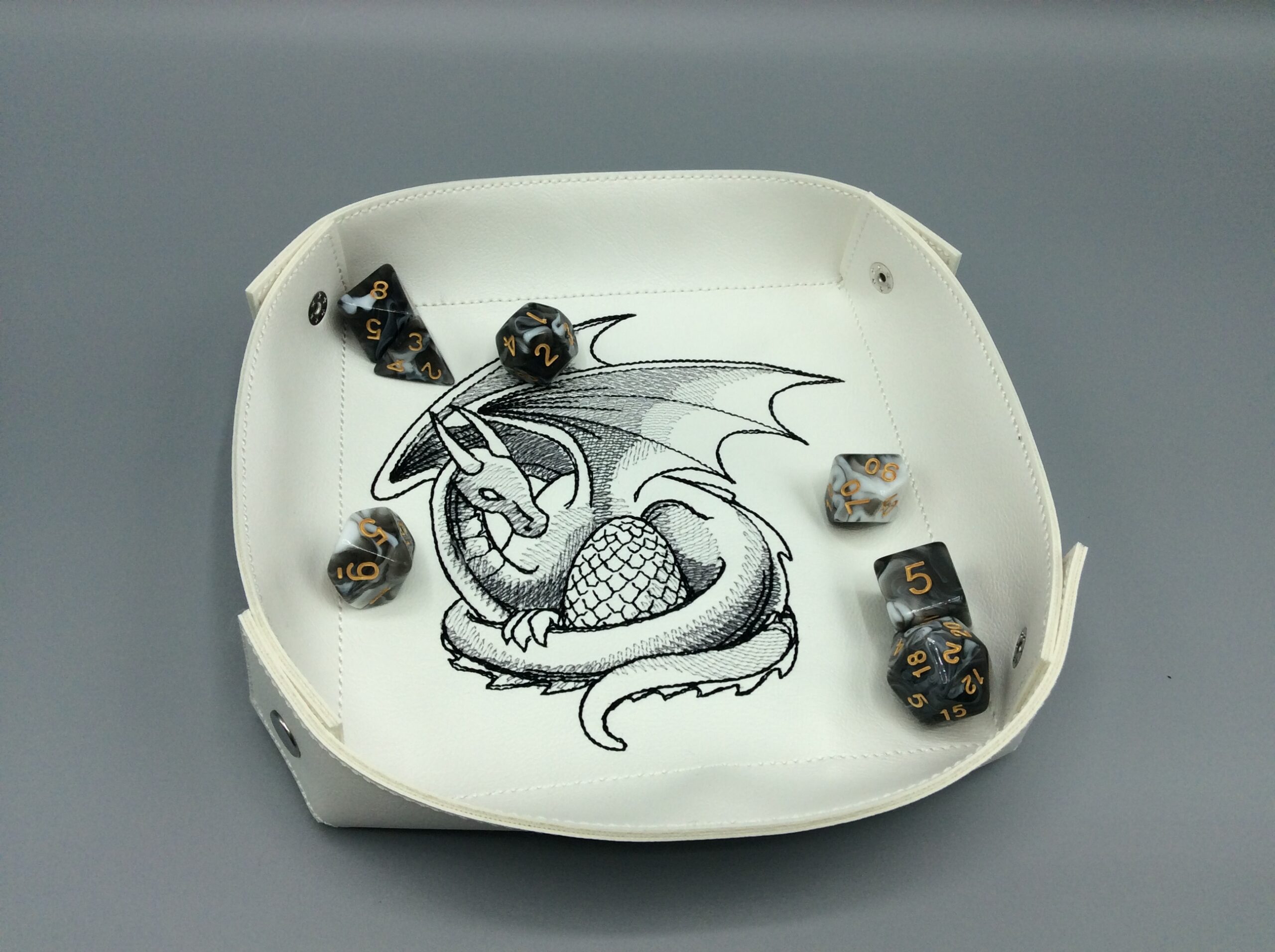 Fri, 02 Jul 2021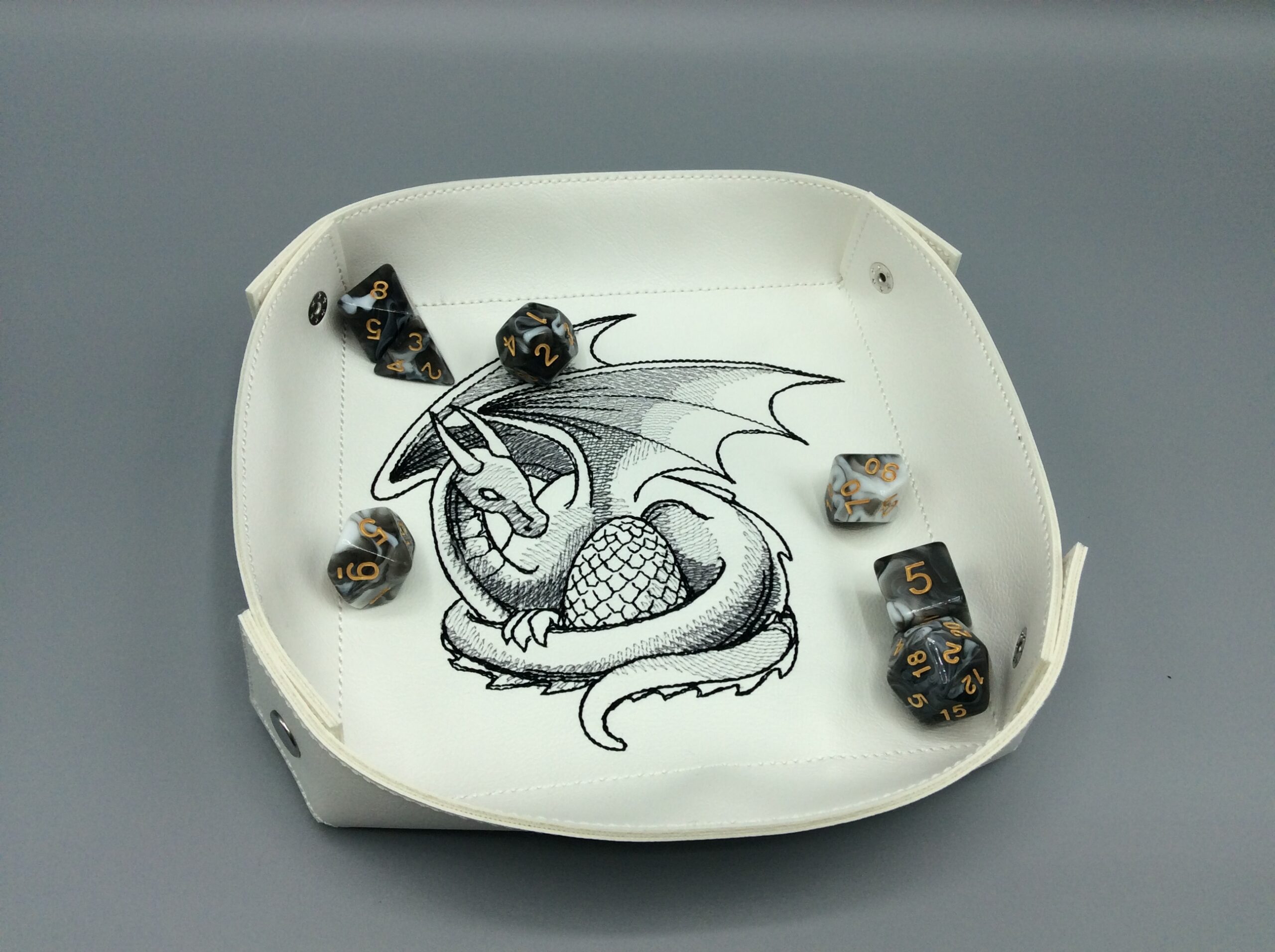 The Janome embroidery machine's field is less than an inch bigger than the Brother's longest dimension, but it's square. That means a lot more space for valet tray embroidery. This week when I updated the valet tray designs and gave them their own page, I added a bigger size that maxes out the Janome's field.
Resizing the trays is pretty easy in the Ink/Stitch source SVG; just a matter of selecting all the objects, then selecting all the right-hand nodes and shifting them out a few inches, then all the lower-half nodes and shifting them down an inch. I went a little further and increased the sidewall size, which makes it better proportioned and still gives me a space for 5×5 embroidery designs with plenty of breathing room.
I will never leave out folks with smaller machines if I can help it, so there's a tiny one that isn't great for die rolling, but is perfect for corralling a full set of polyhedrals. It fits in a 4×4 (or 98mm x 98mm) hoop.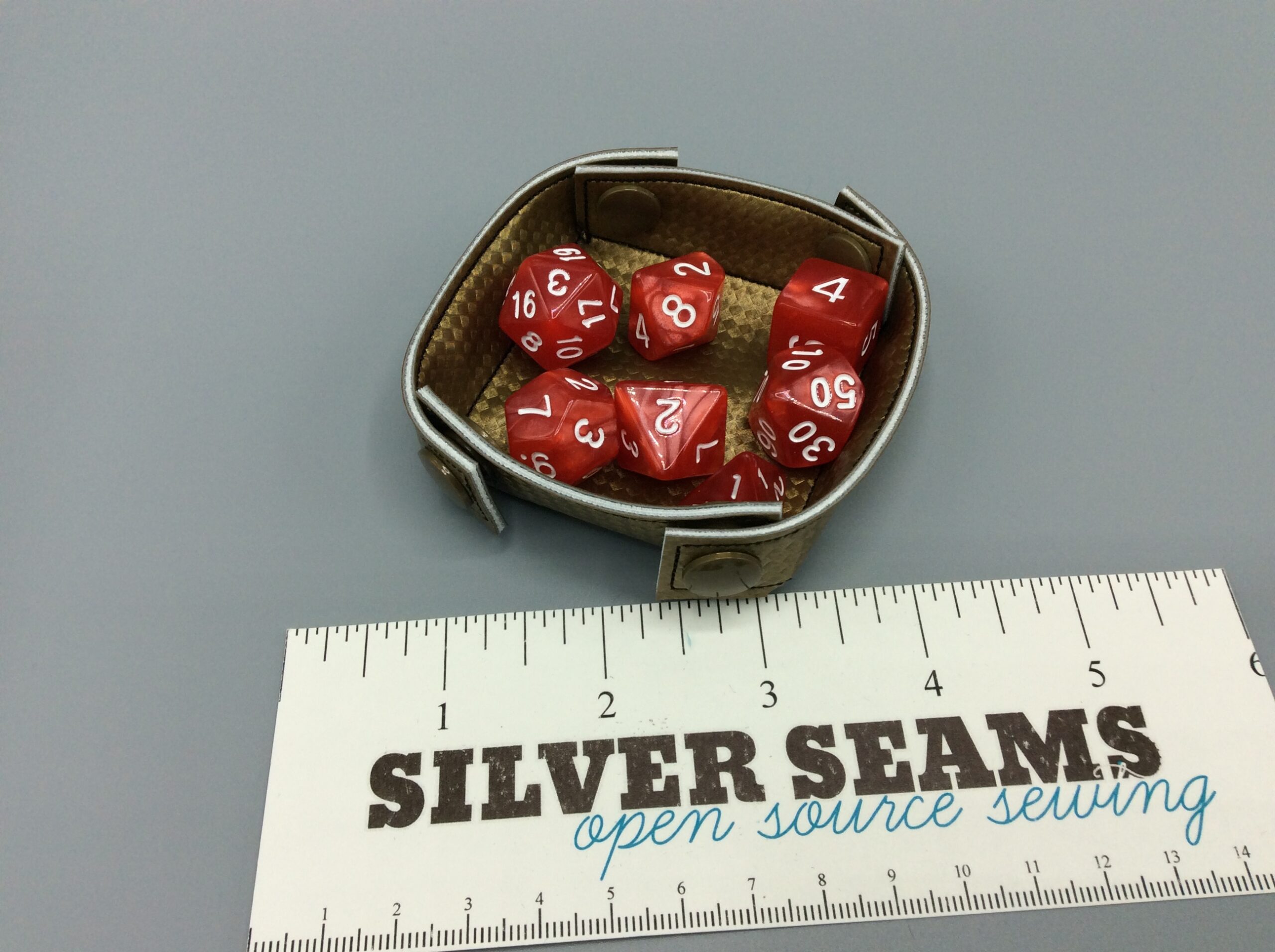 Sadly, the nifty Mother Dragon design isn't mine to give away so the freebie trays are blank – but you can put Mario in, the dragon ampersand, the Kansas Jayhawk, or some of my other free designs. It also looks good in fancy/patterned vinyls. If you're really attached to that design, it's an Urban Threads one, or you can buy the sample Mother Dragon tray in my Etsy shop.