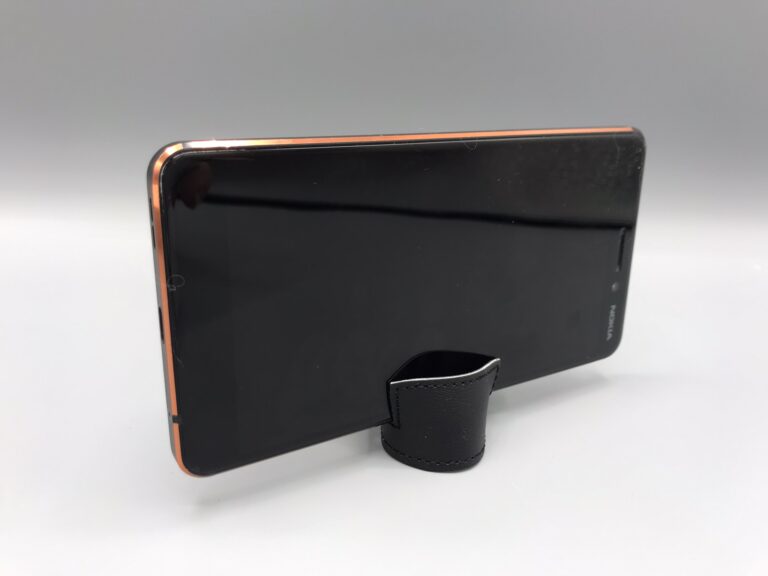 Mon, 24 Jan 2022
I have a little bonus freebie today: a key fob phone stand. It needs to be made from a nice rigid fabric to work, and I used two layers of JoAnn's Blackboard Fabric. I've mentioned it before: it's matte black, inexpensive (even accounting for its narrow 27.5″ width), and has a very firm surface so embroidery stitches don't disappear in it. But it's a little sensitive to work with.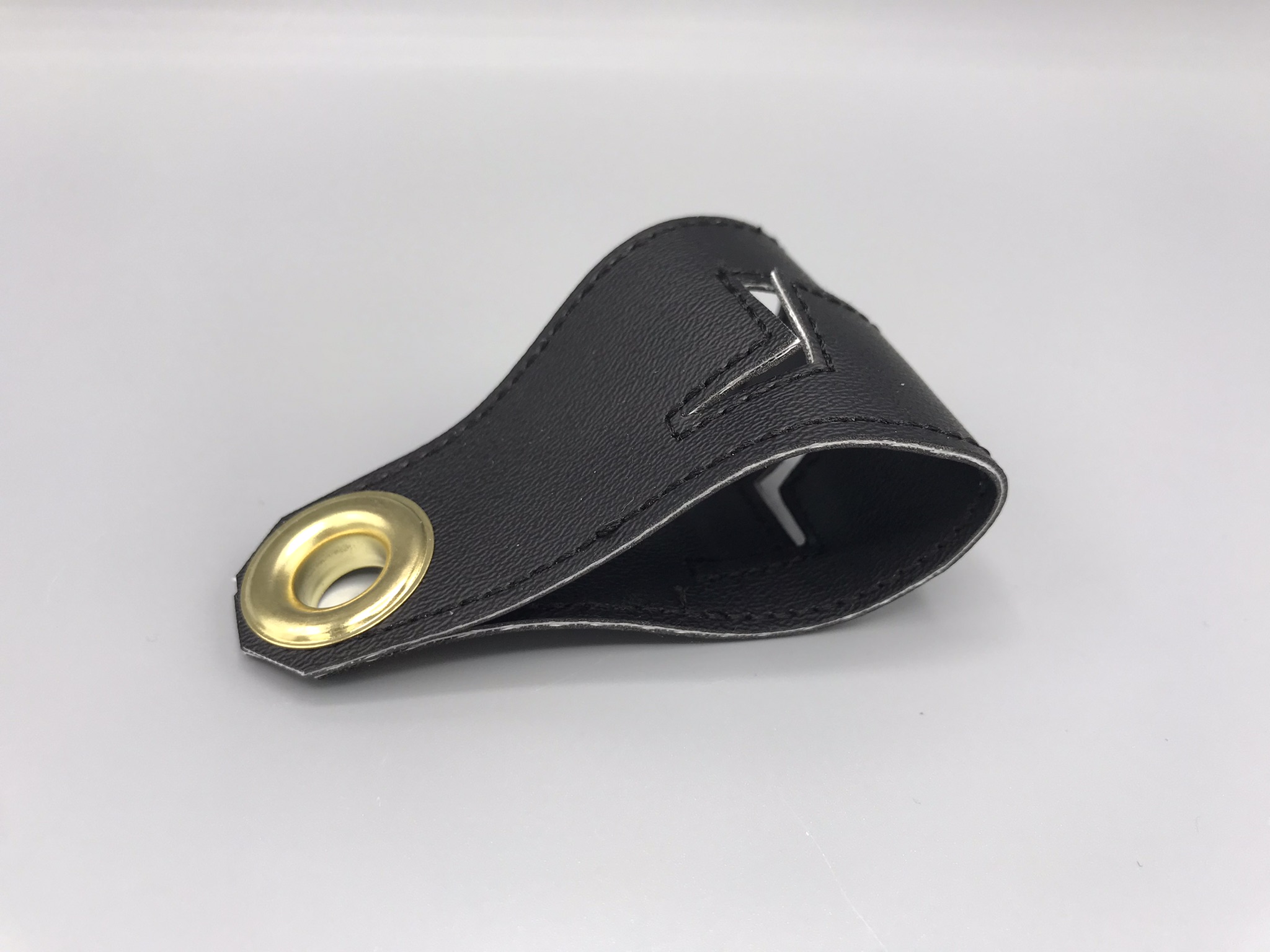 Because the surface is so rigid, the needle holes end up with sharp-ish edges: it'll catch the thread, and even break it. It'll cause nesting, and sometimes top looping. Slowing your machine down will fix a lot of these issues – I drop mine all the way down to 350spm, its slowest speed. This all but eliminates looping and thread breaks.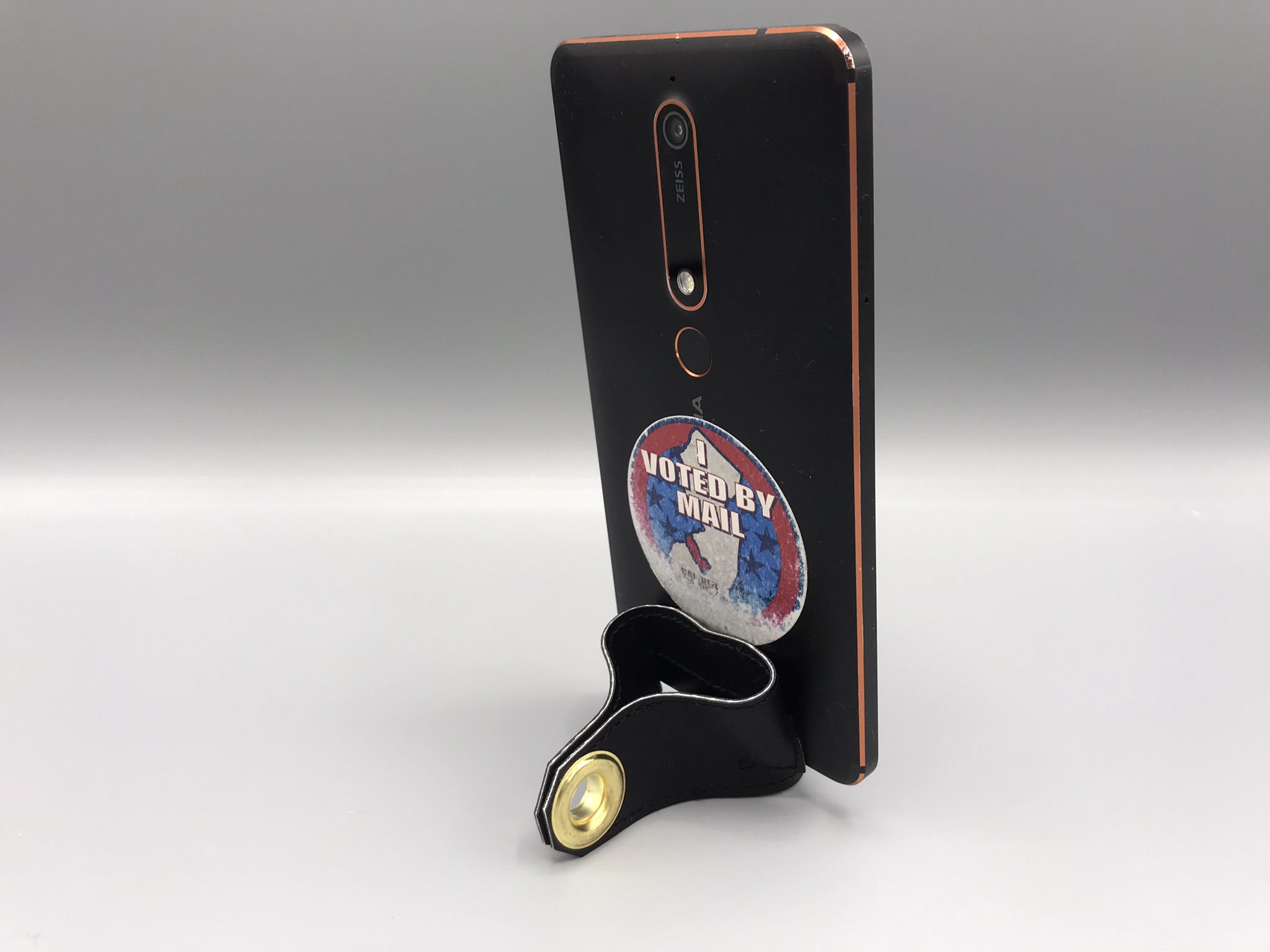 To cut down on nesting, stop the machine between thread cuts or color changes. (The fob has a color change for each jump to force this.) Hold the thread tail, manually advance through one stitch, and use the tail to pull the bobbin tail to the top of the hoop. Hang onto both tails and start the color.
If your machine nests on the ending lock stitches, consider halting it, skipping them, and using a tiny drop of fray check to lock the stitches instead.
I also like using the blackboard fabric on valet trays – usually with regular embroidery vinyl on the backing. I just wish it came in other colors.