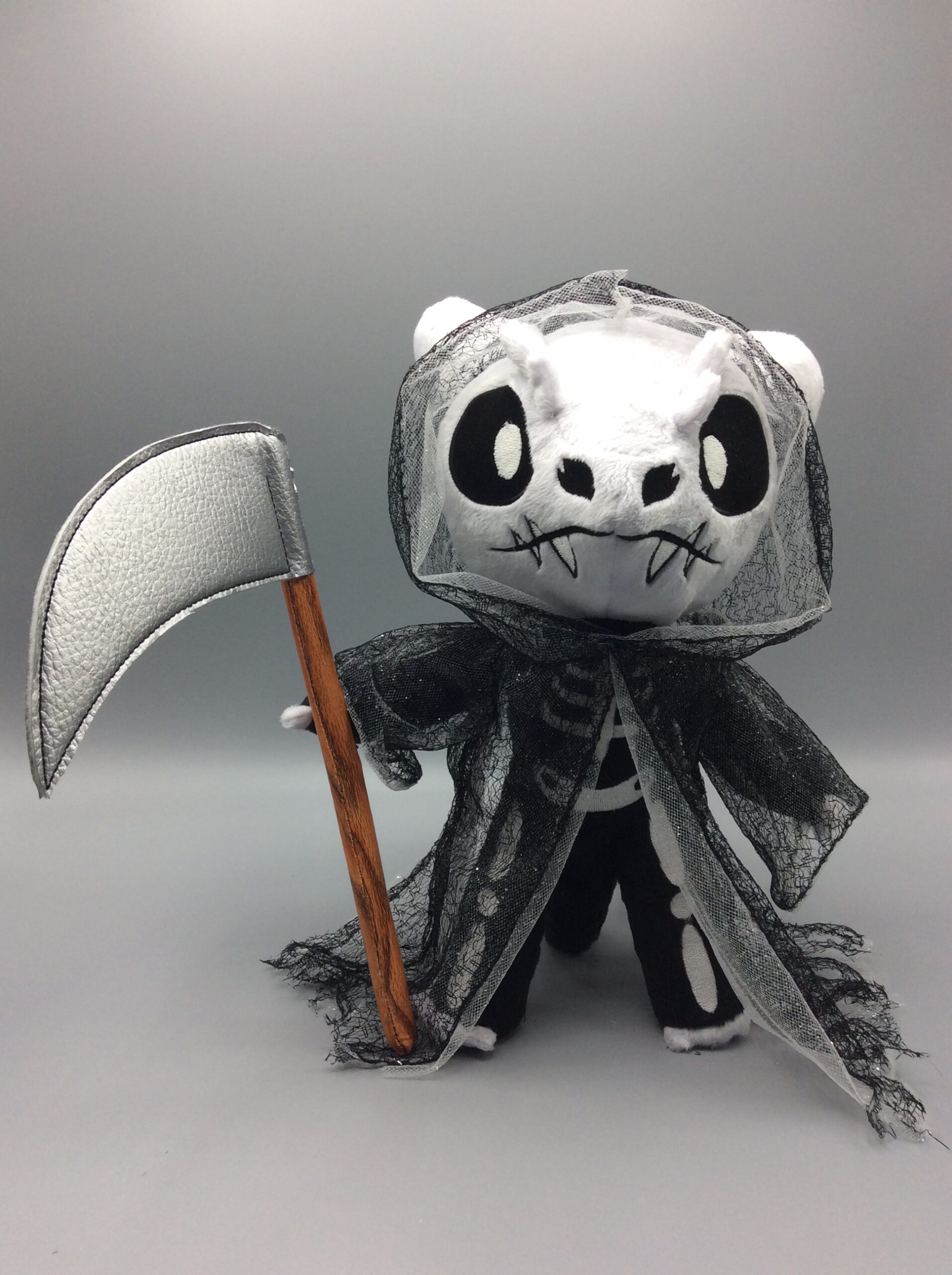 Mon, 25 Oct 2021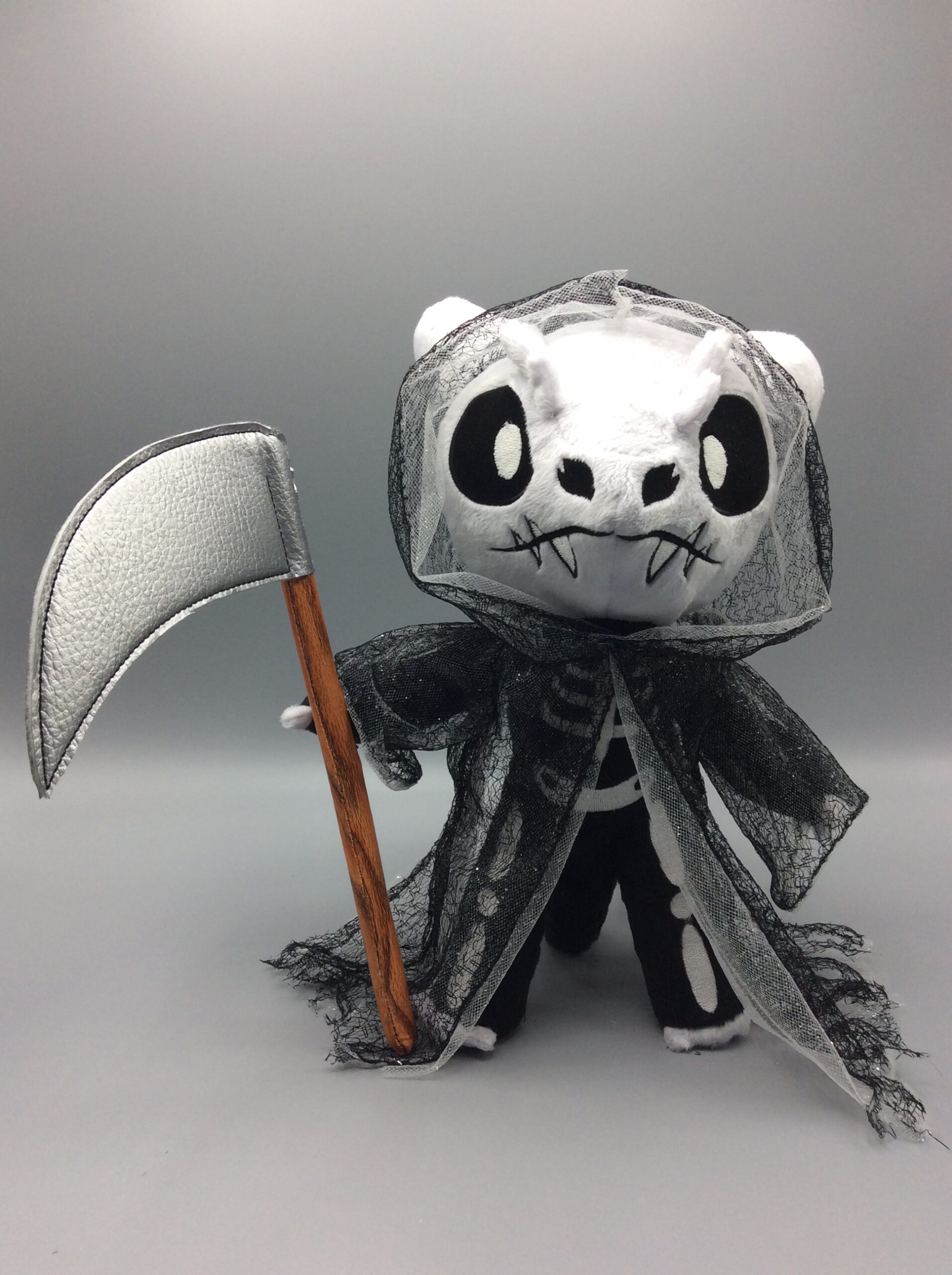 It shouldn't that big a deal, but I'm very pleased about it. (And it always is that big a deal.) I mean, I've finished a lot of things, but "eight more tiny dragons" isn't anything worth blogging about, though it's nice for the business. And it's not any of the poseables in various states of experimentation, it's just a Choly Knight pattern. But I still love how it came out.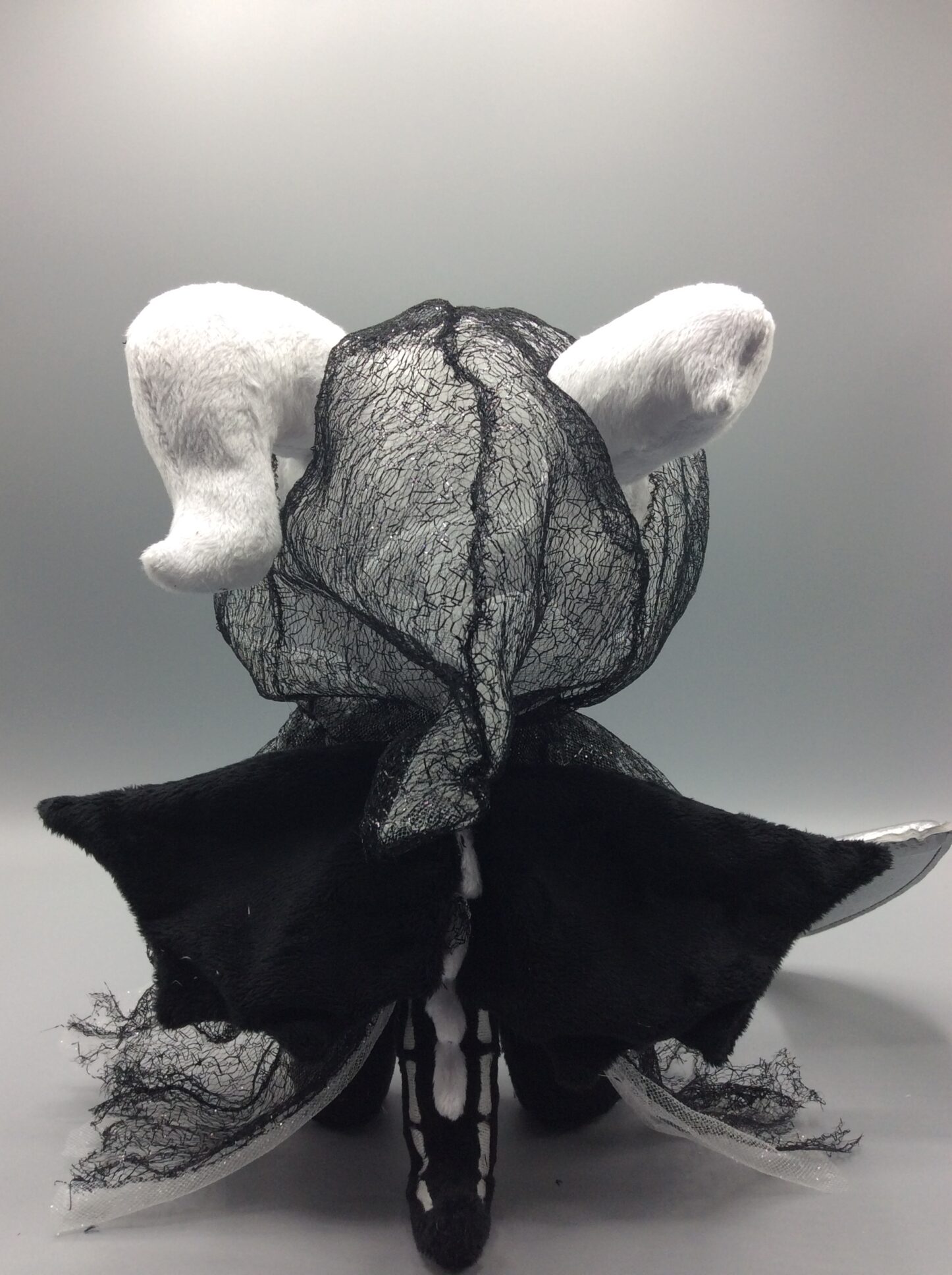 I could give tips on the proper way to sew tulles (huge seam allowance, trim after) but I absolutely broke that rule and it still worked out, though admittedly going for a ragged appearance made things pretty forgiving.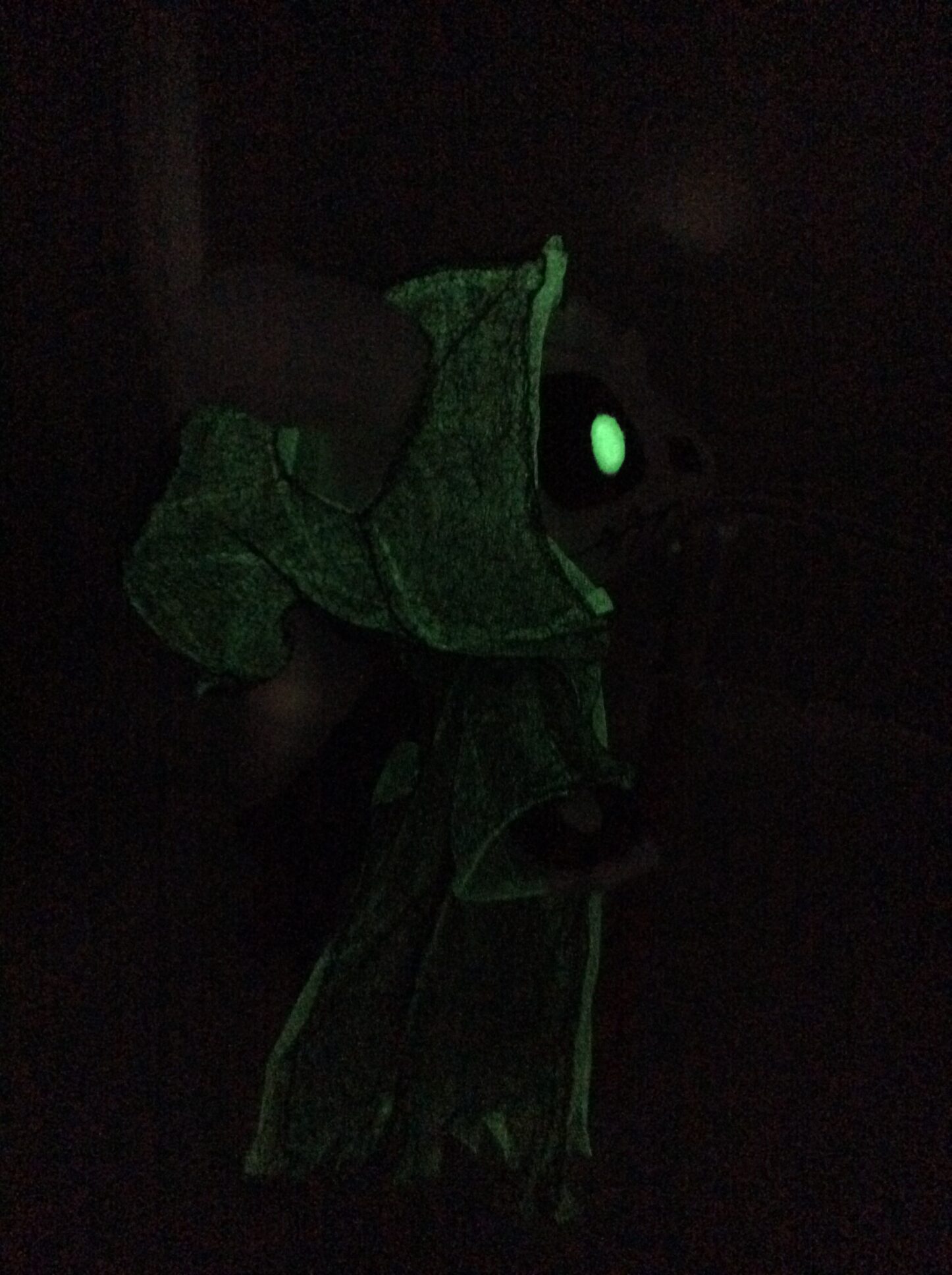 I can say that Superior NiteLite ExtraGlow thread is much brighter than the Coats that JoAnn carries.
And now I'm back to the tiny-dragon factory, which is probably a good thing because it means I don't have time for nonsense like "what if I sewed ᴅᴇᴀᴛʜ ᴏꜰ ᴅʀᴀɢᴏɴʙᴏʀɴꜱ some little jammies, and they were dragon kigurumi ones?"