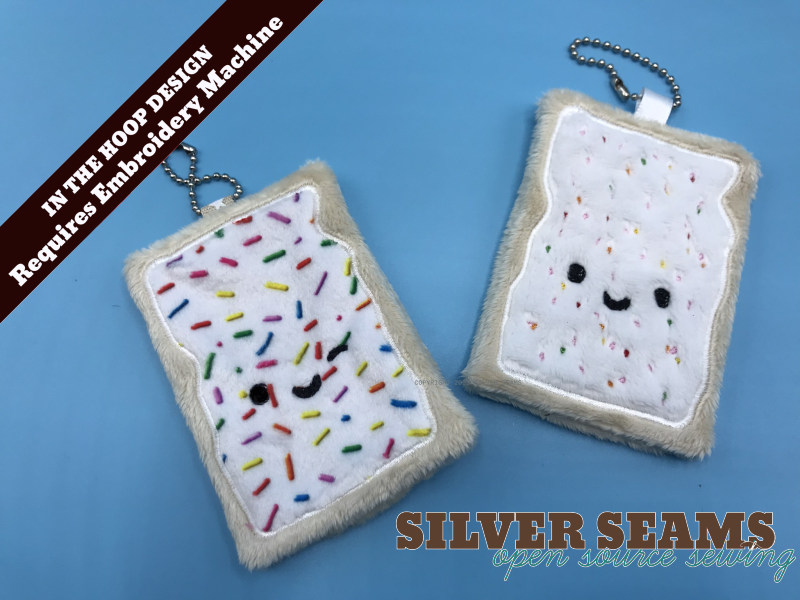 Fri, 12 May 2023
It turns out name-brand Pop Tarts don't have sprinkles. Who knew?
Somewhat hilariously, I spent time making a sprinkles texture, and then went to make an embroidery version of it for the Toaster Pastry Charm, and then went to look what colors happened on a Strawberry Pop Tart®, and realized it wasn't sprinkles, it was nonpareils.
I also realized it wasn't pink frosting (that's the cherry ones, eww), and in fact there isn't any pink minky involved in it which is somehow vaguely disappointing.
Anyway, since these are homemade and not name-brand, they sometimes have sprinkles (or jimmies):
If you want the printed fabric, it's in my Spoonflower studio.