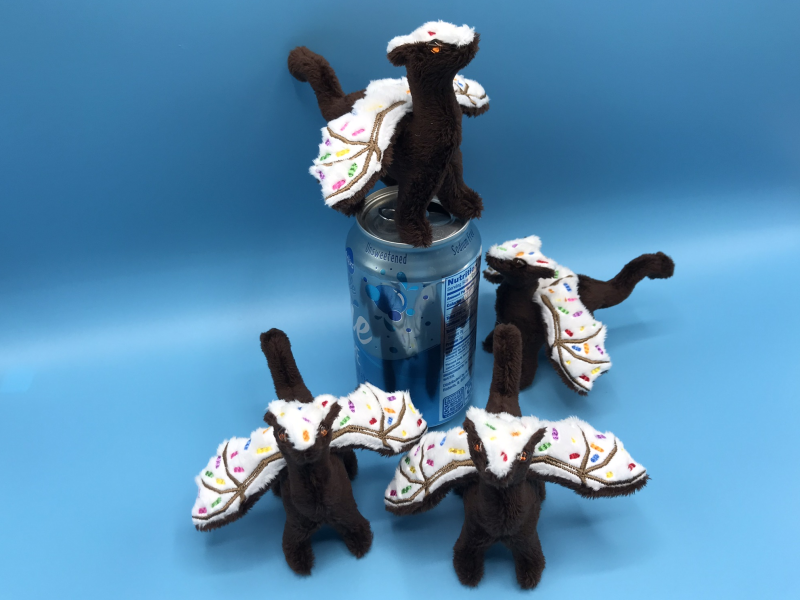 Wed, 17 May 2023
I'm putting sprinkles on everything now.
And yes, despite having ordered special-print sprinkles fabric, these sprinkles are embroidered. It makes picking the stabilizer out of the wings extra-tedious though, so I'll probably do some printed-fabric ones just so they're not as labor-intensive (and thus expensive).
I've also made a few more toaster-pastry charms. After picking up some chocolate-brown Michael Miller minky at my FLQS, I decided I needed to make chocolate fudge tarts... except they're brown-on-brown. Sure, I could just run the satin frosting outline with no applique, but also what if I appliqued some mystique? JoAnn had some shades of brown I picked up right before the move (because I didn't have enough fabric to pack already...) and it makes some nice glossy icing. So now I have chocolate fudge and chocolate creme. And cherry, because I wanted to use pink minky for one.