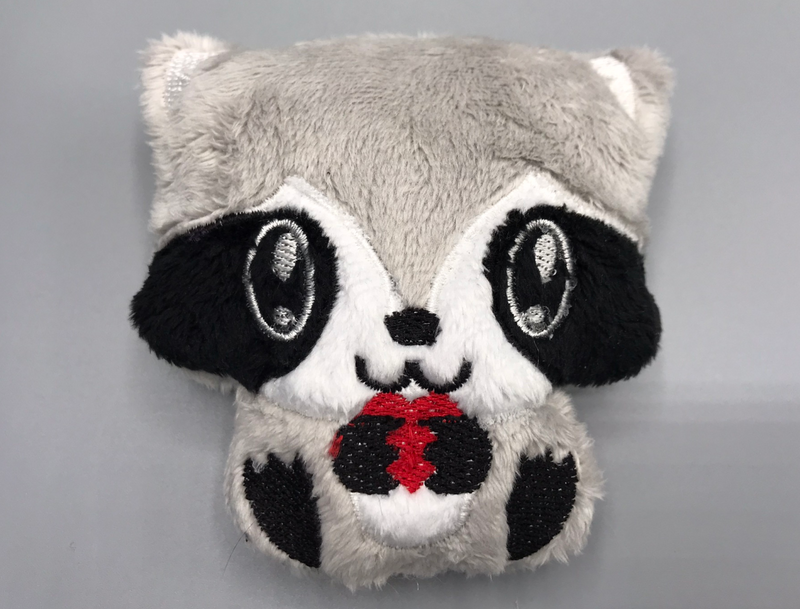 Fri, 18 Mar 2022
Today's freebie is the Trash Panda, a single-piece in-the-hoop raccoon plushie design.
The Trash Panda's early access was on the forum rather than the Ko-Fi, so you may have already seen it. If you haven't, go register for the forum. You don't have to actually chat, though it would be nice - you can use it just to receive email notifications of new blog posts, or to get the new-items newsletter.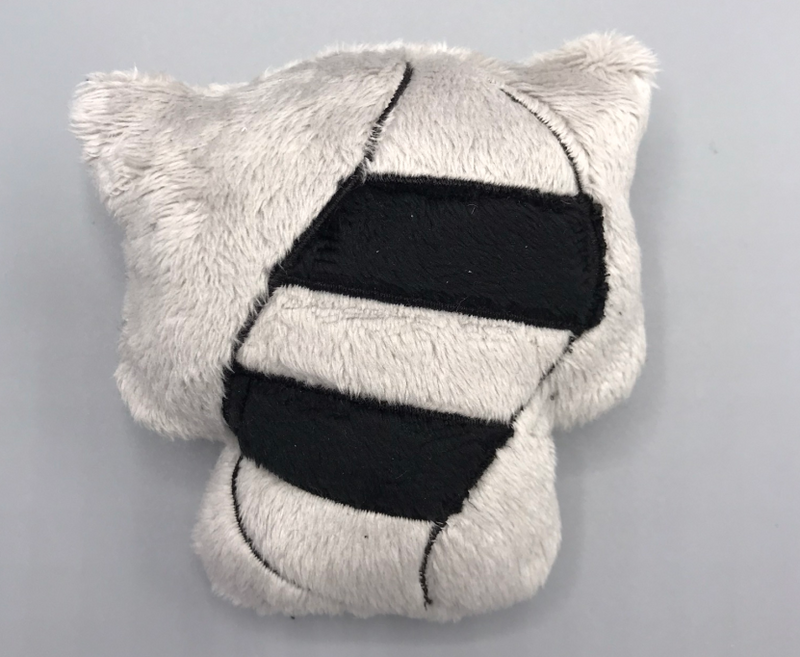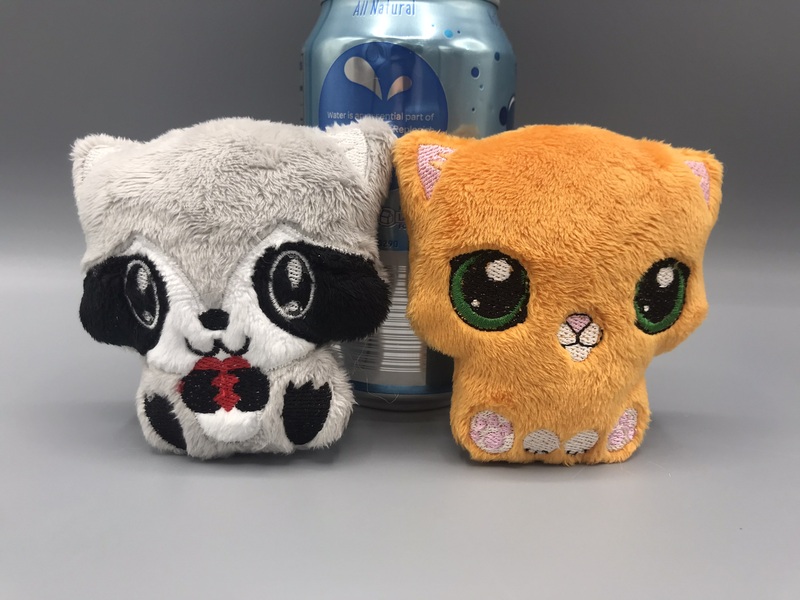 Today's early access, for all membership tiers, is the Stash Kitty, a simpler cousin to the Trash Panda. The kitty only takes two 4x4" pieces of minky, no applique, so you can make one from any and every color of minky in your stash.
I've also added the "5x7 Hoop" tier which, again, doesn't actually reflect the size of designs, just their complexity. (I may have to rethink my naming scheme.) This tier gets at least one paid design for free every month, and March's big one is the Peacock Jumping Spider. You may remember the Bold Jumping Spider in-the-hoop freebie - the Peacock Spider is a fancier version of this, with wiring in both body and legs. This one will go up for sale and as I get the tutorial proofed. The 5x7 tier is only $5/month, and that gets you $4 off the In-the-Hoop Dragon, so it's a pretty good deal if you like my designs.