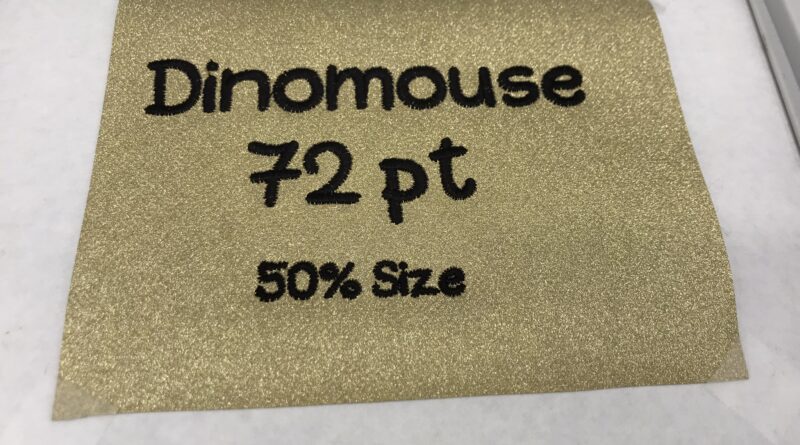 Wed, 09 Feb 2022
I needed some embroidered text for a Christmas project and couldn't find the right alphabet, so I made my own. Now that I'm using the new Ink/Stitch, I turned it into a compatible "font" file, and it's here for free.
The sampler is stitched on some interesting stuff I found while killing time at Dollar[-and-a-quarter] Tree. After discovering the "faux leather trim" at craft stores is often just 8″-wide rolls of vinyl, I have been taking a close look at all kinds of rolls. These are 6″ wide, and out of curiosity I picked one up and looked at the backing.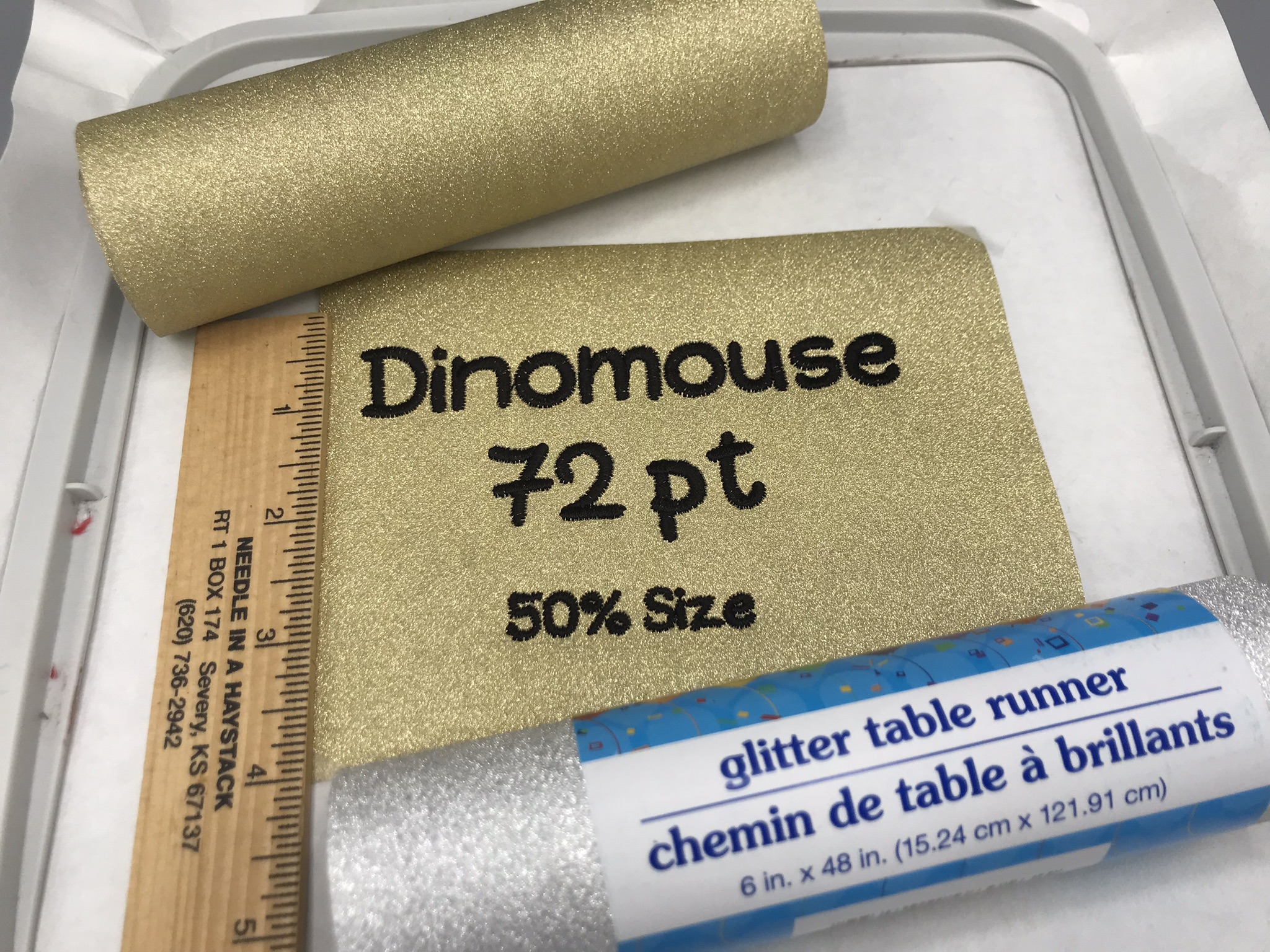 Folks: they're non-woven spun-bonded stuff. That is to say: knockoff Oly-Fun! The "glitter" is just a textured surface, same as the metallic Oly-Fun. Even with a fairly dense satin stitch, it didn't have any tear-out issues at all. It's going to be great for lining notebook covers and dice tube holders and whatnot.
Anyway, back to the freebie: if you downloaded it from the early-access entry on my Ko-Fi, download it again. Now it's a ZIP file that you can unzip in your custom font directory, which will make it available in the Ink/Stitch Lettering tool instead of having to copy individual letters out of the SVG. You might need to adjust the spacing (kerning is just the automatically generated default), but it's still pretty darn handy.