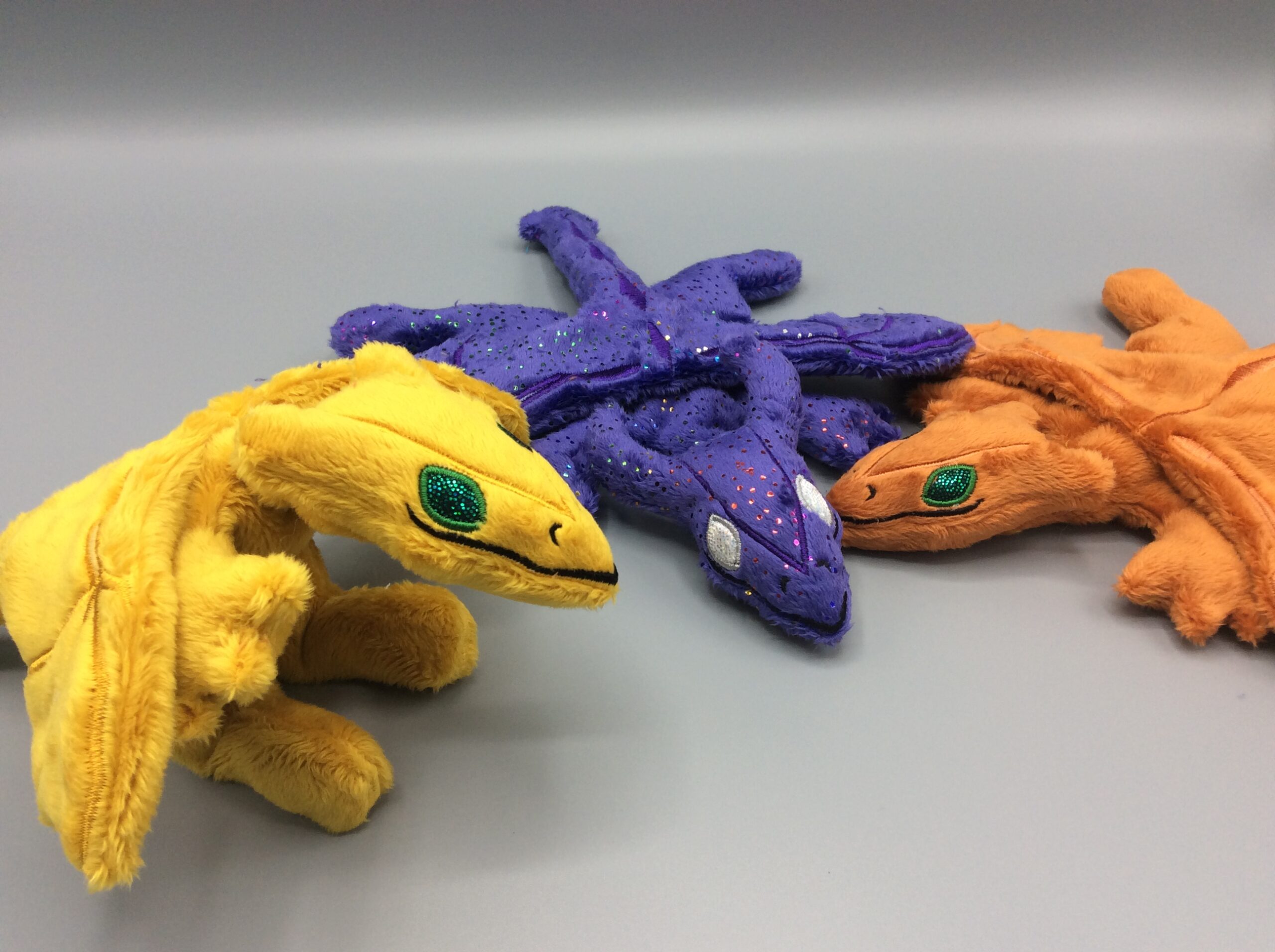 Fri, 28 Jan 2022
The in-the-hoop beanie dragon design will show up in the Etsy shop on Sunday, as soon as I finish proofreading and polishing. It's been a long journey.
I got my embroidery machine in late November of 2018, planning to use it to sew more precise, tiny pieces for fabric sculptures. By December I was trying out in-the-hoop plush dragon designs. The first one was a little wonky, and took four hoopings.
The second attempt, New Year's Eve 2018, was almost exactly what became the long-time design.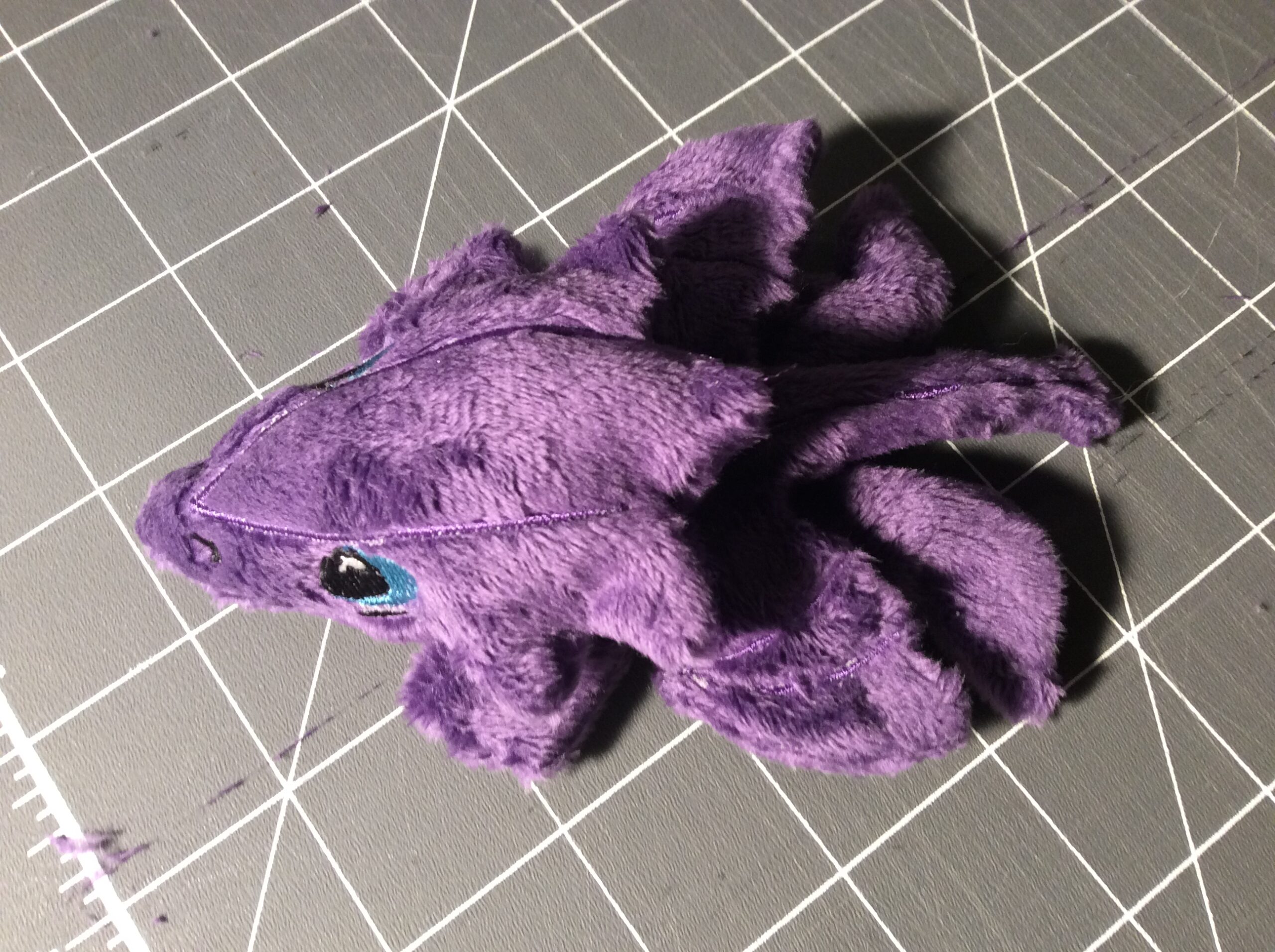 I thought about different eye colors/designs, and that led to a swirled-eye design with headknobs: the first Pernese beanie happened on January 3, 2019. With metallic thread (I quickly learned that part wasn't sustainable).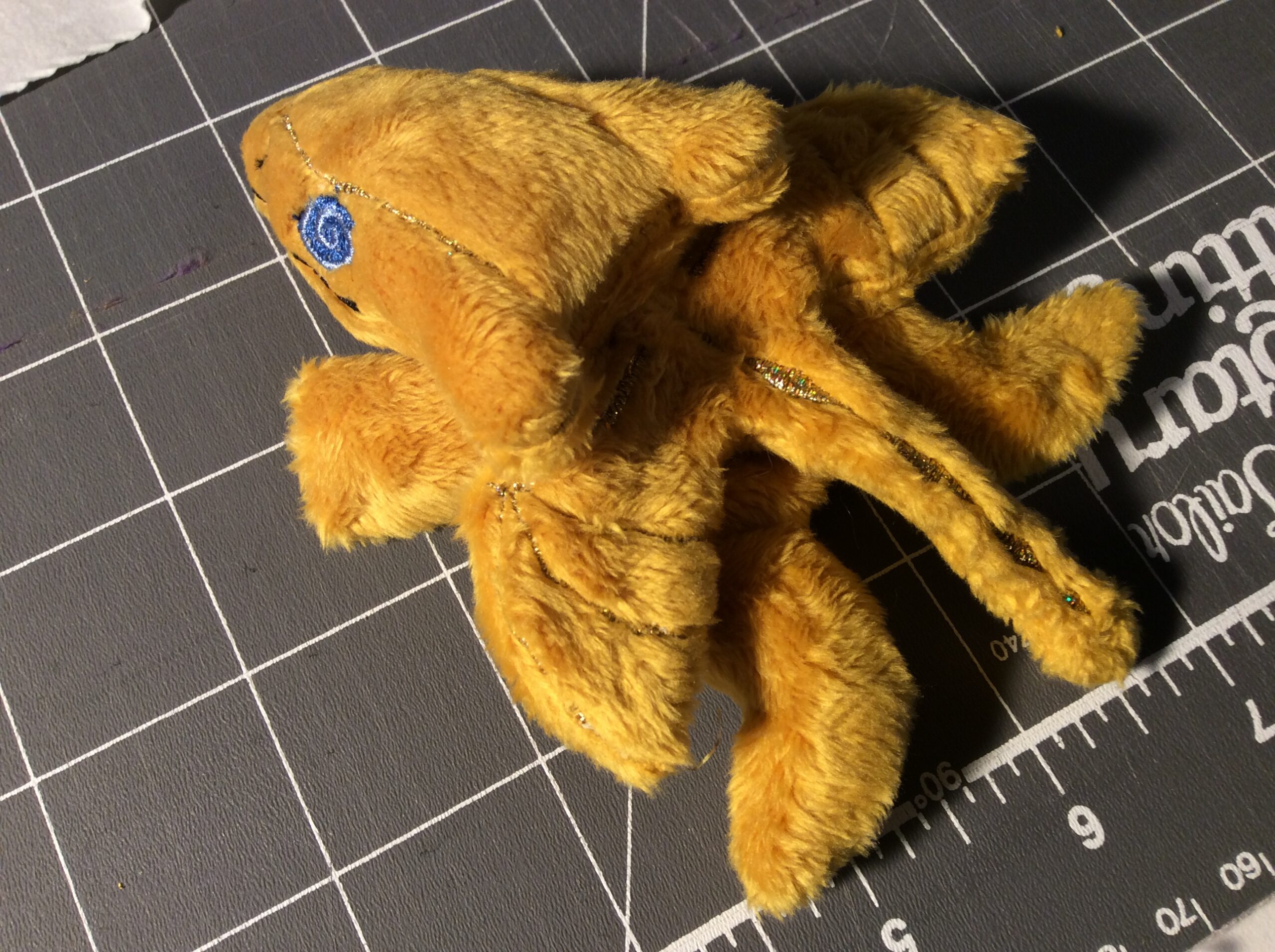 The applique eye happened the next day, and we were off to the races.
It took a couple more months of encouragement from folks on social media for me to actually get around to putting them up on Etsy; I opened the store in April, and sold a lot of under-priced beanie dragons (frequently in Pernese colors; even the others ended up having headknobs because those were more practical to cut and turn than spikes). For some reason only a couple of them had necks because my first arrangement didn't have room in the hoop for one and I just never changed it.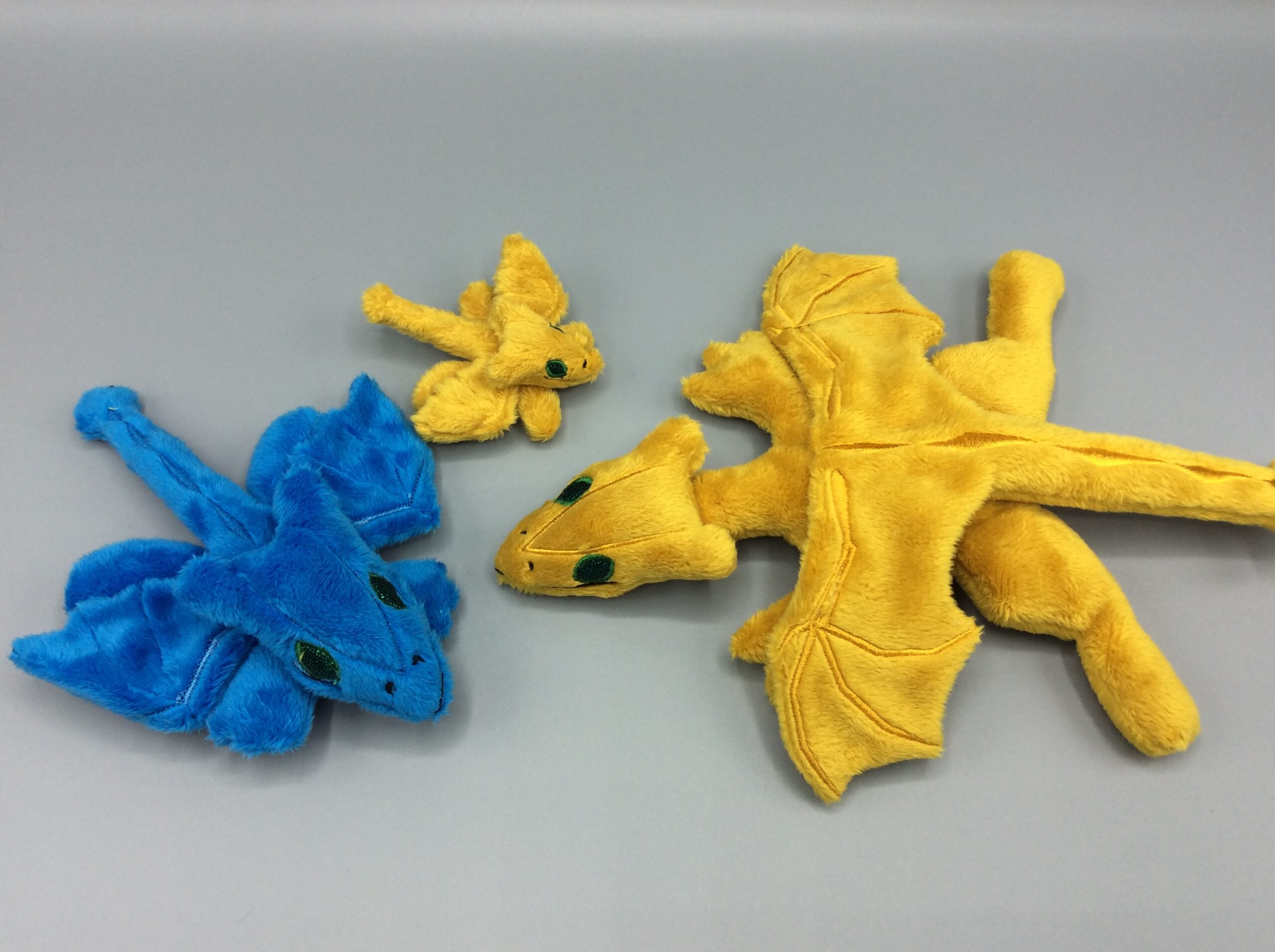 The modern version has an updated, more poseable body, a neck, and different wing design, and a less-oversized head. If you really need the older versions (say, because a collector – yes, there are collectors – wants all theirs to match) let me know and I'll see what I can do.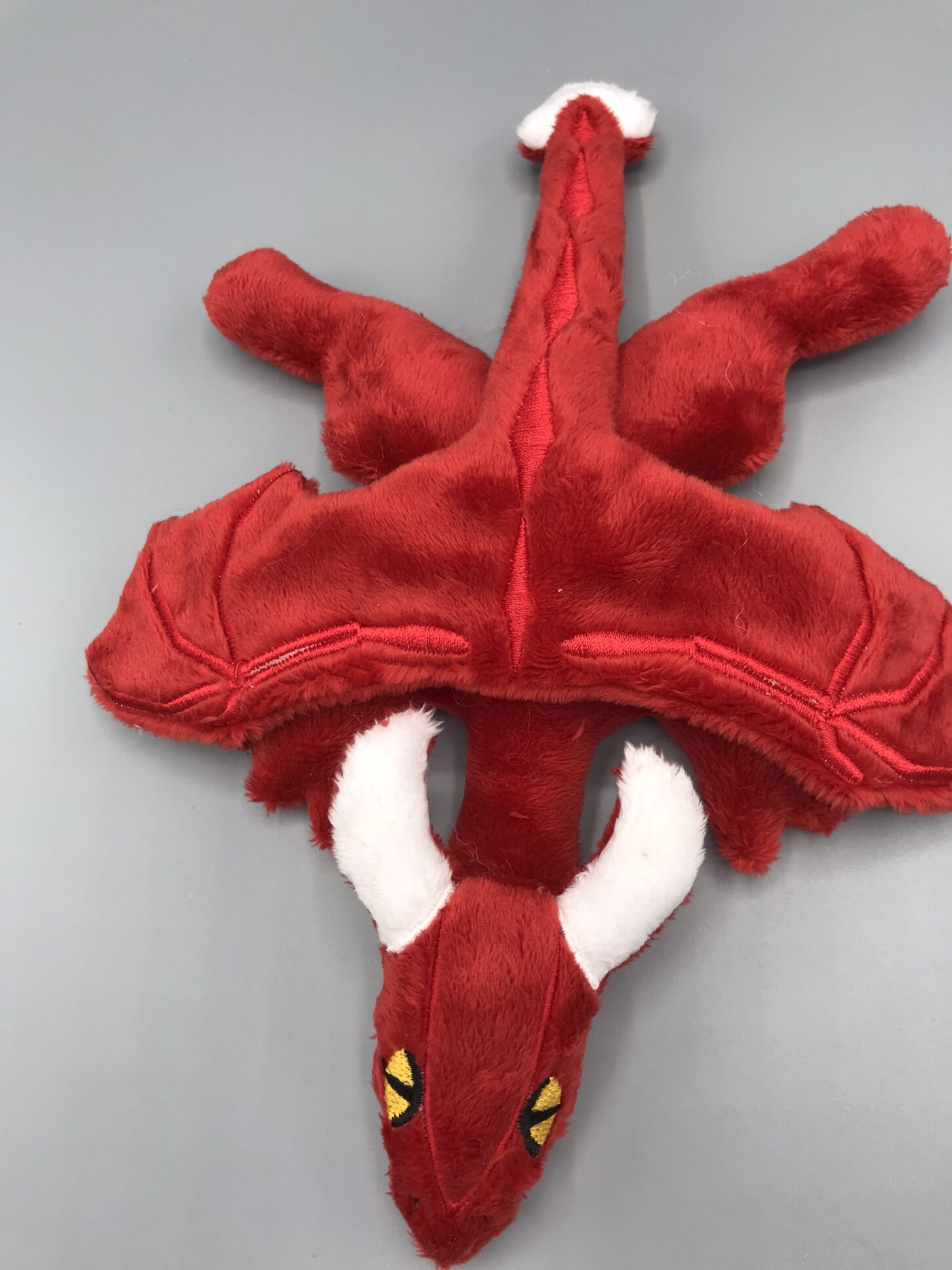 The pattern will drop along with the samples and other things in the Sunday 6pm Eastern Etsy shop drop. It'll appear in the Ko-Fi shop at the same time. It'll have the spikes, headknobs, and longhorn variations; embroidered or applique eyes; and optional tail, horn, and belly applique. Because the Ko-Fi shop takes less of a percentage, that version will come with a bonus design: a HTTYD Night Fury version. No pictures of that one yet – that's why I pushed the launch from today to Sunday.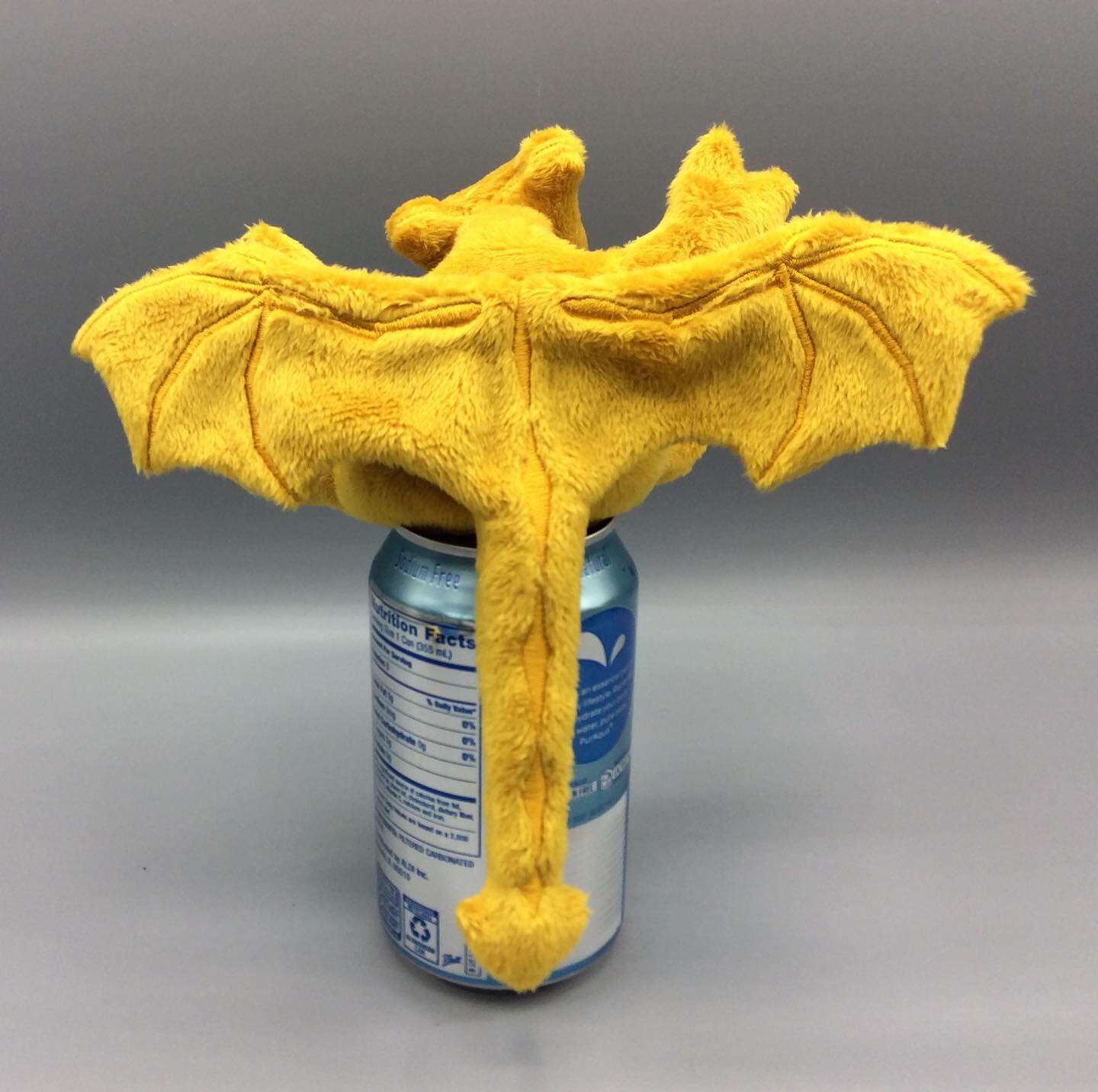 Bye for now!