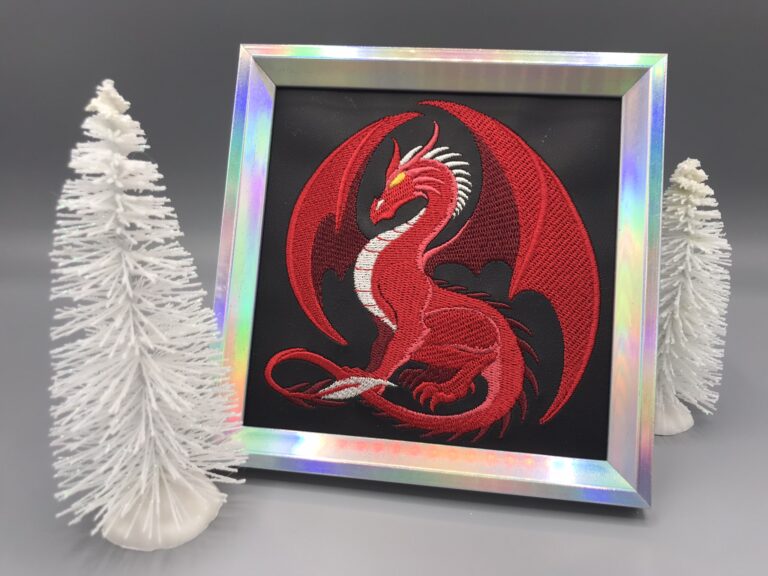 Mon, 27 Dec 2021
In theory, I was going to spend December cleaning up the workroom and then shooting pictures and video for the in-the-hoop dragon patterns (beanie and standing). In practice, I had a whole lot of "I'm going to use the embroidery machines for FUN" to get out of my system I guess.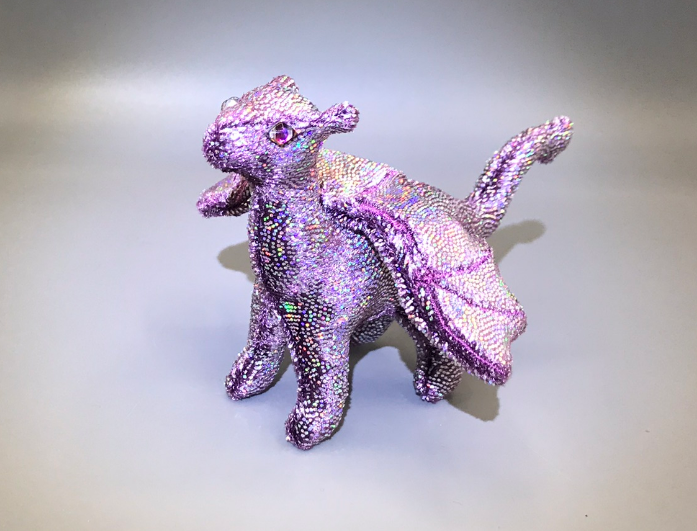 So I made a little iridescent-foiled plum velvet dragon for Carl for Christmas (three more will eventually make their way to the shop), a bunch of other things that have shown up in blog entries already – gingerbread things, card game bags, etc. – and a couple of dollar-store framed things.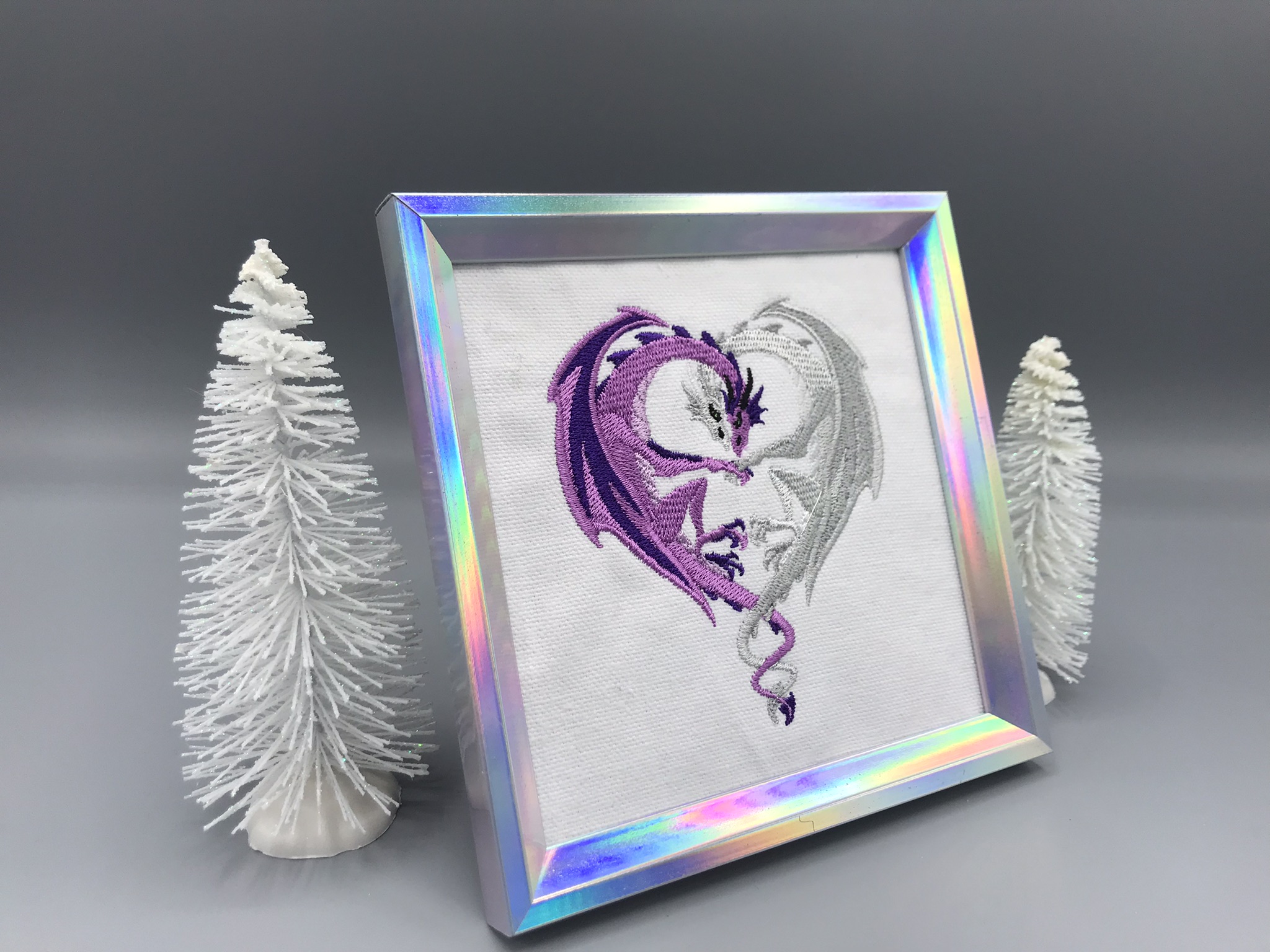 These aren't properly mounted like you would a hand-embroidered piece – they're not blocked or stretched, just cut to frame size and dropped in with the glass behind them.
I really am going to clean up the workroom now.