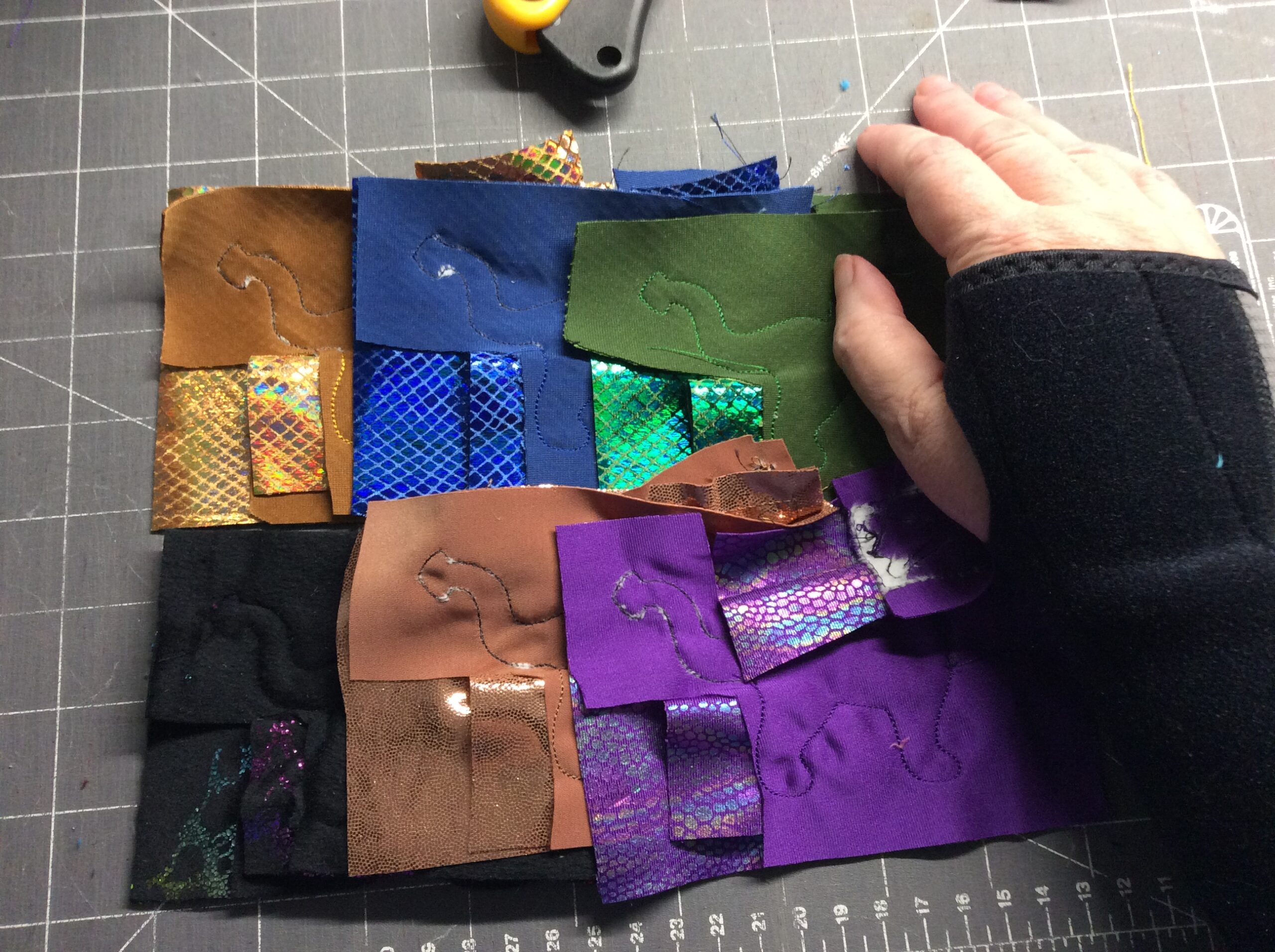 Wed, 07 Jul 2021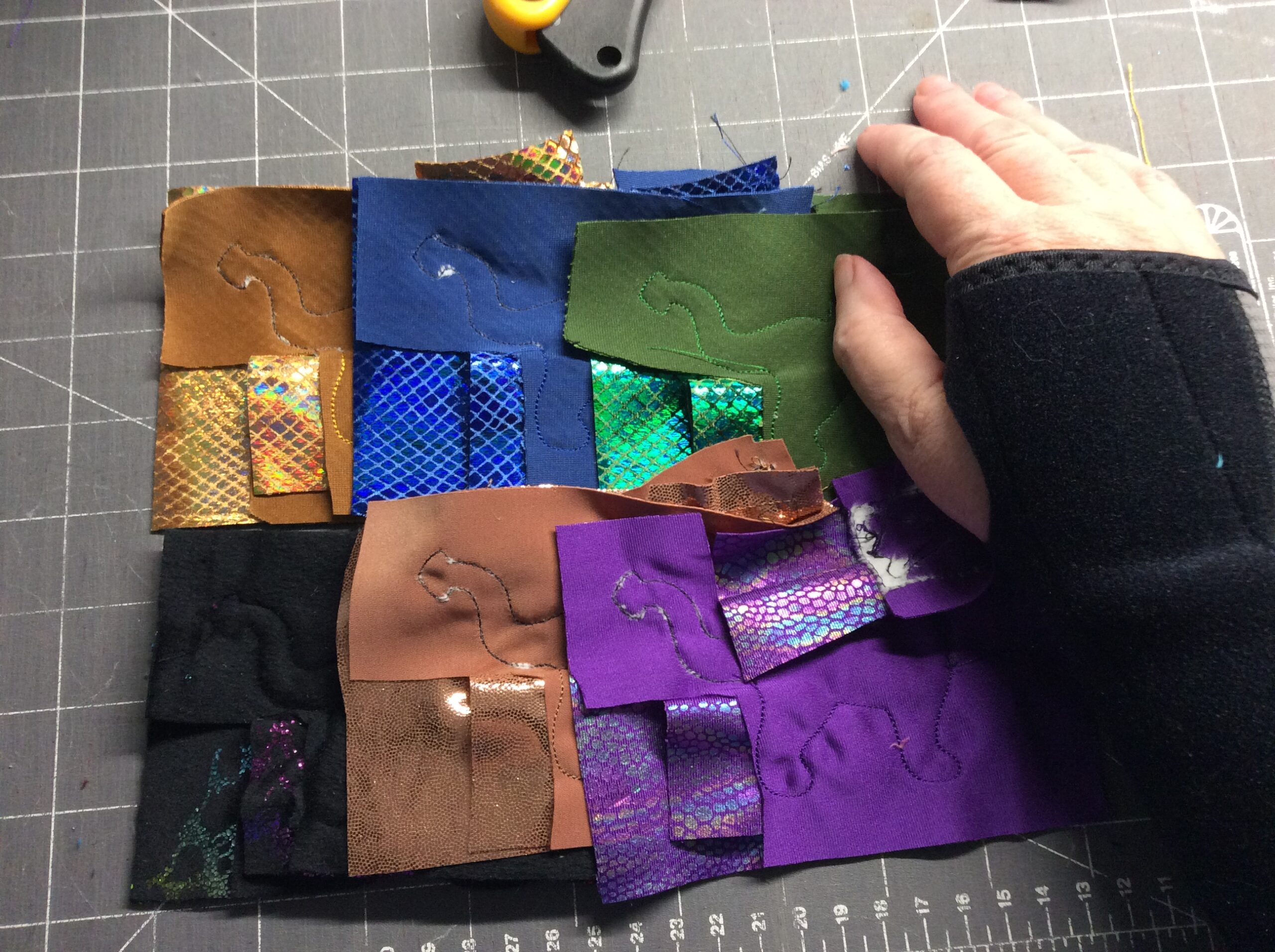 My wrist is still recovering; it was bothering me before I tackled the armor for the dragon paladin and sewing snaps on vinyl really aggravated it. I am not sure where my wrist brace got to and I realized I hadn't seen it since the move so I broke down and bought another yesterday and it's helping already. But I have a lot of hand-sewing to do. There are probably two hundred little dragons waiting to be cut and turned and stuffed and sewn, and it's got me thinking.
I either need to find a partner to work with, or I just need to sell dragon kits.
Ideally I need to sell dragon designs, and so I'm back to the kuttari version. I stitched out a gold on the Janome, and while the standing dragons can max out the 5×7 hoop the beanies are definitely square. What was 5×5 is now almost 8×8, and that makes a real difference.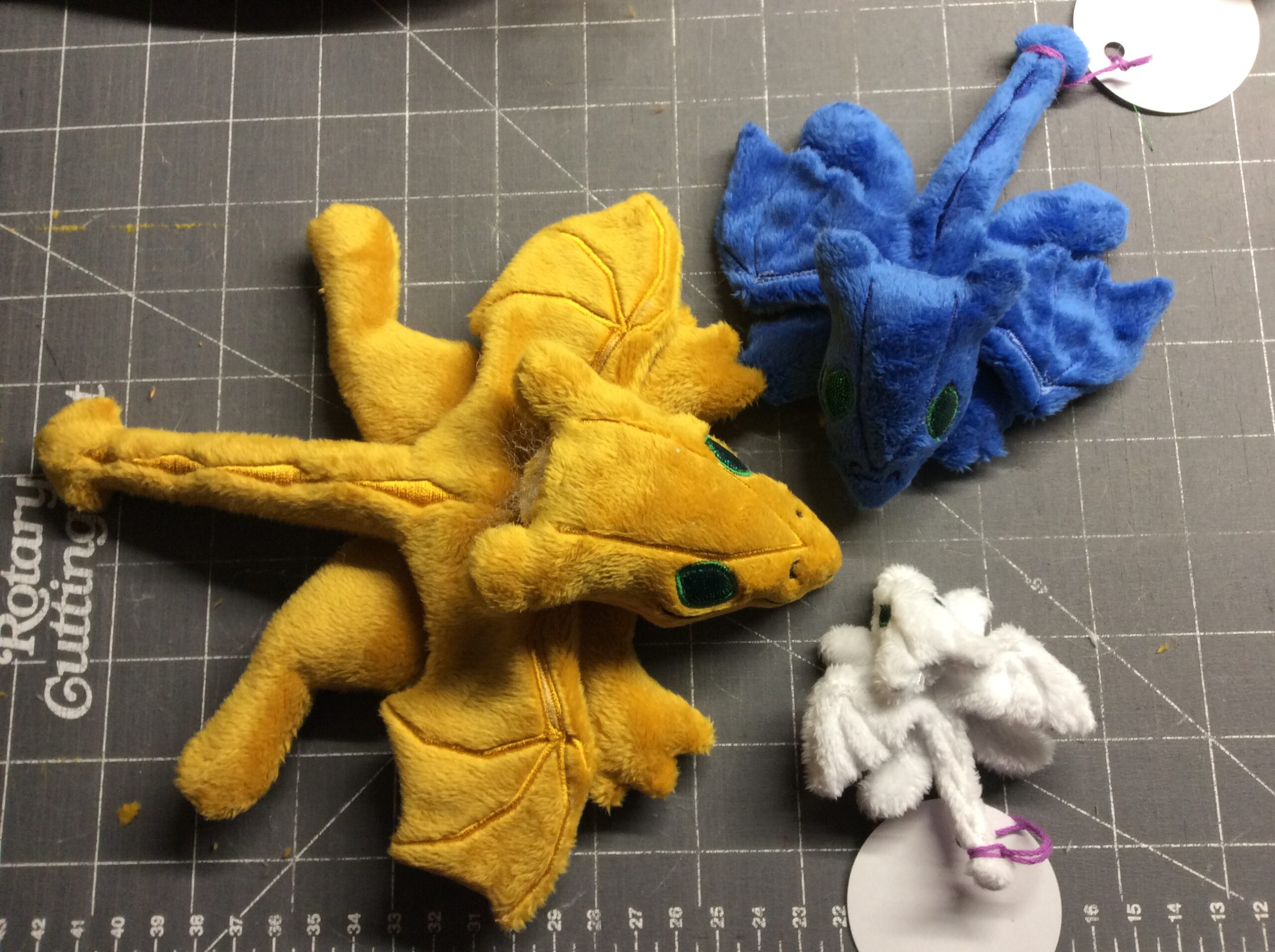 The oversized head works well for the 3″, fine for the 6″, but I definitely need to adjust it for the… uh… 8″? But it's definitely nice to have some actual flop in the legs.
I'm not sure what Saturday's shop drop will look like. I'd like to get some of the new colors in the shop (those are not even close to all of them), there will definitely be that beanie since she's basically done (the other two, and the remainder of the leftovers, are listed here and here). I have the neck otter [that's a weird phrase] in progress, and of course the hatching dragon reverse auction drops another notch.
If anybody out there wants to try a DIY dragon, let me know.