Help, I can't stop making butterfly dragons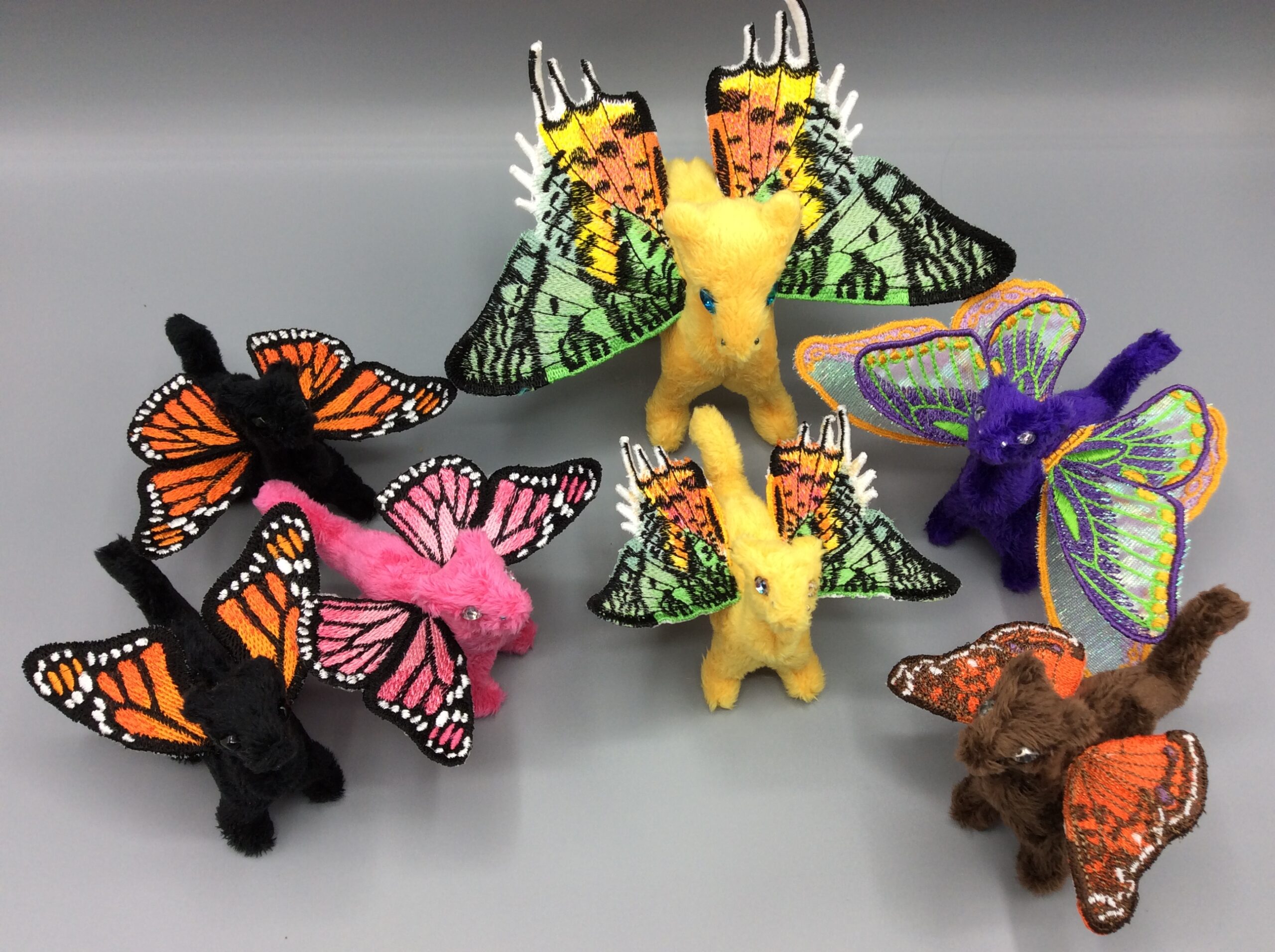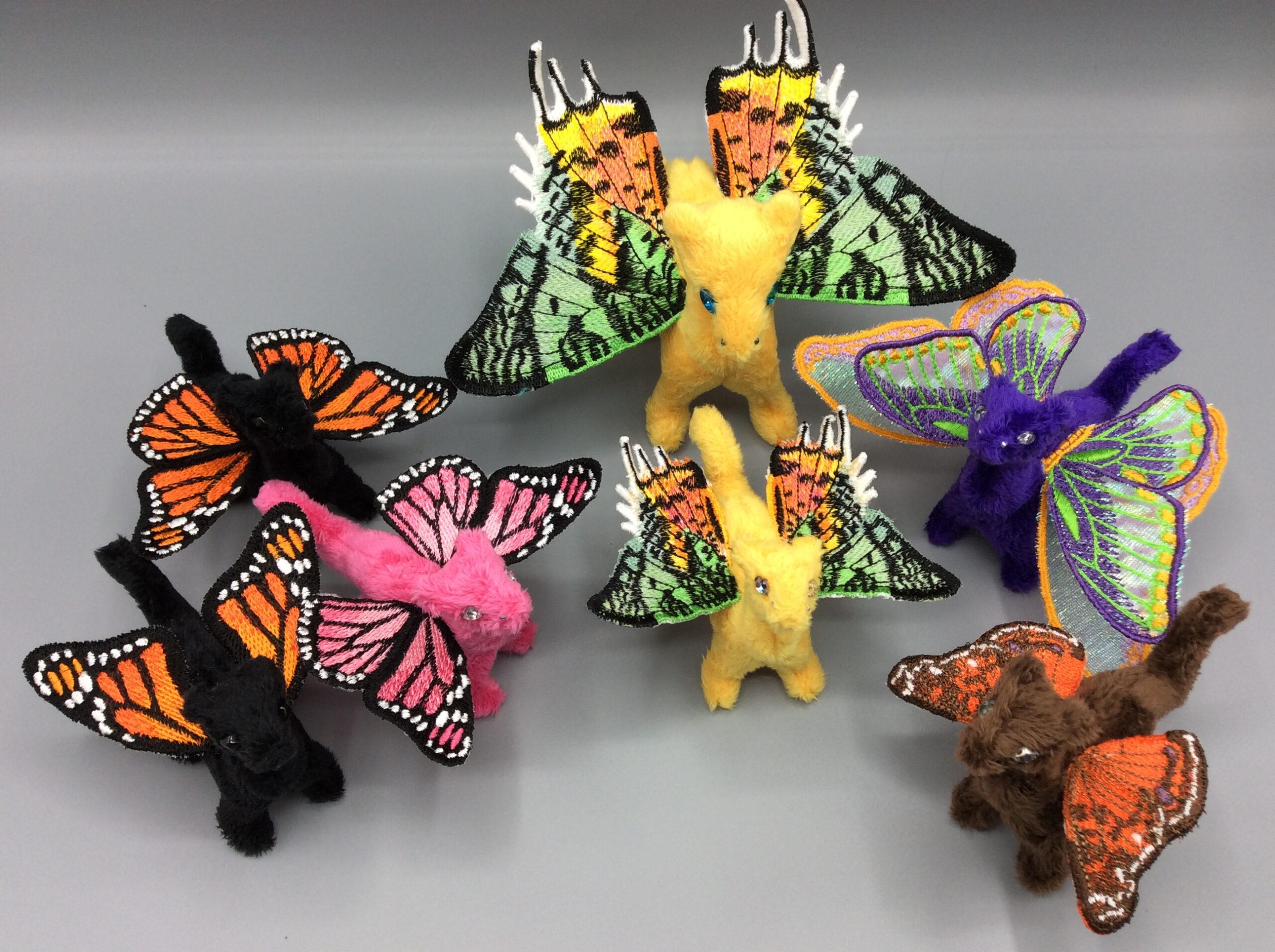 I said the last shop drop would be the last fairy dragons for awhile but, uh, they're still happening. It's not my fault the embroidery design companies all put their butterfly designs on sale the week I started doing these, but now I have more designs than I've stitched out… and I keep doing monarchs in different colorways. I think I'm going to end up with a rainbow of monarchs for a Pride Month drop.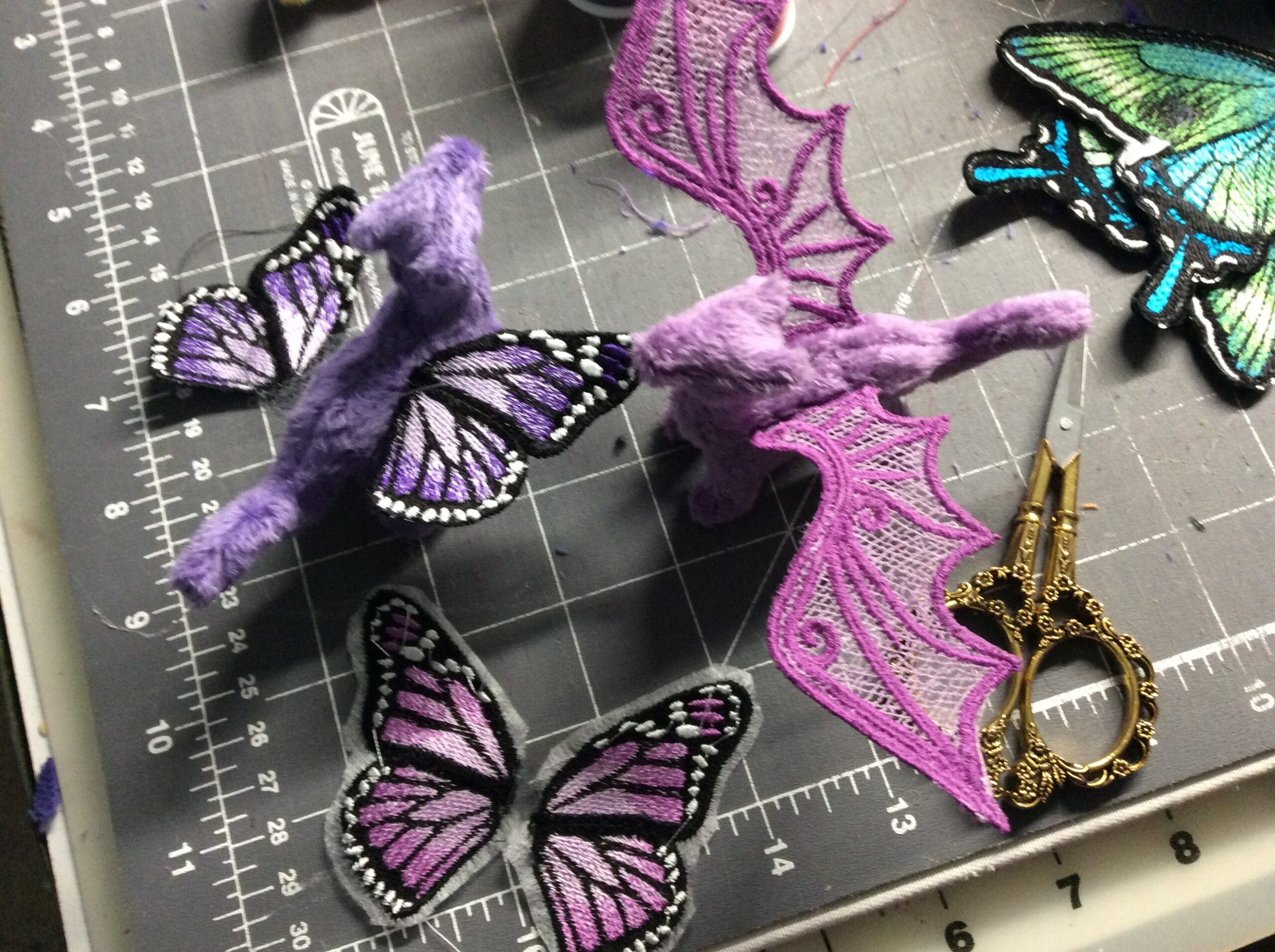 Speaking of drops, I'm still going to do a Fifth Saturday drop in the on-site shop, but after that I think I'm going to do Second Saturday drops in the Etsy shop and *Fourth* Saturday drops on-site. I realized Etsy's been bringing in a lot more visitors from the offsite ads, and if my sales keep up like they have Etsy will force me into their offsite ad program – theoretically more ads, but also another 12% of fees off the top. I suspect that's why I'm seeing all the extra visitors: Etsy is giving me a little extra advertising to get me over the hump into mandatory enrollment.
So I'll really be pushing people to sign up for the newsletter, ostensibly so that they can get Etsy discounts… but also so I can introduce them to the on-site shop. It's in the sidebar, if you're not signed up. And if you are, I'd love some feedback on it.