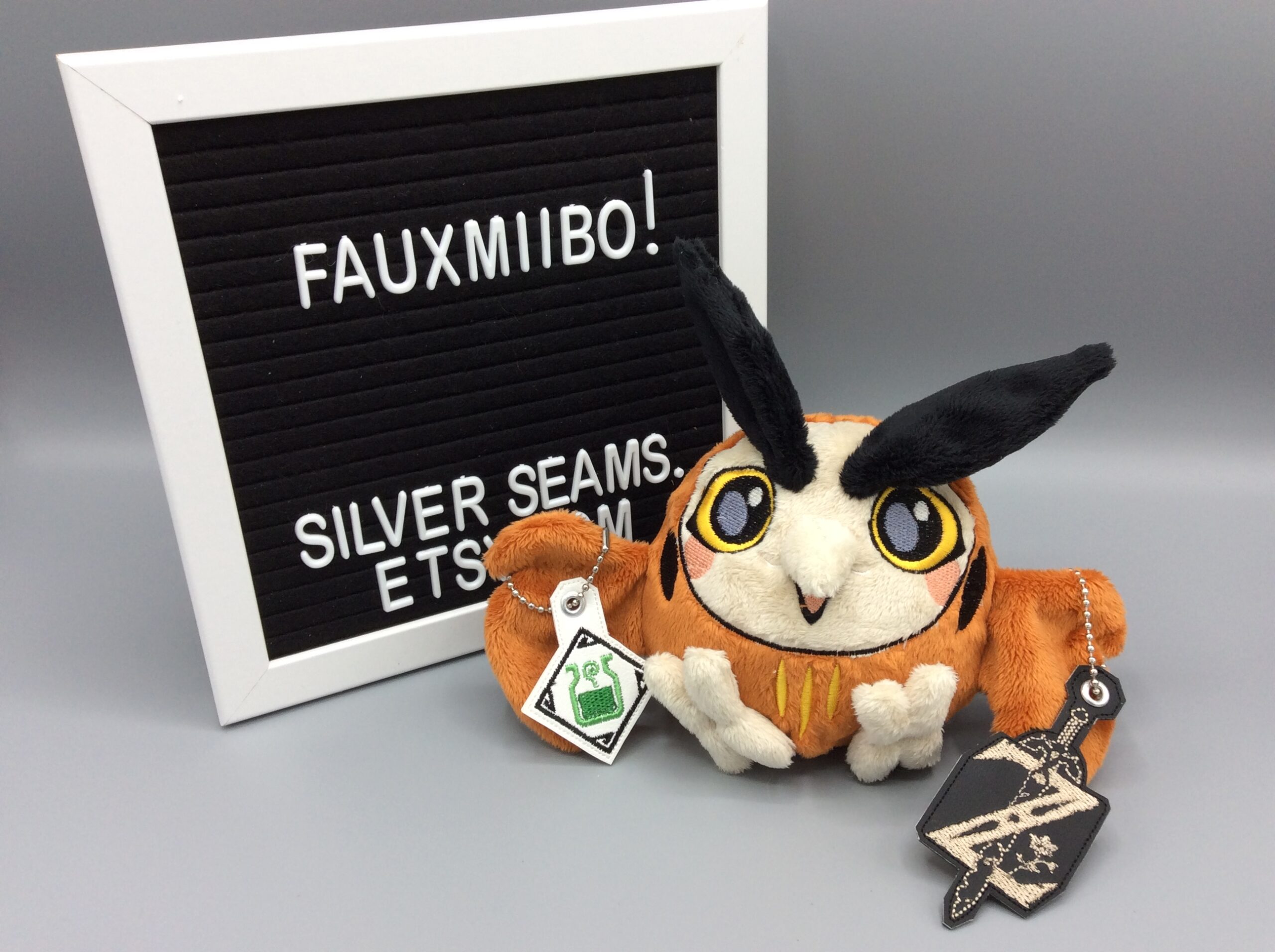 Fri, 30 Apr 2021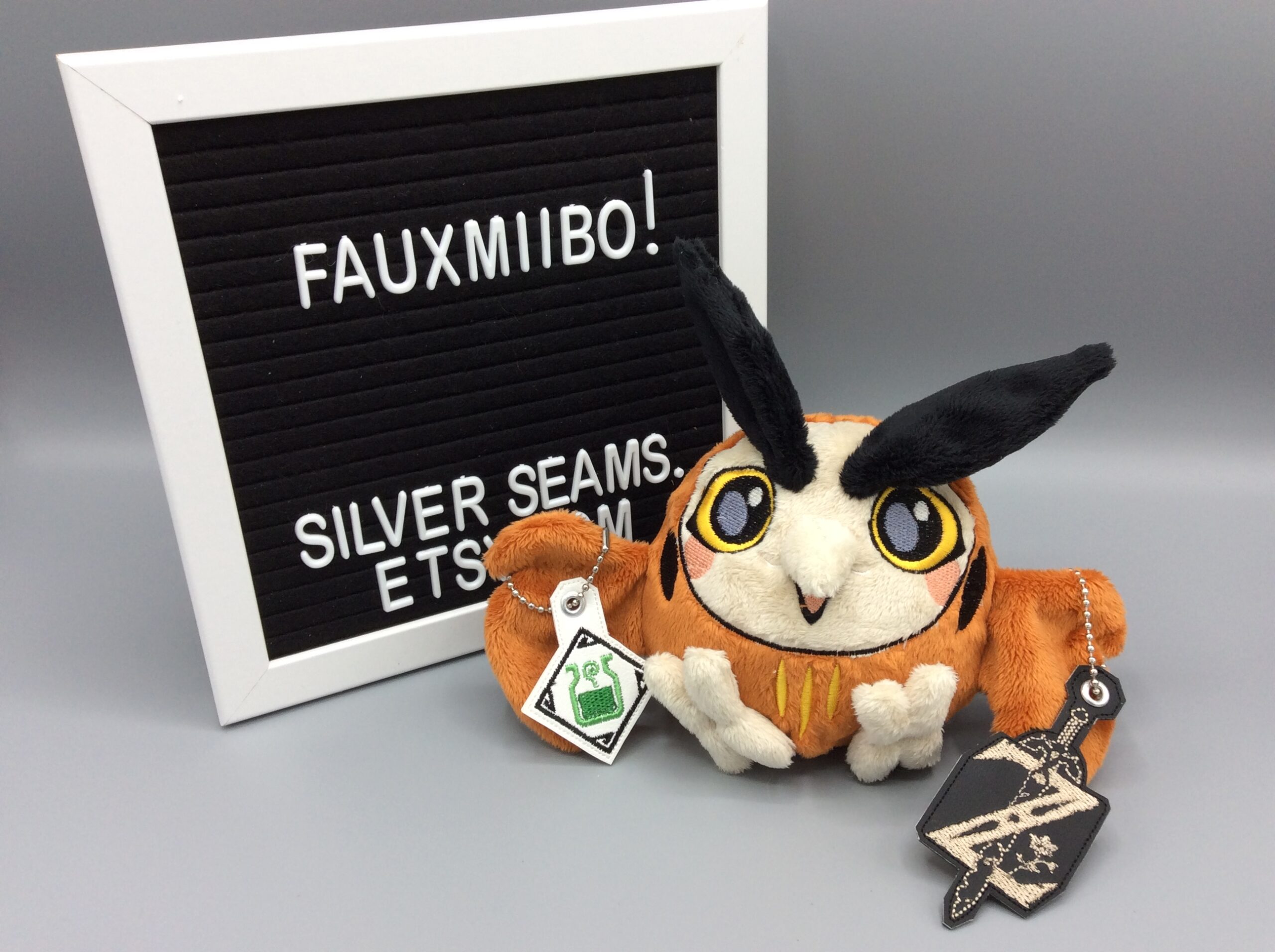 I am a nerd, so of course I am fascinated by the Amiibo technology even though I don't even have a Switch. (There are two in the household though.) So naturally when I discovered you can get the tags in sticker form, I had to put some inside embroidery and plushies. Showing how barely qualifies as a tutorial, so I've also included a new freebie embroidery design: the Breath of the Wild logo.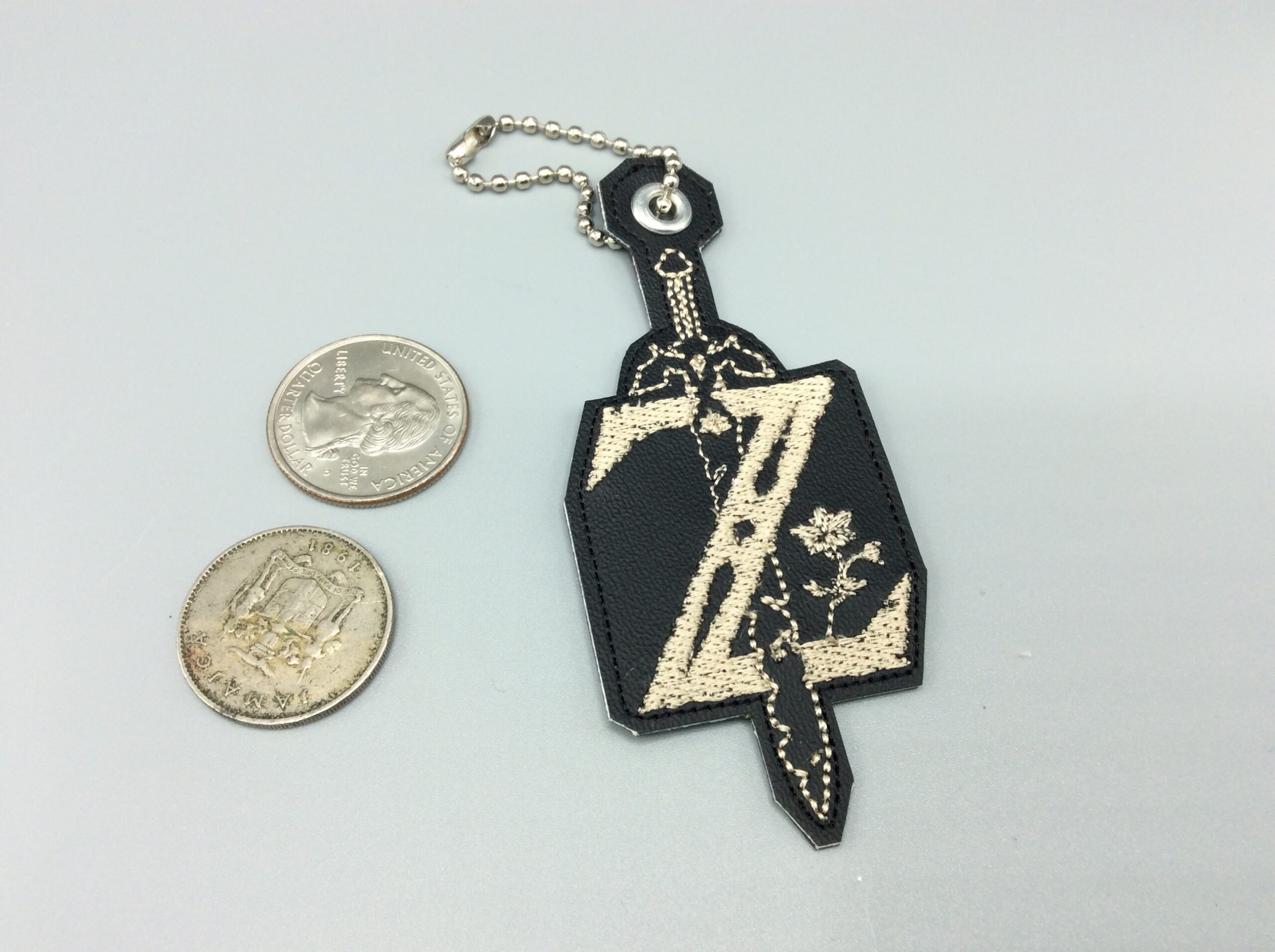 The first format is a sticker 📦, which is exactly what it sounds like. It's 25mm, just a hair under an inch, which means it will need at least a 1 1/8″ circle or square to fit in. Most of it is the little coiled, flat-printed antenna – if you put a needle into that, you might be okay if you don't fully sever it, but since that's how it draws power you're going to make it a bit marginal. If you put a needle into the rest of it, you're definitely not okay. Luckily, it is a sticker, and will stick nicely to the back of the embroidered piece. Put the backing on, stitch it all together, and that's it!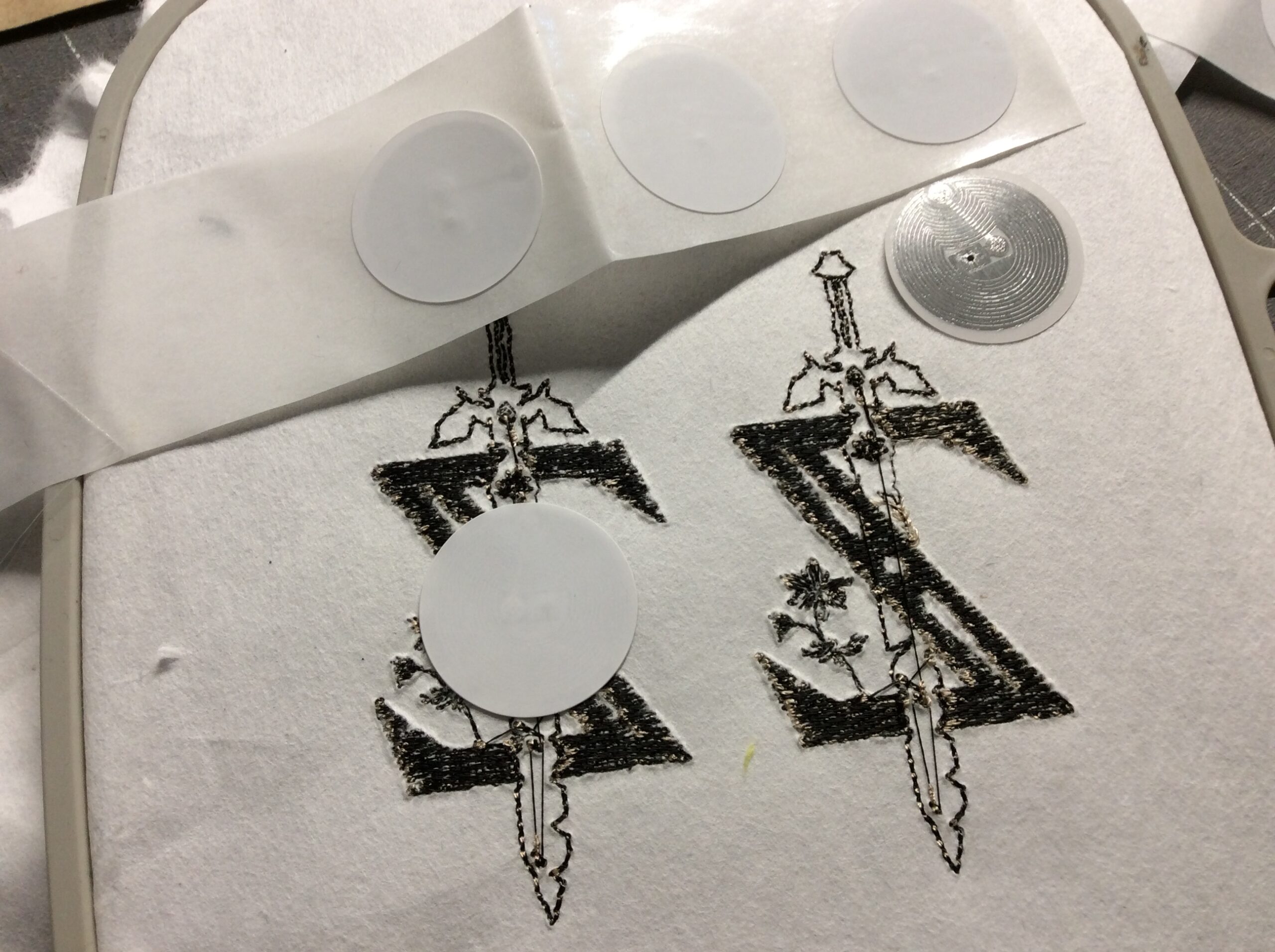 I've also gotten stickers from Banggood; there's been a shortage off and on and they were briefly unavailable from Amazon. They're up to fifty cents each almost everywhere right now, from about twenty cents.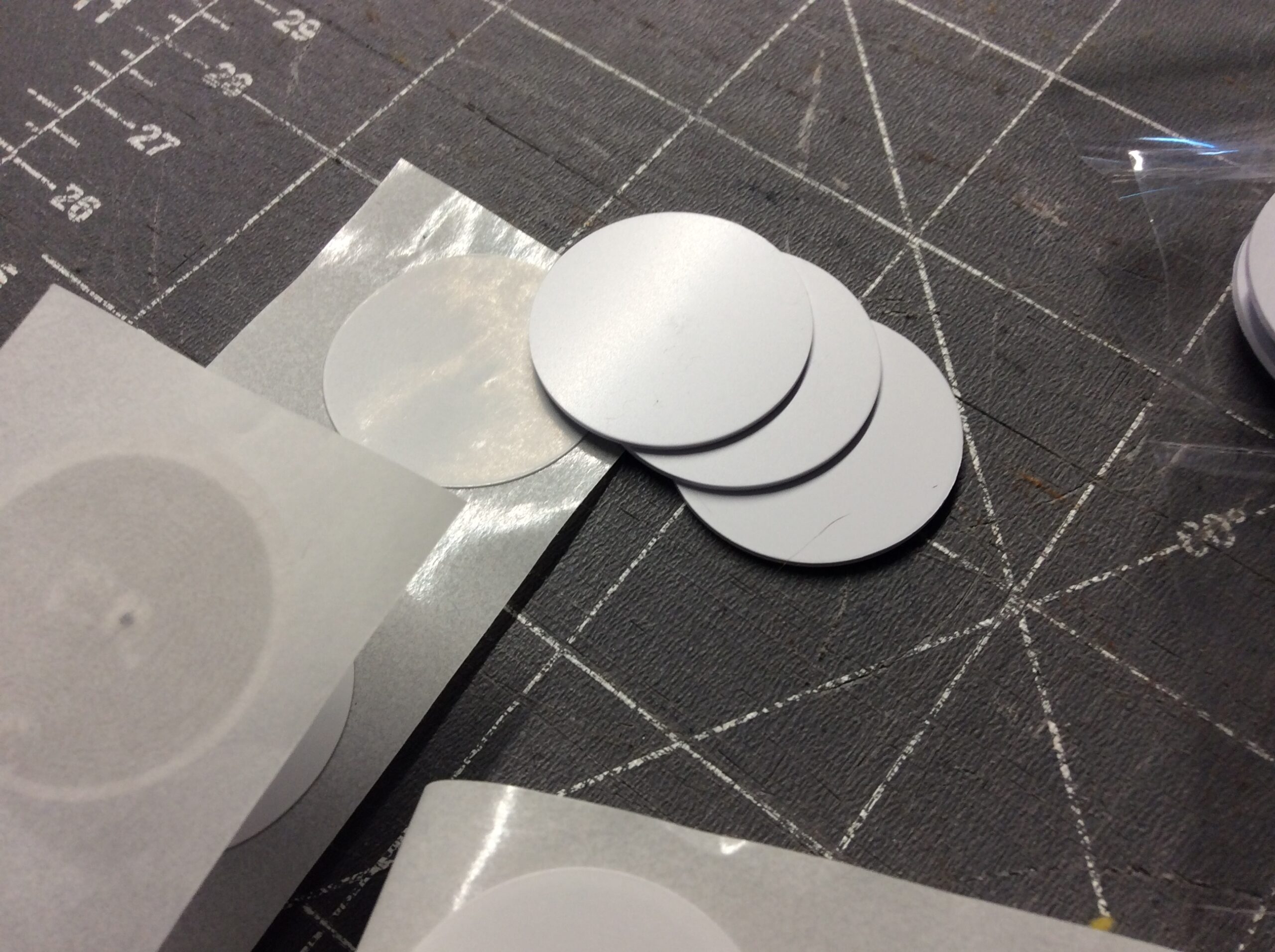 The other format I have is "coins" – thin PVC disks with the same stuff inside. You can stick the stickers on your own disks (not metal coins; the metal can bounce the signal and goof things up), but these are extremely thin and have the guts sandwiched in. I figure this makes them sturdy enough to go inside the cohoot plushie (it's a choking hazard though, so don't give them to small children). You can feel the disks inside the wings and tail, which isn't entirely a bad thing: they'll shift around, but you can tell where they are if you're having trouble getting them to read. I got them here. 📦
The coins I have are thin enough that I could enclose them just like the stickers. You'd be able to feel the coin through most vinyls, and you might get a little bit of a Skoal ring going on over time on thinner vinyls (marine will be fine), but the machine shouldn't have much trouble with them. If you don't want to invest in both kinds, you can use these for both.
There are also card formats. I haven't come up with a use for them, so all I can say there is: pay attention to the size you're buying. There's large and small, and the proportions are about the same. It's hard to judge the size of a plain white rectangle of PVC(?) so check the text of the listing.
Speaking of checking the text, make sure you have an NTAG215 compatible thing. That's the only kind that works for this. They're also write-only; if you try to reprogram it it will no longer function as an Amiibo.
One thing I'm not covering here is how to do the cloning. There's a subreddit with a pinned FAQ; despite its title it does include iOS info. You're also on your own as regards finding the files if you're not cloning an Amiibo you have. The manufacturers play whac-a-mole with DMCA takedowns as soon as they show up on a download site. (I question whether it's valid, since as far as I know the content of the file is just an encrypted identifier, not any copyrightable code. But I don't want to be the one to establish that precedent in court, so my Etsy listings are for things with blank tags.)
Right before you enclose the thing, scan it with Tagmo or whatever you're using. Even a blank tag will register, if it's valid. It's kind of a bummer to sew something in and discover it isn't even programmable.
I've been bad about getting the freebies into the freebie listing on the menu, so this time I made the permanent page first: go there for the BOTW download.