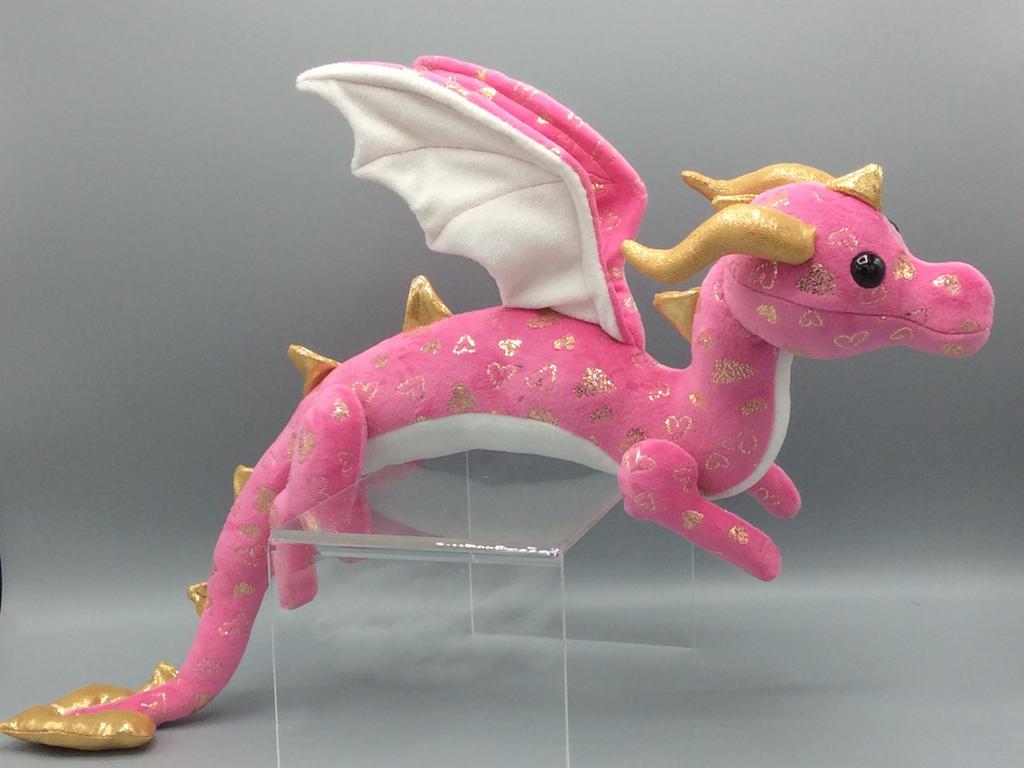 Fri, 29 Jan 2021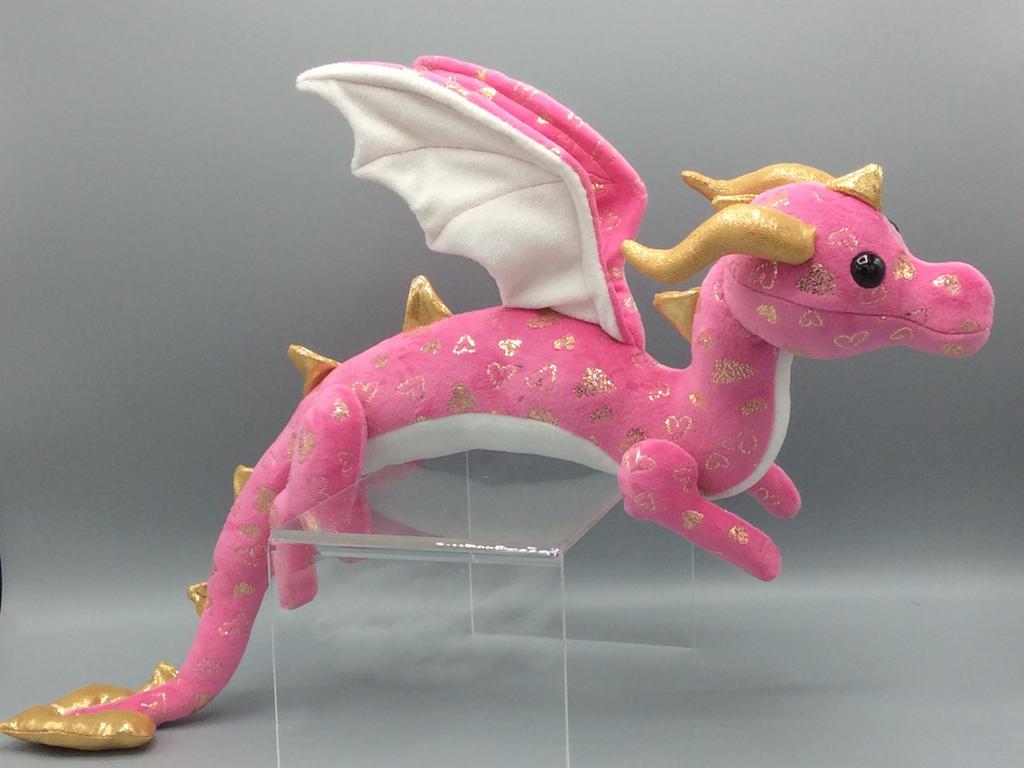 My preference in shoulder dragons has always been less in the "there's a stuffed animal on my shoulder" camp and more in the "there's a realistic fantasy animal on my shoulder" camp, but the BeeZeeArt shoulder dragon just kept growing on me until I picked up the pattern. And now I've finally, finally made one.
I used mochi, the first time in a larger plush. Failed to take my own advice and didn't interline it because I felt like the thickness of the mochi itself concealed any lumps in the stuffing and, well, that was true on the smaller dragons but not so much at this scale. I played by all the rules: carefully stuffed it with tiny tufts, used good stuffing, etc. but by the time I was done attaching all the detail bits the tail was a little less smooth than I'd've liked.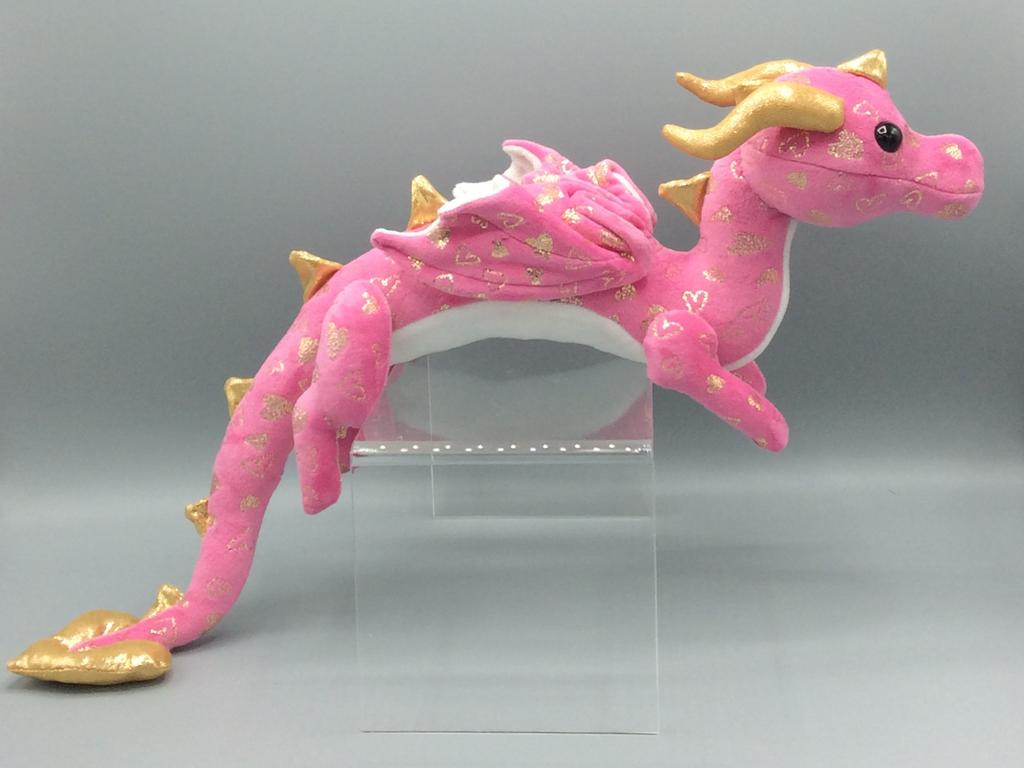 For this first one, I didn't modify the basic design much at all. I added aluminum armature wire to the wings, and I reshaped the tail spade to make it a little more heart-shaped, and everything else was as per the pattern. The biggest change was sewing every piece in the hoop except the body itself, because I'm a big fan of automation. This means I needed to hand-sew the legs on, which turns out to be pretty tedious on rubbery fabric in a floppy noodle with wing wires. Somehow I didn't have a single joint disc between 20mm (fine for the front legs) and 45mm (waaaay too big for the hind legs) so I ordered some for future dragons. A jointed plush feels more challenging but it's actually easier in many cases.
The default pattern calls for sewing the inner legs on, turning them through, then sewing the outer legs on (moving the body piece out of the way as necessary). If you're doing it on a conventional machine, it's a neat way to not have to deal with the hand-sewing and I highly recommend it – in regular minky or fleece. Mochi wants to distort too easily.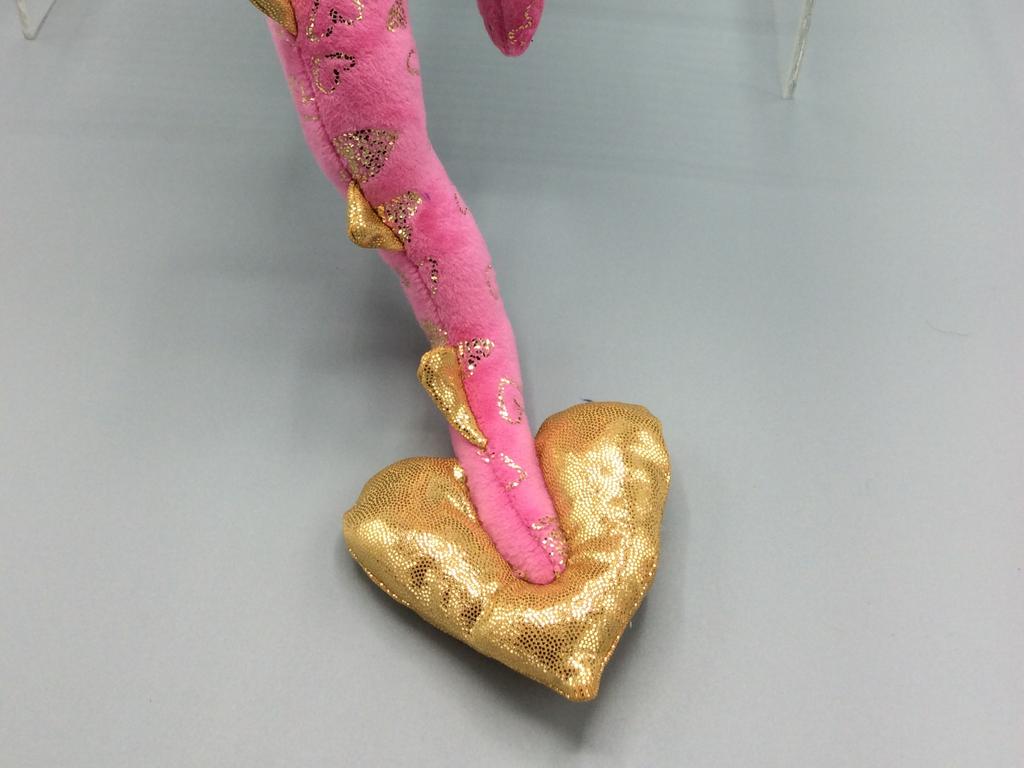 Made with minky, the dragon will stand on its tail and front toes. Made with mochi, even stuffed relatively firmly, the front legs will collapse and the body will partially straighten out. It's made to be draped over a shoulder (or couch back, or acrylic photography stand) so that's not too much of a concern, and interlining would solve that. I'm much more likely to make these in minky in the future… though a little part of me wants to make an entire dragon out of the gold dancewear fabric this one is trimmed with. That'll be a challenge.