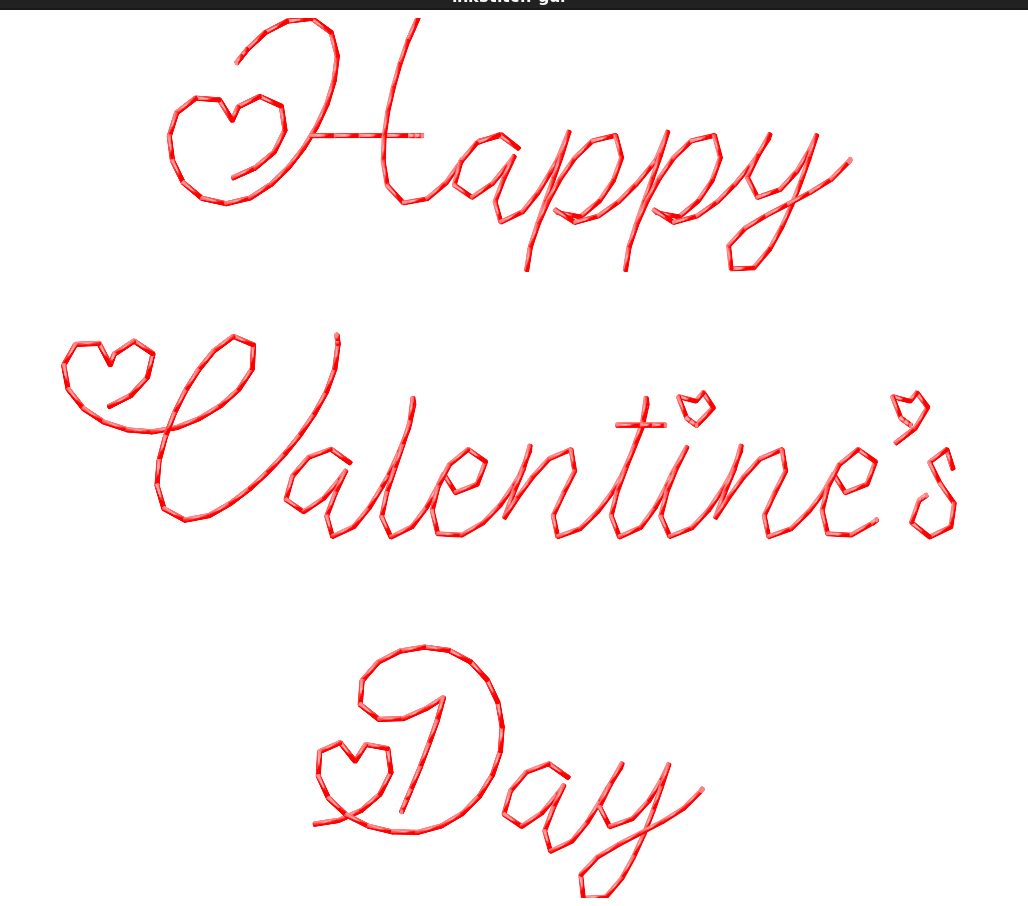 Mon, 25 Jan 2021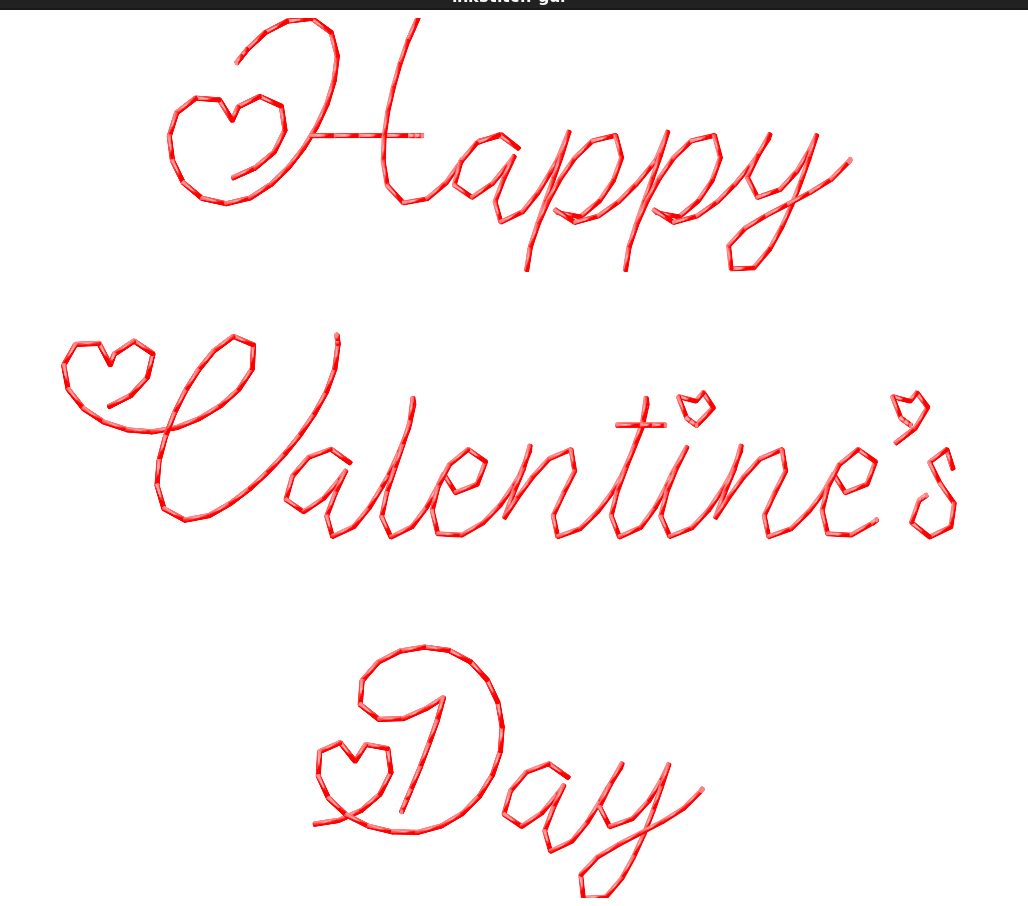 After a blog entry on Valentine's fonts for cutting machines came up in my feed reader, I poked through the list and spotted one that was a nice monoweight, mostly connected one: Lovely Valentine. You may recall I had an entry awhile back on building an embroidery alphabet from such a font and, well, here it is.
I'm providing it in the raw SVG only because you'll want to do some tweaking before creating the embroidery file. But if you're still afraid of Ink/Stitch for some reason, here's a ZIP file with a ready-to-use design too. I haven't connected all the letters (which will just let Ink/Stitch decide where each stitch ends, versus requiring a needle-down on the precise point in between each letter) but I have broken out the dots and crosses so it'll stitch the continuous lines continously.
[Happy Valentine's Day design (multi-format ZIP)] [Lovely Valentine SVG]
The ZIP file includes the SVG "source," if you want to re-size it, change it from bean to satin stitch, etc. Bonus: The SVG version should also work in a Cricut/Silhouette with a pen or FoilQuill.
Tip: If you don't have the Ink/Stitch extension, the trim commands will show up as extraneous graphics; right-click on one and choose "select same stroke color" and it should select all the others for you to delete. You'll probably have to do that twice, once for the icon and once for the connecting line. If you do have Ink/Stitch, just select everything and do Extensions > Ink/Stitch > Troubleshoot > Remove embroidery settings... > Remove Commands on them.