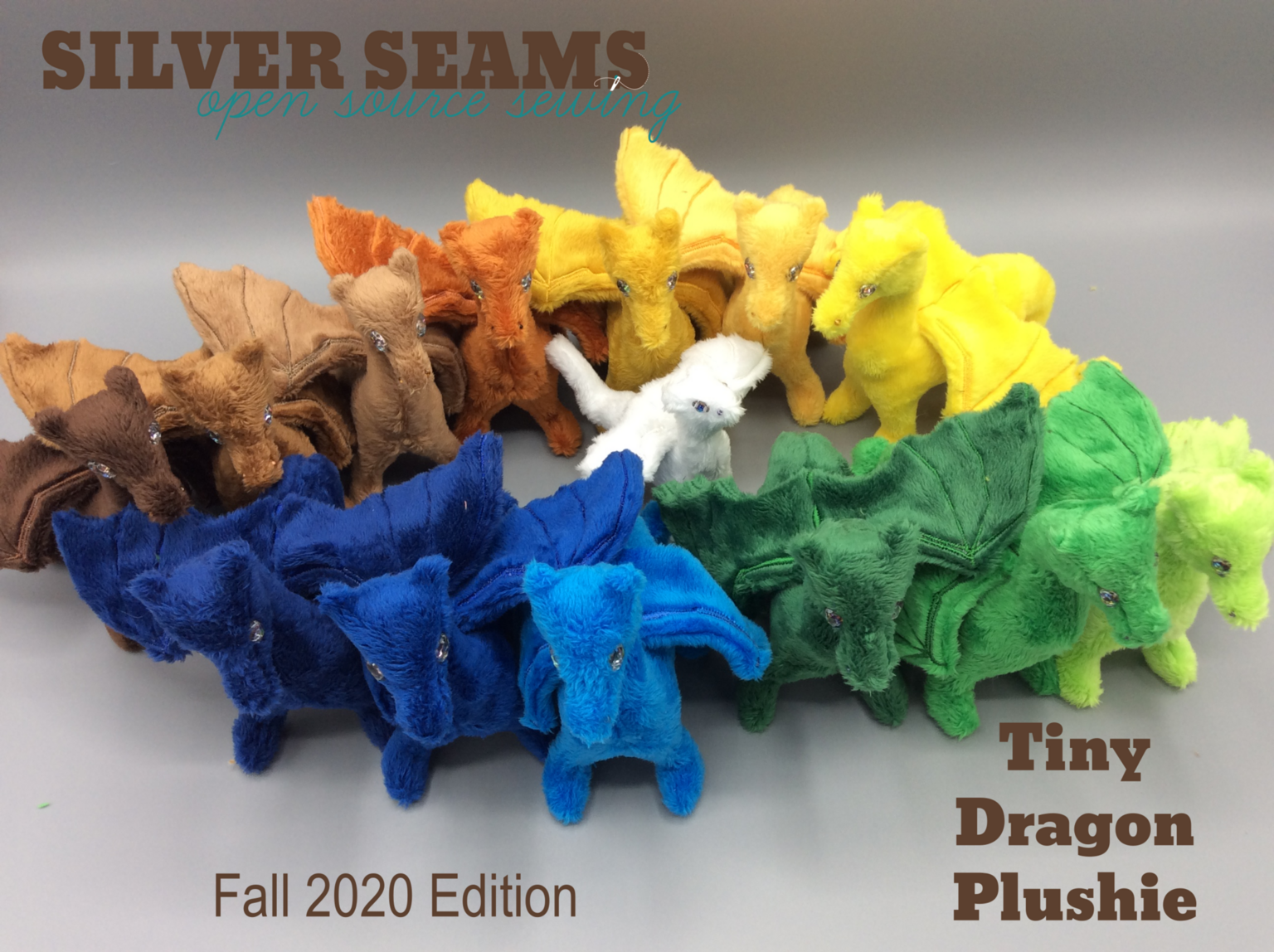 Wed, 09 Sep 2020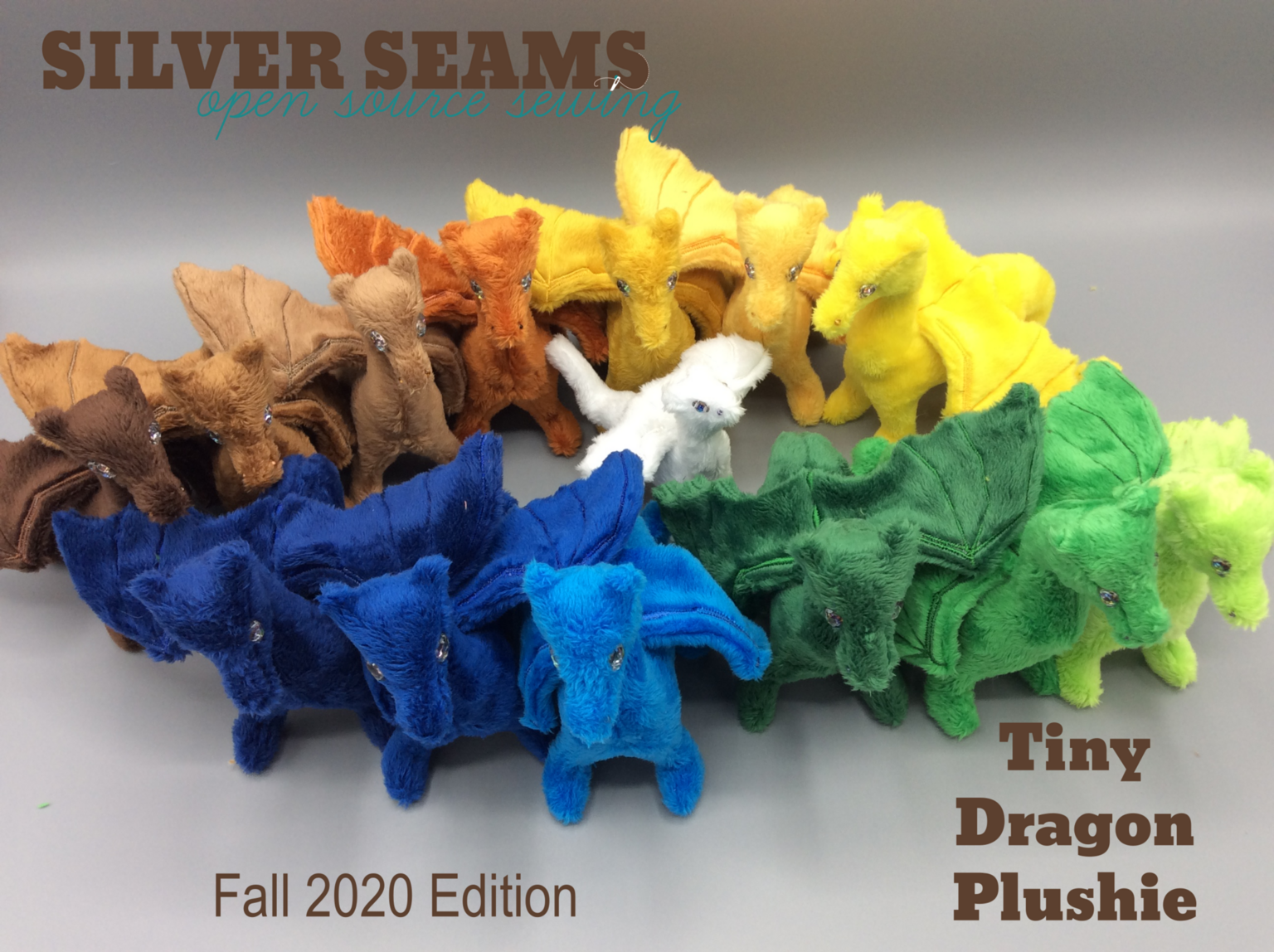 I still have some photography and listing-updating to do, but this batch of dragons is done. A couple of orders are going out to more Pern fans (hence the particular color selection of this batch).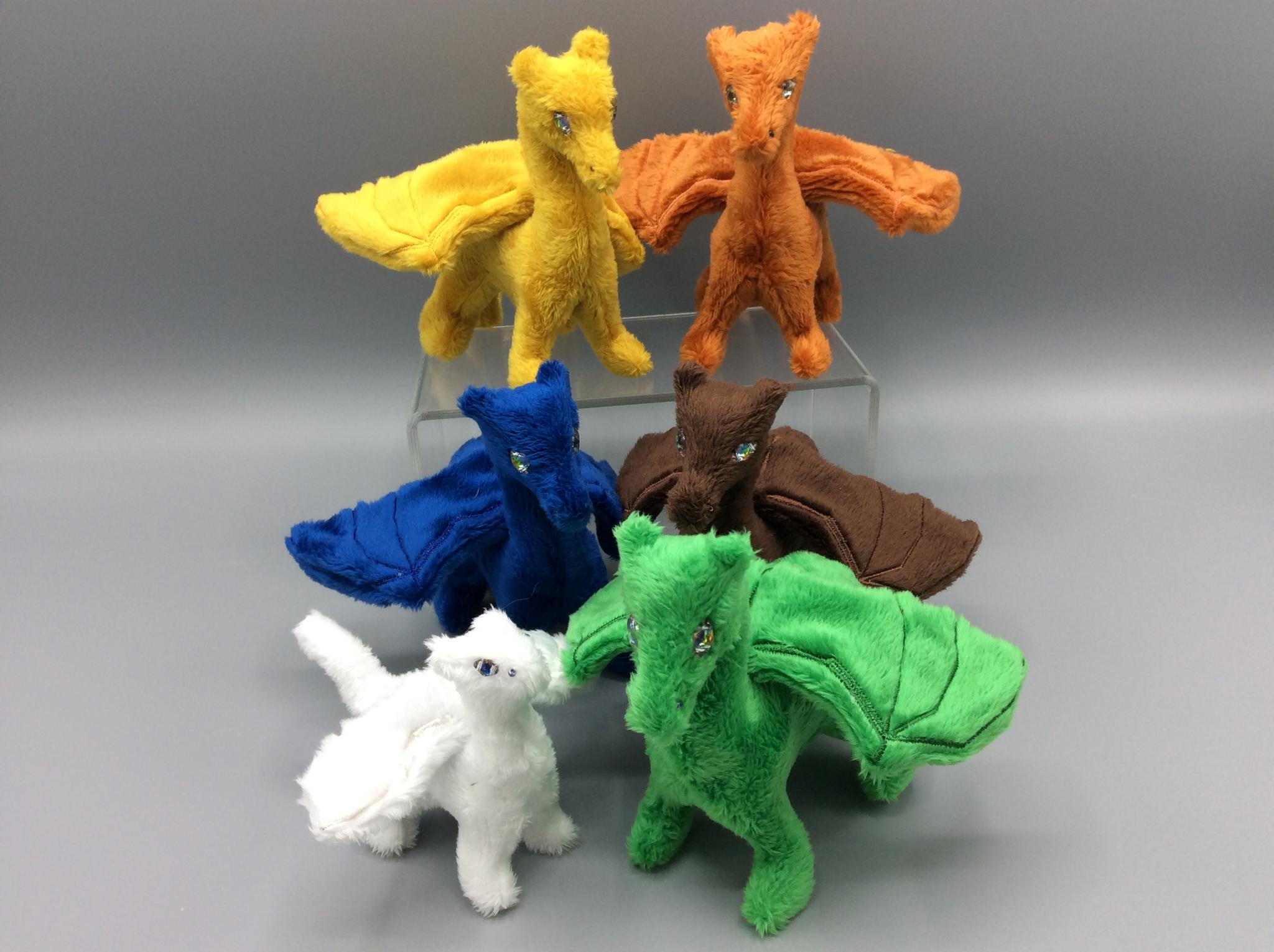 It's always interesting to see what people choose as their particular vision of what the dragons look like. Bronze is pretty awkward in non-metallic minky, so that's almost always rust. The above set is gold, rust, the new royal blue, brown, kelly green, and white.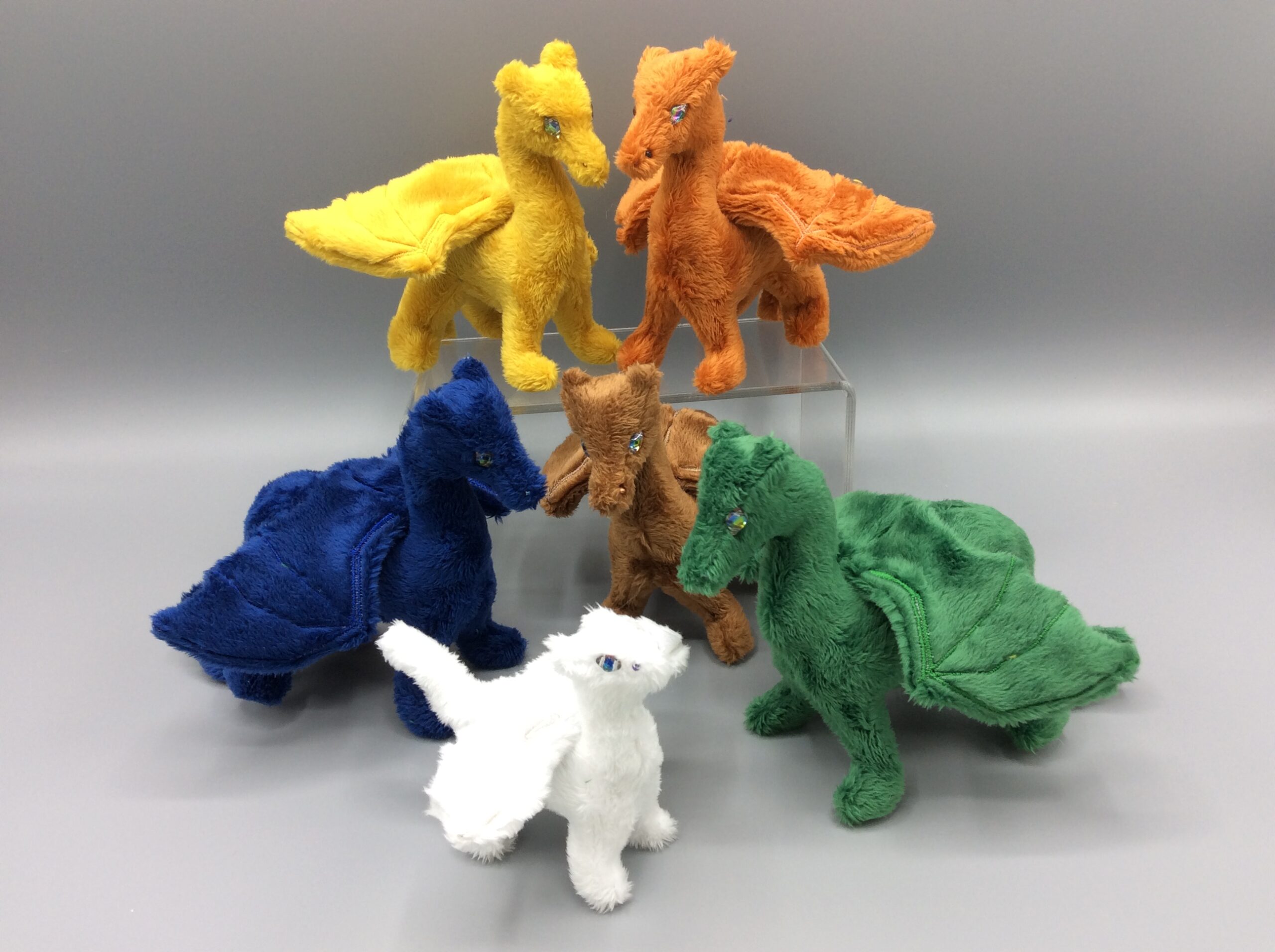 This set is gold, rust, midnight, mocha, emerald, and white. Usually people who pick the darker blue and green go for the darker brown.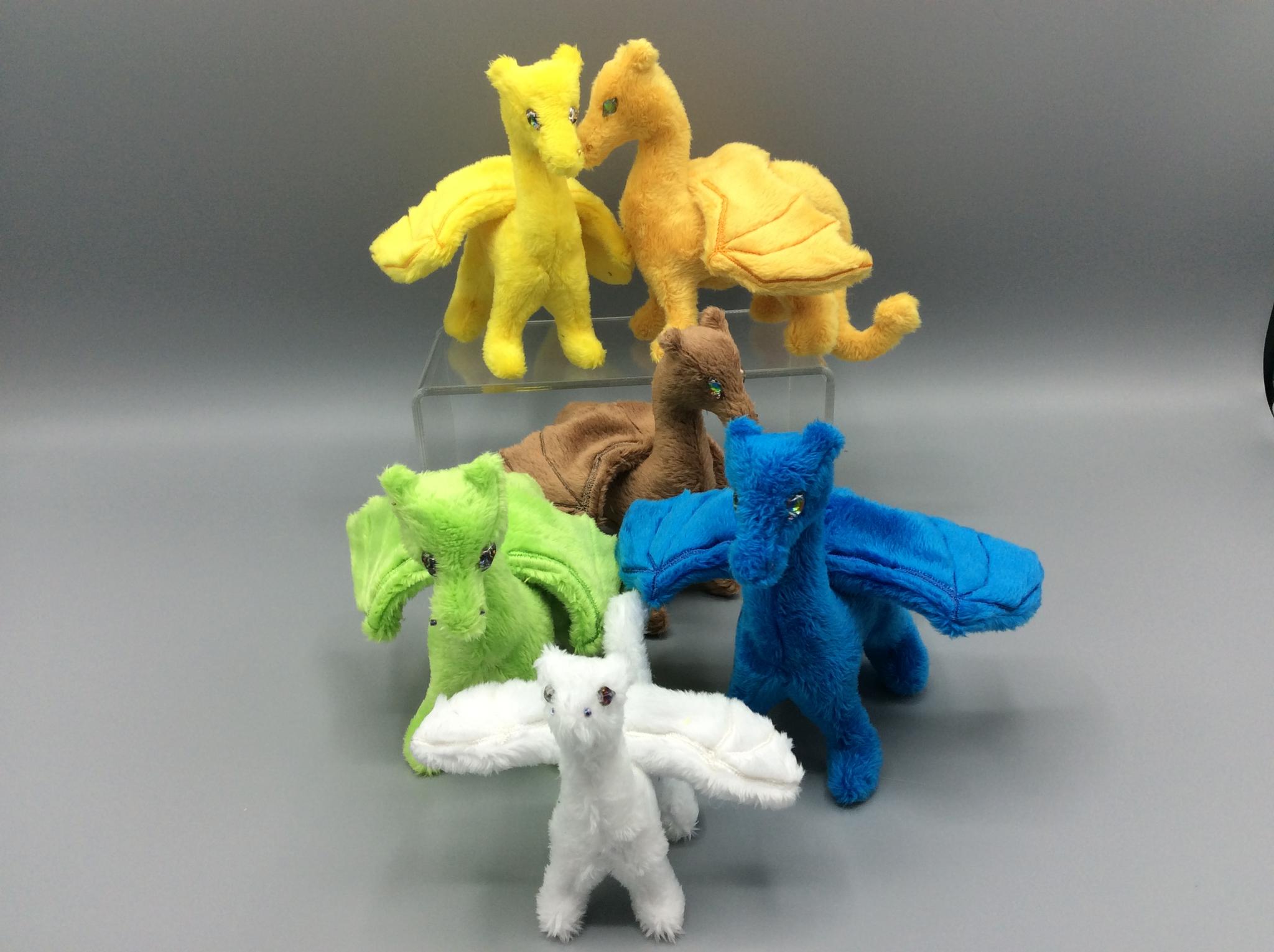 I really like the new mango, but it doesn't go with the gold. So I put together a fun set based on the canary yellow as queen. The mocha and dark lime are a good fit, though I think the peacock is a little too intense for the set. The next lighter blue I have is the baby blue though, and (1) I don't have a dragon made up in that and (2) I think that's too un-intense.
Anyway, enough playing mix-and-match, I need to get my listings updated, and then start cutting fabric for the next batch. A whole rainbow of babies is next on the schedule, then more adults in mostly non-Pern colors: reds, purples, black, glitter minkies, and so on.