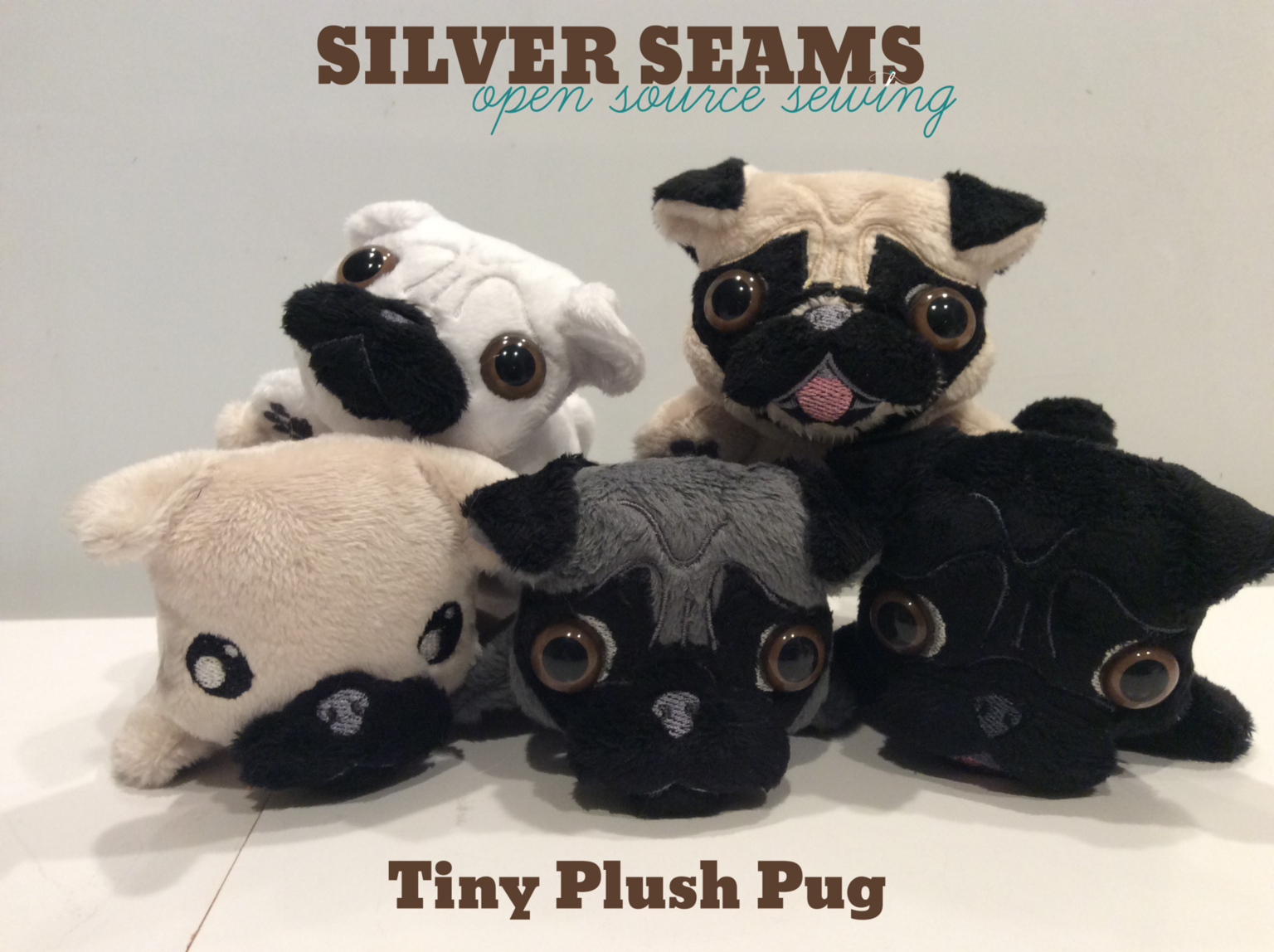 Fri, 04 Sep 2020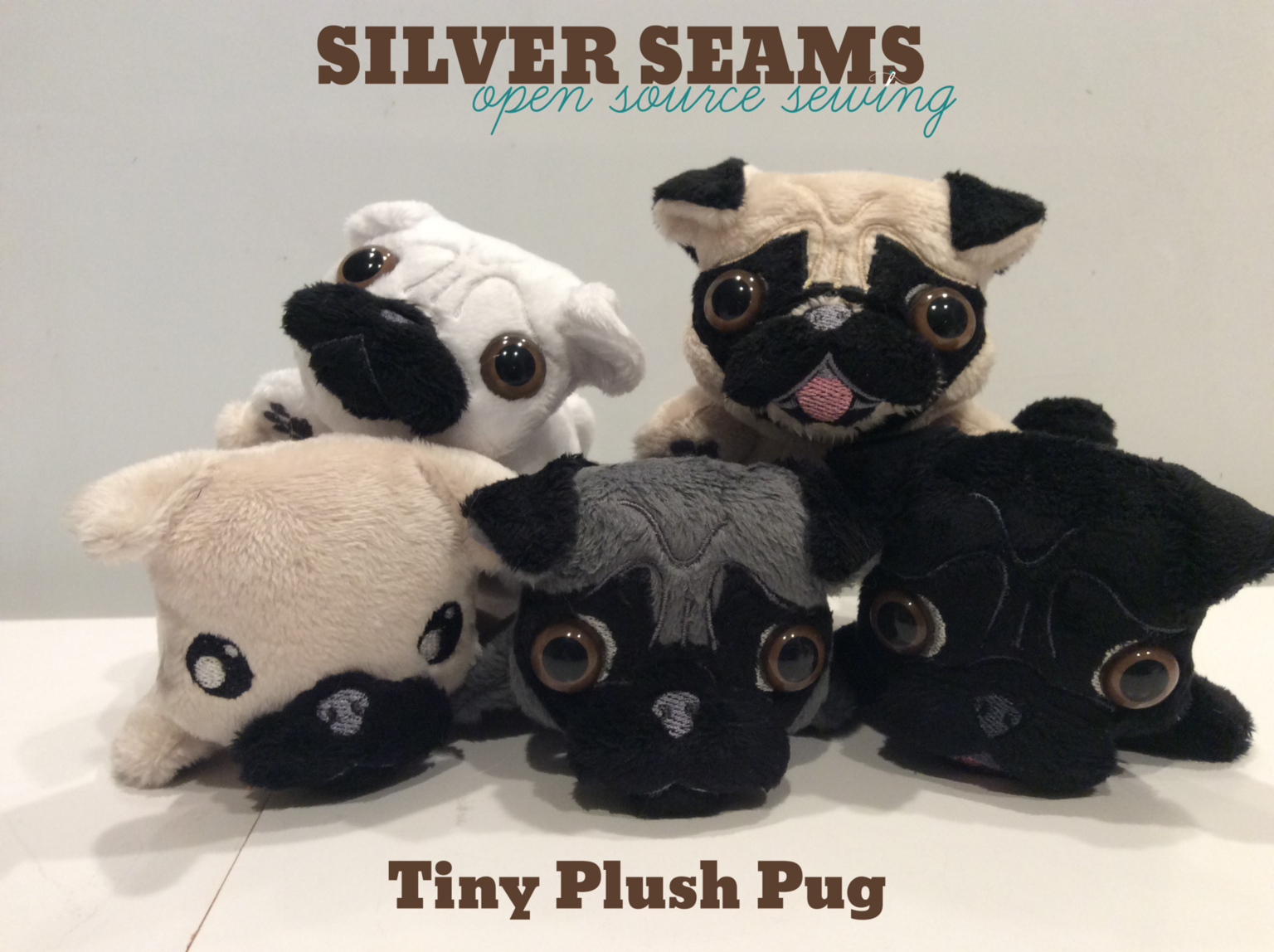 Yesterday I checked the Spoonflower design competition, scrolled all the way to the bottom to load alllll the entries (one of which seems to be, I kid you not, solid red fabric). Then I searched for "pug" to see how mine was doing. The two entries that came up were neither of them mine.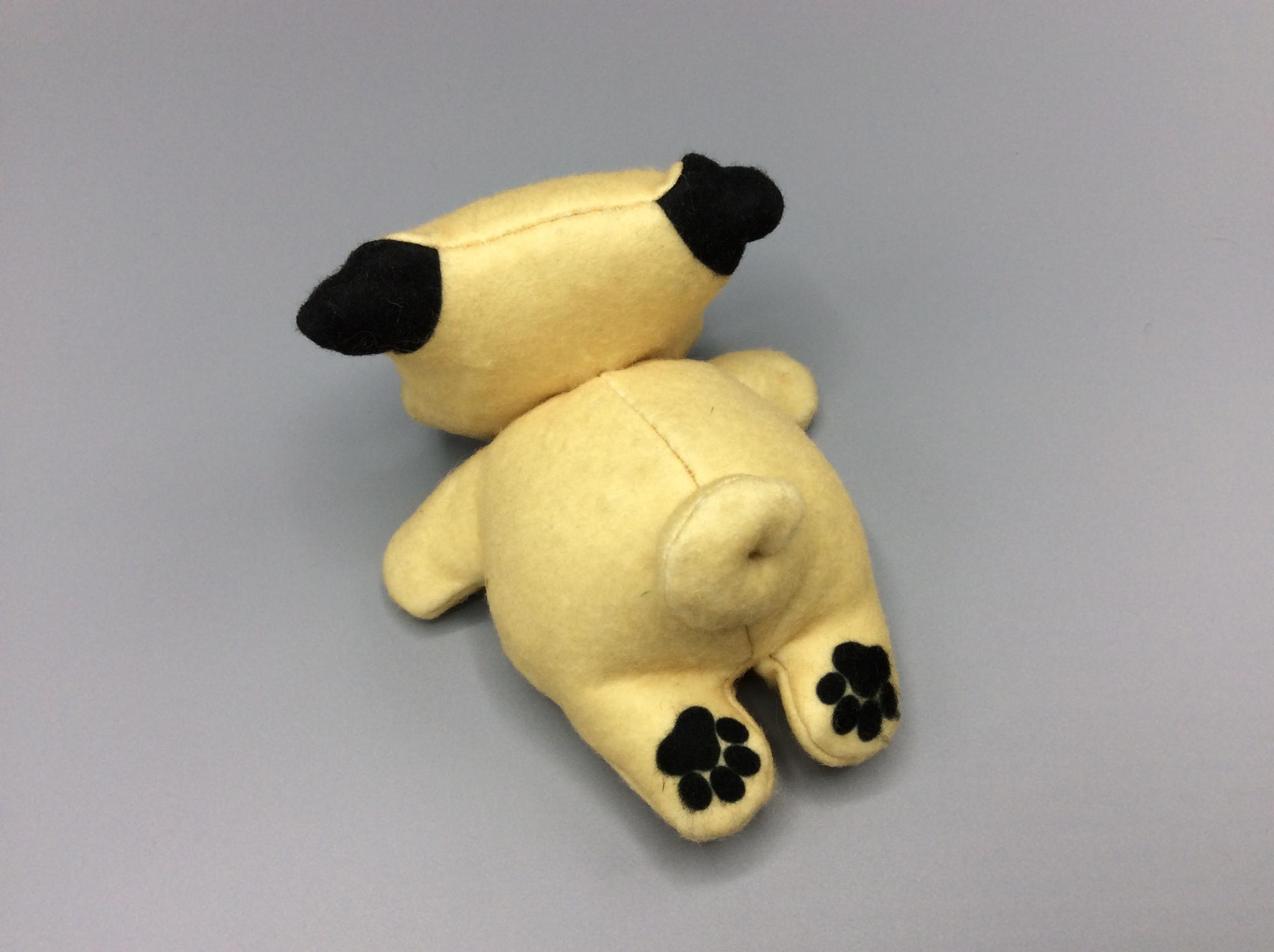 I had revised the design after submission because I left one of the pictures off, and come on, it's the little bubble-butt that sells it. Spoonflower's interface is, shall we say, quirky, so I decided I hadn't done something right and had missed out on the competition.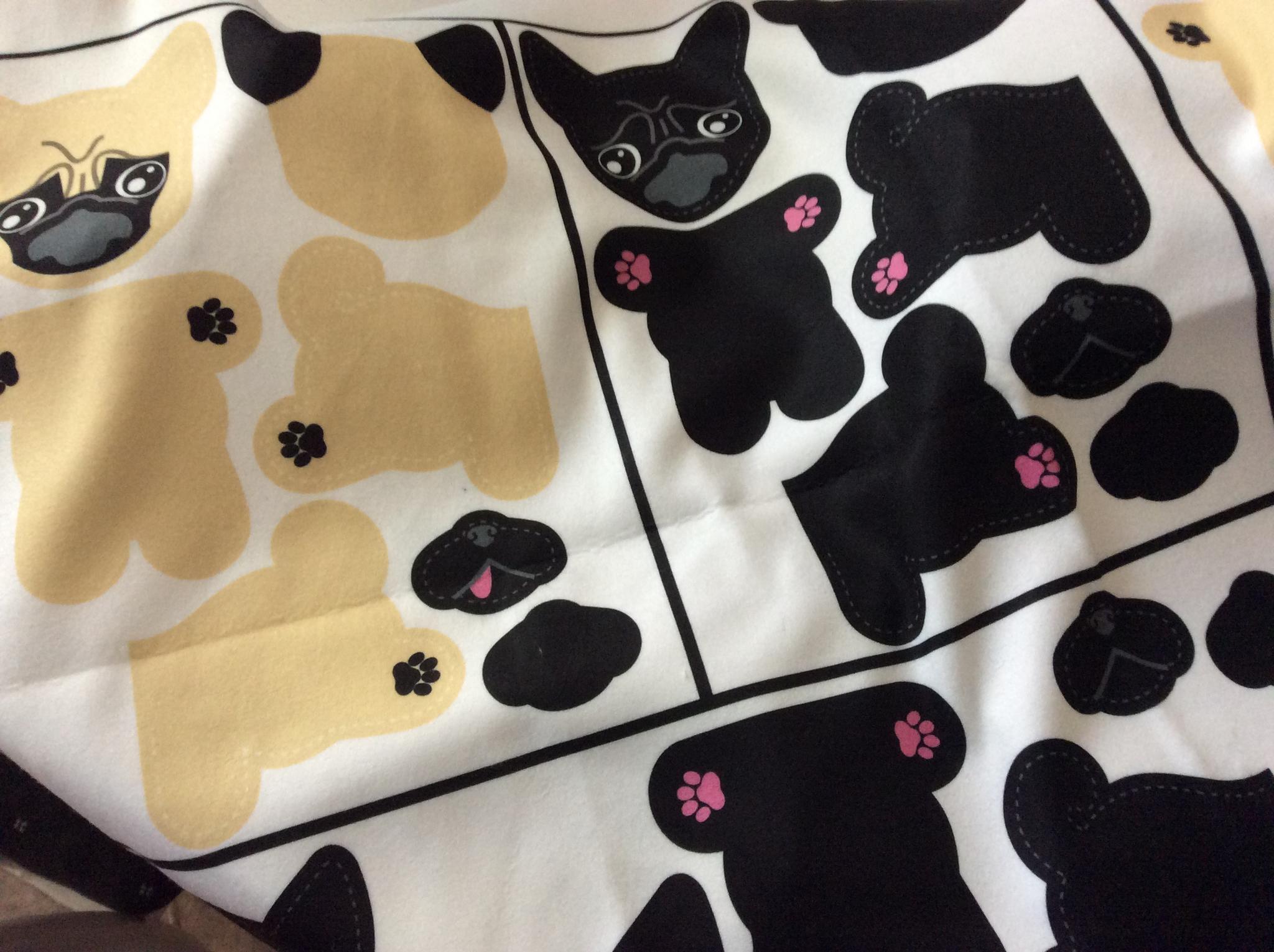 Turns out that's not the case, since today I got a "daily" email from SpooFlo (which I haven't seen in a long time) listing all the faves it had gotten. So I guess it's in the competition?
The bad news is, I had given up on it and so today's entry isn't an expanded version of the instructions that I printed on it. That'll come Monday, I hope – but in the meantime I have two giant orders for dragons, every single color a made-to-order. So I am spending two days busily doing all the embroidery work on a lot of dragons, because I need to get the embroidery machine to the FLQS today to make the window for the maintenance guy.
But I have the original test fabric for the pugs, a full yard with four pugs (and no instructions) so once I get the orders out, I'll sew another one up and take pictures of the (simple, I promise) process. In the meantime, if you have a Spoonflower account or don't mind setting one up, visit the Design Challenge and drop a heart on my little typo'd dog-not-drinking-establishment. If it gets enough love, it will become available for purchase at Spoonflower; even if it doesn't, the instructions will be here and I'll put the remaining un-made pugs (both black ones, as I recall) in the Etsy fabric shop.