More notebook covers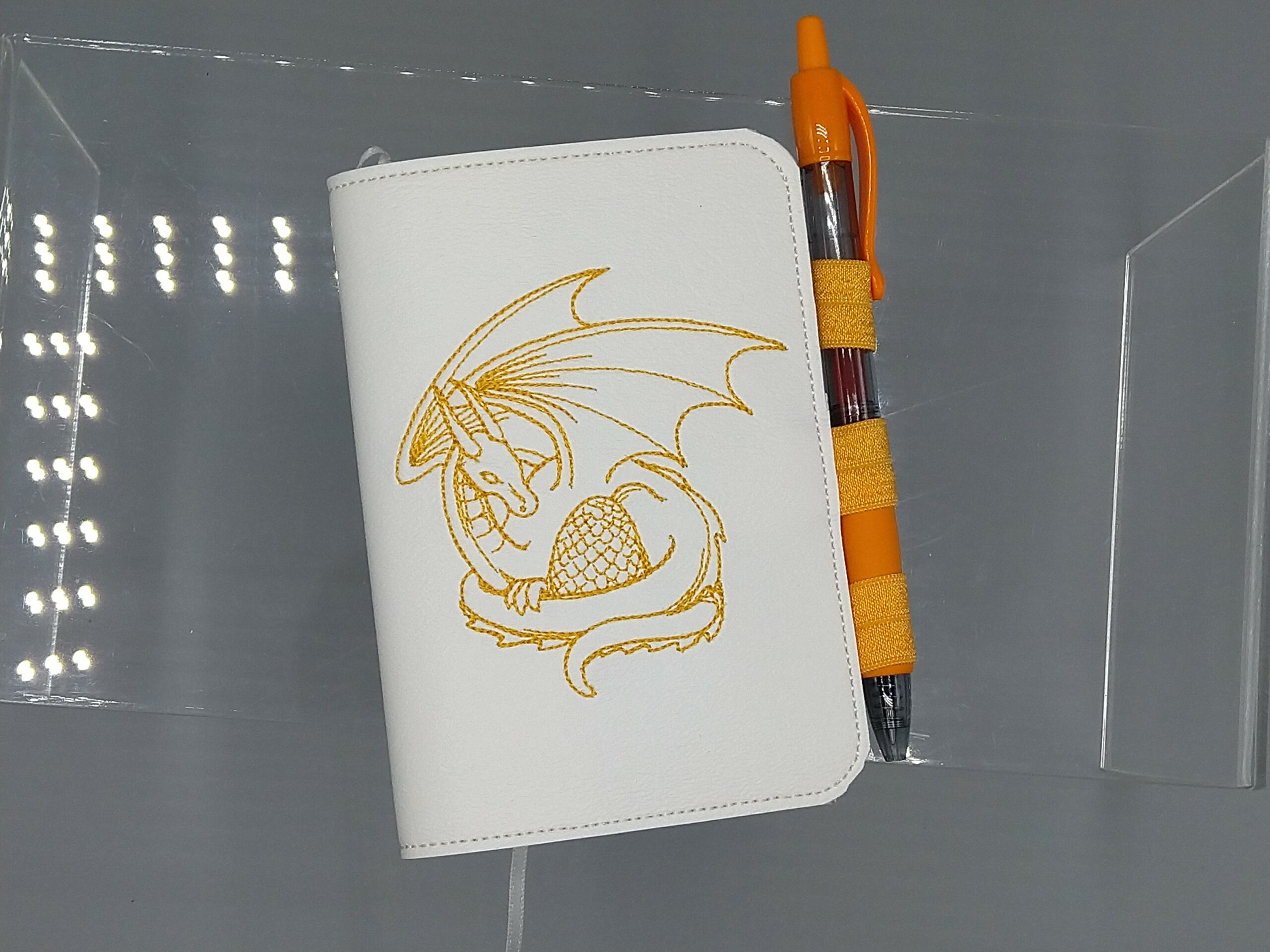 The shop traffic has been way up but the sales have been way down, so in keeping with the current economy I'm going to stock some more inexpensive items, including notebook covers and valet trays. I acquired a few more fun designs: the pictured Mother Dragon, another dragon skull, and a Three Wolf Moon (which will of course glow in the dark). And a couple horizontal designs (so, trays only): a sphinx and a kitsune. Barring a machine failure, all those will go in a shop drop this Friday, with a full notification on the new-items mailing list for which you can sign up in the sidebar.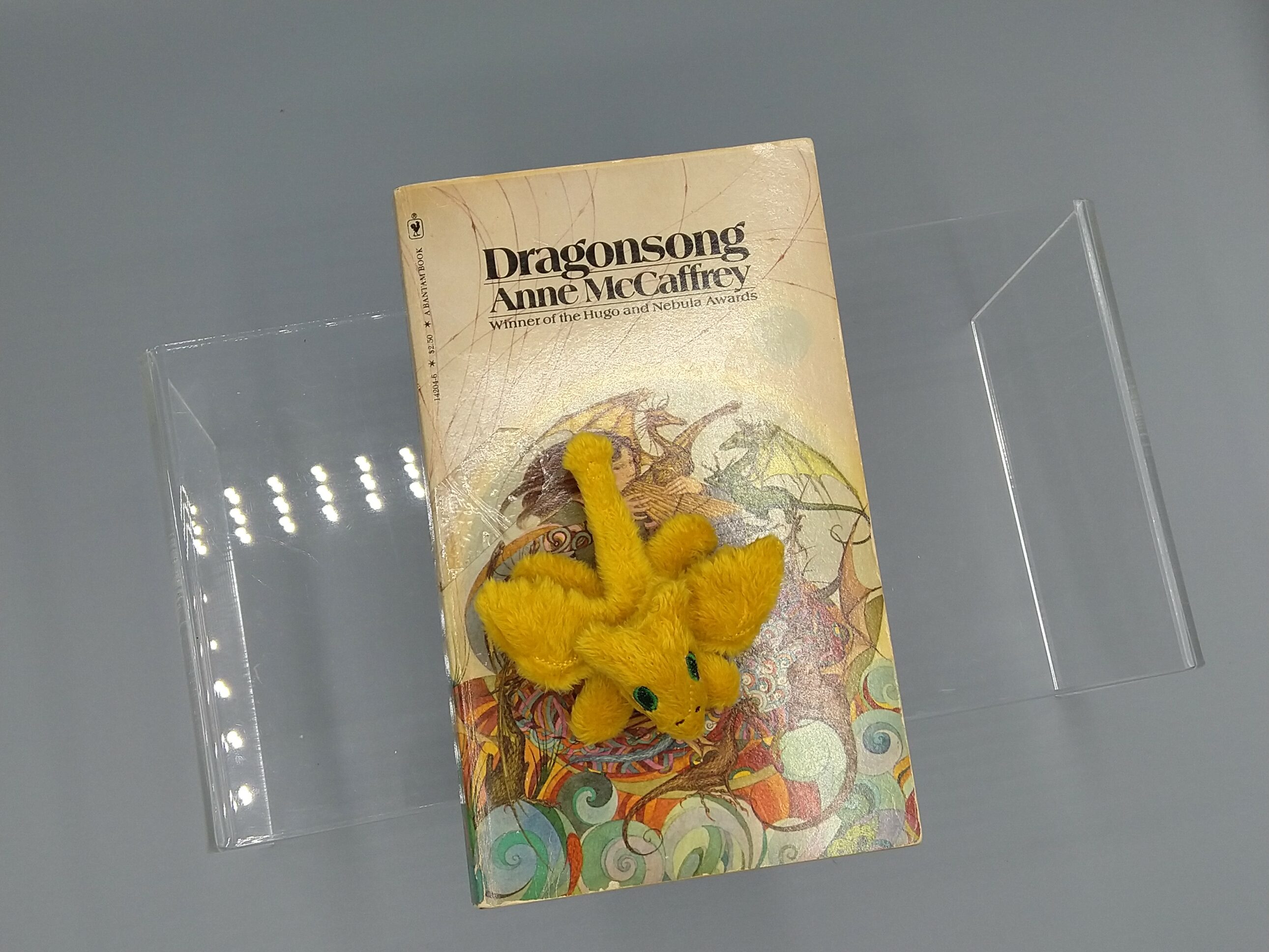 The plushie listings are still a slog so I don't expect to list the bejeweled beanie and standing dragons this week, but at least I'll have some better photography on the shop items. I might have to acquire some better-condition copies of my paperbacks – the wear is respectable, annoyingly-reflective tape less so.