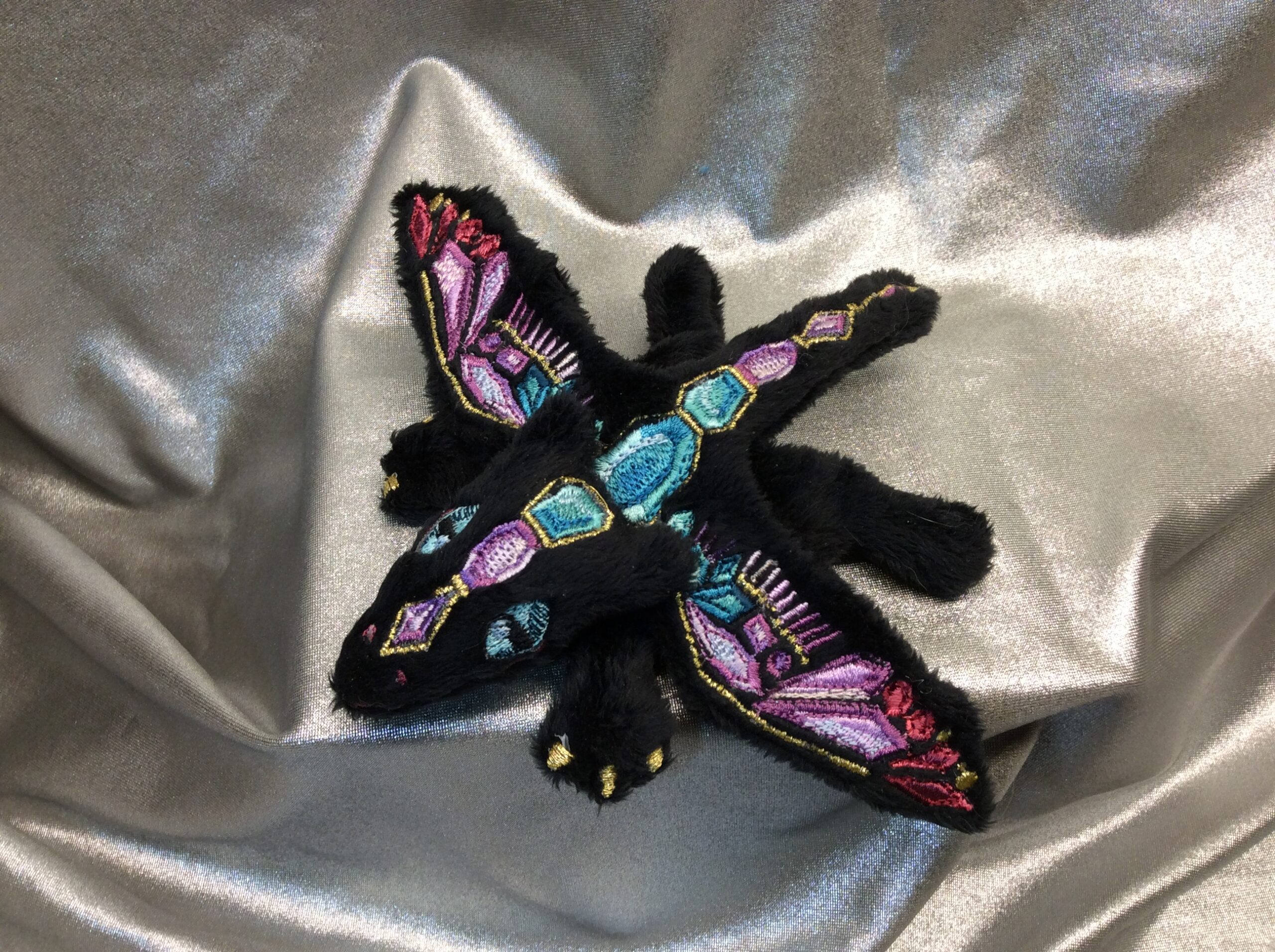 Fri, 01 May 2020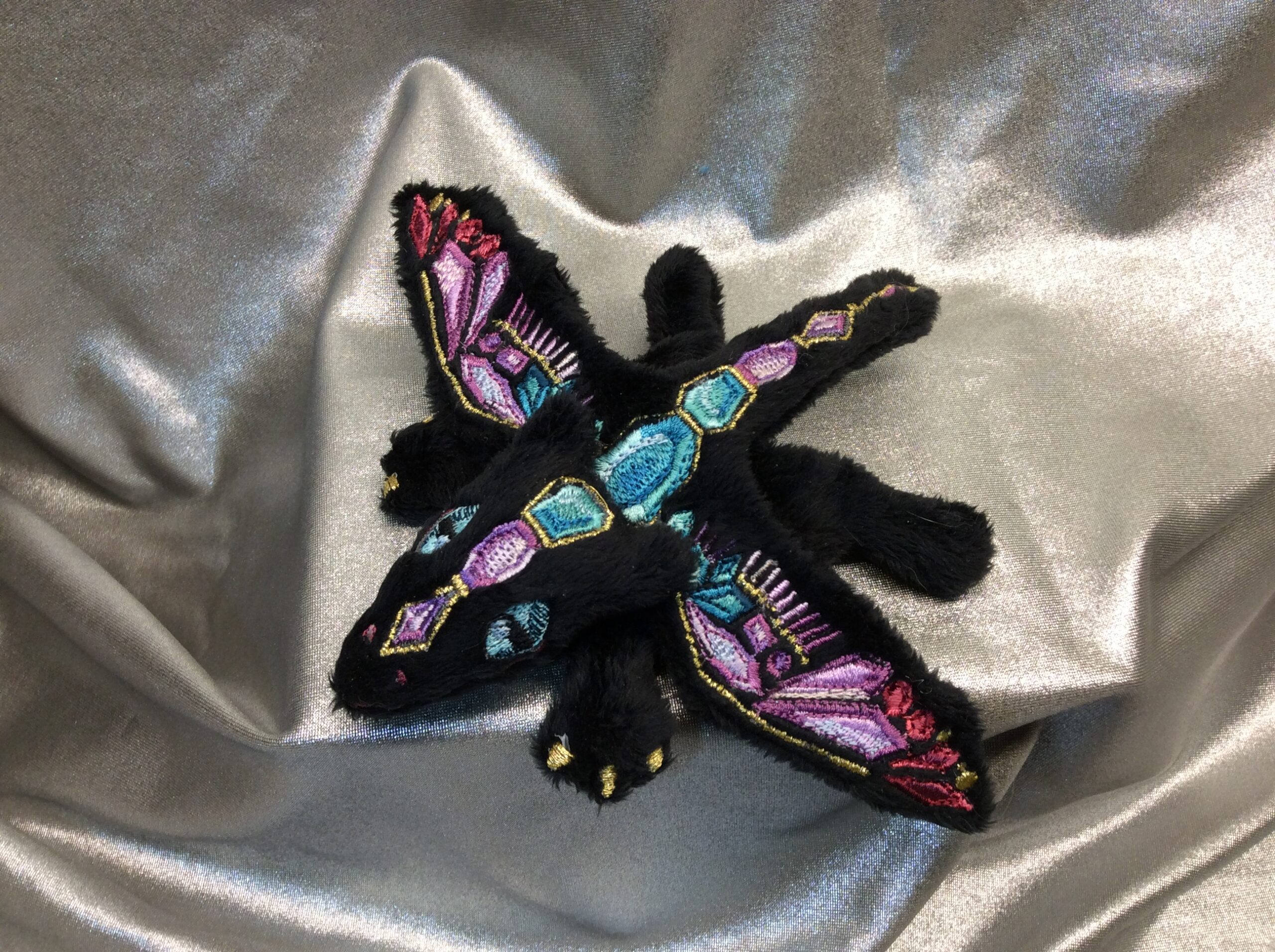 I hadn't planned on making new beanies apart from the demo ones needed for the design instructions. But then I saw the dragonfly design this is based on and, well, here we are. Used-to-was I'd skip right over a design with this many color changes (26 in the original design) but I have a weakness for gem and crystal designs.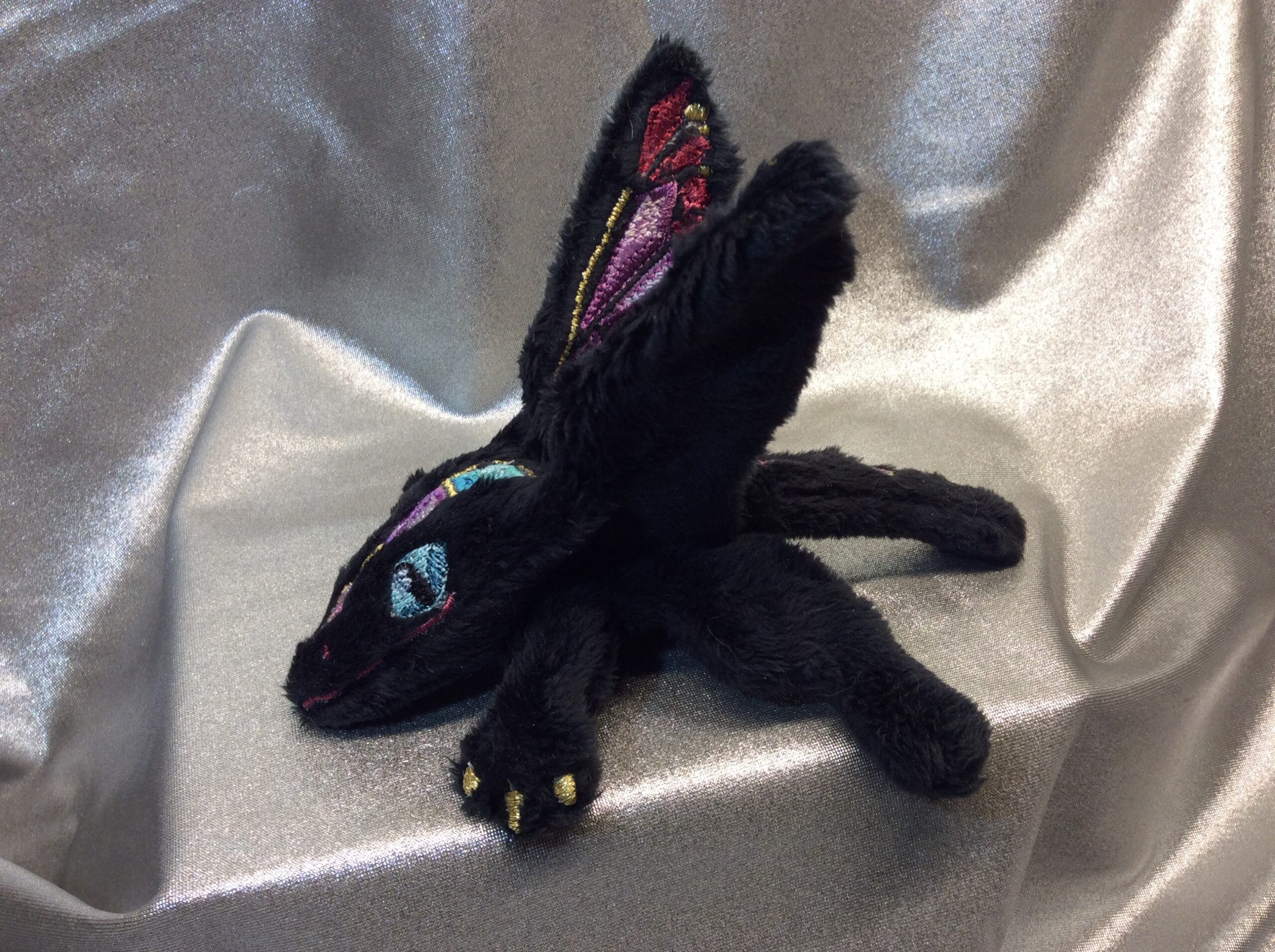 I removed the secondary wings, borrowed some of the tail jewels for the head, and made some changes in the wing shape to accommodate it. I also tried out some adjustments in the body shape, trying to get a little more floppiness in the legs. At this tiny size, the fabric itself tends to have enough body to make things stand out straight. Good for wings, less good for floppy legs.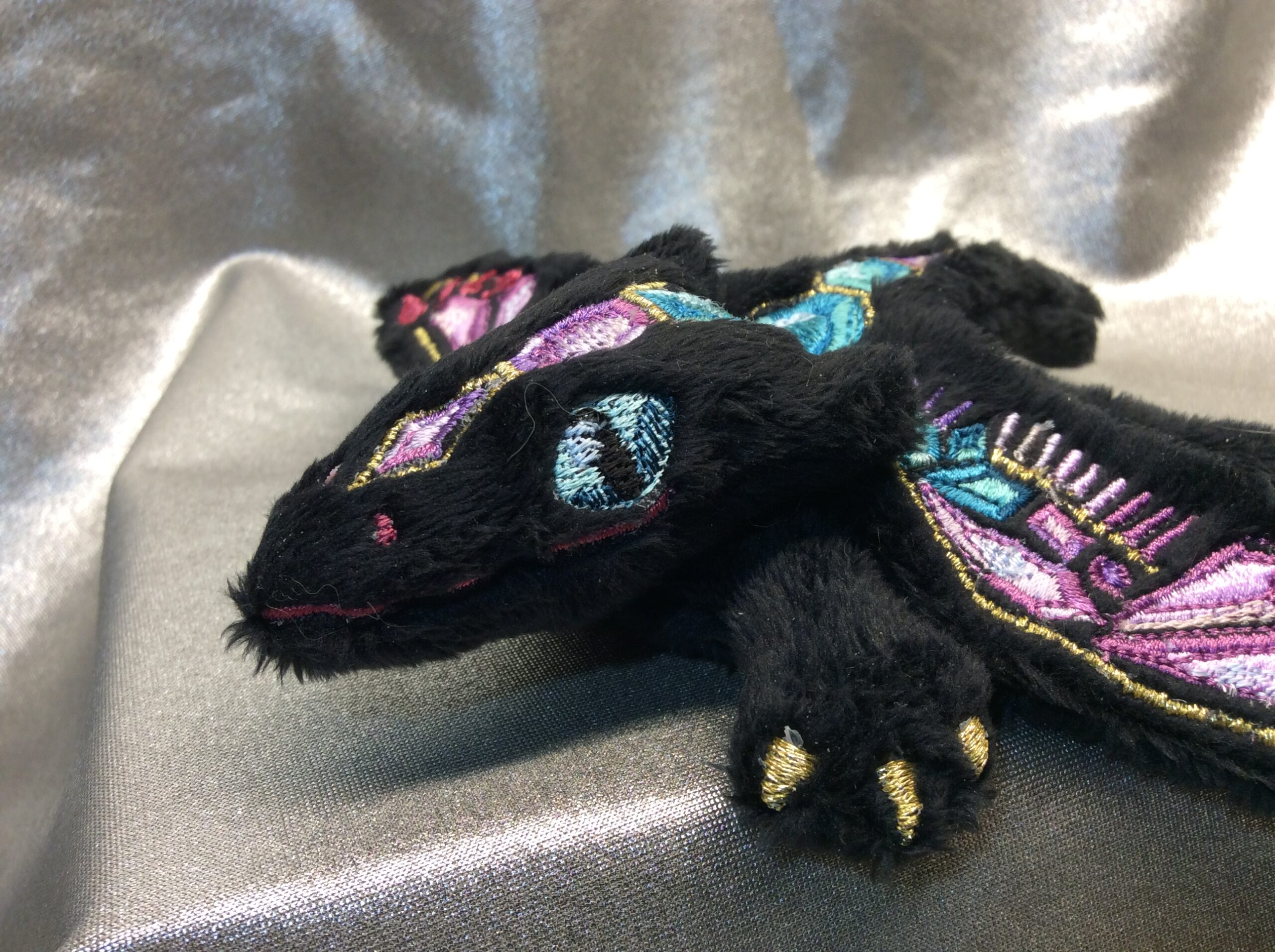 I also experimented with embroidered eyes, since I had so many shades of color going on already. I think I still like the appliqued eyes better at this size. And you may note some metallic thread there: between the thread nets that came with this set 📦, the metallic-thread needle, and slowing the machine down, it went very well. That thread is not quite the brilliant sparkle of the more-Mylar threads, but it's very glittery. (Weirdly, it doesn't include silver, so if you're buying off my link be aware of that, and also thanks!)
I was tempted to try some of the colored metallics in the gemstones, but (1) there is no real "main color" in them to replace, and (2) the overlay colors are too likely to shred the metallic thread. I decided not to push my luck.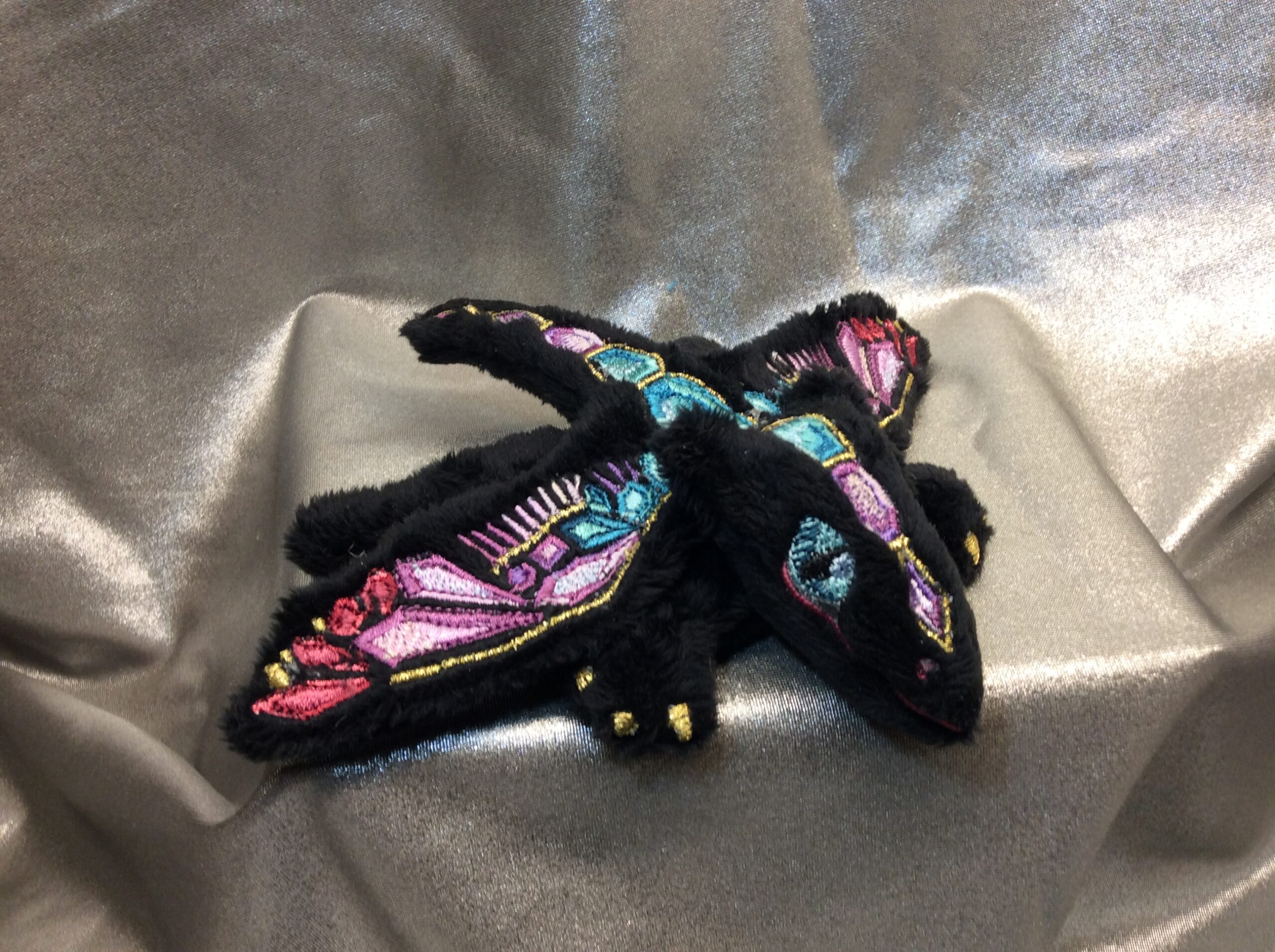 This one seems to be a tourmaline dragon, which happens to be the October birthstone. I am now torn between my original plan, which was only to make four of them to celebrate reopening the Etsy shop (oh hi buried lede!) and making them in twelve different colorways to cover every birthstone.