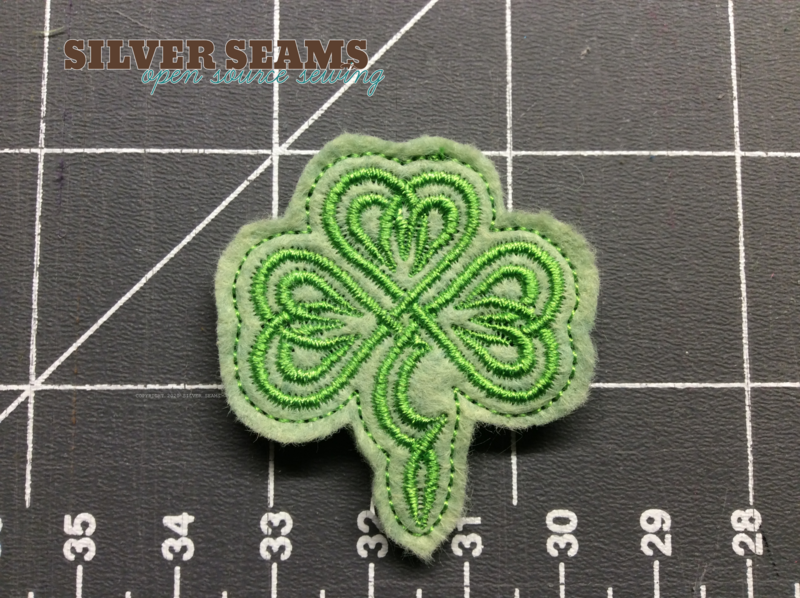 Tue, 03 Mar 2020
03 Mar update: I got a chance to stitch up a sample feltie. Let me know if you use it in something!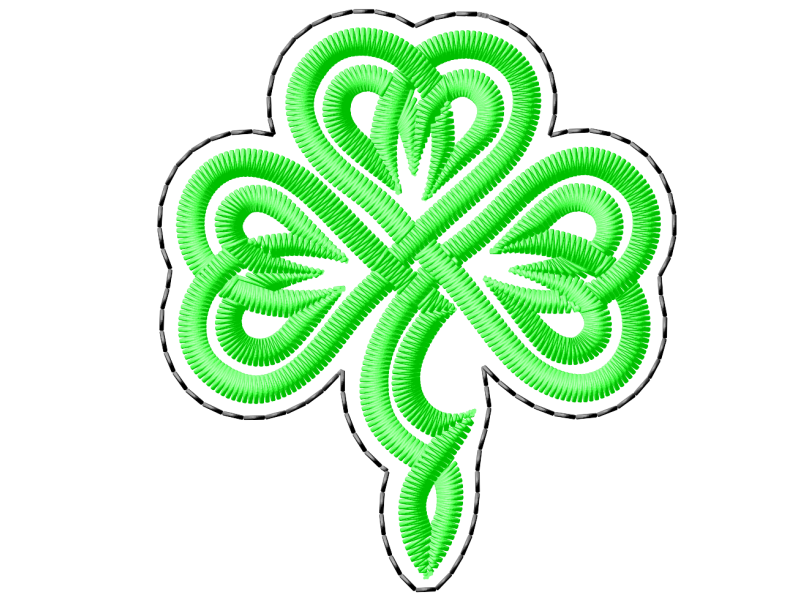 Do you feel adventurous? I haven't had a chance to stitch this out yet, but h Here's a little knotwork shamrock for St. Patrick's Day. It comes with an outline so you could make it a feltie as is, but it's really made to be added to something else. It's about as small as the satin stitch can reasonably go, but it could easily be sized up in Ink/Stitch if you need a larger version.
As with all my freebies, the ZIP file includes the SVG source code and all the embroidery formats Ink/Stitch currently supports.