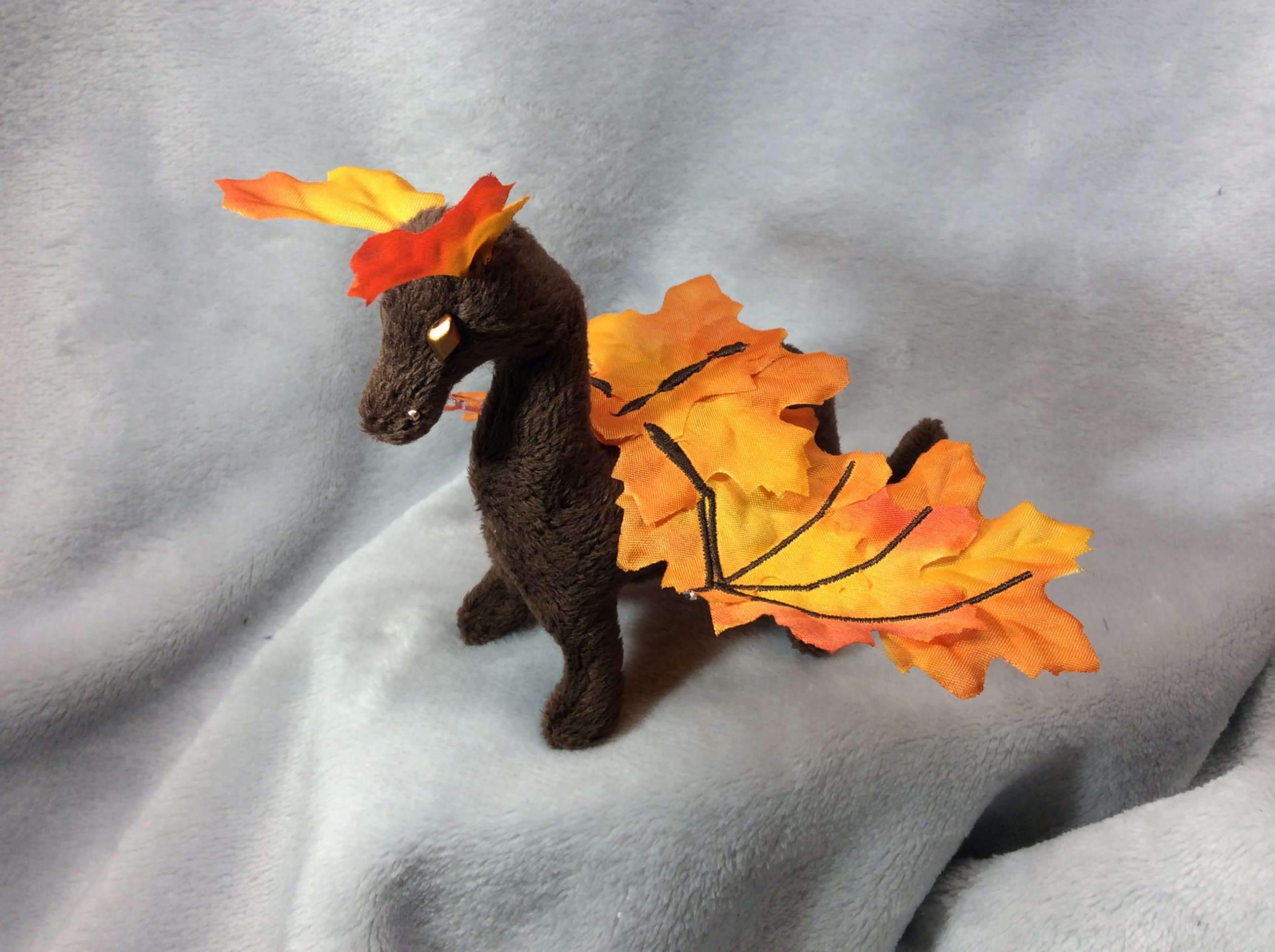 Sat, 16 Nov 2019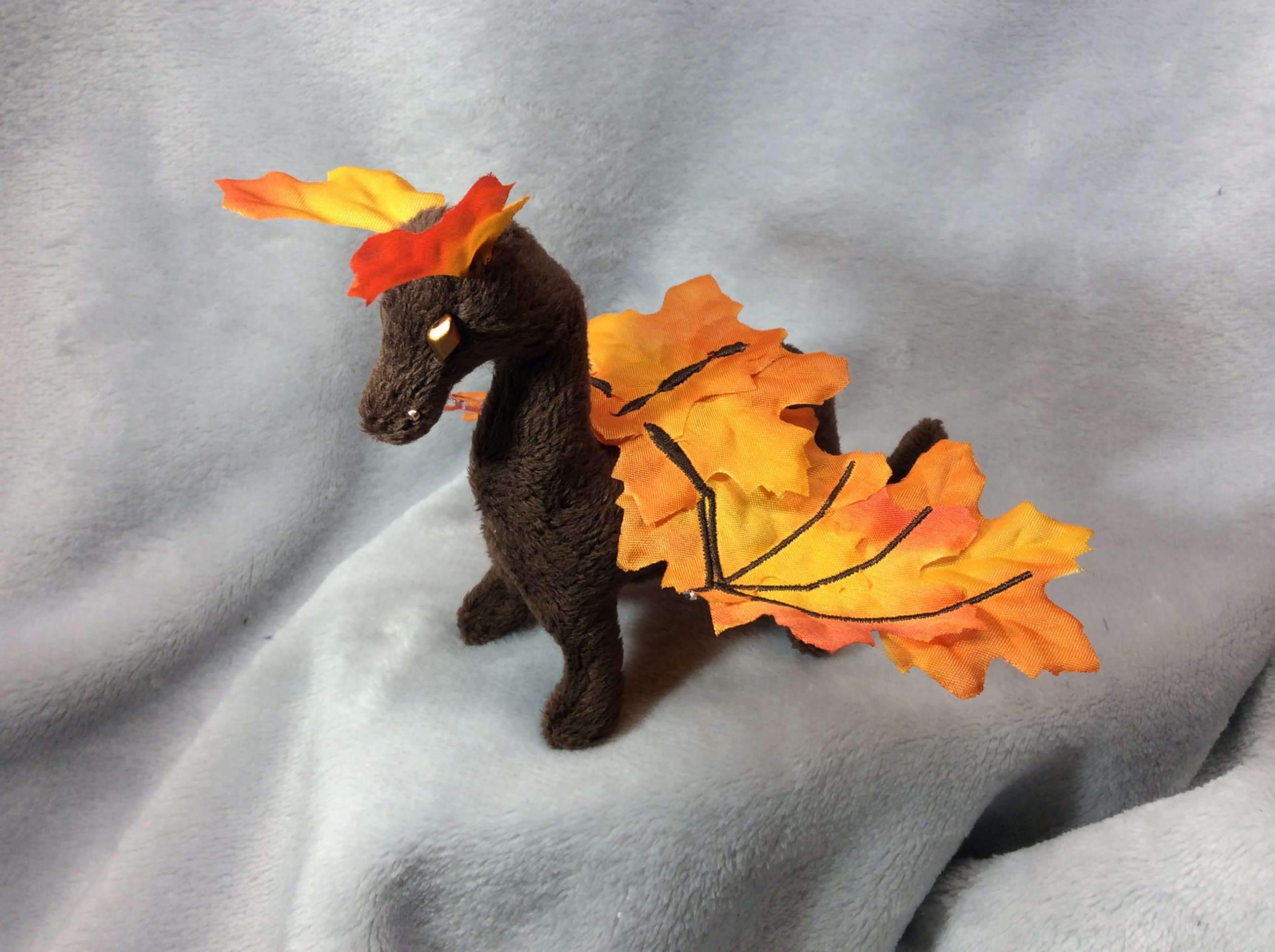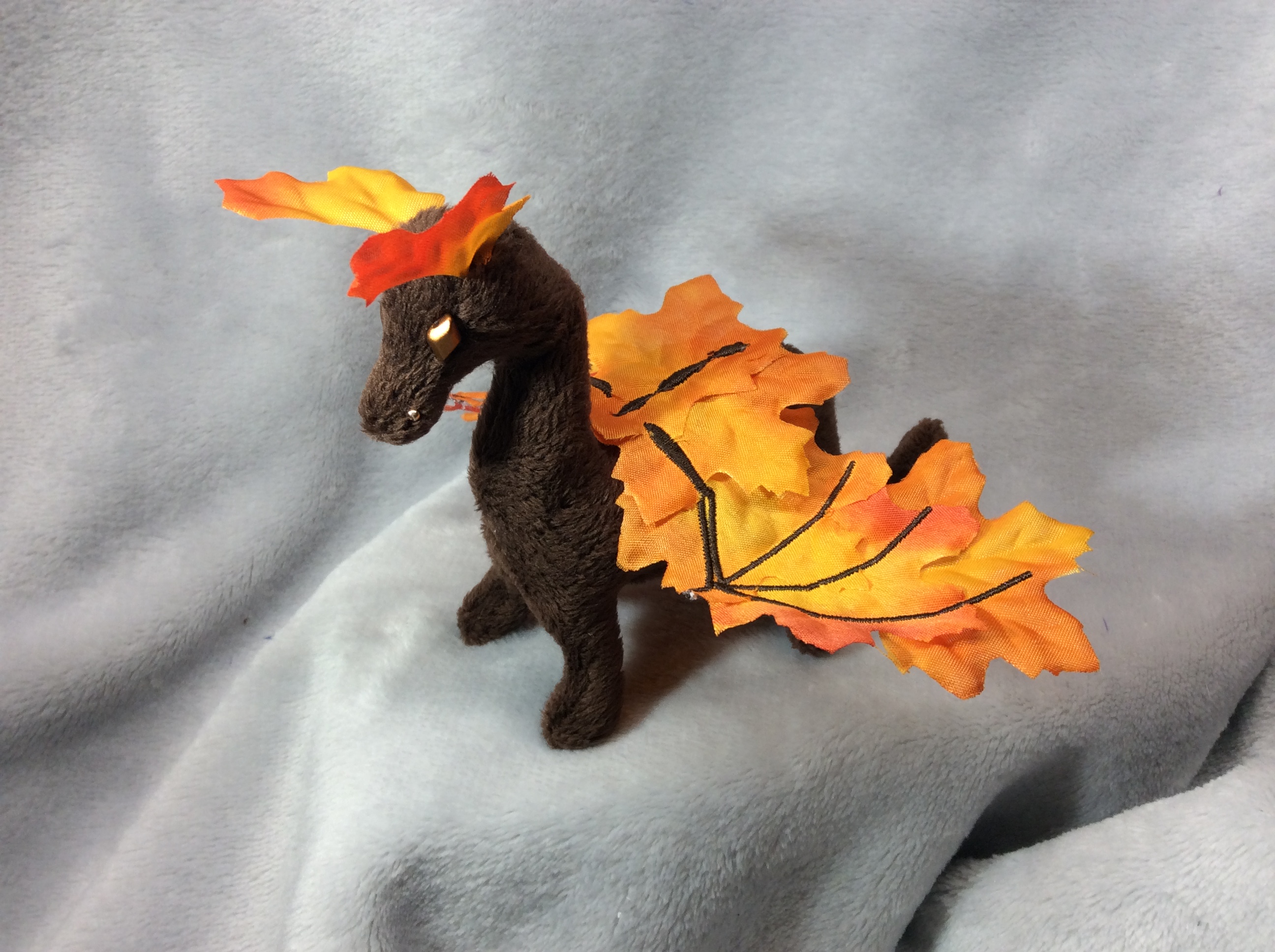 I know I made a couple snowflake dragons this week, and we did have some snow happening at the time, but it's still autumn daggonit.
A recurring theme for me has been "what happens if I put THIS in the embroidery machine?" and silk flowers/leaves has been on my list of things to try for quite awhile. This is just the usual embroidery for my tiny plush dragons, minus the subsequent "add another piece of minky rst, sew, and turn" bit.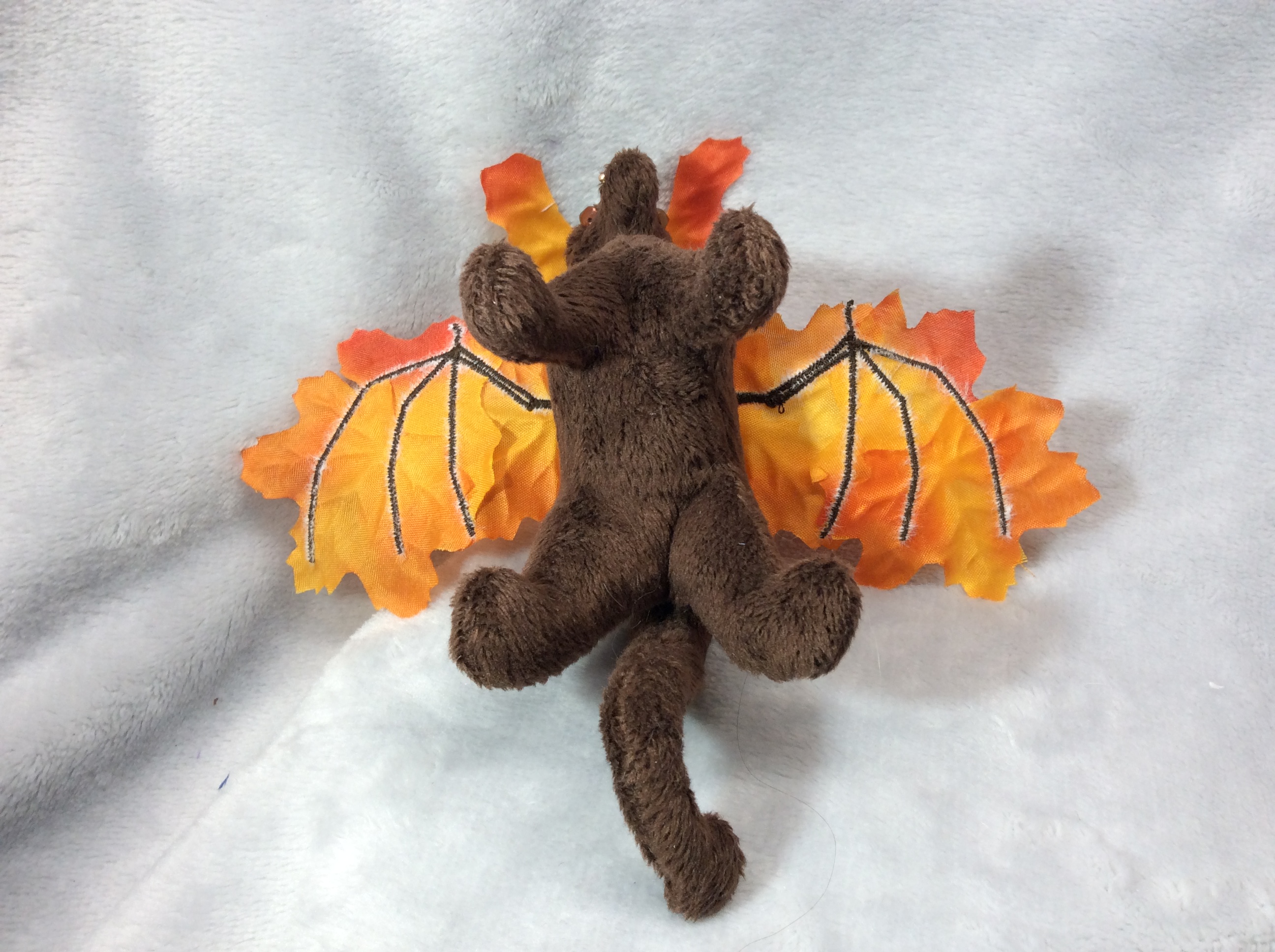 The real question here was whether the wings would support their own weight (answer: barely, I should have extended the "wing bones" to meet up with the spine), and whether the leaves would hold up to embroidery (answer: pick sturdy ones and, if necessary, space the stitches out so they don't cut the leaves apart). I used colored bobbin thread, and I should have busted out the black tearaway stabilizer 📦 but the undersides don't really show anyway.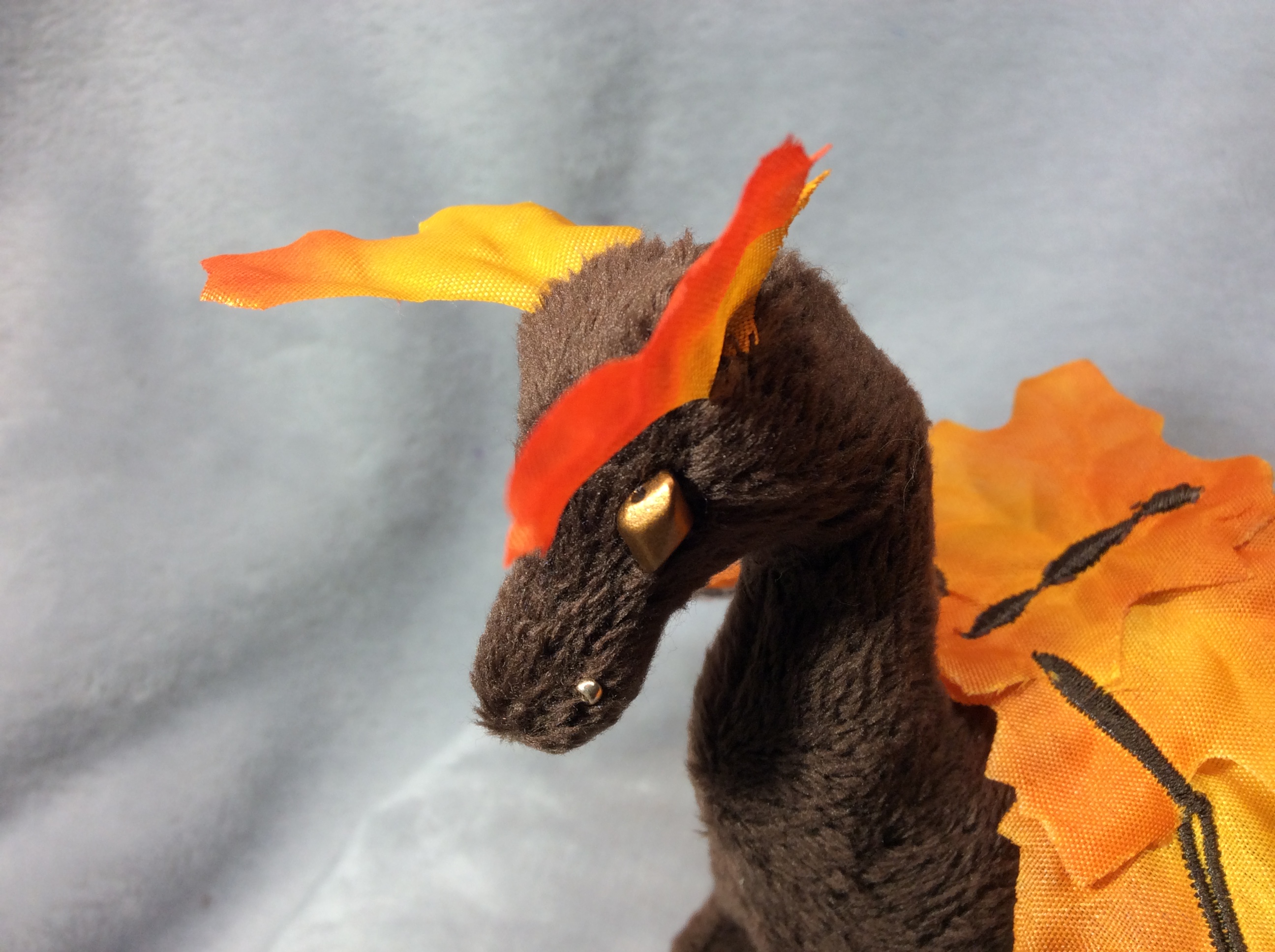 I'm still trying to decide if I should trim the leading edges of the wings.