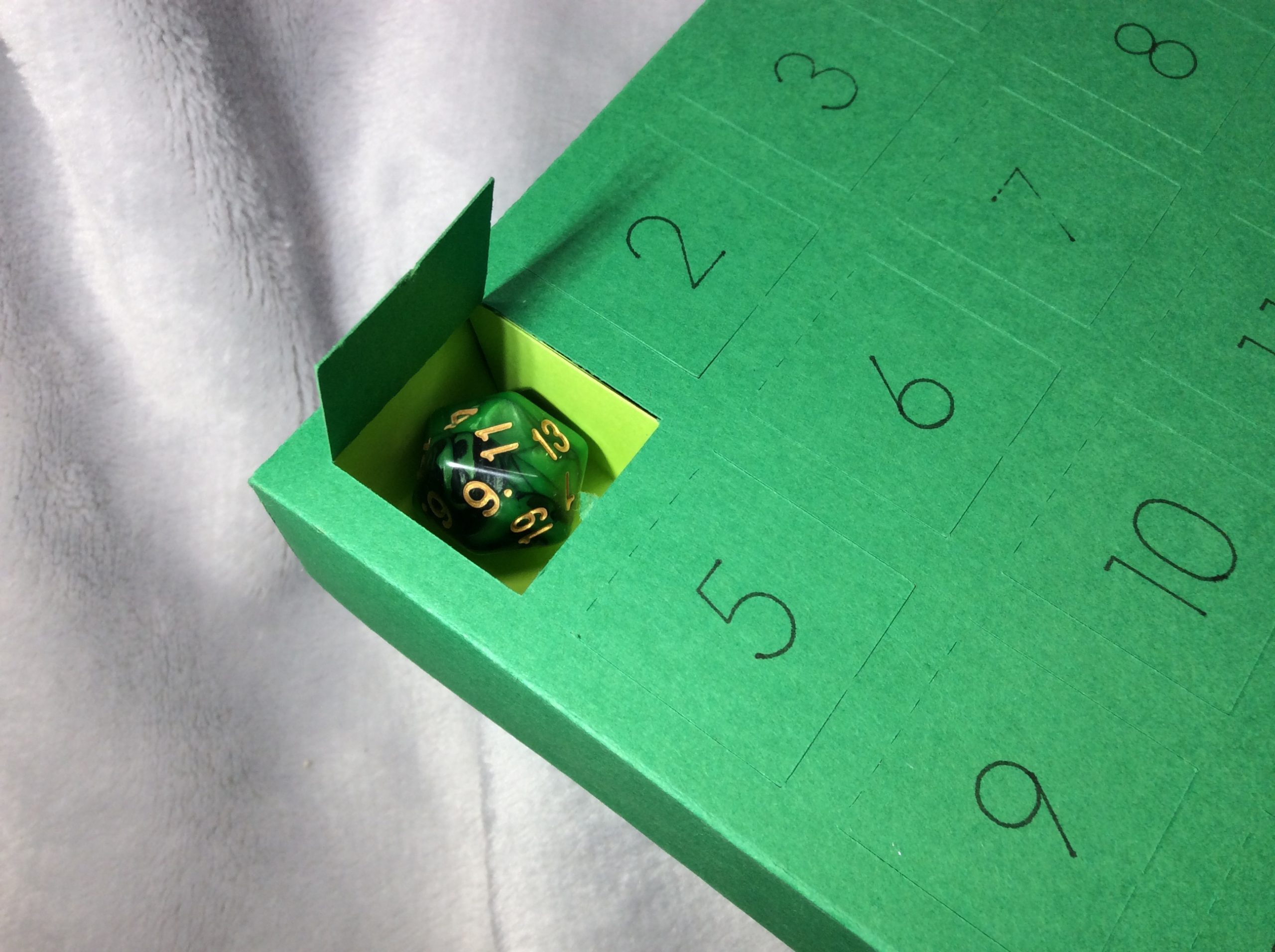 Fri, 22 Nov 2019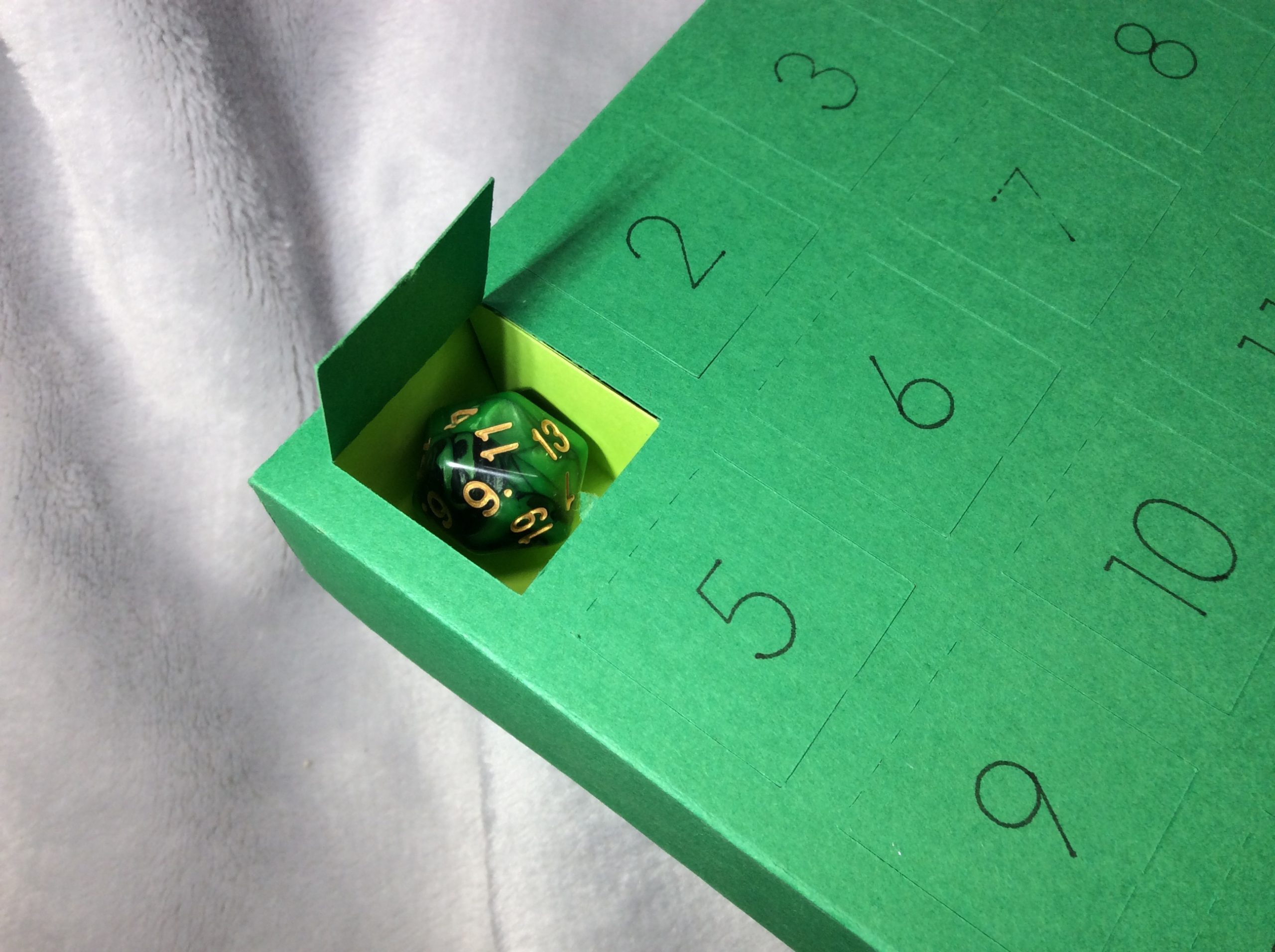 Curious about the contents of the Etsy listing? Scroll down past the spoiler for inside pictures of the green set.
It's been a little while since I've done any cutting-machine designs, but I needed an Advent calendar that fit nicely in a USPS flat-rate shipping box.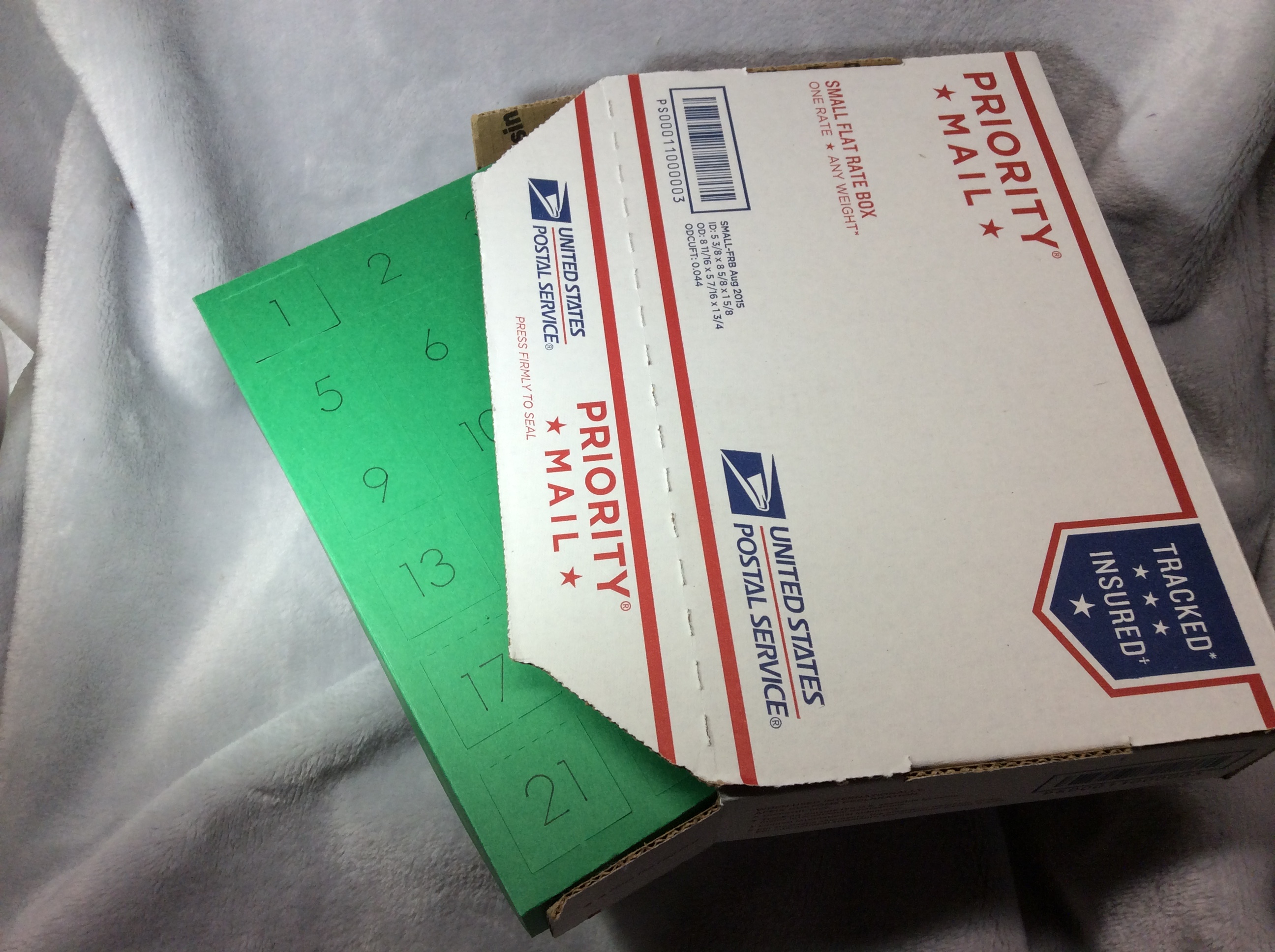 As with the embroidery machine, I use Inkscape to design these. Your Cricut or Silhouette software probably takes SVGs directly, but because I use Linux I just have a plugin in Inkscape directly. It runs Silhouette machines; there's probably an equivalent for Cricut.
There are files with and without scoring; if you're doing it manually,
Assembly is pretty easy. Each box takes six 8.5 x 11 sheets. Cut a lid and base, and fold the short ends inward on the score lines and glue the "hem" down over the flaps from the long ends. Then fold the long ends in and glue their "hems" down. Cut four sheets of pluses, and fold their arms in.
The number sheet is a single-line font if you want to use a pen in your machine to draw them rather than running the sheets through your printer and trying to align them.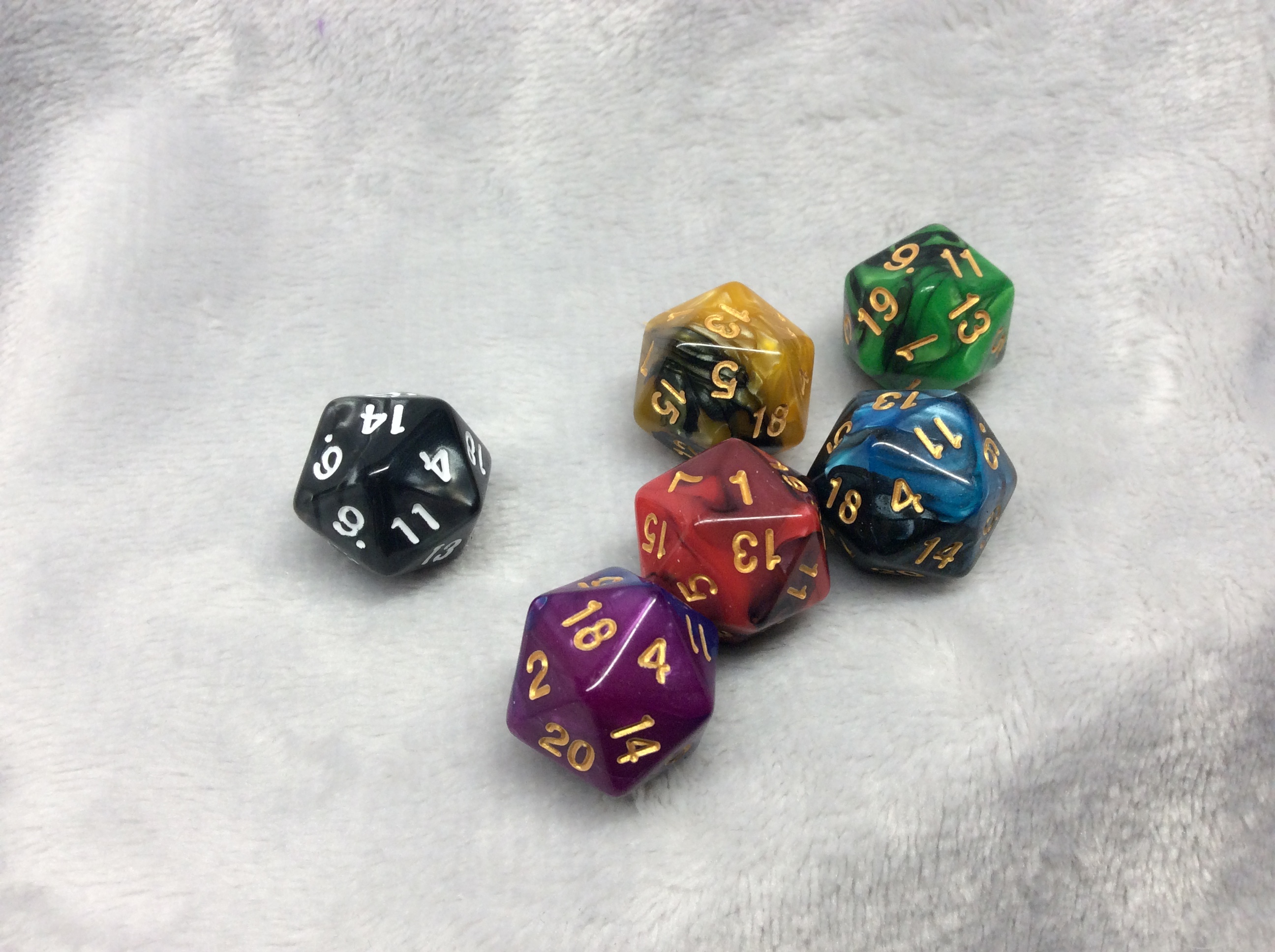 I bought a bunch of dice in different styles of six different colors, and some of the calendars have ended up in the Etsy shop.
Spoiler alert: if you want to buy one of my dice advent calendars without ruining the surprise, stop reading now!
The box consists of a lid, with doors that require just a little effort to open, over a box containing little plus-shaped cubbies. They float free in the box, meaning the days with larger dice can make a little extra space for themselves. If you're concerned about them changing compartments during shipping, just add a little tape around the outside of the seam.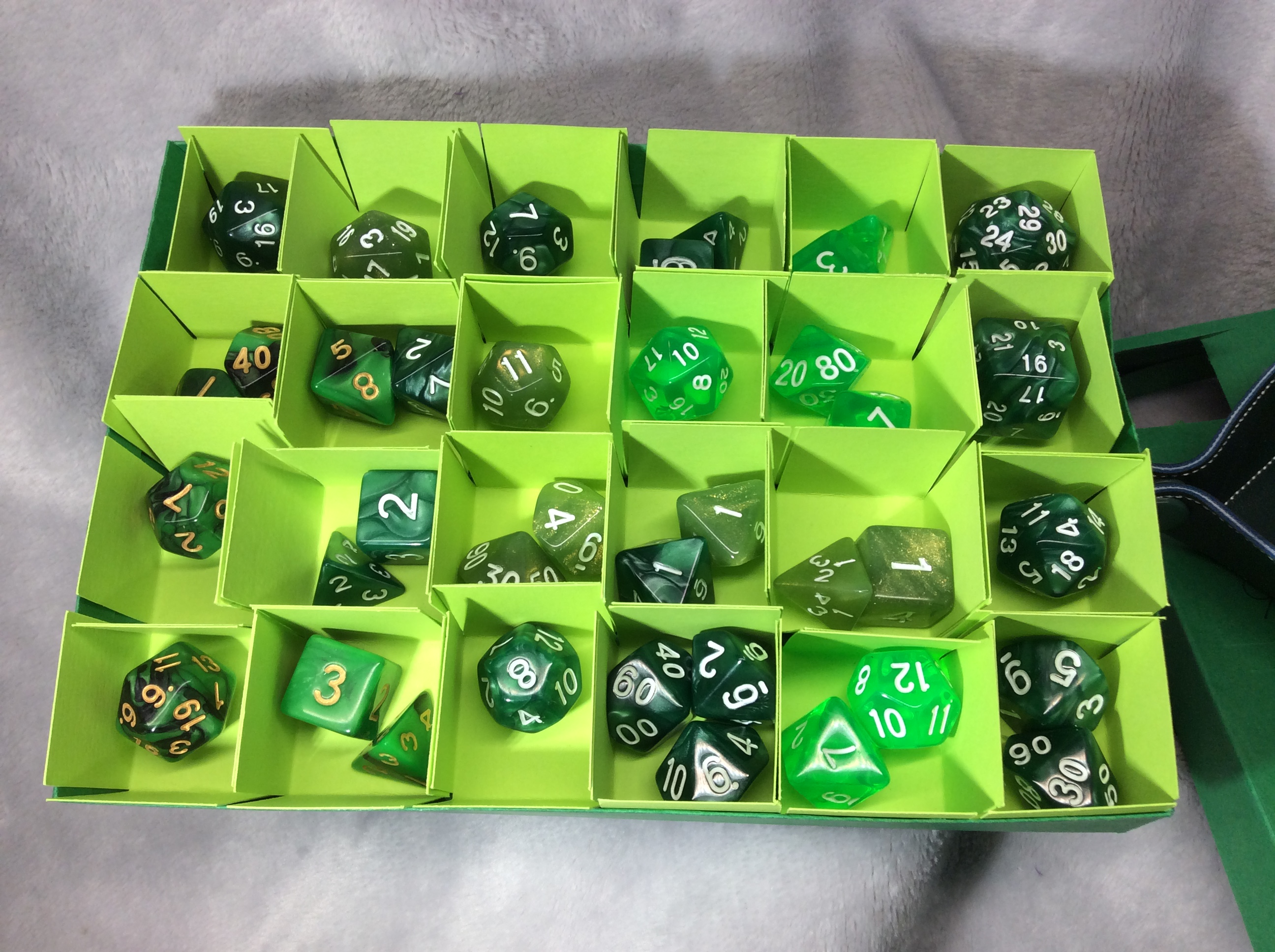 The box is conveniently the right size for an unsnapped valet tray, so I added a false bottom (just a second, slightly enlarged version of the original base) to the ones in the Etsy listing – to hold a bonus Christmas Day present.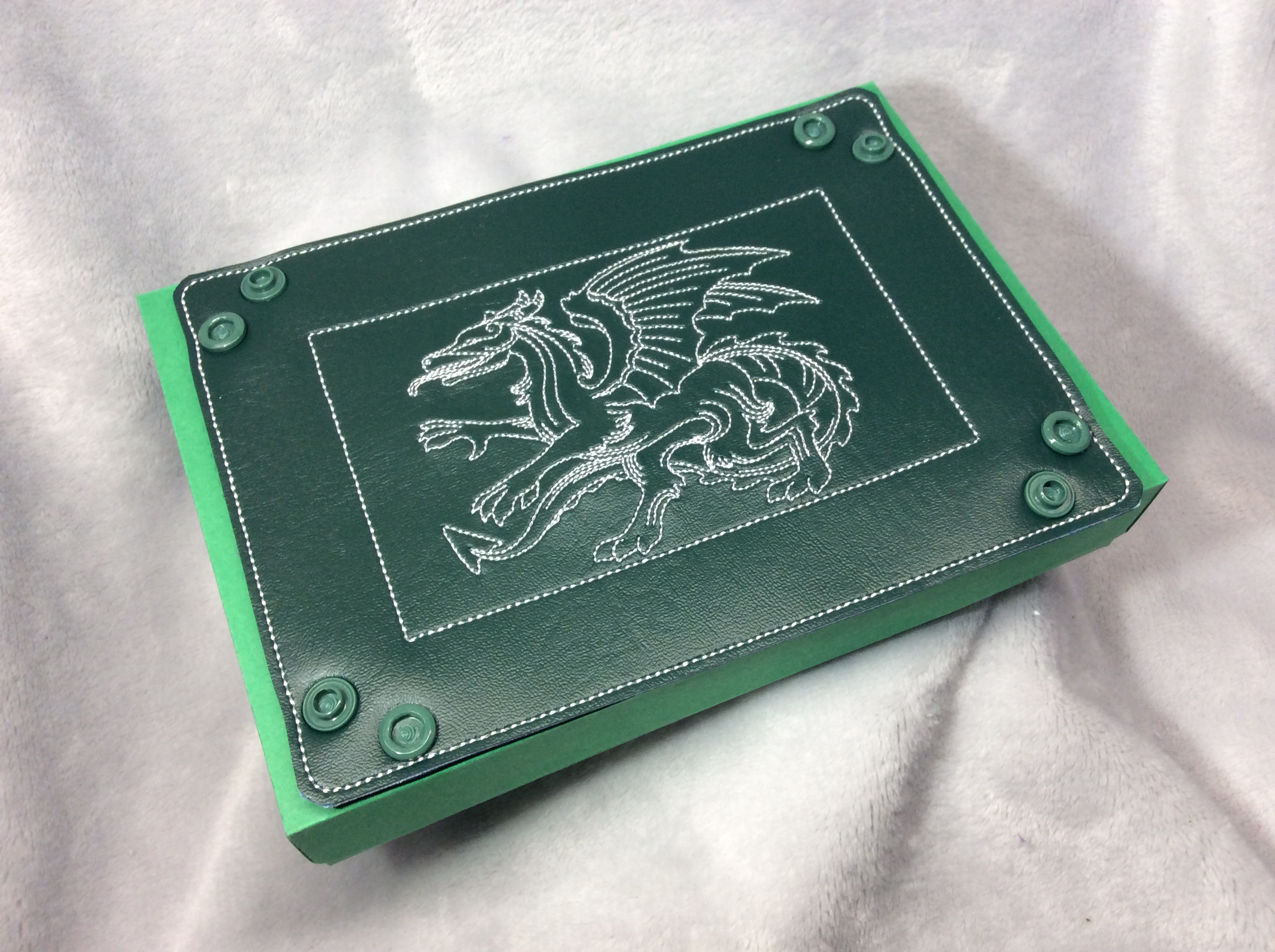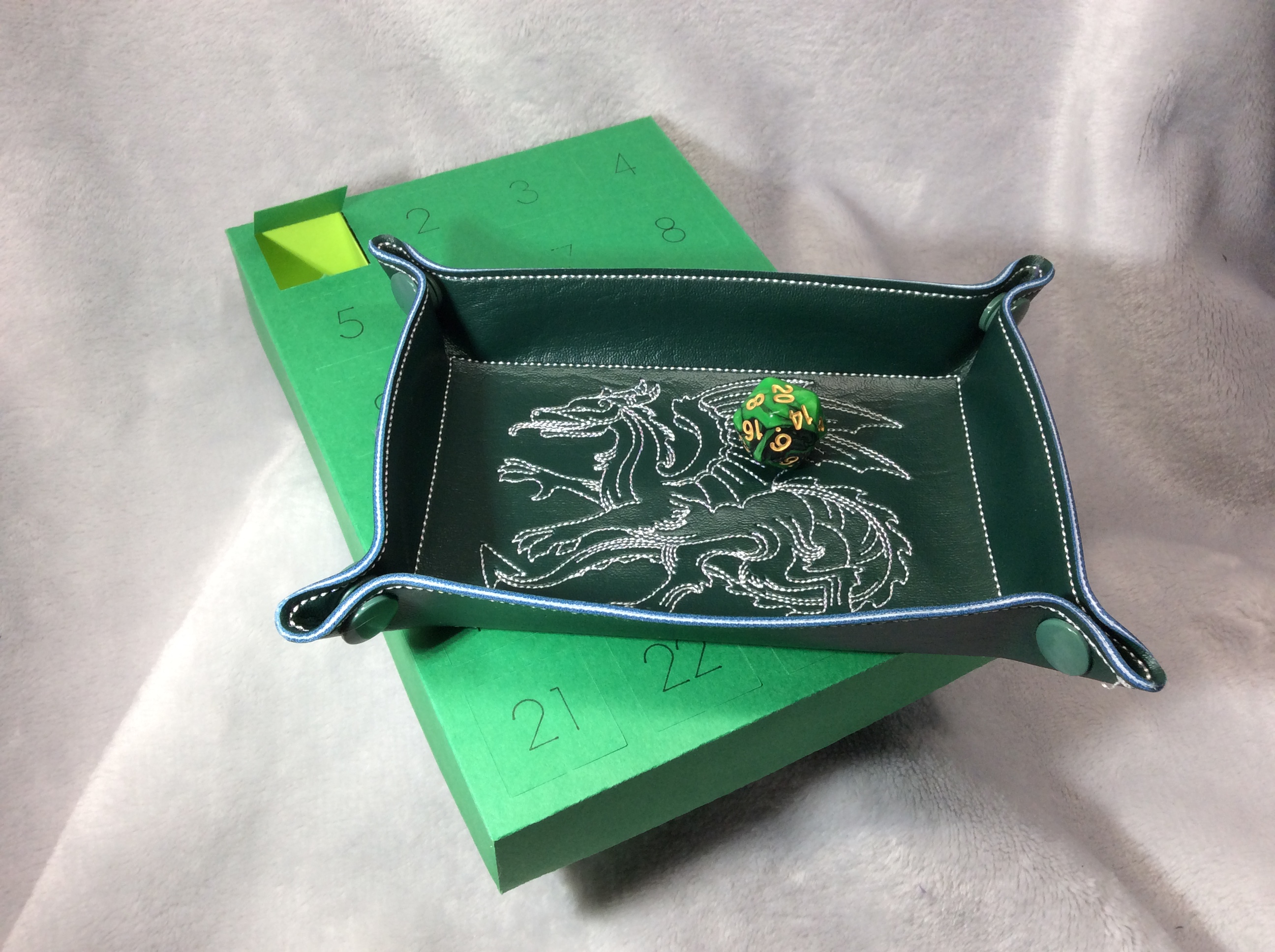 Each of the six colors will have a matching dice tray, but the dragon dangles (tucked into one of the day cubbies) will be the same for each set. They've got a dragon by Grégory Montigny from the Noun Project on them, converted into a simple stitch path like I did for the water bottle carriers.