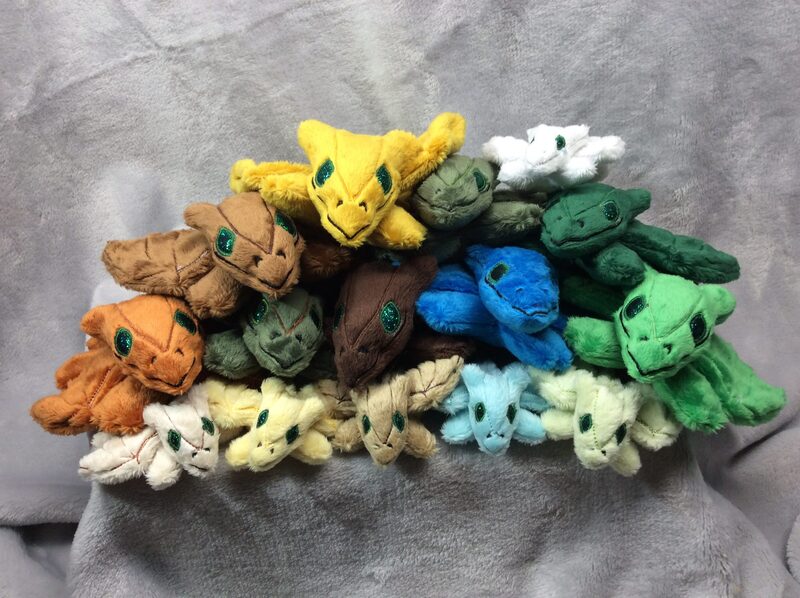 Fri, 19 Jul 2019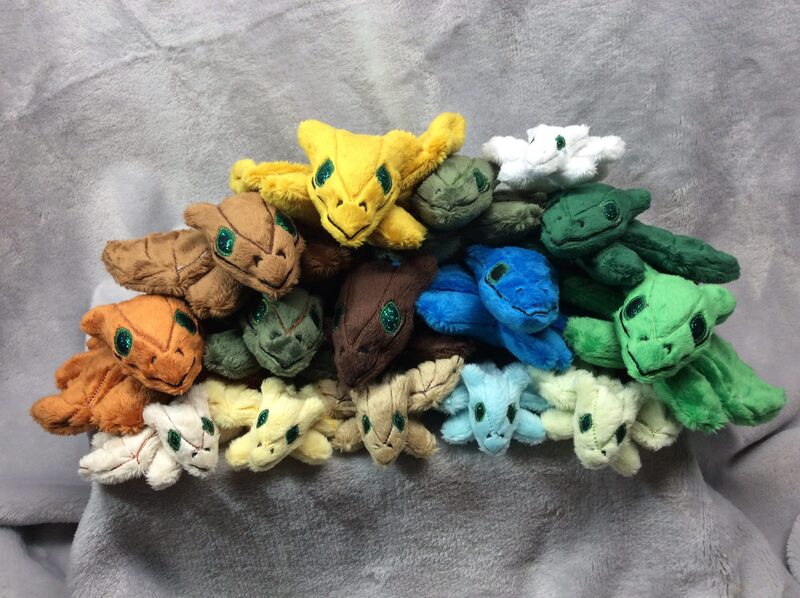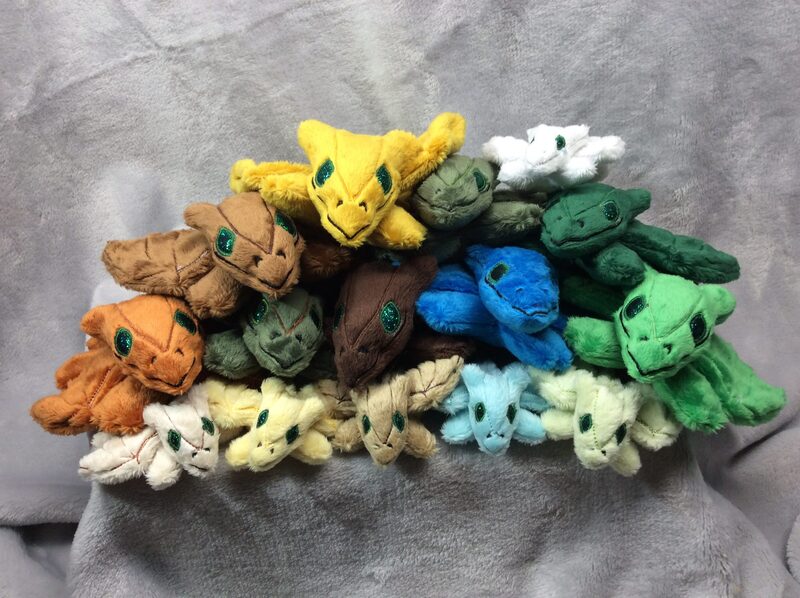 I'm not adding any new listings, but I'm adding a half-dozen new colors for a total of fifteen. Or seventeen, if you count the original "bronze" and blues, which I could always make again (though that bronze is pretty close to the new brown, and is in less-fluffy and now discontinued JoAnn minky).
Now that Etsy allows specific pictures to be matched with variations, I'm going to put the four new hatchling colors in with the mint-green ones (the white dragon gets to keep his own listing), and there's a new "mocha" brown and new "mallard" green in the 6″ listings.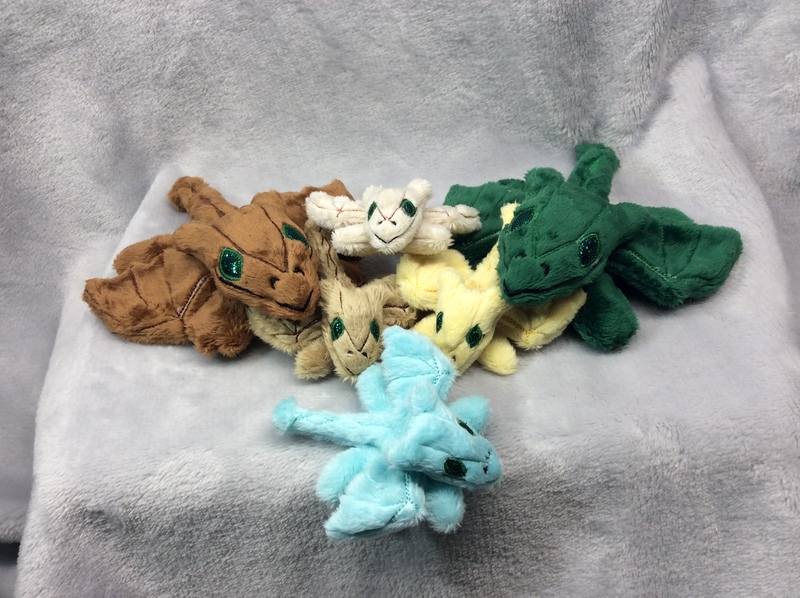 Aside from finishing up the rest of these batches, that pretty much catches me up for awhile on beanie dragons, and the art dragons sell more slowly so those *should* be caught up for a little while. I'm going to make a few hybrid dragons and see if I can't streamline the process of making minky standing dragons enough to make them profitable. I'm thinking something like this test dragon I made, but with wings like the beanies.