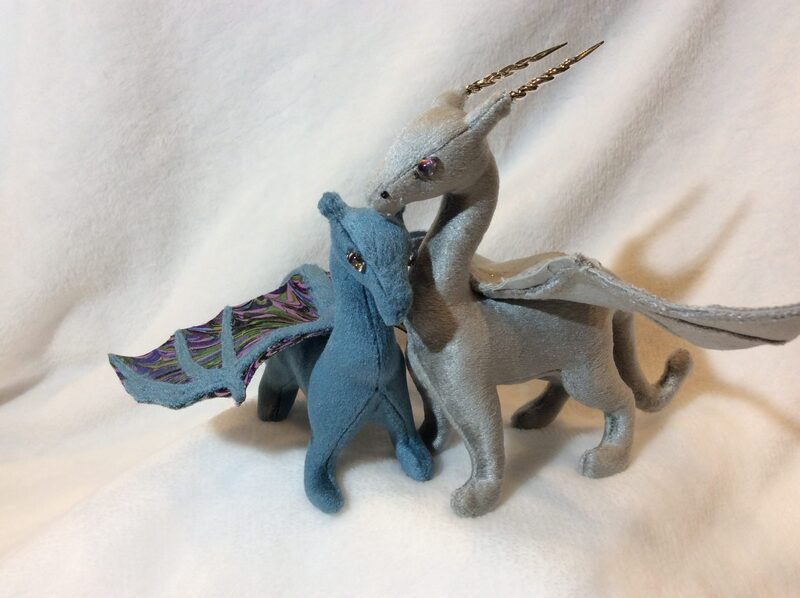 Mon, 08 Jul 2019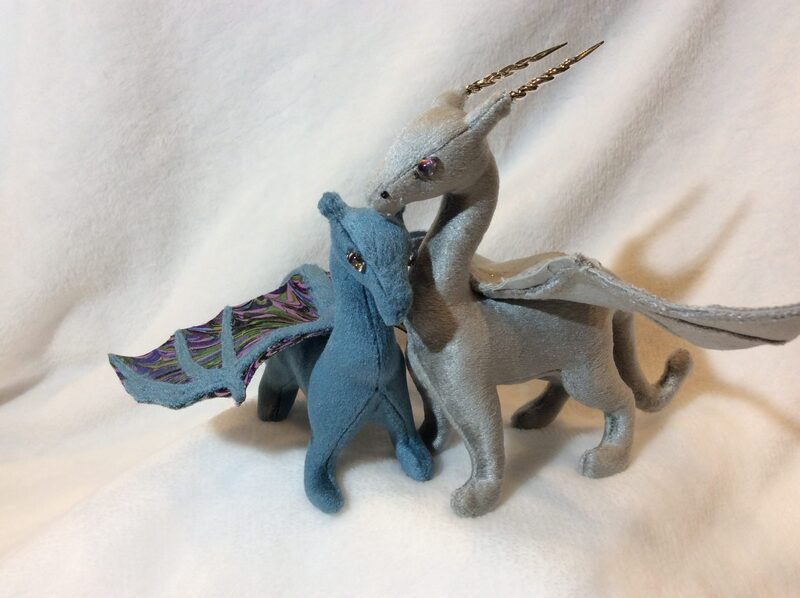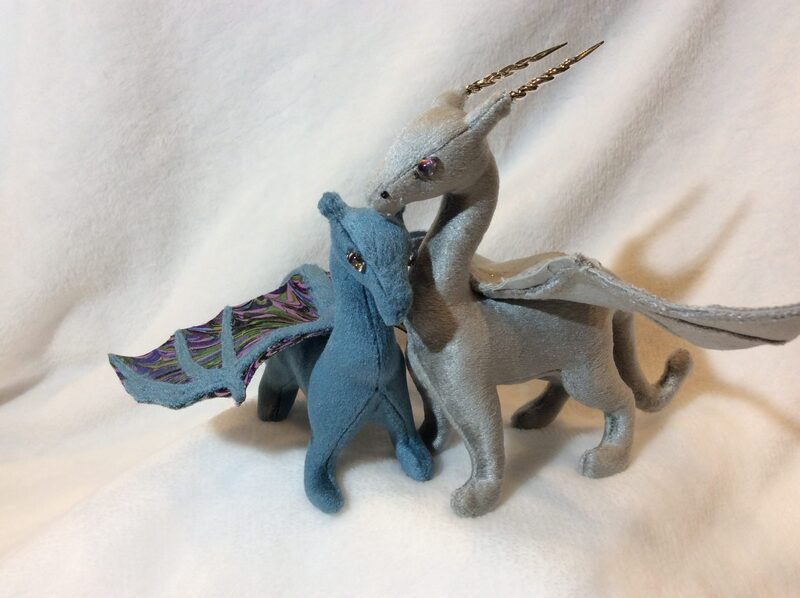 I've finally got another couple of art-doll dragons ready for the shop. Tomorrow is forecast to be nice and sunny so I'll wait until then to do a proper photo shoot.
The blue dragon is one I'd completely forgotten about. I sewed it right after the Gold Sparkle Dragon but its little headknobs just would not turn, so I tossed it in the rework bin thinking I'd have to come up with separately-sewn horns to put on it. It fell out when I tossed another failure in there, and I tried a Dritz Quick-Turn rod on it and they popped right out. It's the last of the smaller size dragons.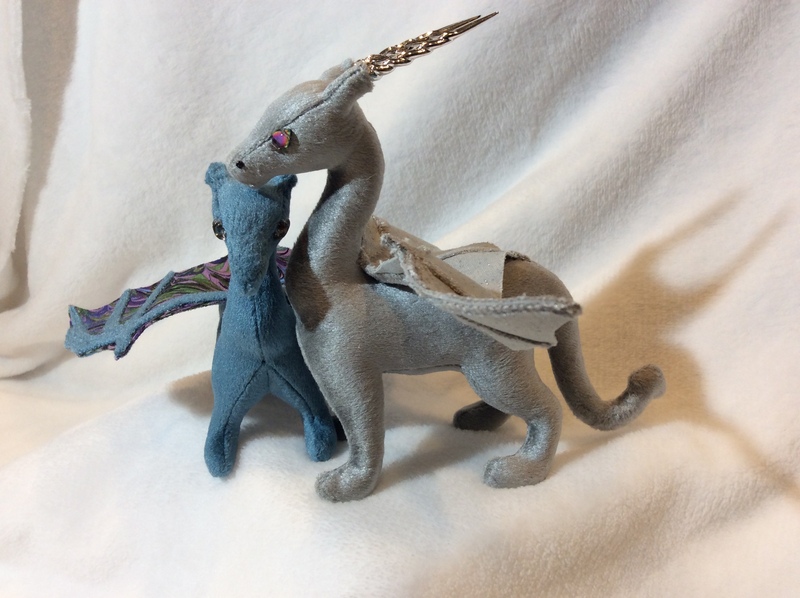 The Silver Sparkle is the first with (partially) wired wings, and the last sewn-and-turned dragon. The tall skinny legs are just way too hard on my wrists, but that's as large as I can get on the 5×7 hoop without multiple hoopings. Which, of course, I'll do soon.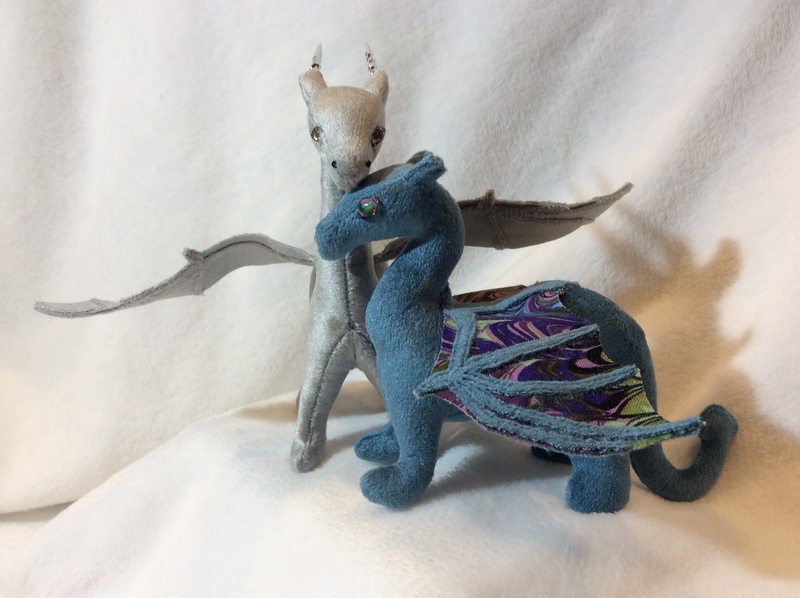 Watch the sidebar for these to be listed, along with some new colors of beanie dragons.