Mon, 15 Jul 2019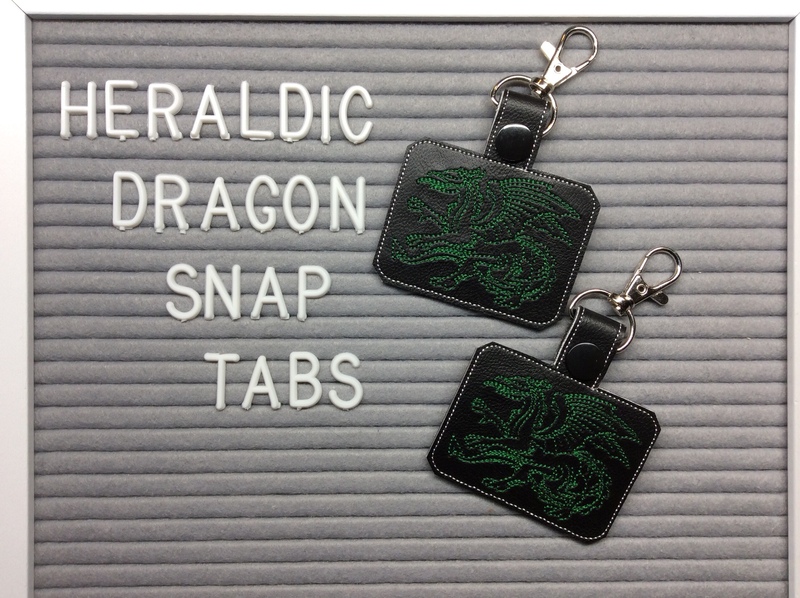 Aldi has $5 letter boards this week so I finally joined the trend and got one. I will not use it for every blog title, I promise.
These dragons aren't going in the Embroidery Patterns for a change. The dragon is from an Urban Threads design – I imported it into Inkscape, borrowed just the top outline path, rescaled it and let Ink/Stitch choose its own stitch points on the path. You can't rescale everything that way but it worked fine for this. It didn't stitch the same points coming and going (it's a continuous-line design) like it did in the original design, but it's a slightly sketch-style design anyway.
These will go in the freebie box because they're too dark. Next time I make a run of them I'll use a brighter thread (or stitch it on white vinyl) and put them in the shop. The third one went in another dragon order. Little Blue Marble sold, and the Silver Shield Dragon took its place.