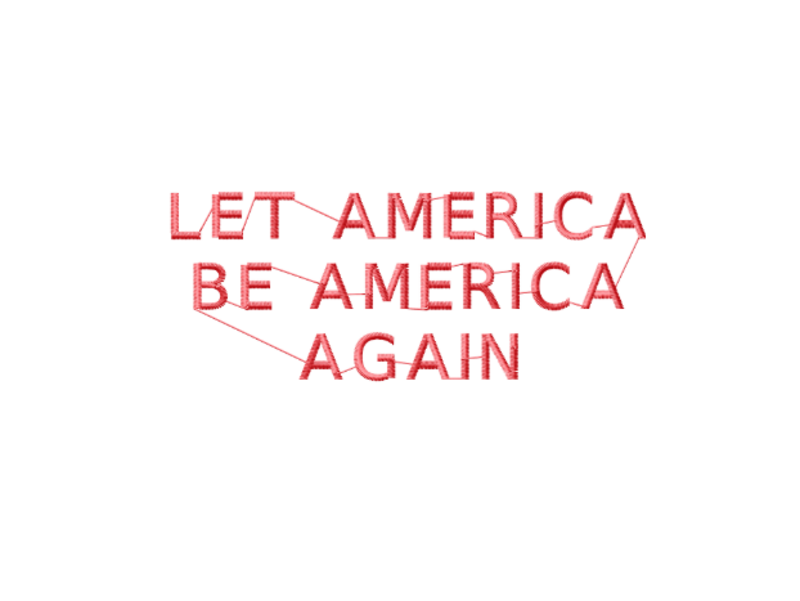 Thu, 04 Jul 2019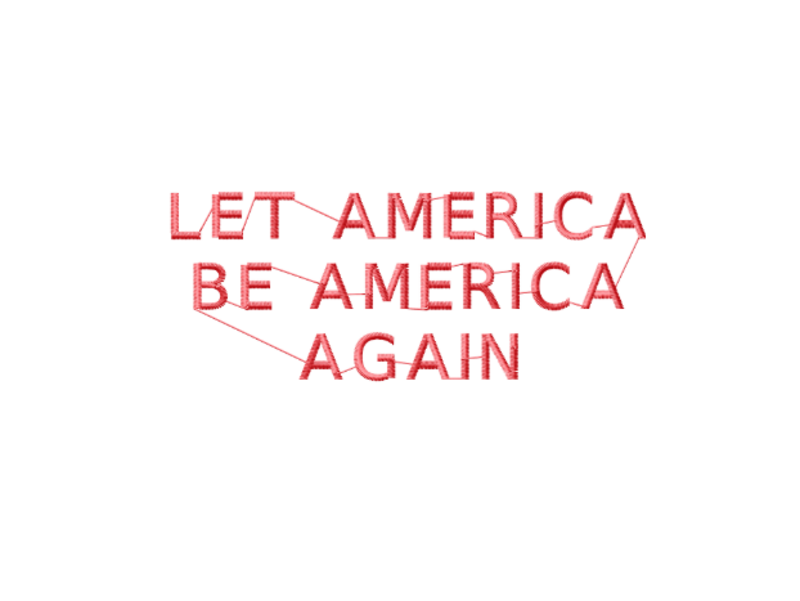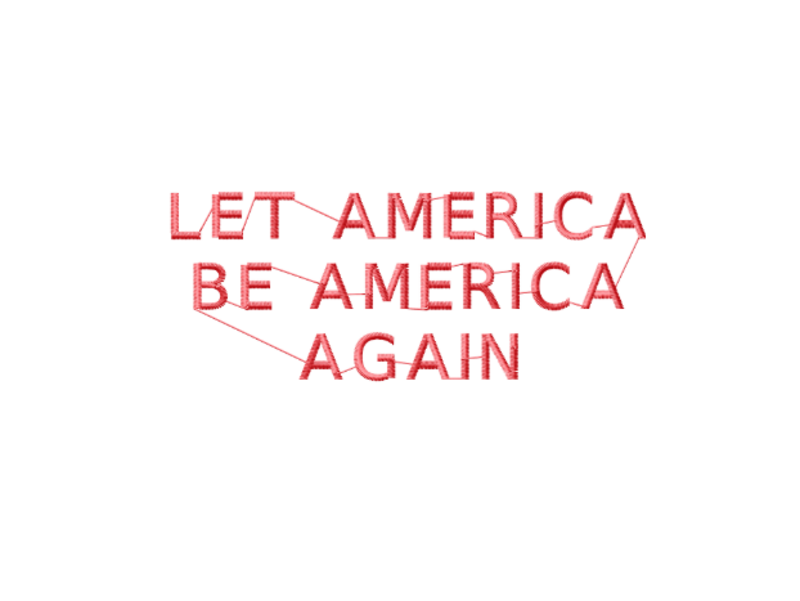 This isn't much of an embroidery design; it's just Ink/Stitch's built-in font. But if I wore ball caps* and had a hat hoop, this is what I'd wear. Not in red** but maybe teal or purple. The file includes a 4×4 size for hats, and a 5×7 size for totes or whatever, in case you still haven't tried Ink/Stitch out yourself.
*I wear sun hats; I was born a redhead and while my hair has darkened, my skin has not.
**For the obvious reason, but also because again, redhead coloring.