Wed, 24 Jul 2019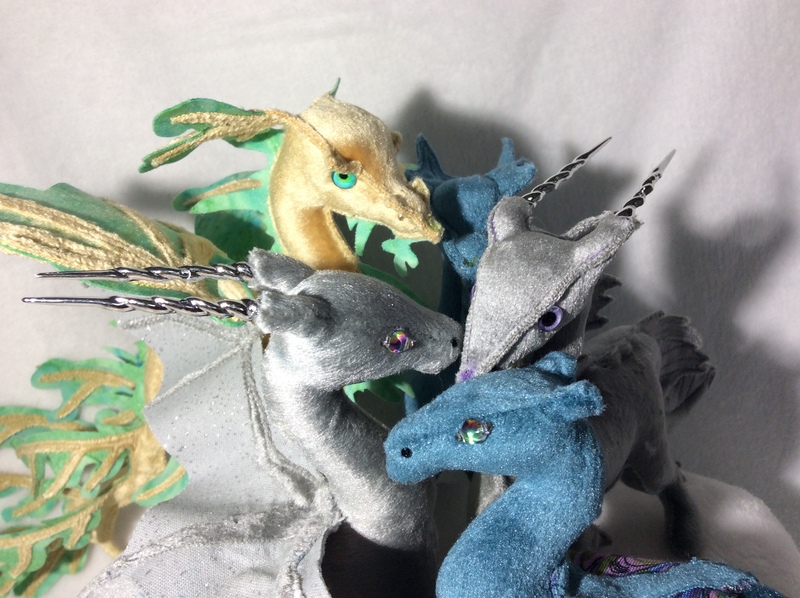 I added a page cataloging the one-of-a-kinds so you can see the evolution of them, and also see what's getting listed next in the shop. The silver sparkle and silver shield dragon are currently listed; sparkle's been there long enough that I put her on sale. The prices have been inching up, and I suspect I might have found (and slightly exceeded) their proper level.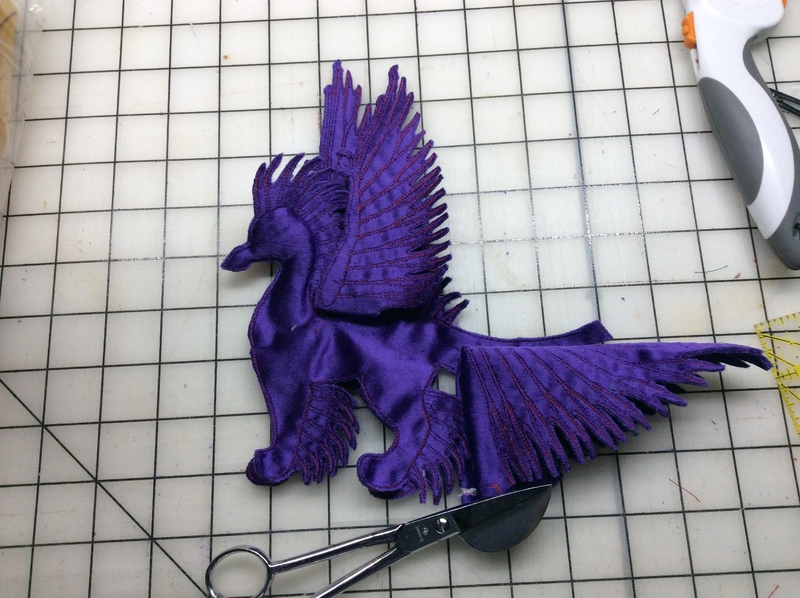 Next in line, but not yet on its own page because it's still in-progress, is this extremely purple dragon. I've been working on it in between other projects so as not to overdo. I realized partway through trimming All. Those. Spines that the duckbills really needed sharpening, and that actually the Fiskars snips 📦 were a much better choice other than having to be more careful about the points snagging. (Amazon calls those garden snips, and will only let me link to the non-stick version, but mine are an older non-non-stick version and I'm pretty sure fabric stores carry them too.)
I used to hate those, and in fact gave my pair away to someone in the Wichita bear-making guild who had more serious RSI than I have. I inherited the current ones from Mom, gave them a try, and I like them fine – possibly because I'm not trying to use them on mohair. I still hate the little slider clip, which doesn't keep the tips closed and randomly lets them pop completely open, but this is an older model and maybe the newer ones are better.
The other projects have included a trial run of hybrid dragon mass-production, which is going well.