Wed, 22 May 2019
I tried something new yesterday: I made something and put it on Etsy right away. This probably doesn't seem like much of an accomplishment, but "the perfect is the enemy of the good" a lot around here. I need to find a more appropriate fabric for the wing membranes, but I liked the way the floral fabric (which has a metallic gold accent) came out anyway, so I finished the dragon and put her up on Etsy.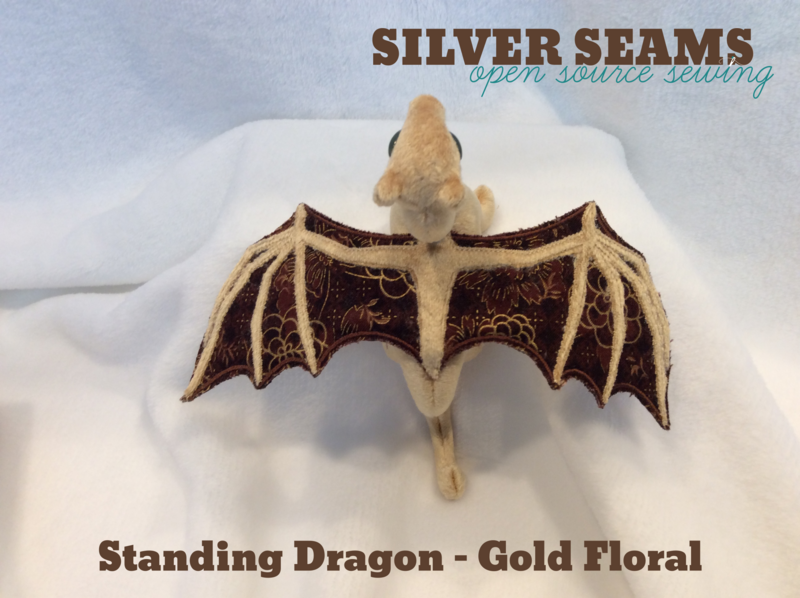 Tomorrow I have an errand that will take me to the big JoAnn's again. I'll take snippets of all my relevant velvets and find some fabrics that coordinate with a little less contrast (and less literal patterns).
Continuing my attempts to do Stupid Things With Embroidery Machines, I've been trying to get some of the fancy dancewear/cosplay fabrics involved, with limited success. I keep poking through them with my scissors.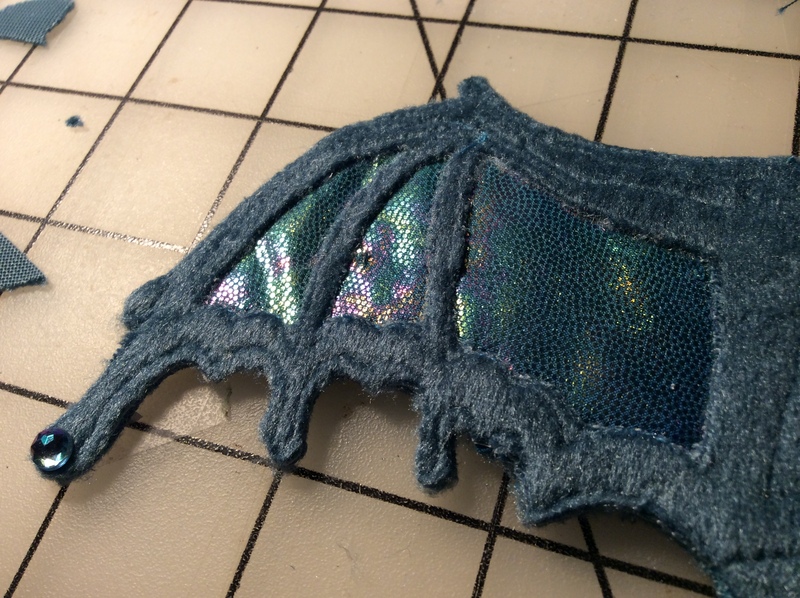 Gonna keep trying, though.