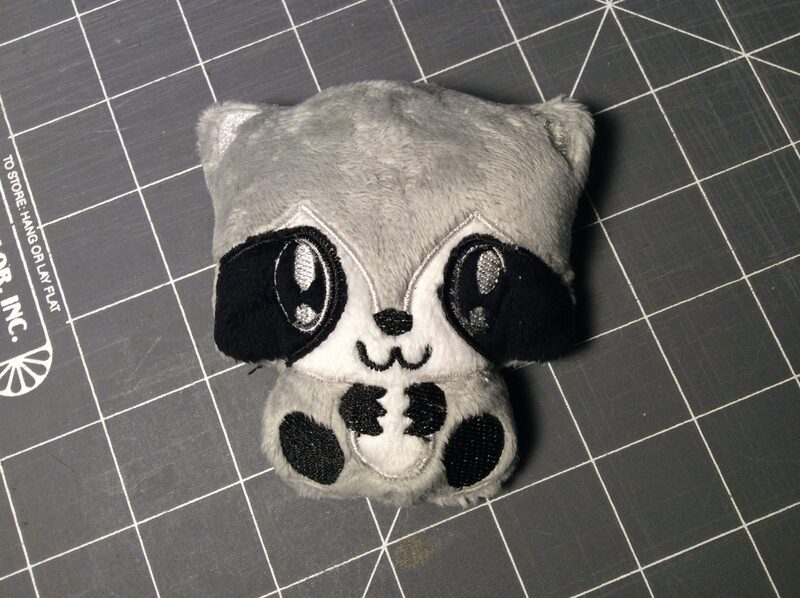 Fri, 08 Mar 2019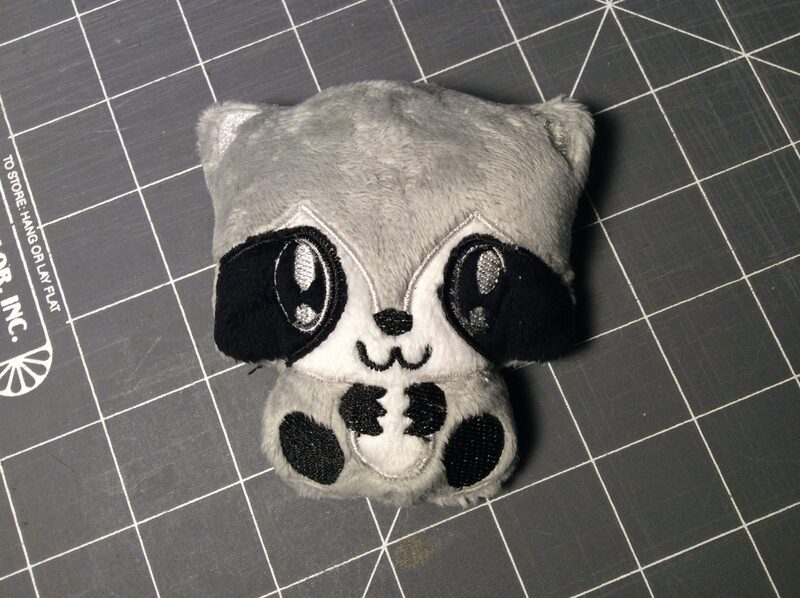 Did I work on the hand sewing yesterday? Nope. Did I work on Mew today? Nope.
Instead, I worked on getting some bookshelves cleared off and rearranged. And I thought to myself, "I'm going to take this tall one out of the living room where it doesn't fit, and use it to store my active fabric stash so I'm not burrowing through tubs of fabric.
"Fabric… stash. STASH PANDA! I MUST MAKE A STASH PANDA!"
(Karen's brain, ladies and gentlemen.)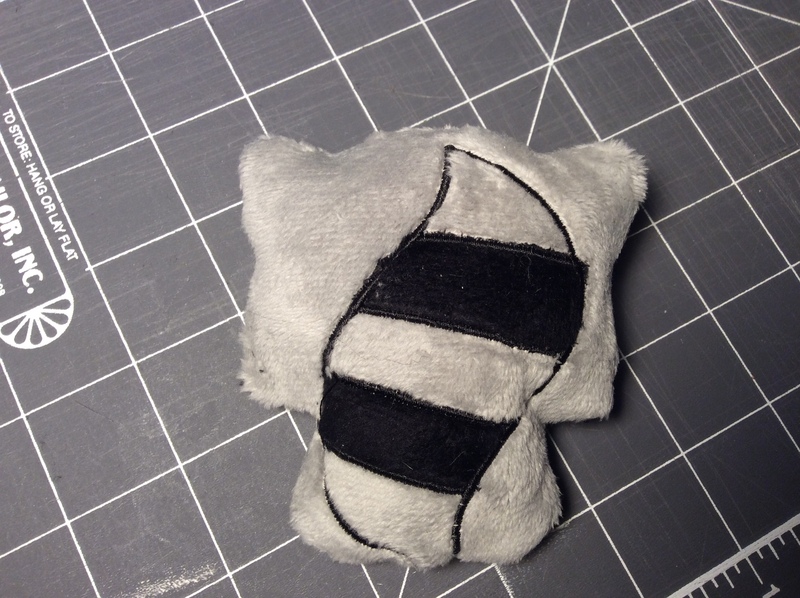 The pattern needs a little fine-tuning (gonna make the hind feet more properly trash panda-ish) and then I'll publish it, but this one will be the guardian of my fabric stash… as soon as I figure out where to put that shelf.