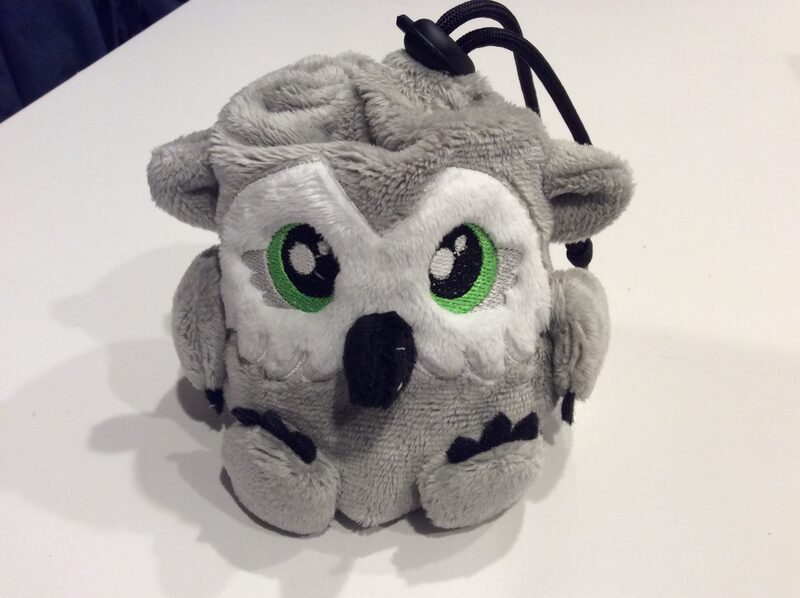 Mon, 18 Mar 2019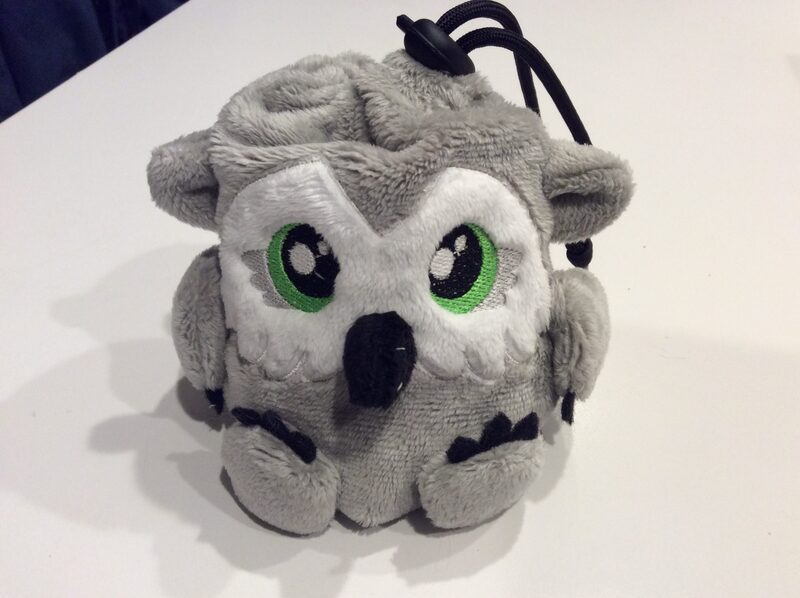 Having given the dragon dice bag by Vanessa to the kid, I guess I had dice bags on the brain and well, I went off on another rabbit trail. What would happen, I wondered, if the top of the owl[bear]'s head was a drawstring?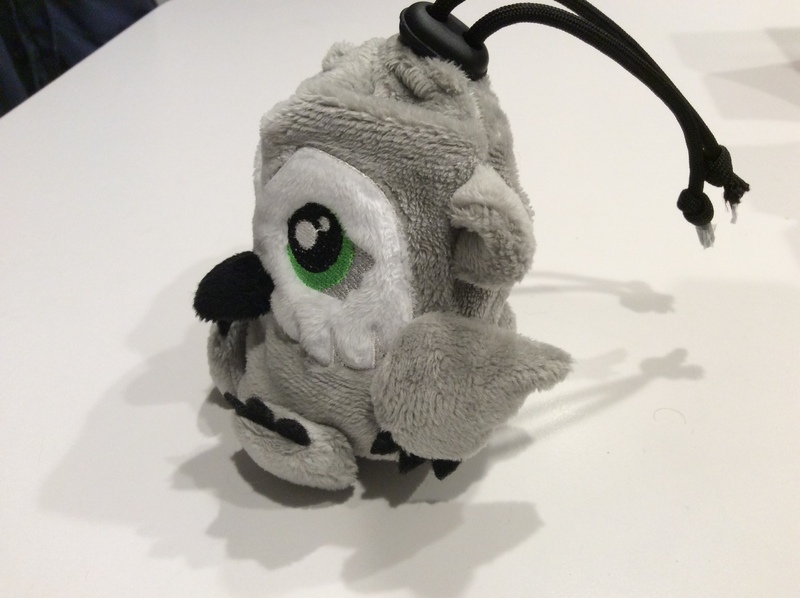 The result is not quite as round a critter as the stuffed version (one of which is in the shop right now) even with a handful of polyhedrals, but overall it came out okay.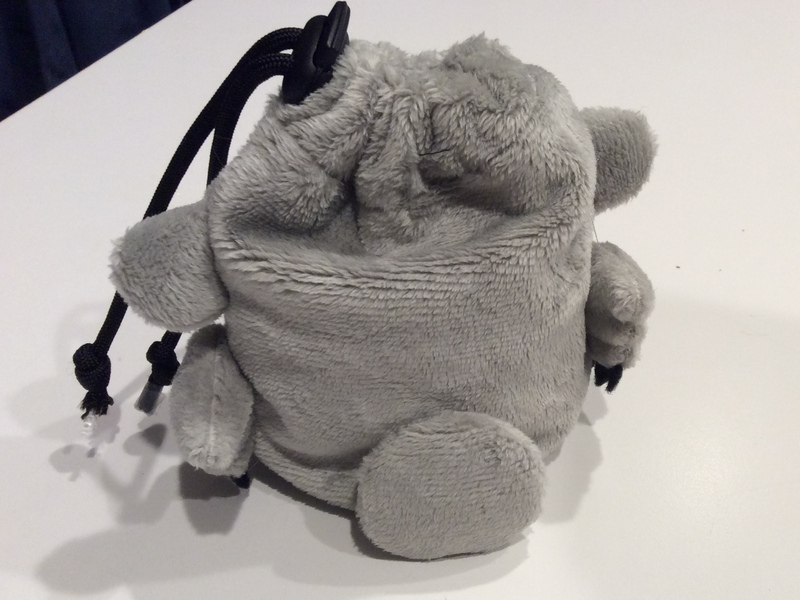 Most of it happens in the hoop, but this time I sewed the bottom dart on the conventional machine, and of course the paws and tail are hand-sewn on.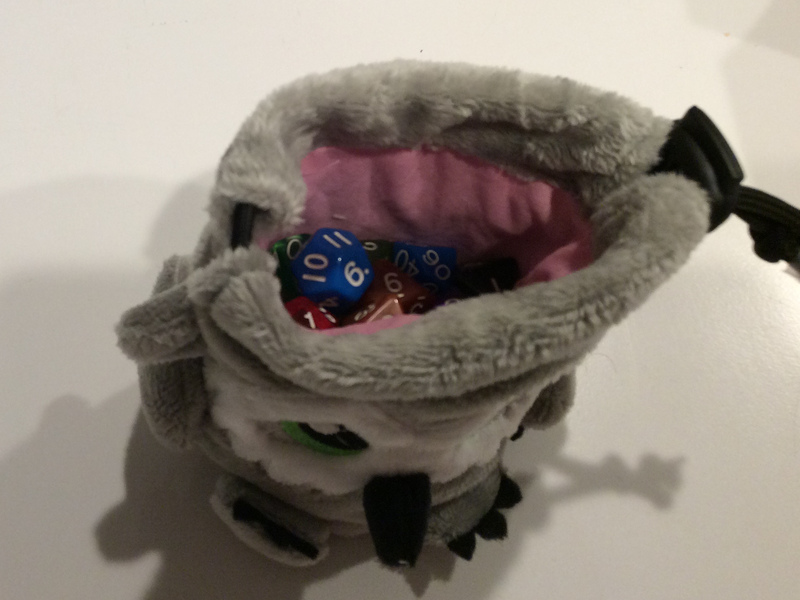 It's a pretty conventional lined drawstring bag on the inside. I think I'd make it a little shorter if I did it again, so the top draws closed a little close to the face. Not sure I will do it again; I really need to get my "real" stuff in the shop. The silver dragon is very sad that I haven't been paying it enough attention: