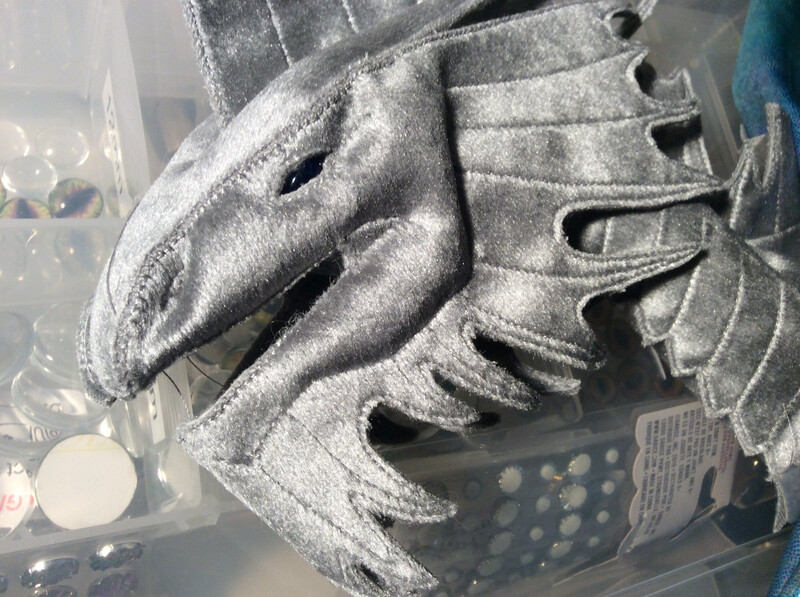 Sun, 10 Feb 2019
My experiments with the ice dragon had come close to using up the yard of white upholstery velvet from Fabric.com, so I ordered some more. While I was at it, I picked up a yard of silver on a whim (and also two yards red, which I'm not sure what Past Karen was thinking). Despite the projects already on my plate, "I wonder what surface sewing belly scales on upholstery velvet would look like" turned into… this.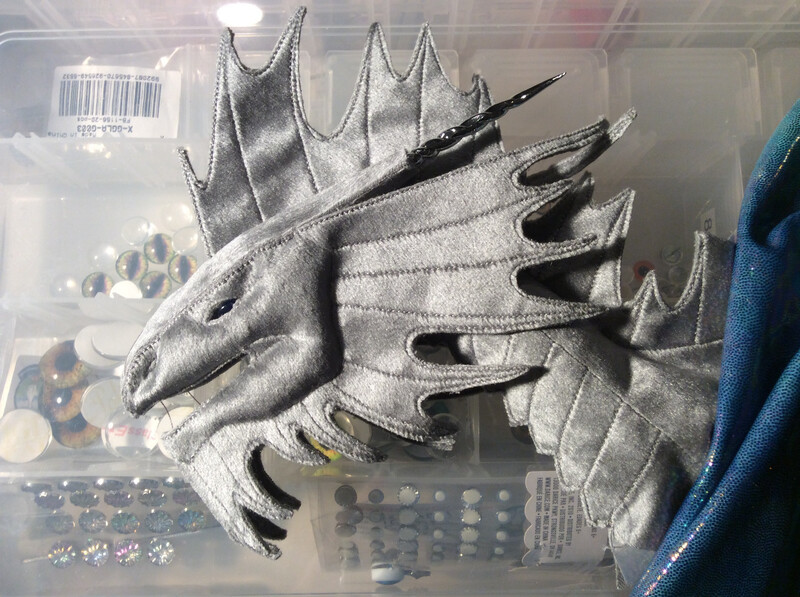 Proper nerds may recognize this dragon as the current style of silver dragon in D&D: frilled head with a "goatee" type chin section. I've put my own stamp on it a bit; the official art shows kind of a bloated round nose profile but I toned it down quite a bit. It came out a little more dinosaur-ish than I was shooting for, especially in the above pictures where I forgot to pin the ear on.
I also haven't decided whether I'm going with the carved-bone horn (black, below) or the smaller icicle-trim horn (chrome, above). The problem with both of them is that they only come in one direction of spiral, so I may come up with something else entirely so they can be properly mirrored.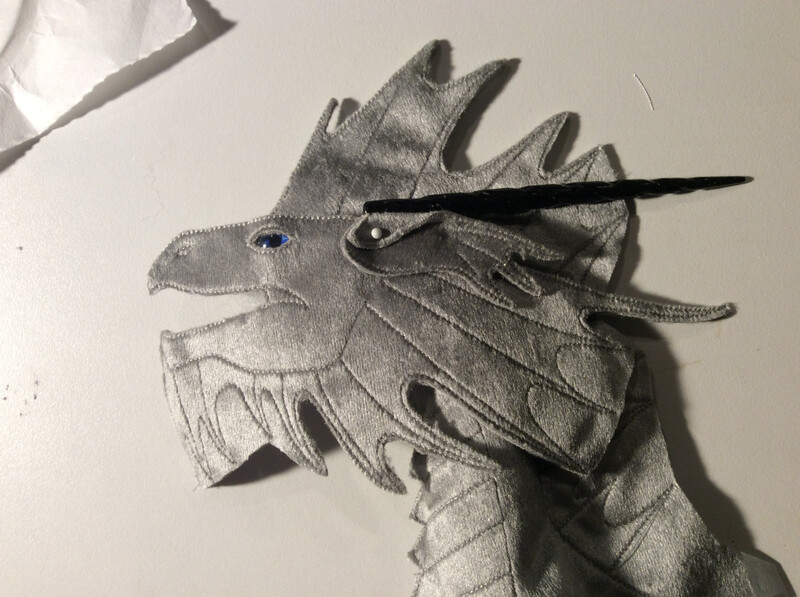 I can't say how excited I am that the embroidery-machine plans I've had in my head for the last year-plus actually work. At least, they work after a yard of experimentation and fine-tuning on that yard of white. Now the real challenge begins: finishing a project.