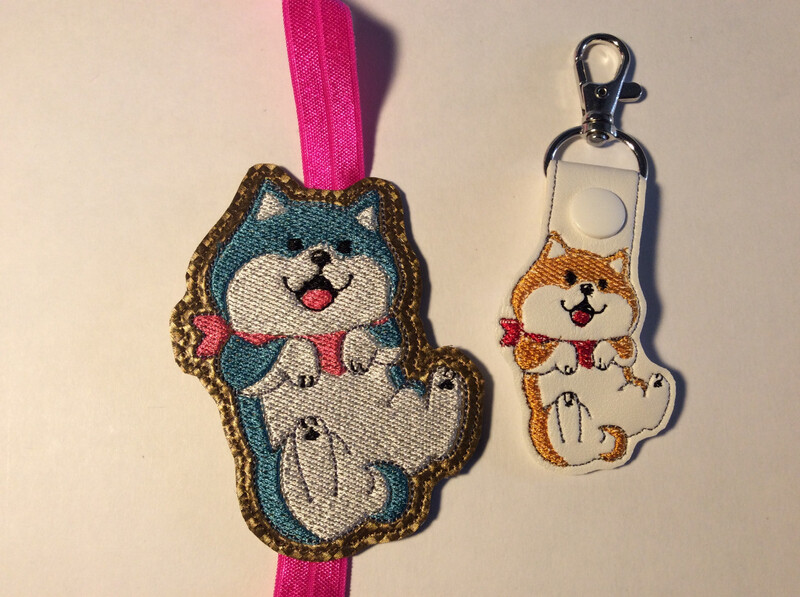 Tue, 26 Feb 2019
Although I keep telling myself I didn't get the embroidery machine to do conventional embroidery, I keep finding myself doing conventional embroidery. In large part it's learning how the thing behaves with different materials, and also yielding to the temptation to make cute stuff for my nieces.
It started when I sent my sister a link to a possible teacher gift and she sent back a link to a unicorn book band on that site, for one daughter's school agenda.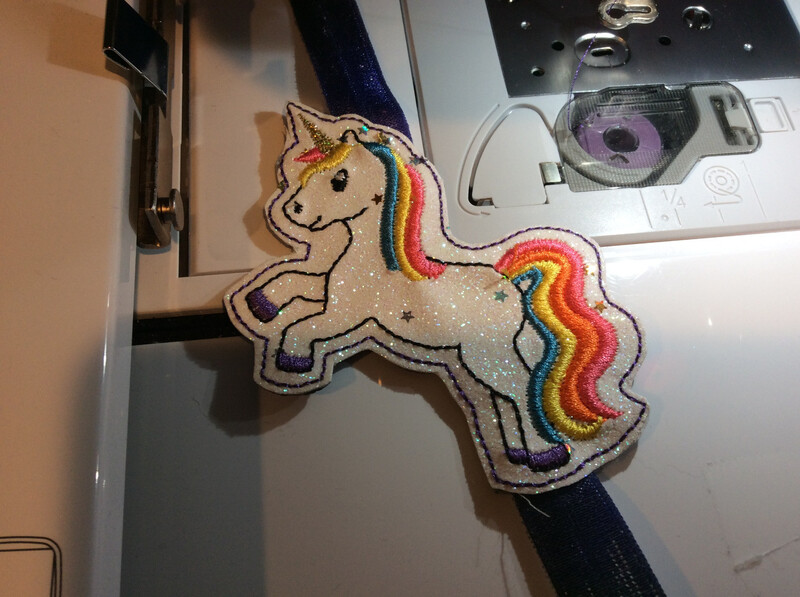 I asked her what she wanted for her planner, and she said a heart, so I went all-in on hearts.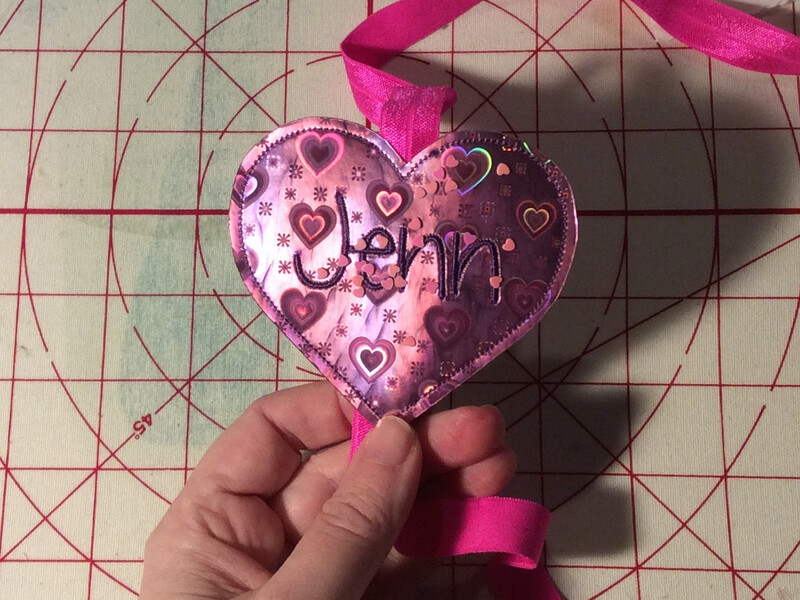 What about the other daughter? Some other cute animal, possibly involving pink and/or teal. Well, if you want cute animals, the best source for that is Japanese stickers, so I digitized a Shibanban design and ran it in teal with a pink bandana. My husband liked it, so I scaled it down and ran it in the original colors.
What did I learn? That when the white vinyl seems a little squishier than the other colors, you shouldn't think oh, it'll be fine, you should go ahead and put down some top stabilizer. The smaller shiba is a little wobblier, and the stitches compressed the vinyl quite a bit meaning the empty white areas stand noticeably higher. I also learned that you should play it safe when cutting vinyl because sometimes the pattern is larger than you thought and your unicorn's horn almost runs out of space.