A new family member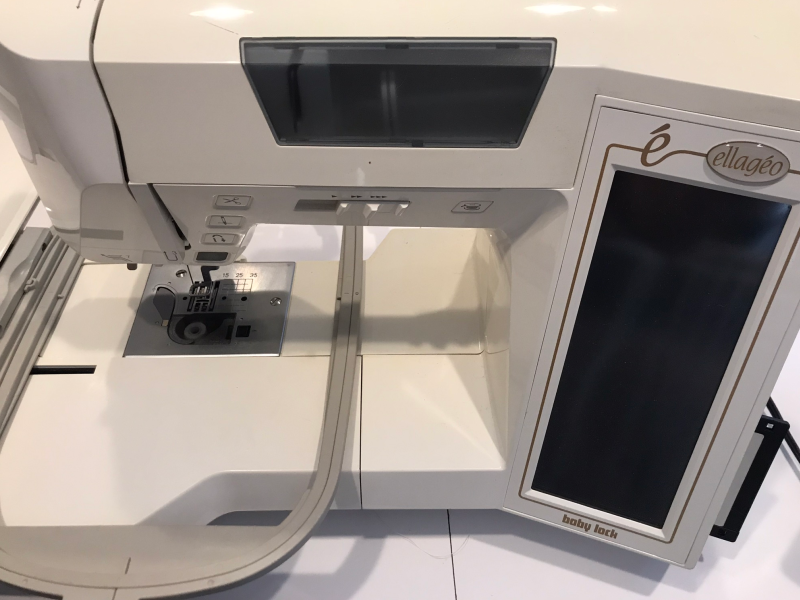 Last week's entries, here and on social media, were pre-baked because I was on a 3,000-mile road trip. Carl's mother died last year, and there were some things that we didn't want to entrust to shipping or to flight luggage so we left them with his stepfather. One of them was her embroidery machine.
It's a Baby Lock Ellageo ESg, just a little newer than Mom's Viking Designer I, with some of the same limitations. It takes programmable cards, but it's also limited to an old version of Windows. And we couldn't find the programmer box nor the cards, so I'll have to wait for that to turn up (and still may not be able to use it, since it requires a license key that may or may not be with it). But unlike the Viking it also has a floppy drive, so I am able to load designs onto it.
If I end up using it much, I'll open it up and yank the drive and replace it with an emulator board with a USB port, which should mean I can plug a Pi into it and make it wireless like the others.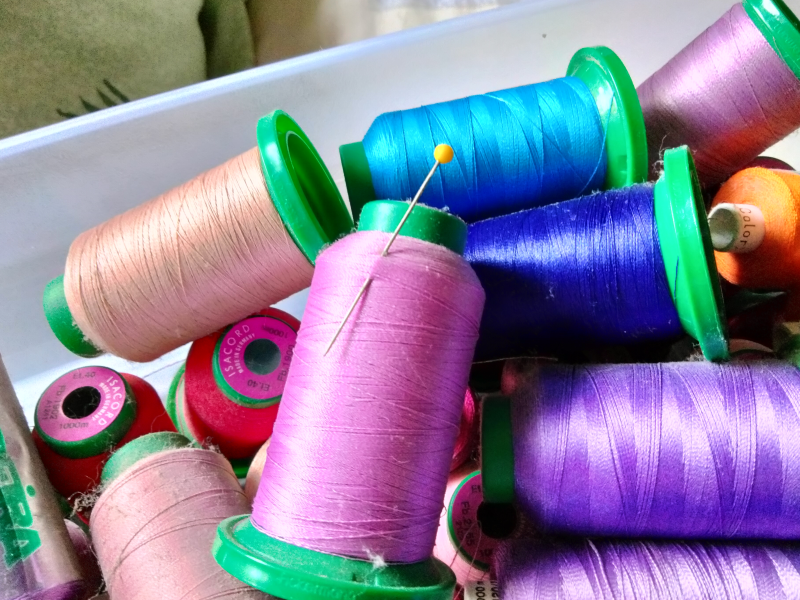 It took a little bit of persuasion to get it to work: the bobbin winder had disengaged the needle bar, and toggling it back and forth eventually got it to re-engage. I think someone was attempting some thread voodoo to get it to work again. (And yes, now I've inherited Mom's Sulky collection and Mom2's Isacord collection.)
Why is this machine worth it when the Viking wasn't? Because it's got a 160x260mm hoop, 47% larger than my original Brother's, and 30% larger (in one dimension) than the Janome's. I can test much larger designs in-house now.