Last-minute gift roundup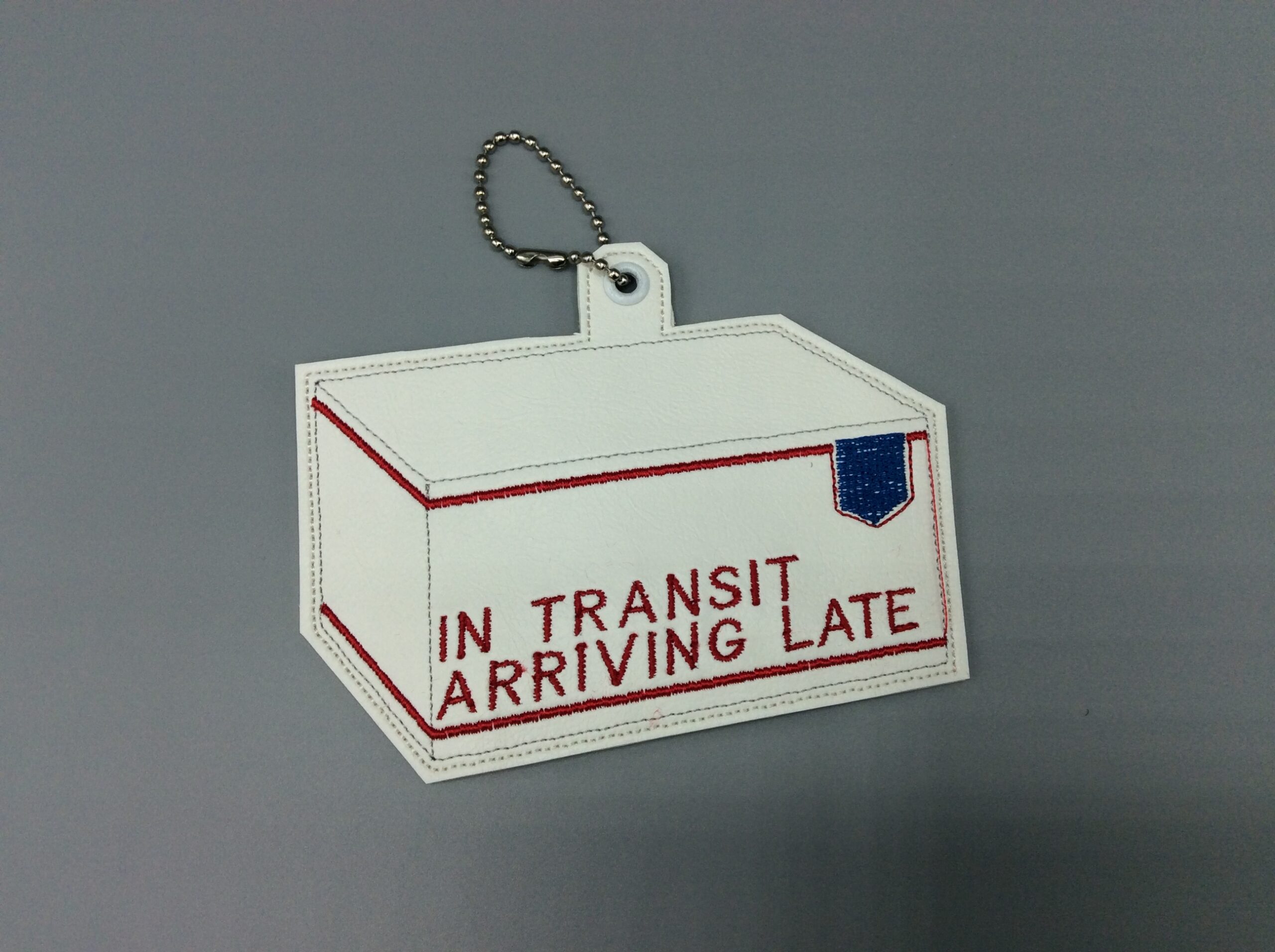 If you're down to the wire and need a last-minute gift, there's plenty of little projects in the archives, for both conventional and embroidery machines.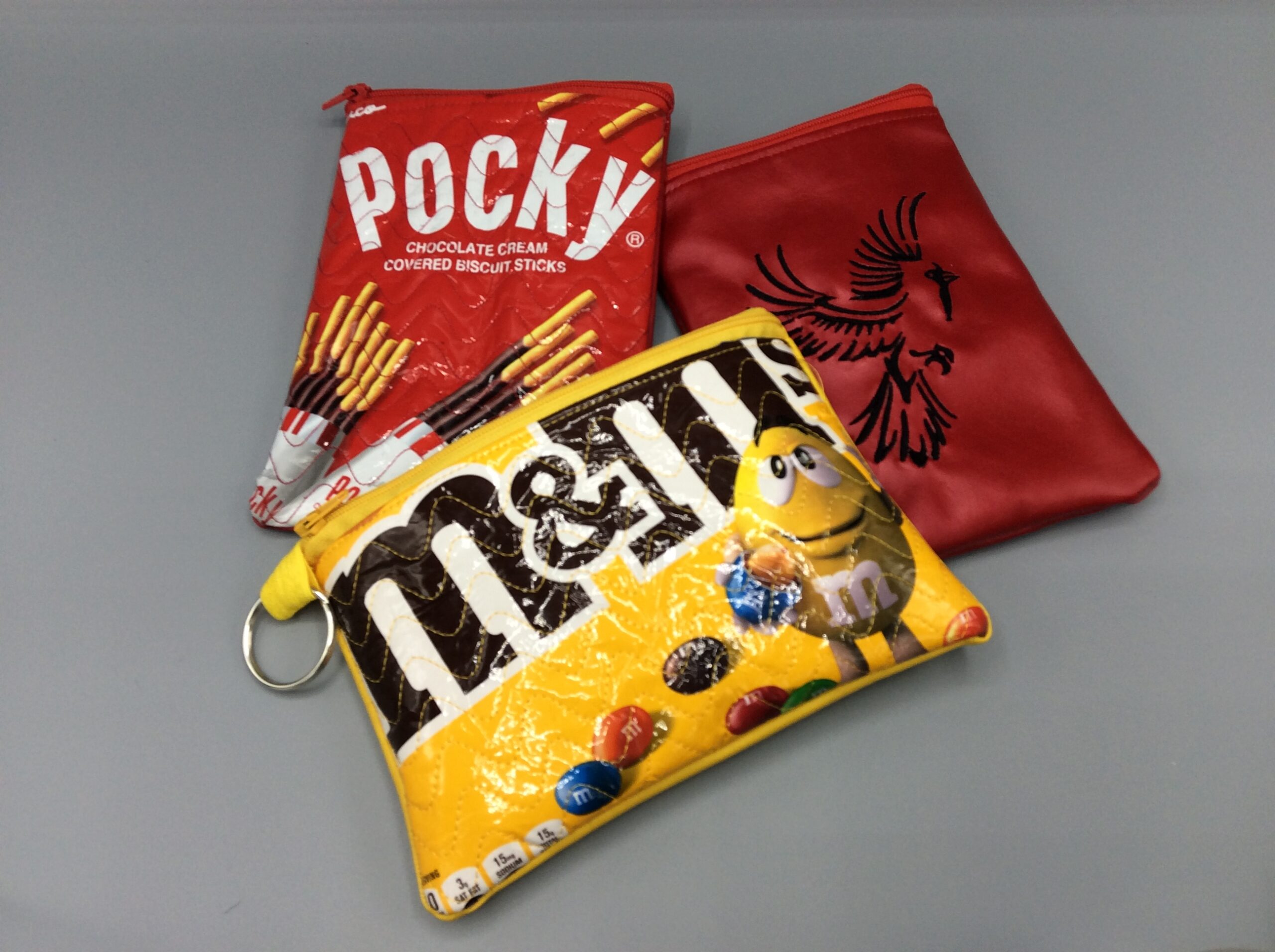 Probably the most high-impact ones are the larger ones, but even if you have a 4×4 machine you can make zipper pouches – I've added that size to the free download page so you don't even have to edit the SVG anymore. And if you have a conventional machine, you're only limited in size by your zipper size, and even that's negotiable. You can embroider them, quilt them, or just make them from fancy fabrics.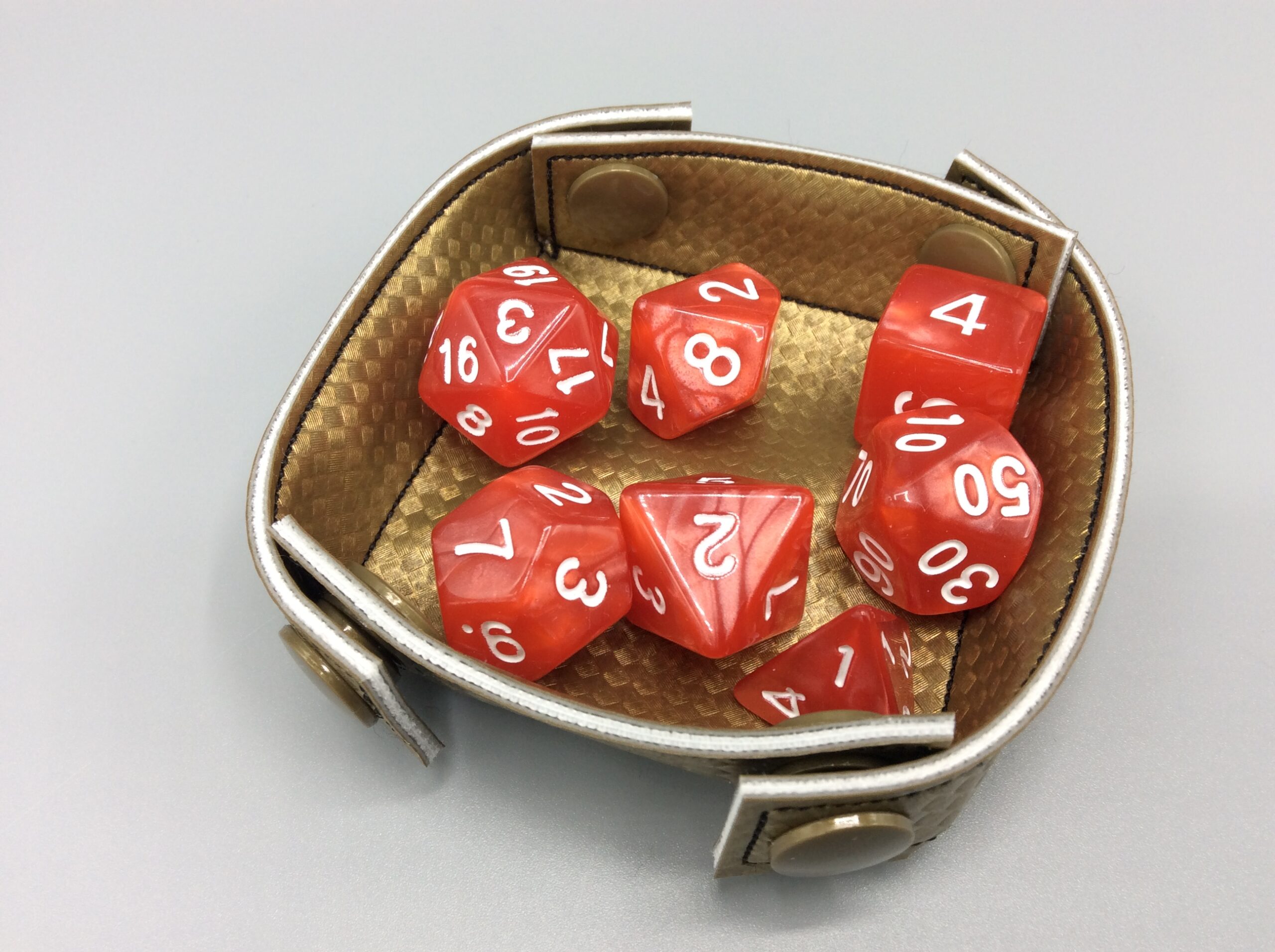 Valet/dice trays are another big-impact item, even in the 4×4 size. Again, it's just a straight-line sewing project, you can make them on a conventional machine as well, like I did with this oversized dice tray.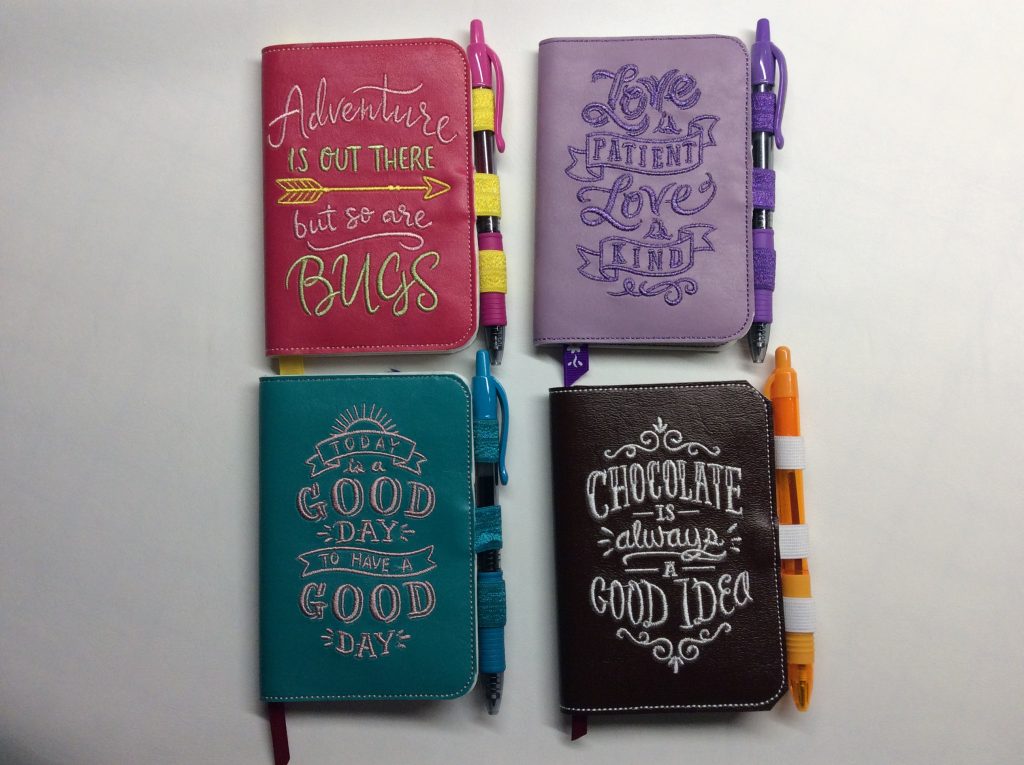 If you have a 5×7 or larger machine, or can sew a straight line, pick up some dollar-store mini composition books and pens and make little notebook sets. These can be classy or whimsical just by changing out the cover material and design. I round the corners on in-the-hoop ones, but if I sewed one conventionally I might make a 45-degree corner, or just leave it a plain rectangle.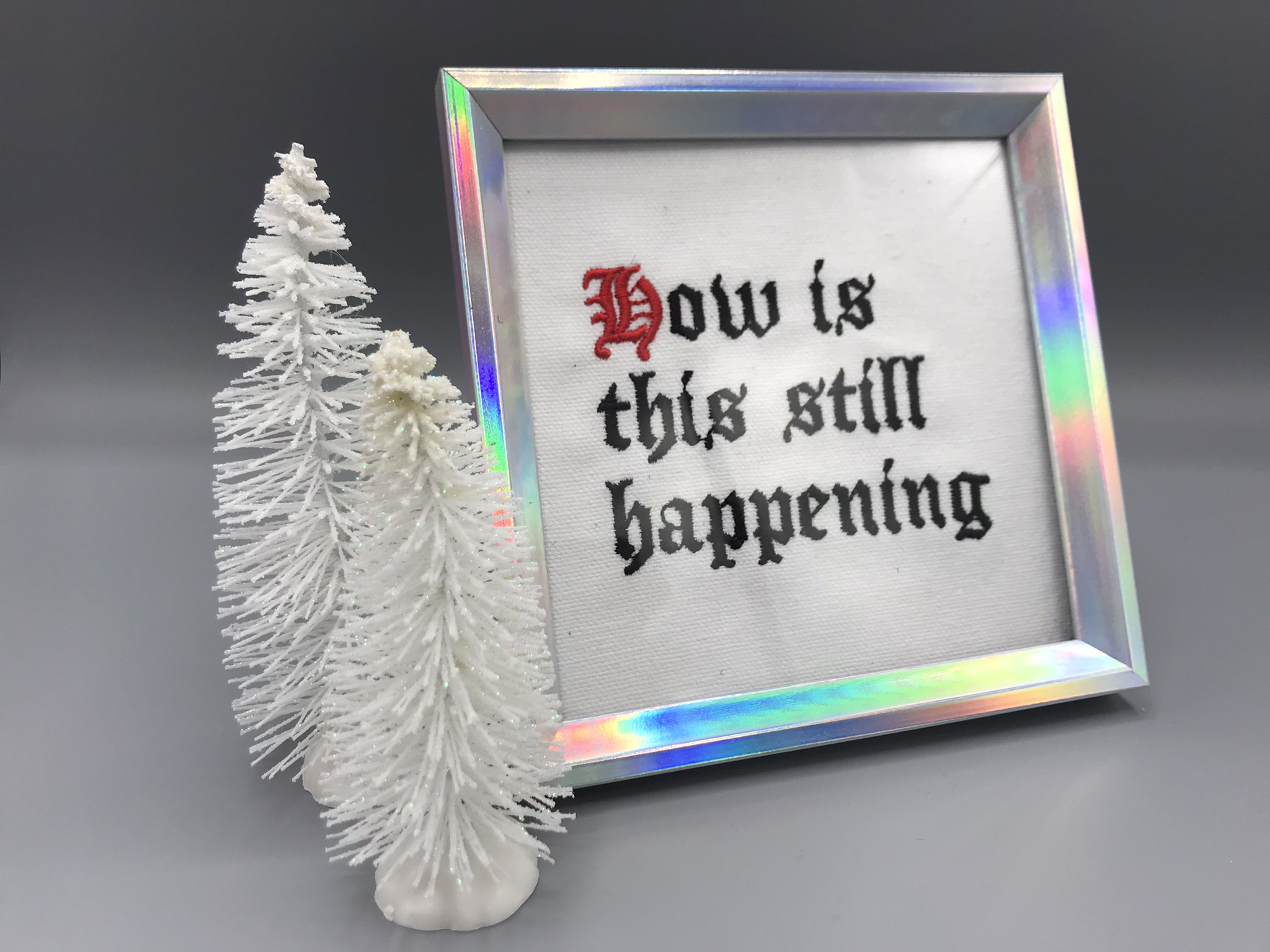 Pick up a few dollar-store frames or (hand) embroidery hoops and you can make little sampler-style statement pieces. Any sentiment looks profound in blackletter. (Need to make it fit? There's a sampler of the comparative base sizes of Ink/Stitch built-in alphabets.)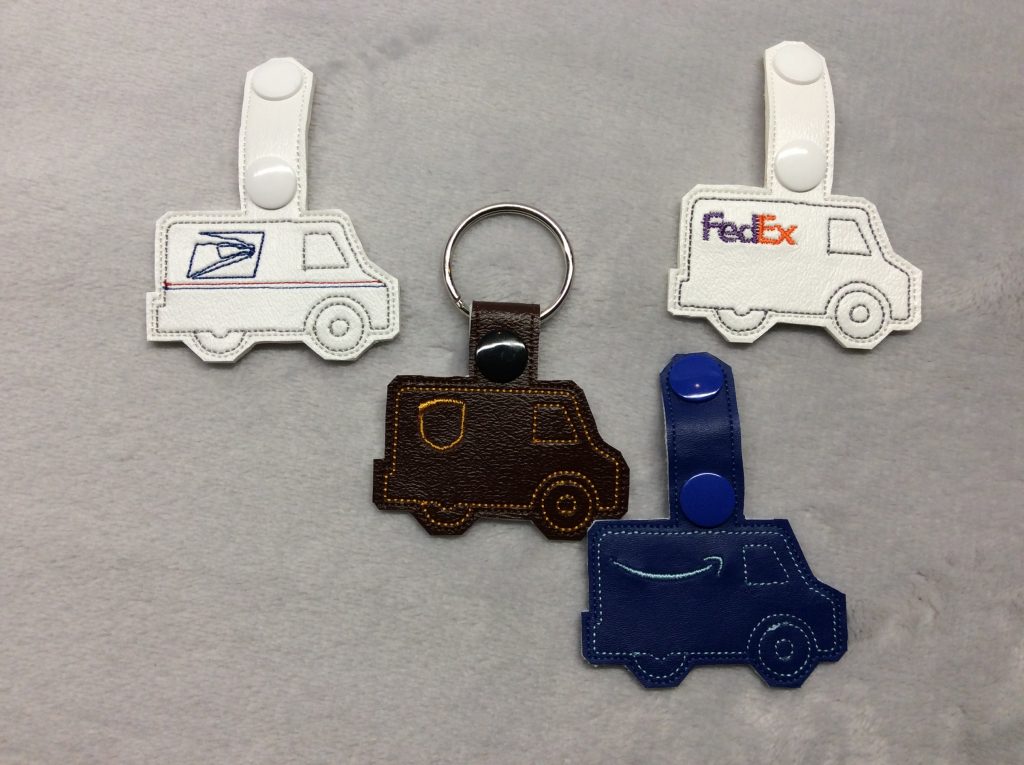 There are delivery-truck dangles and mask extenders, if you need to give something to the folks that have been Santa's helpers. Even better idea: make a zipper pouch with a dangle on the zipper, and stuff the pouch with goodies. (Cash is the best goodie, though USPS employees are restricted in what they can accept.)
And of course if Santa's helpers have failed to come through and you need a placeholder, there's always the In Transit, Arriving Late dangle/ornament. Maybe I'll do some gingerbread-color ones this year…