Another snowballing project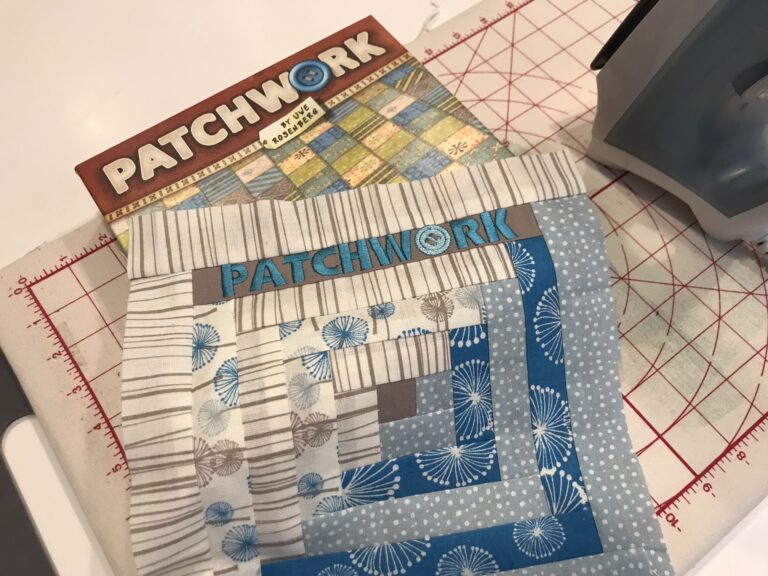 On a whim I picked up some of Designs By Little Bee's card game zipper pouch designs, thinking I'd do some Christmas presents. I got the Uno, Skip-Bo, and Phase 10 designs, and then tried to decide which ones to send to who. Carl's grandmother lives in a senior apartment complex in Arizona, and I thought I'd send her one. Then I got to thinking it was a shame there wasn't some kind of quilting-related card game, and then got to thinking that Patchwork would be a fun game to send (plus, two-player games are good In These Uncertain Times), and then obviously it needed to be in a patchwork bag, and then, well…
I ended up using the little fabric bundle I picked up at Aldi way back when, because while I have a kind of terrifying amount of quilting cotton for someone who's vowed not to take up quilting, most of it isn't very well coordinated. And then I made a log cabin block on my embroidery machine. It was pretty simple: just built the file in Ink/Stitch, then put down a couple strips and sewed the first step.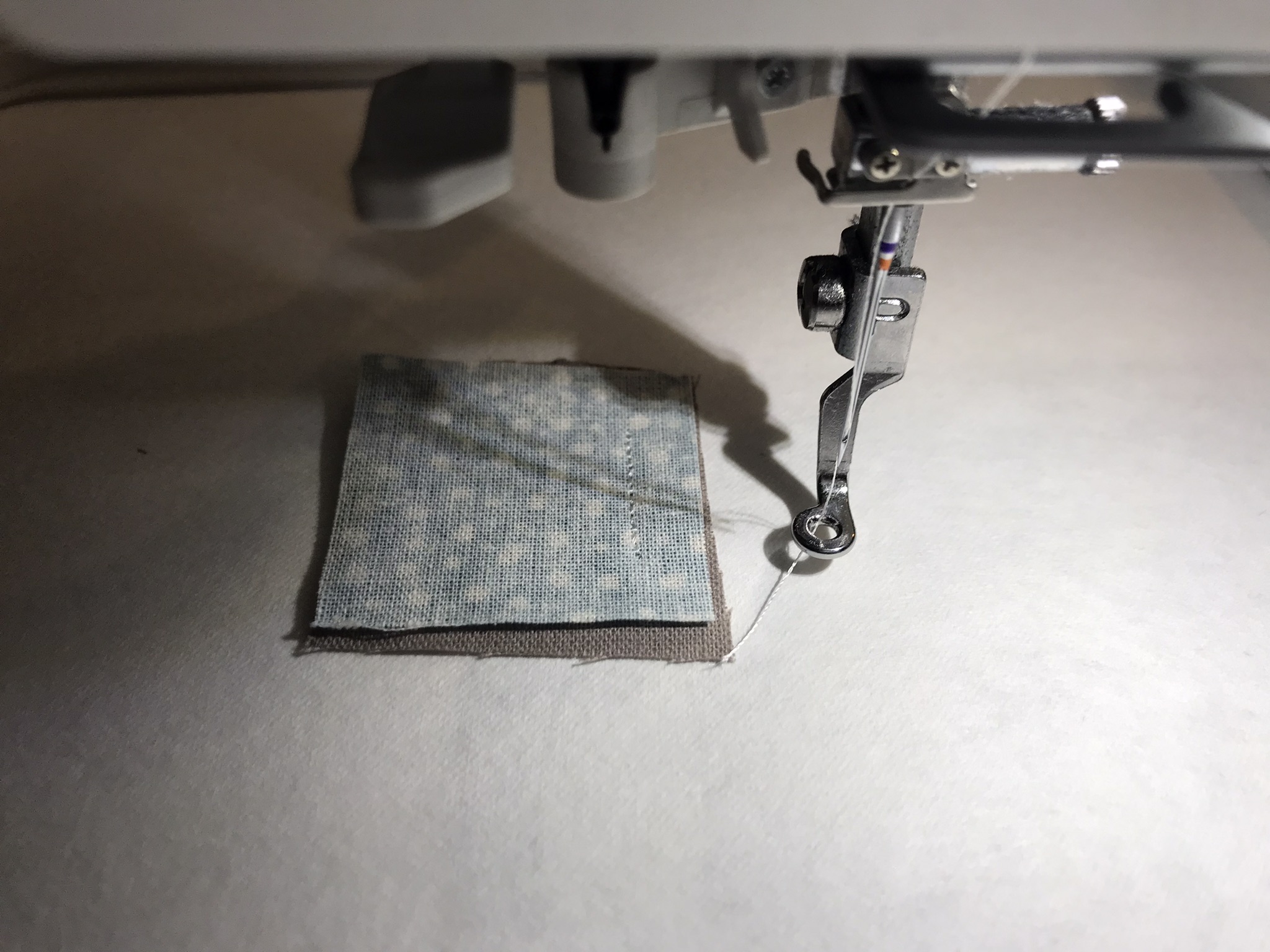 Open it up, finger-press it flat (really I should have gotten out my little detail iron, but the Aldi fabric took a crease well), put down another strip, stitch it, open it up, finger-press it.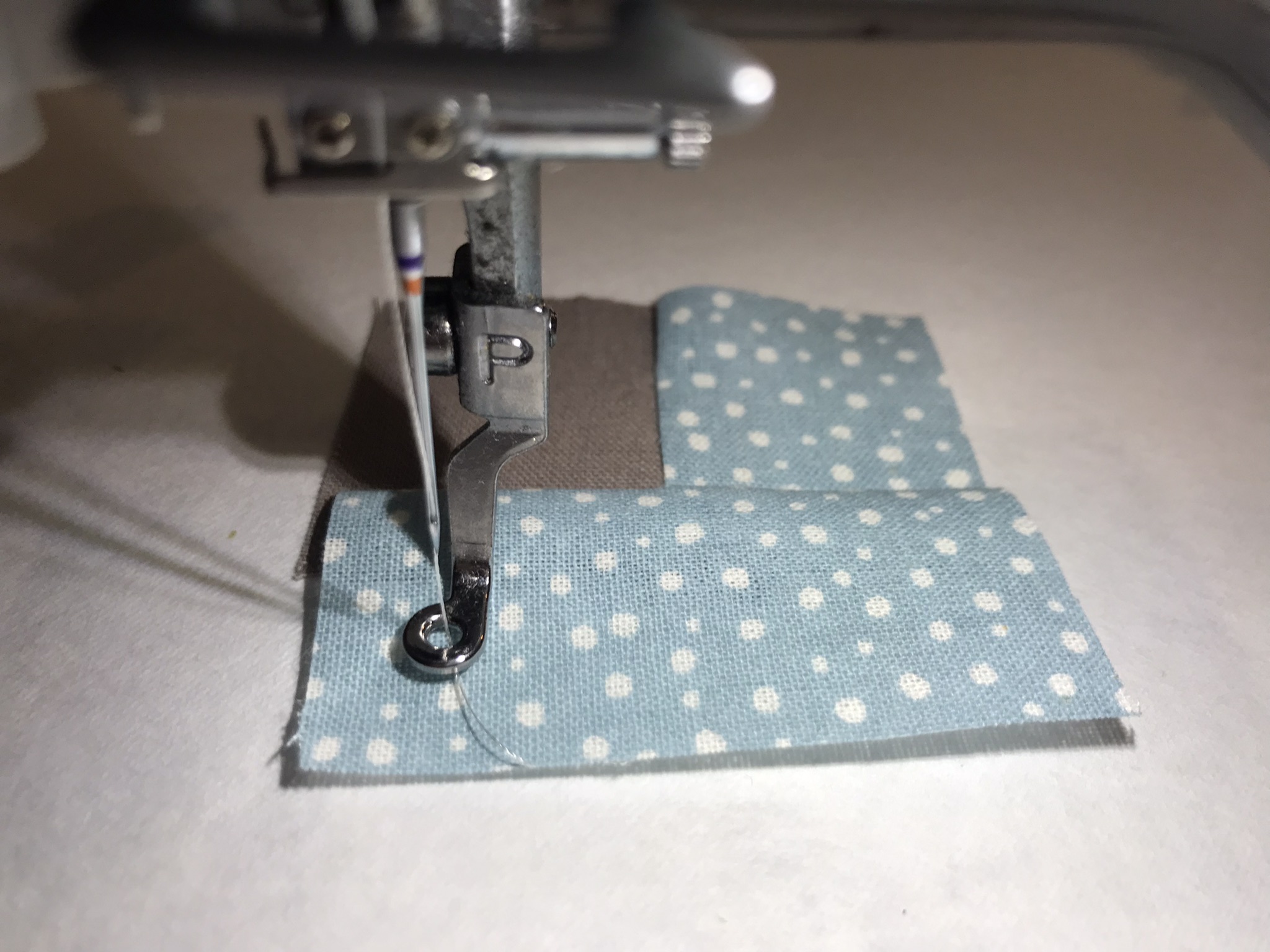 You can see through the fabric that it's a fairly coarse, open weave, not something I'd use for a real quilt (or an Olson mask).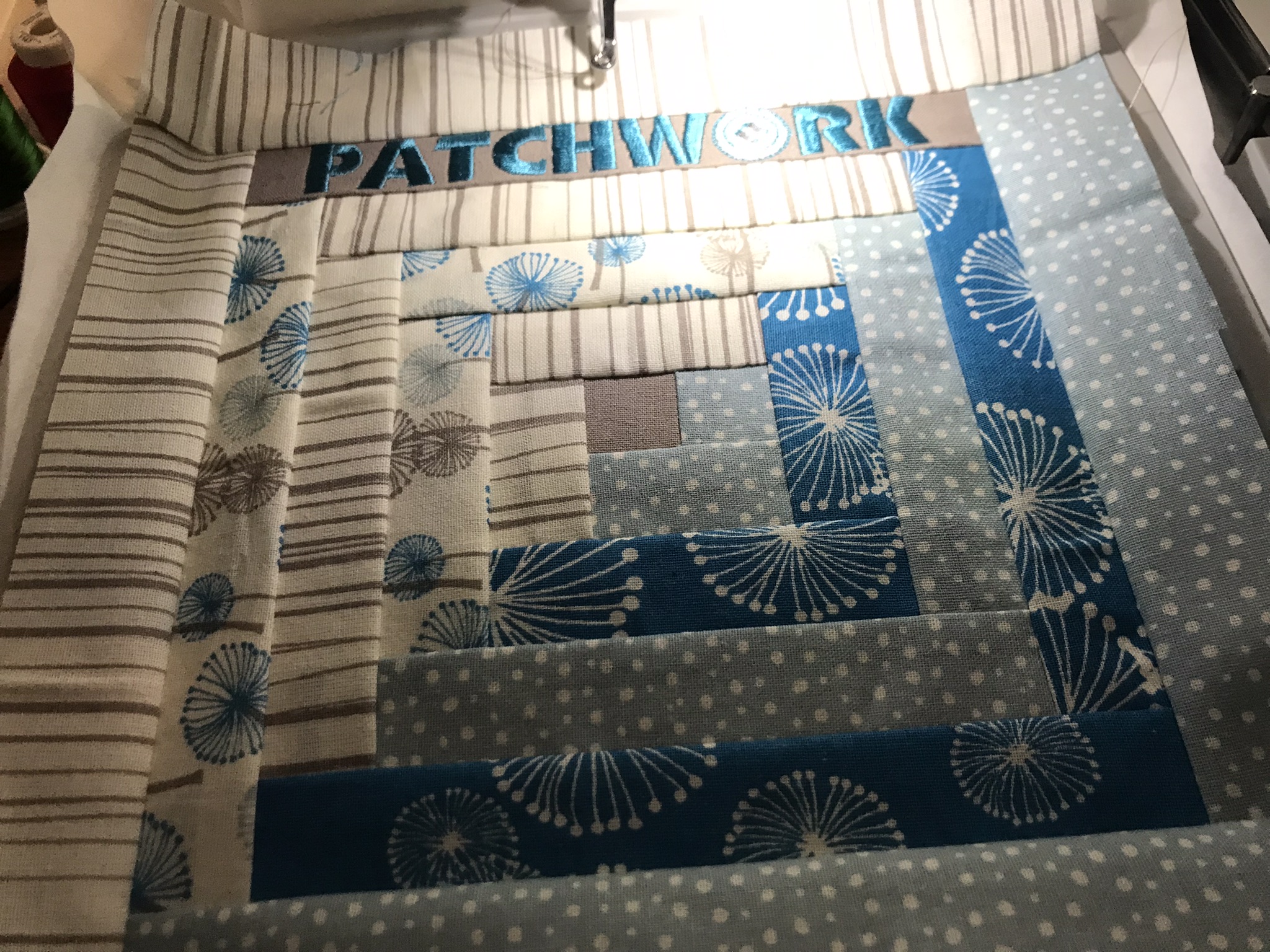 Around and around until it filled the hoop (on the big Janome, which came from a quilt shop after all), and then stitched a logo. Thought about sewing a real button on but the project was snowballing.
My seam allowances are embarrassingly irregular; if I was doing this on a regular basis I think I'd stitch placement marks on the stabilizer before starting the piecing.