A new home for little items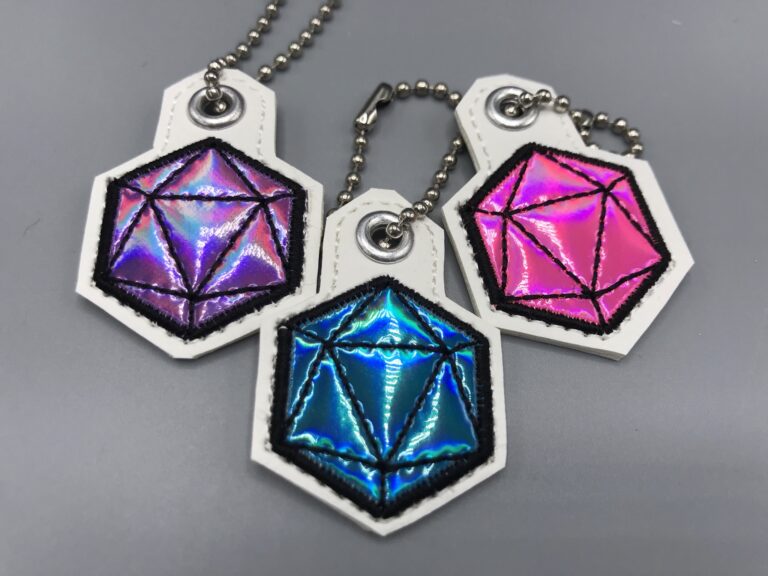 Awhile back, I dropped the little embroidered items out of my place on the orange craft site because of their "Star Seller" program. I haven't been happy with the self-hosted option; I haven't committed to it enough to make maintaining it worthwhile. But a couple other vendors have switched to the coffeecup site for physical items, so I'm trying it out. I've added the embroidery file to the collection of freebies.
The Star Seller thing is odd; you can only ship one in twenty packages untracked before you lose that status, so sticker sellers and whatnot are out of luck. I didn't want to risk my status for low-cost items, so I just eliminated them. But dangit, I keep coming up with fun vinyls and stuff and this gives me an excuse to use them.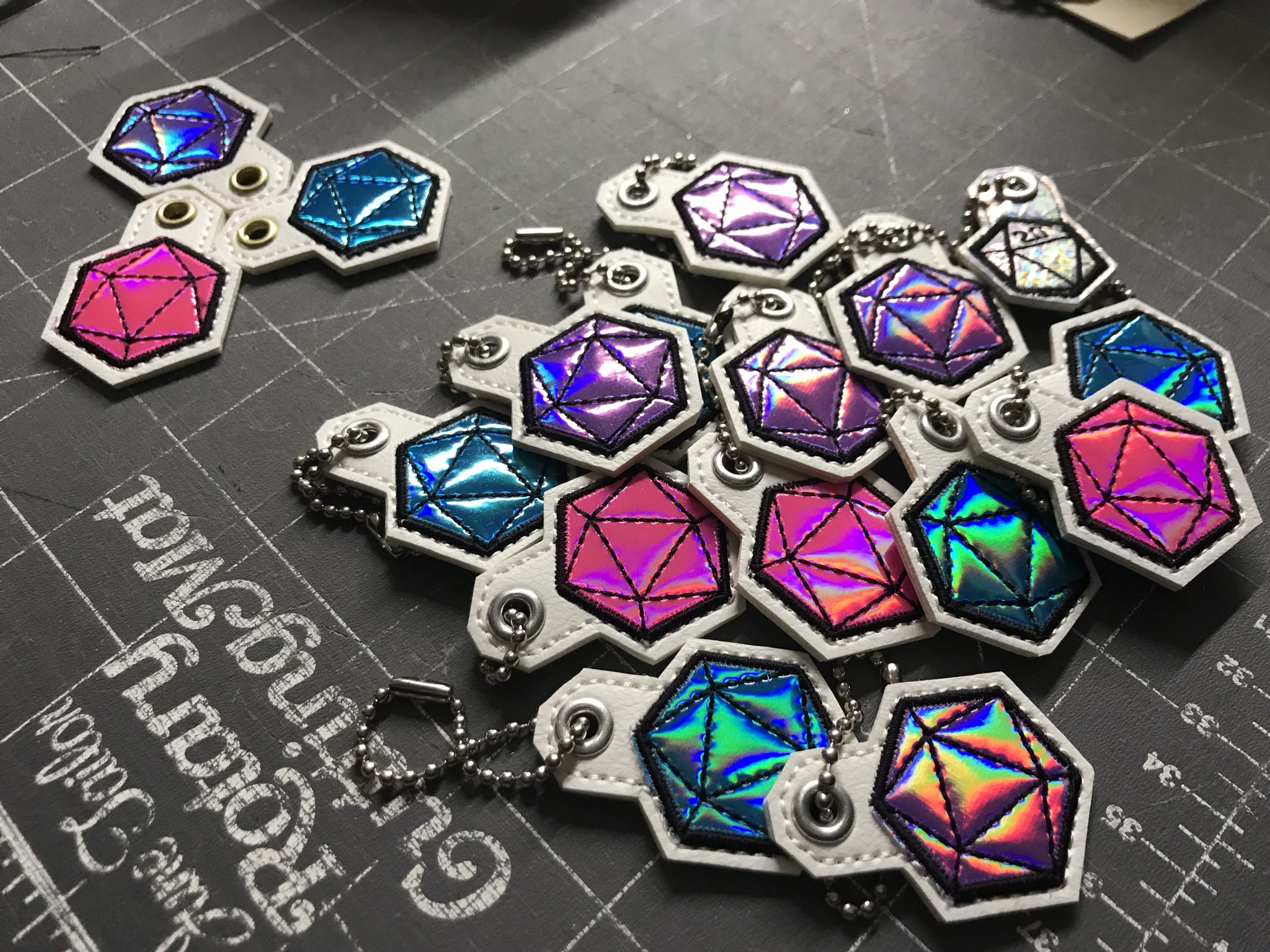 The same vinyl shows up in the Tiny Dice sets, currently on sale in the orange craft site shop (Etsy, it's Etsy, but I'm trying to see if mentioning it in the Facebook previews gets the entry downgraded), and on some card holders I've made for friends and family (and which maybe I should make for the Ko-Fi shop now, since they'll also fit in a first-class envelope).