Still Inktobering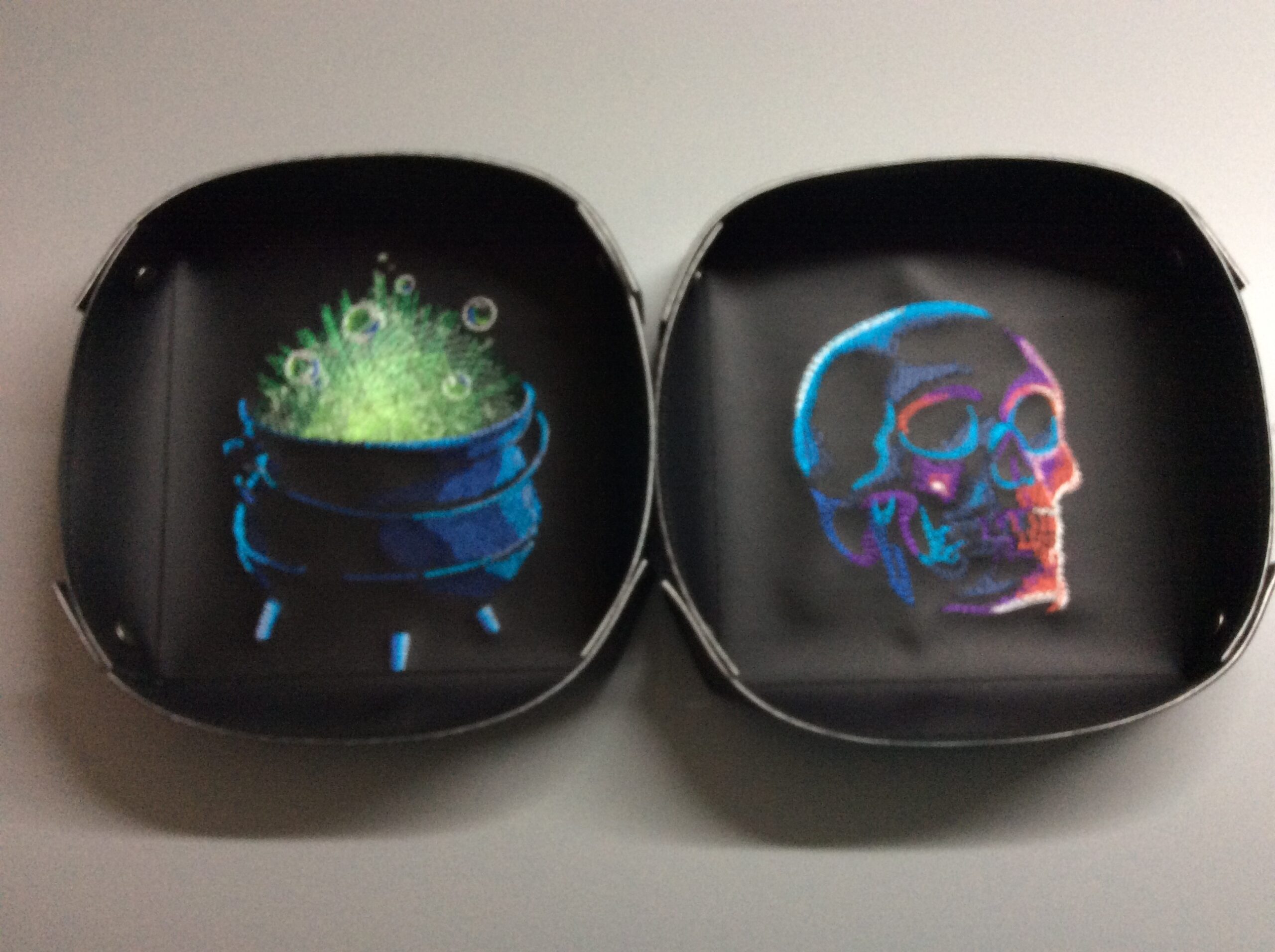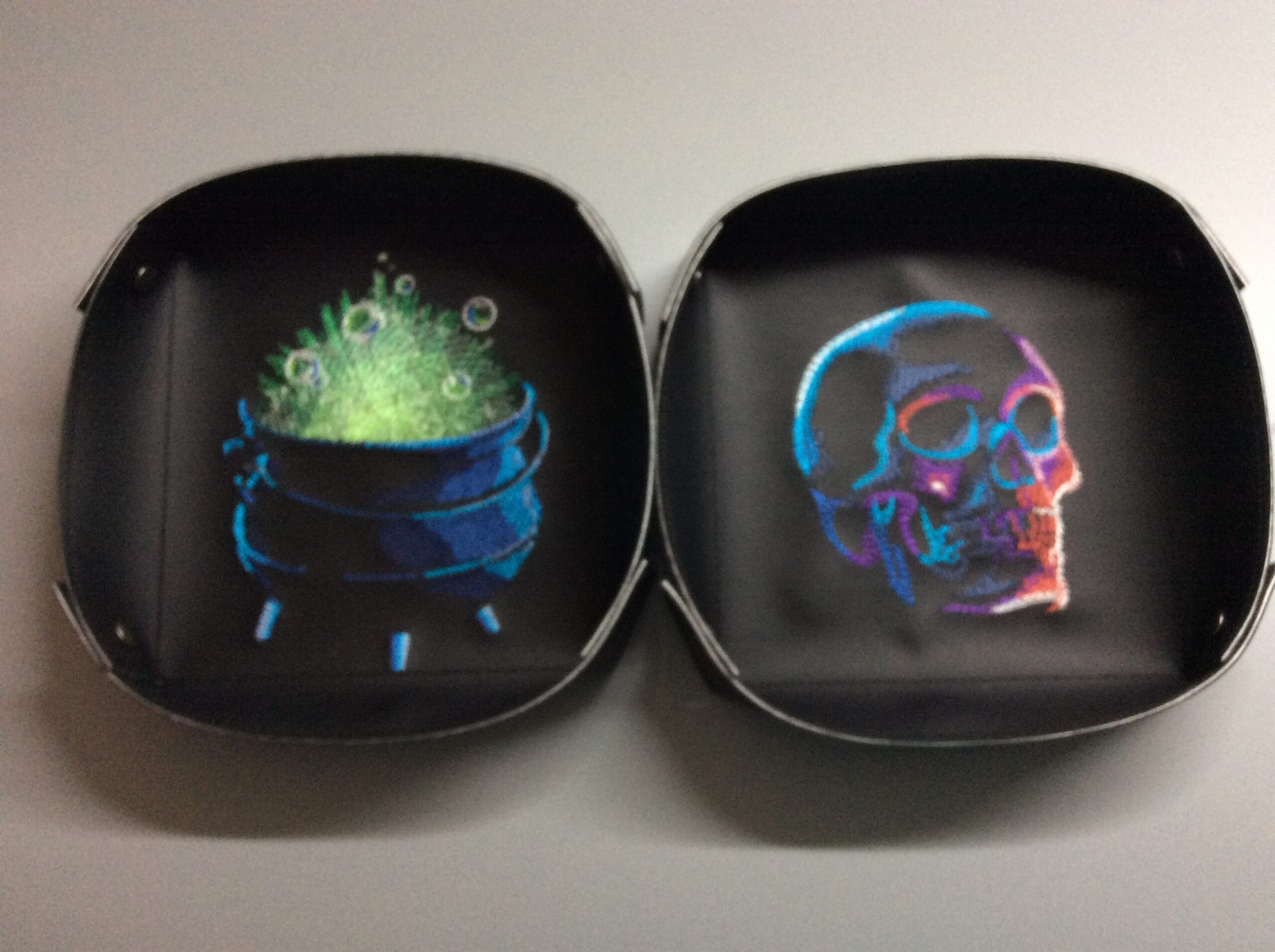 I'd like to say the picture is fuzzy because there's going to be a big reveal but no, I was just too concerned about the white balance to get the focus right. Time to set the light box back up and do proper photography, since I at least have a few dice trays to put in the shop.
I haven't gotten back to working on dragons, but I did bust out the conventional machine and sew a gift for one of my nieces. She had requested some K-pop merch, but anything properly licensed is extremely expensive (through scalpers, I gather) so if I'm going to give her bootleg merch it might as well be something I made.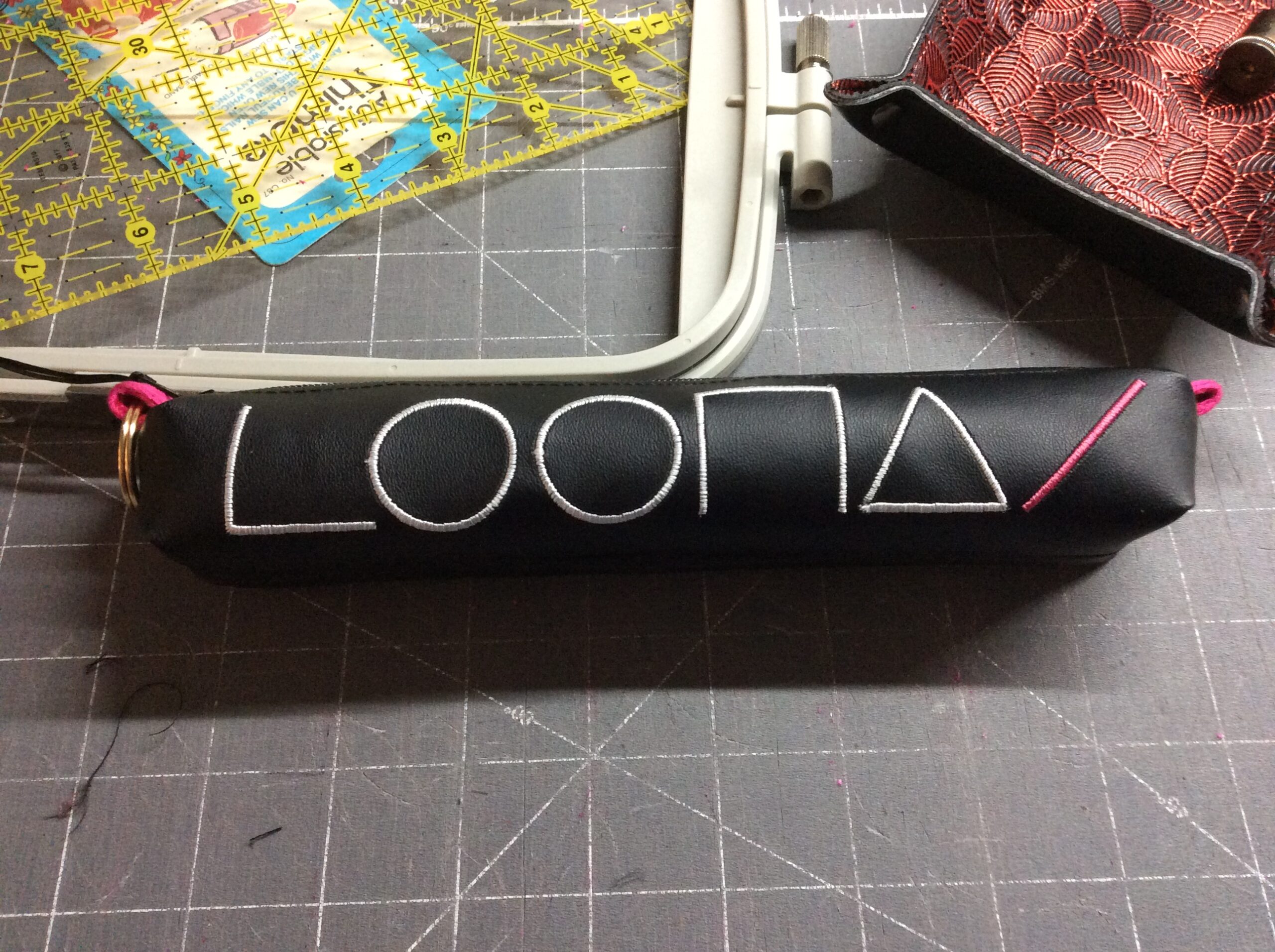 I love embroidery on JoAnn's chalkboard fabric, but it was a terrible choice for this. I checked to see if it would fold over easily and topstitch (it would) and somehow decided that meant it would be easy to shape and turn. And it could have been worse, but sewing those little box ends and getting them professional and sharp was not easy. Doubly so since I had an over-long zipper and so was dealing with zipper coil in the seam.
I used the measurements from the DIY Mini Pencil Case on Sewing Times – if you like video tutorials, there's one for it in addition to the blog instructions. You may recognize the fuchsia velvet as the one I used for Dragonheart – I used it for the zipper tabs and the lining, and it really pops in person.
I will probably do some more of these cases, for dice, but I'll use a more flexible vinyl.