Freebie Friday: Vaccination Patch or Snap Tab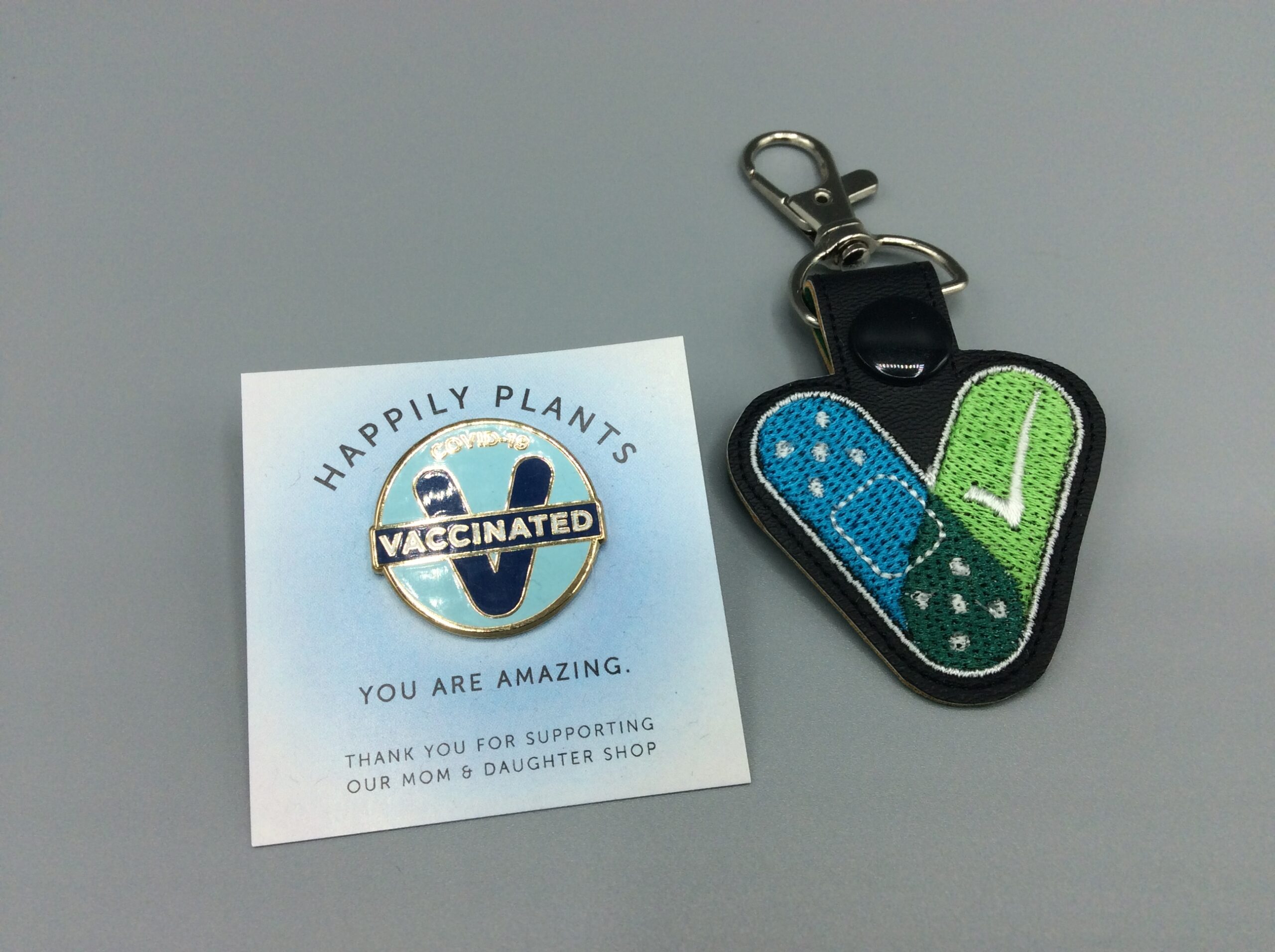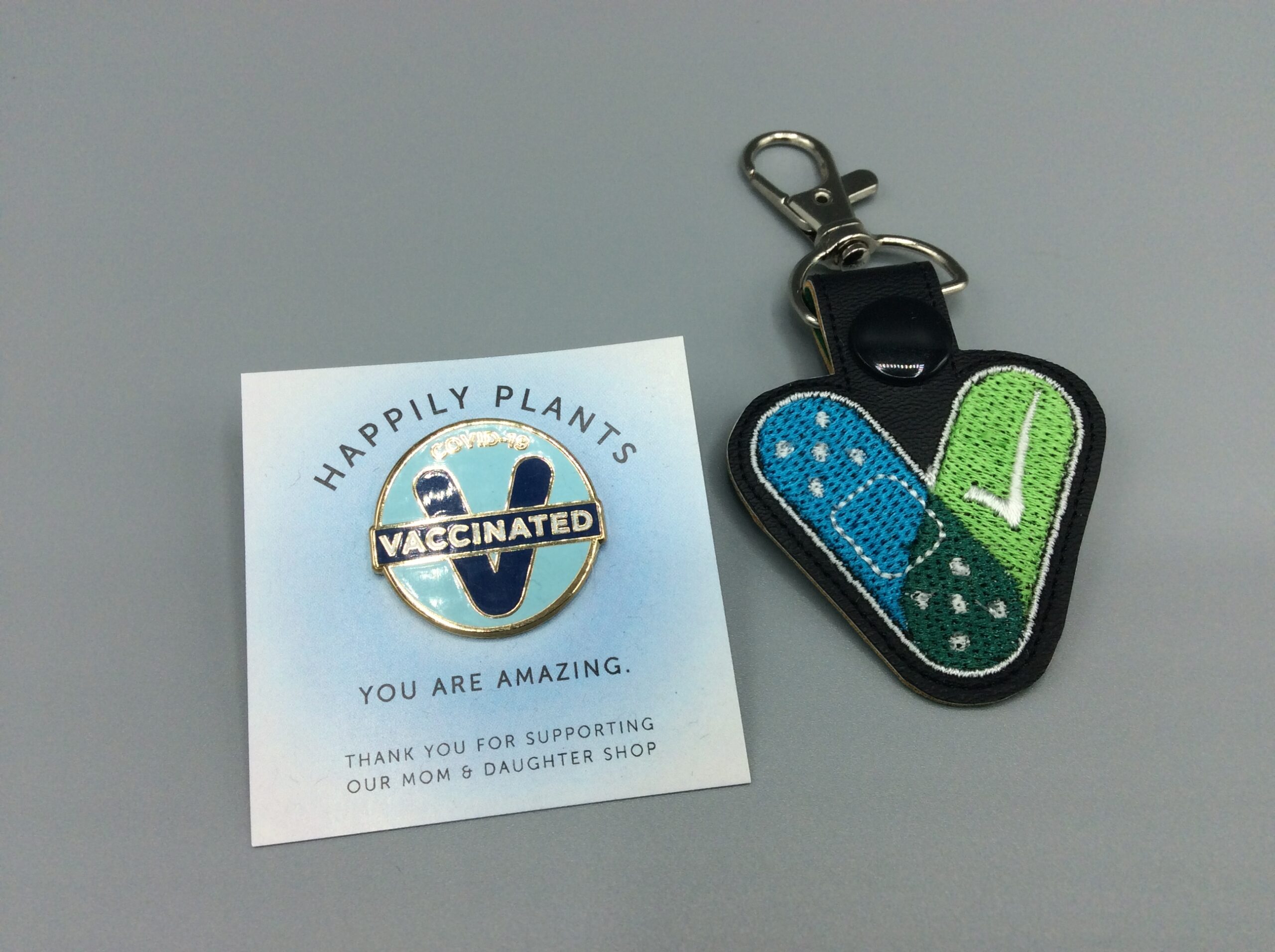 My husband bought us all some "Vaccinated" pins because we're in that weird limbo phase where we can now go un-masked most places, but also we aren't always comfortable doing so and/or don't want to pressure not-yet-vaxxed folks to unmask, but also we don't want to imply that the mask means we're not vaxxed, and round and round the logic goes.
But he also said it was kind of a souvenir of this whole weird time, which means I have mixed feelings about actually putting it on my purse. On my before-times Disney trip I bought a pair of pins, R2 and C-3PO, for me and Carl and immediately lost mine. I replaced it with a D-O "No thank you!" pin, which Carl just retrieved from inside the car seat, never mind the locking backs. Not a good track record! Yes, probably one of my Friday freebies should be a pin keep.
Anyway. Before he got the pins I had started on an official(ish)-logo patch/tab, so I have now finished it up so I can wear it without worrying about losing it. Enjoy!