Friday Freebie: Love Bug License Plate Snap Tab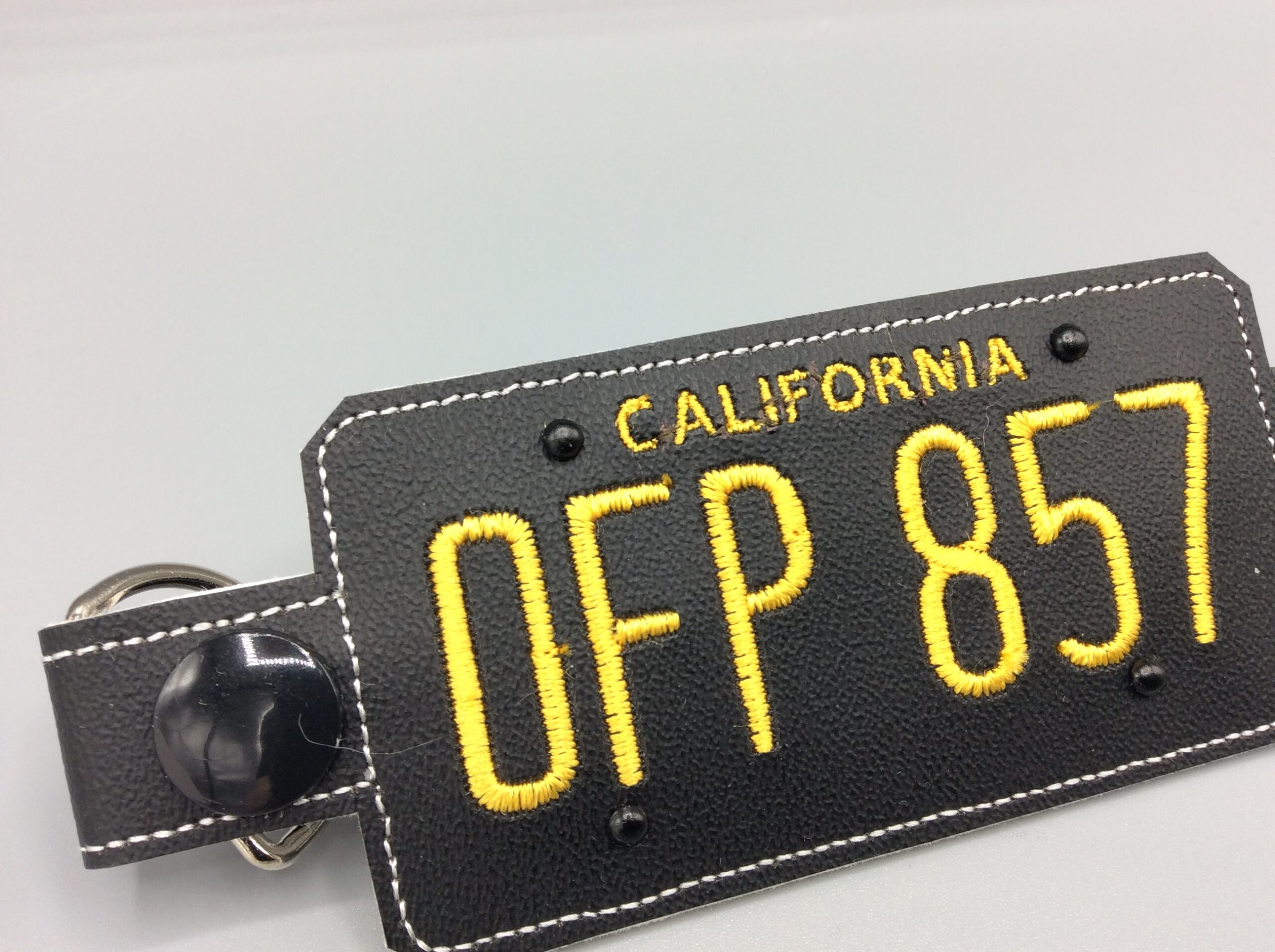 I've gotten a little stalled on revising the older snap tabs (as you may have noticed by the absence of posts the last couple Fridays) and the machine's been tied up doing butterfly wings for so long that I haven't done much with vinyl. But Gabe and Herbie needed some more snap tabs (and Gabe wisely mentions me every time someone asks for another one, a gentle nudge that I should not put it off as I'm prone to) so I made some, and while I was at it made another variation.
Herbie's 1960's-era California license plate is fewer thread changes than the iconic 53 badge version (and more general-purpose, since that tab is deliberately stop-sign shaped which doesn't make as much sense in the general Love Bug theme, just in Gabe's version). If you're concerned about putting brads in, there's also a version with stitched plate screws. Don't do both!