Jobs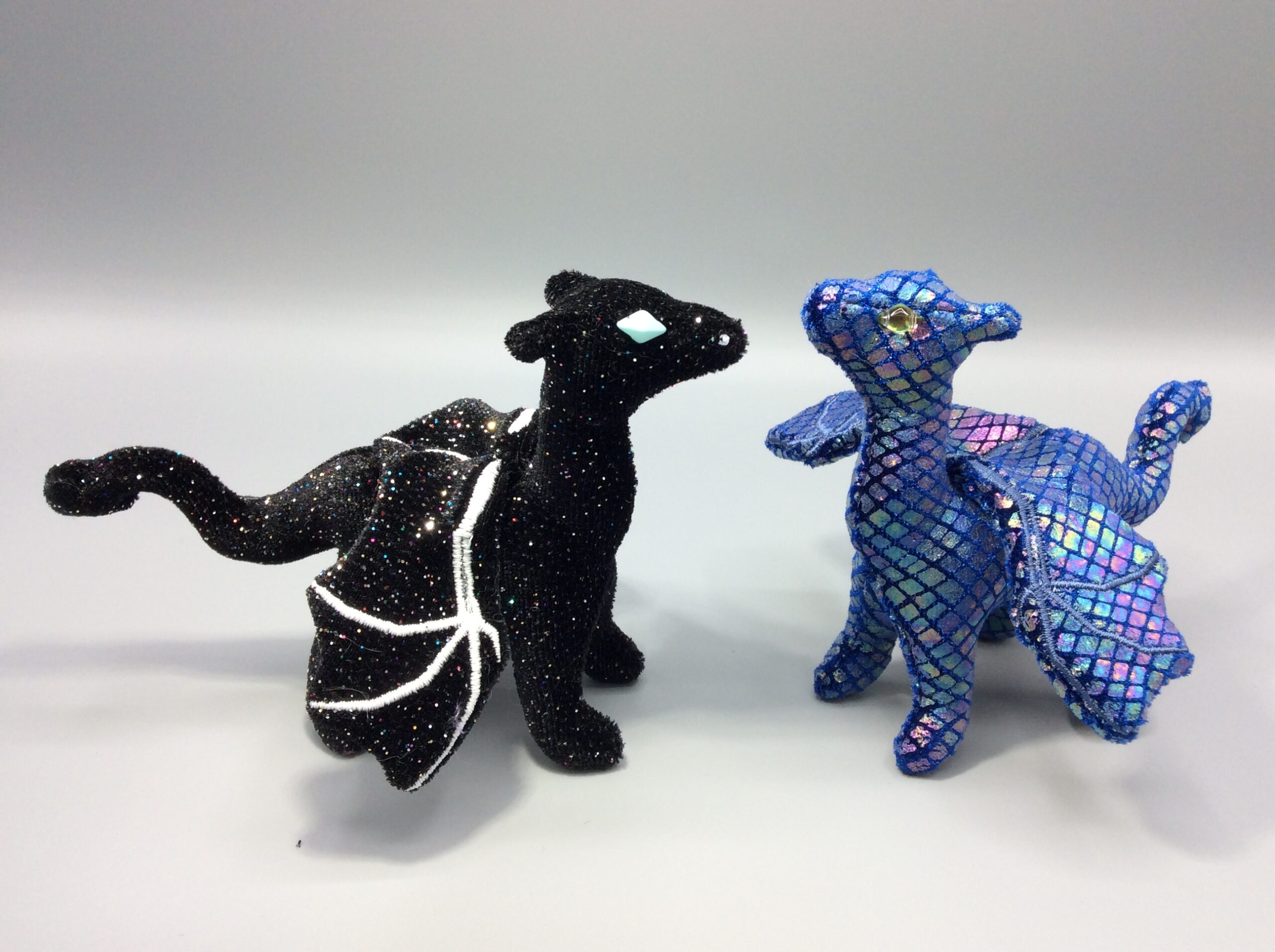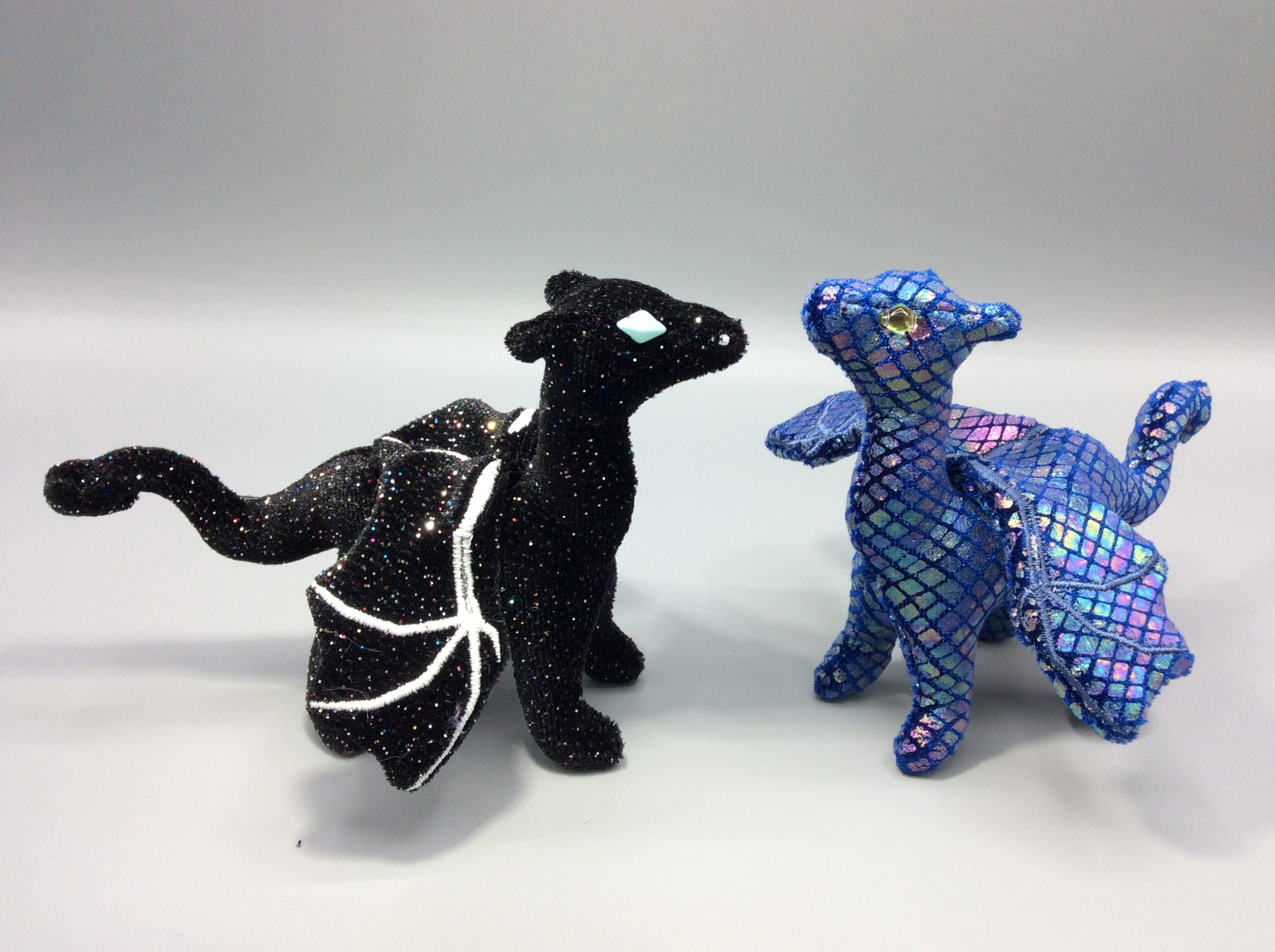 There's been a March Meet The Maker hashtag on Instagram, and yesterday's prompt was "job[s]" so I took the opportunity to list a few of the jobs inherent in running a crafting business. It's an important thing to take into account when pricing goods. I left off "social media manager" and also left off the front picture (of the BZA shoulder dragon) so, you know, obviously not good at that one.
The one that's been taking up all my time this week has been "fabric buyer" and I don't have much to show for it, blog-wise or fabric-wise. I've been chasing down the fabric from my last entry, and the iridescent gold stretch velvet that I just realized I didn't ever blog about. Apparently I did all my complaining about the impossibility of photographing it on Mastodon. I tried so many lighting setups. Some of the results were… yeah.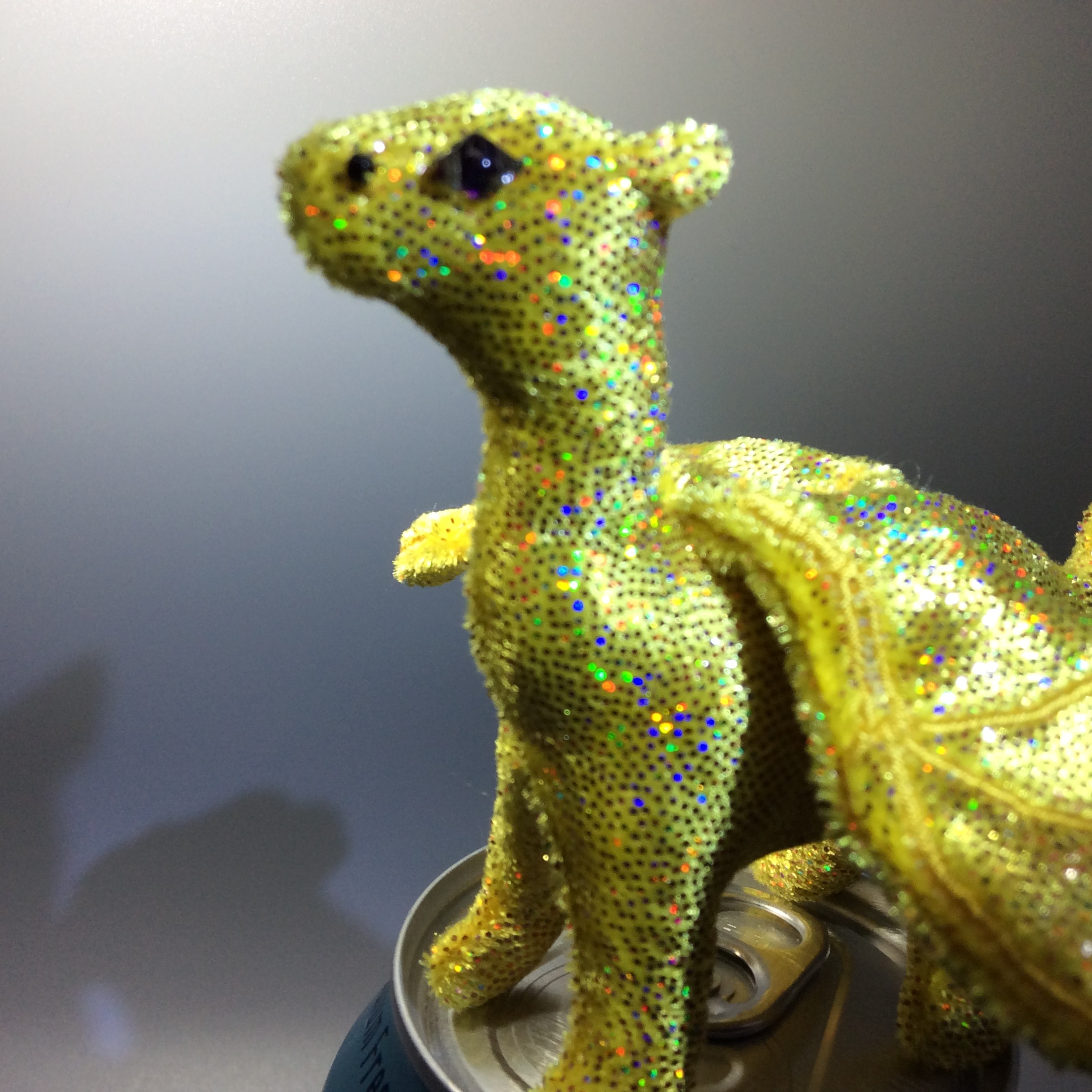 It's another iridescent foiled stretch velvet, also discontinued. I managed to run down some of the other variants of the snakeskin: turquoise *should* arrive tomorrow, and silver and pearl are out there… somewhere. Trackable packages have spoiled me so much I don't know what to do with myself when I don't know when they're going to arrive. Anyway, I do have a little bit of a sneak peek at the Saturday shop drop, though more will depend on what arrives tomorrow.
I busted out the glitter-shedding galaxy velvets to go with the glow-in-the-dark eyes. Here's the multi-color sparkle one, with white thread and aqua eyes. Both thread and eyes glow, and I'm going to have to get the DSLR and tripod out and learn to play with longer exposure. That should go well.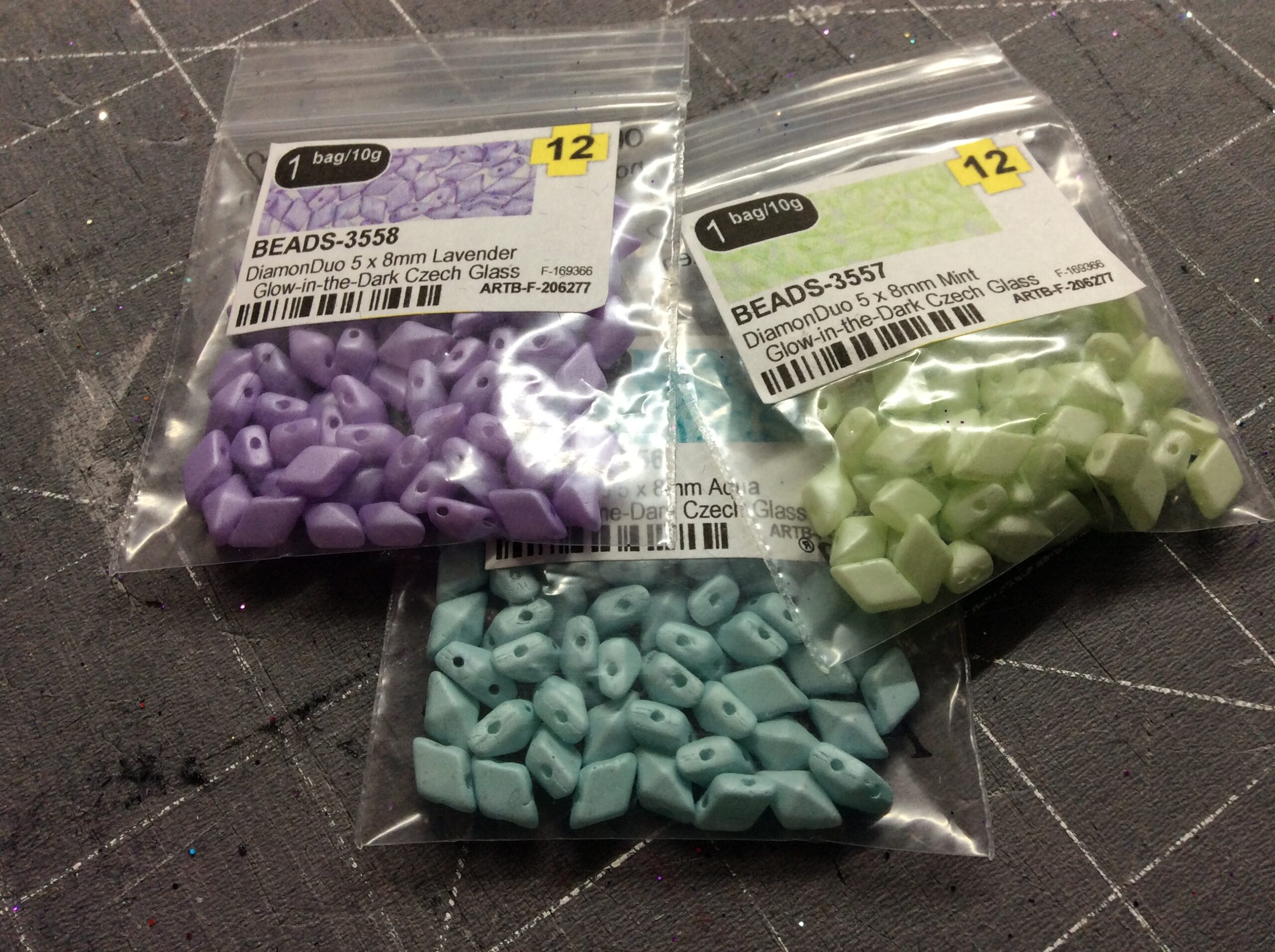 Mint will go with the green sparkle, lavender with purple sparkle. I've ordered purple glow thread (same color glow, but is pale lavender in regular light) but it hasn't even shipped yet so I'm not sure purple will make it into the shop drop. It's been that kind of week.
In other news: hi, all you new people from Facebook. I have no idea what group or page pointed to me, but my stats spiked and a bunch of you signed up for blog entries and new-product announcements. Somebody leave a comment with where you all came from because Facebook doesn't tell me that. I'm about half conventional-embroidery and half plushie-making (usually but not always in-the-hoop) so tell me what you're here for. Hopefully not photography tips.