It's advent-calendar time again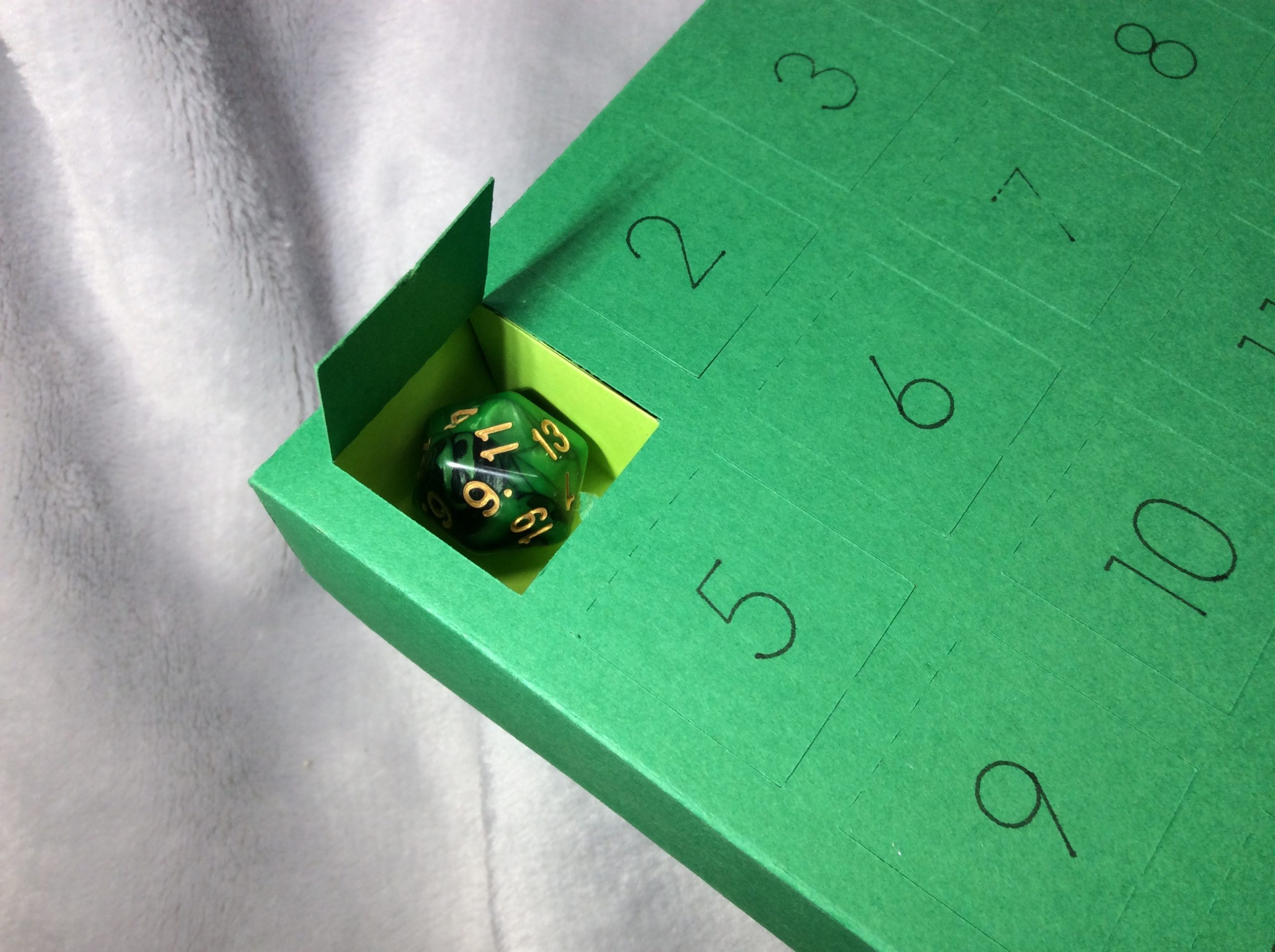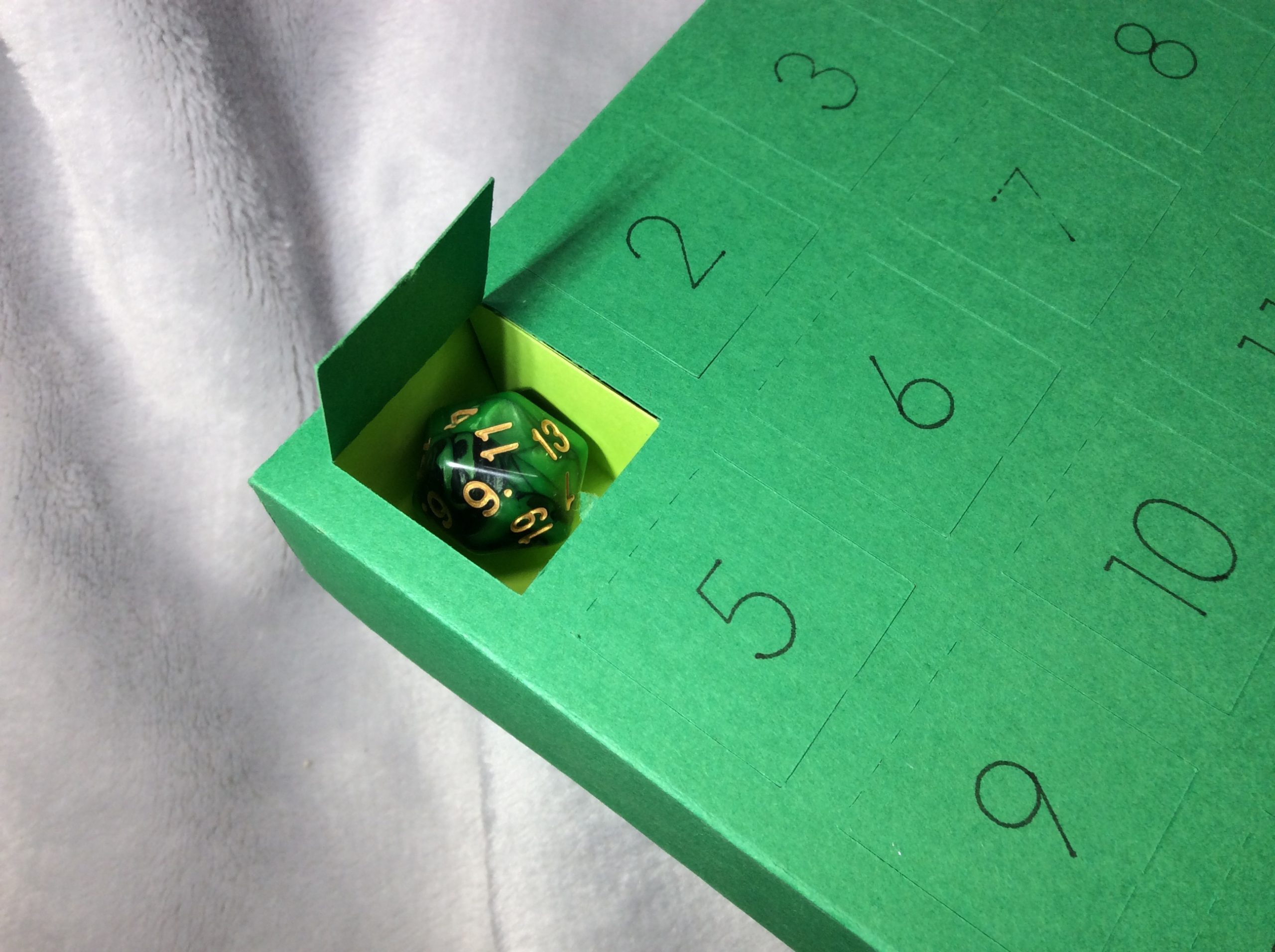 I guess the new fashion in blogs is to simply recycle old posts periodically. I can't bring myself to do that, so I'll just link to last year's Compact Cutting-Machine Countdown Calendar which I somehow missed the full alliteration of. I could have called it a "Compact Cricut Countdown Calendar" instead but, well, I use a Silhouette. Would anyone know what I meant if I said "Compact Cameo Countdown Calendar"? Hmm.
Aaaaaanyway, it fits in a USPS Flat Rate Small Box, and I'm going to do a few more this year for next Wednesday's shop drop. I'm also working on a few less-compact versions, and some non-surprise-y gift boxes. Once I get the bugs ironed out I'll post the files for those.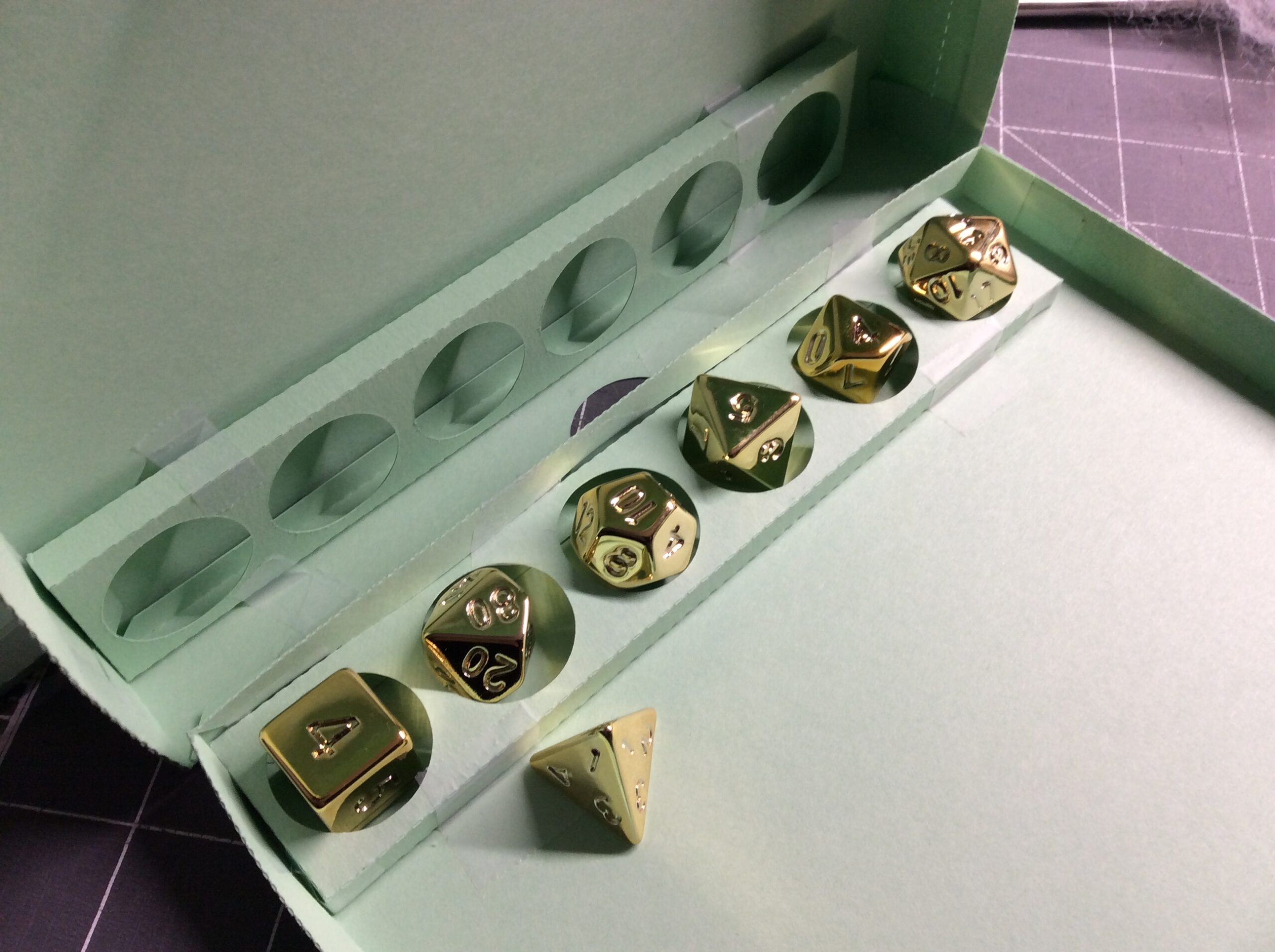 The faceted boxes are someone else's design, found here. They're still not big enough for that golf ball.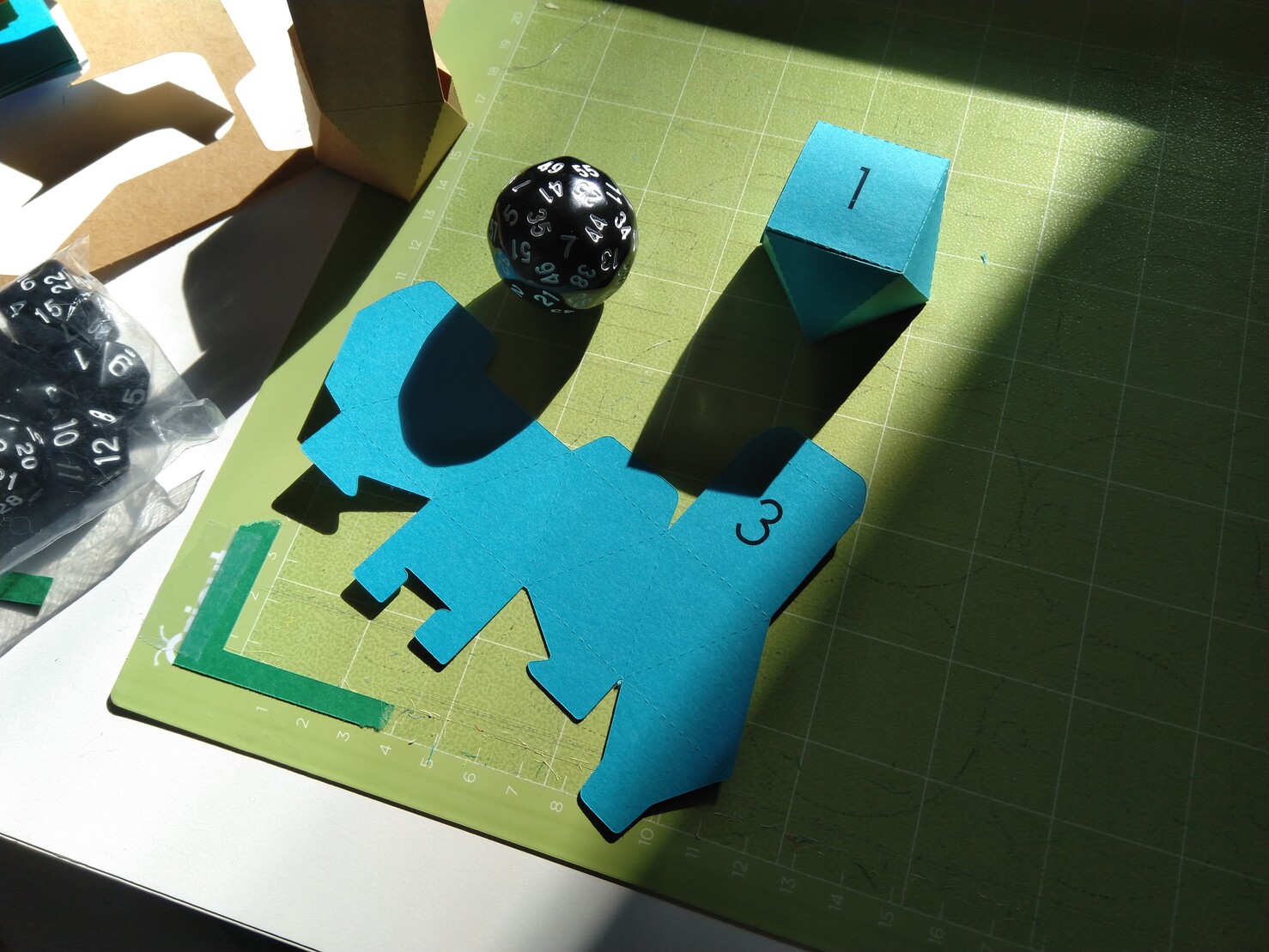 And now, back to the dragon mines.