The Carolina Wren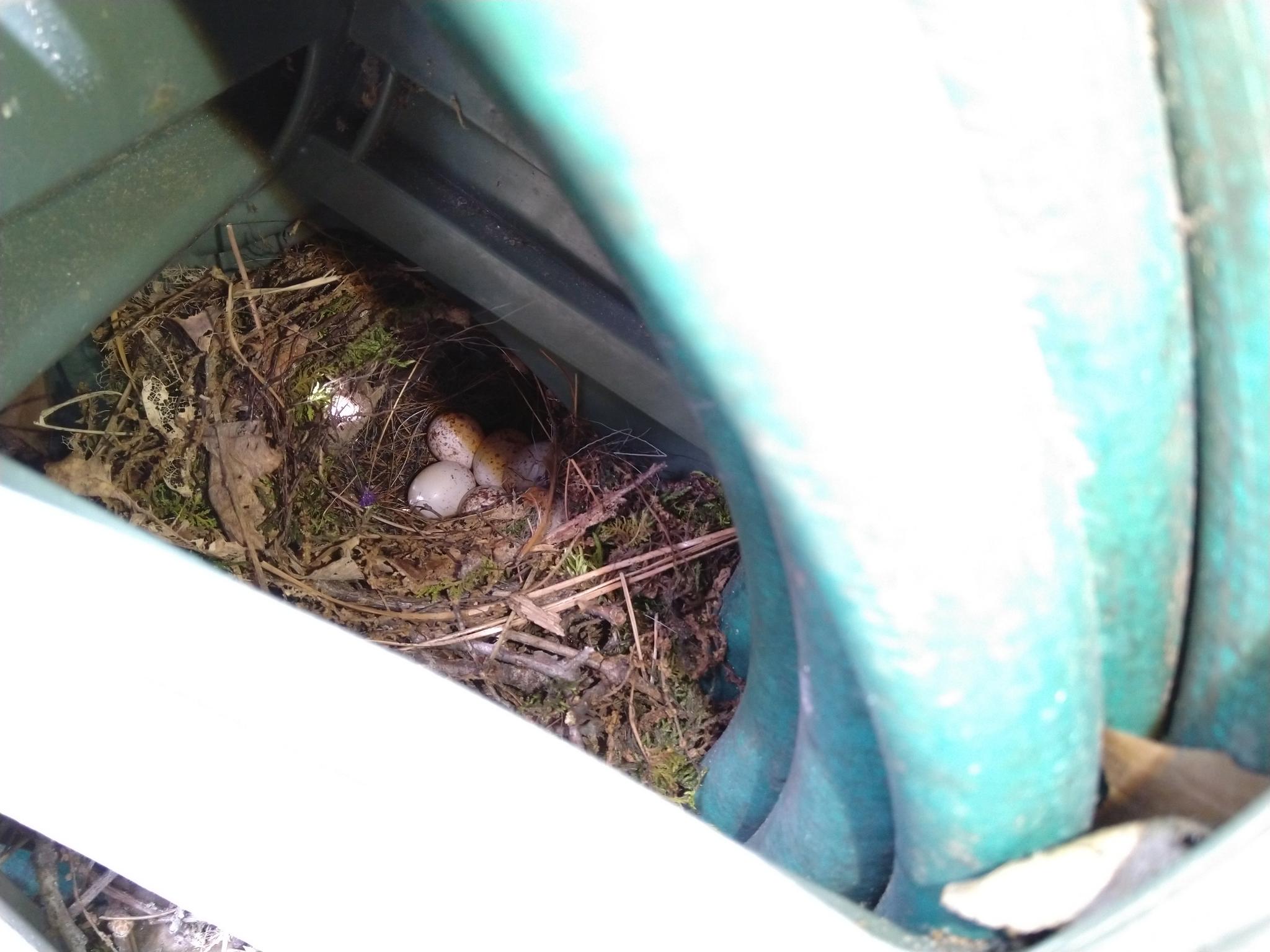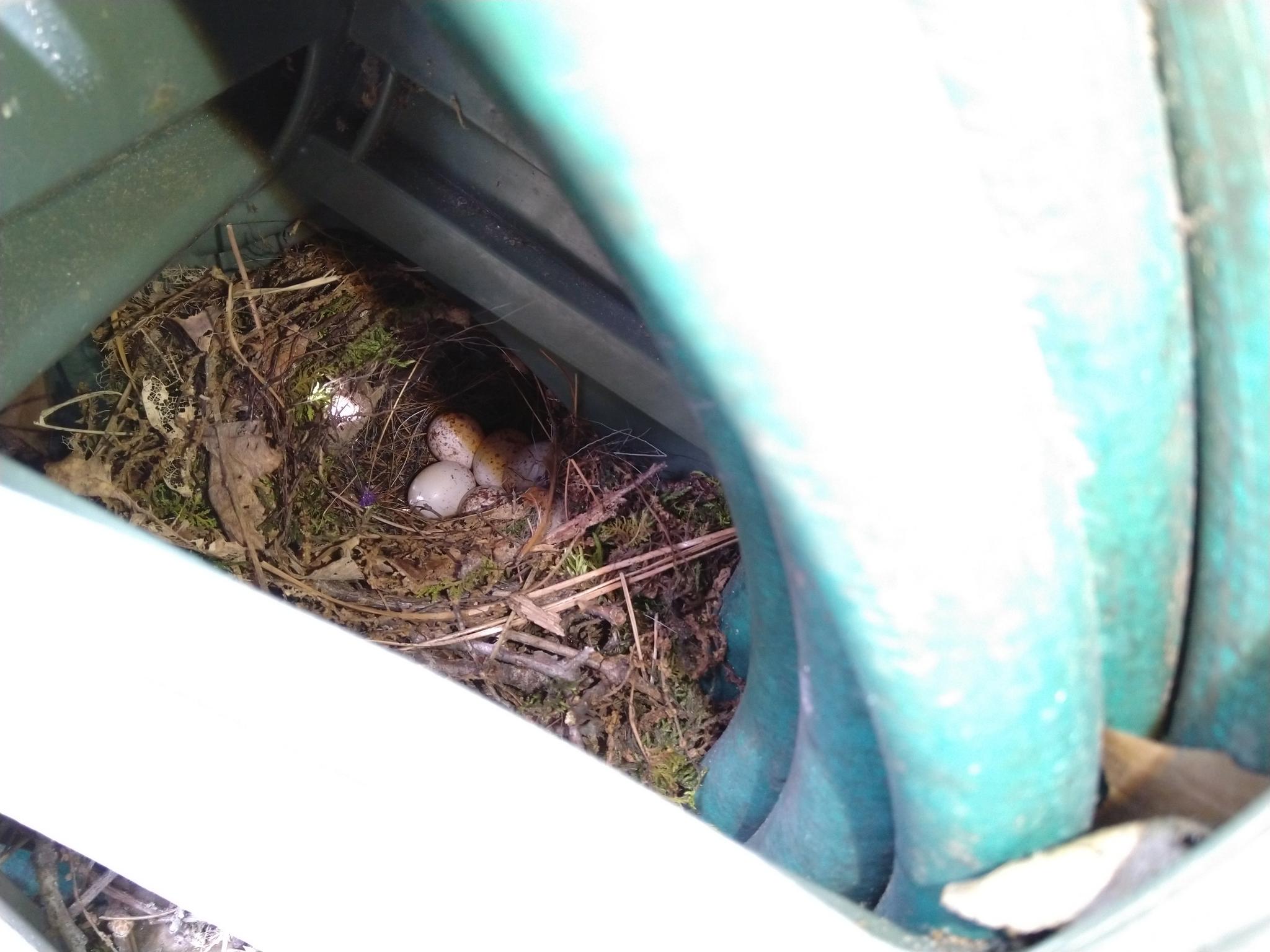 Today was "change the bird bath water" day, in the ongoing war against both algae and mosquito larvae. There's a hose reel mounted on the back of the house that hasn't been reeled since we moved in – there's just enough unrolled to reach the bird bath. I leaned up against the bay window above it, and reached down behind the rhododendron to turn on the spigot, stood up… and something flew into my face.
Mr. Wren has been perching on the patio furniture and singing all spring, so I figured he had a family in the clay birdhouse that they've used in past years. And maybe they did, for the first brood, but at some point they renovated the mess of a nest that's been in that hose reel, and Mrs. Wren did not appreciate me getting so close.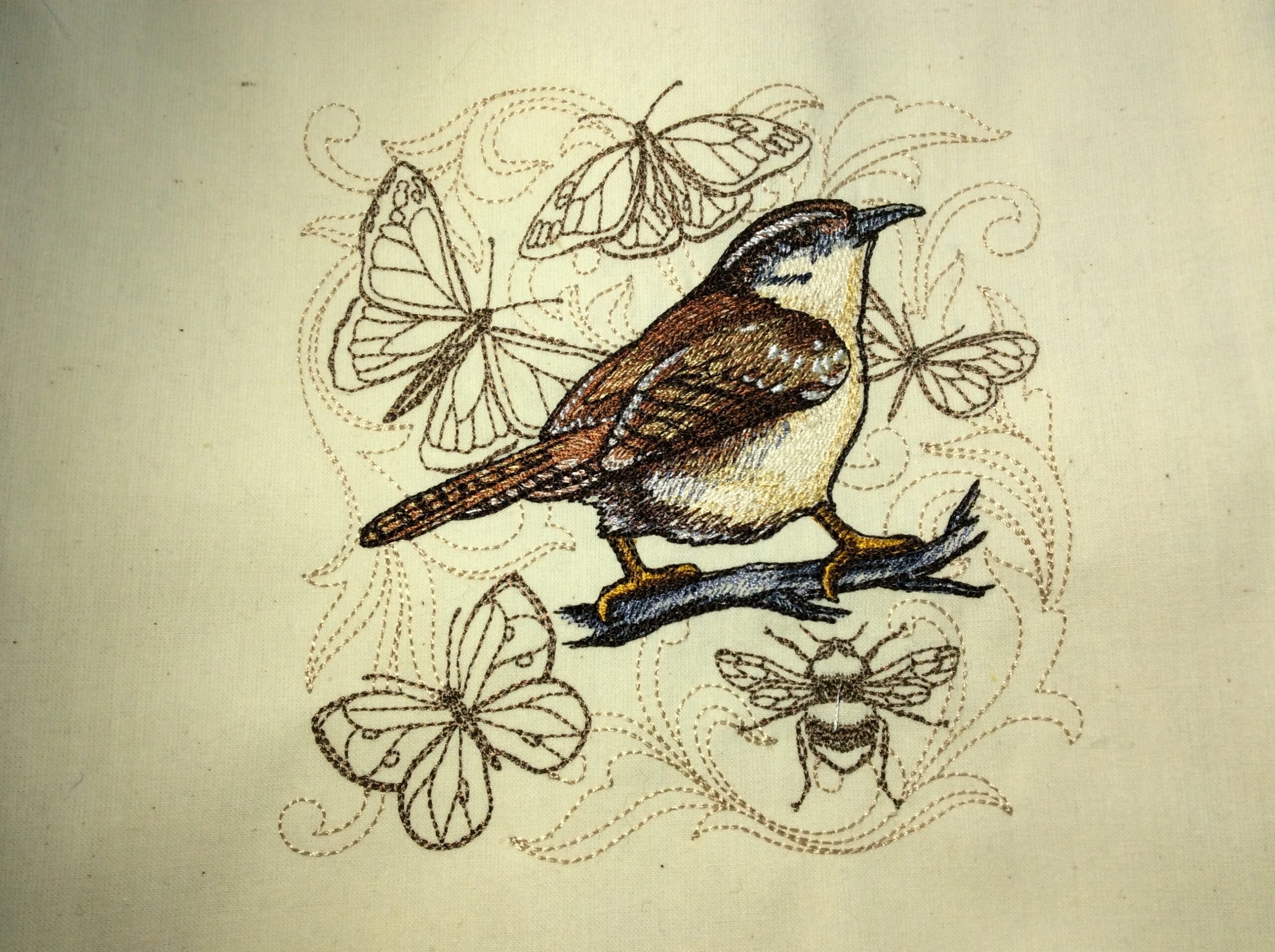 Last December, I had worked on converting the colors in this design, then set it aside to work on Christmas presents and never got back to it. Now that I have some lighter and/or warmer grays I guess I should dig out my notes.