Olivia vs. the Celestial Dragon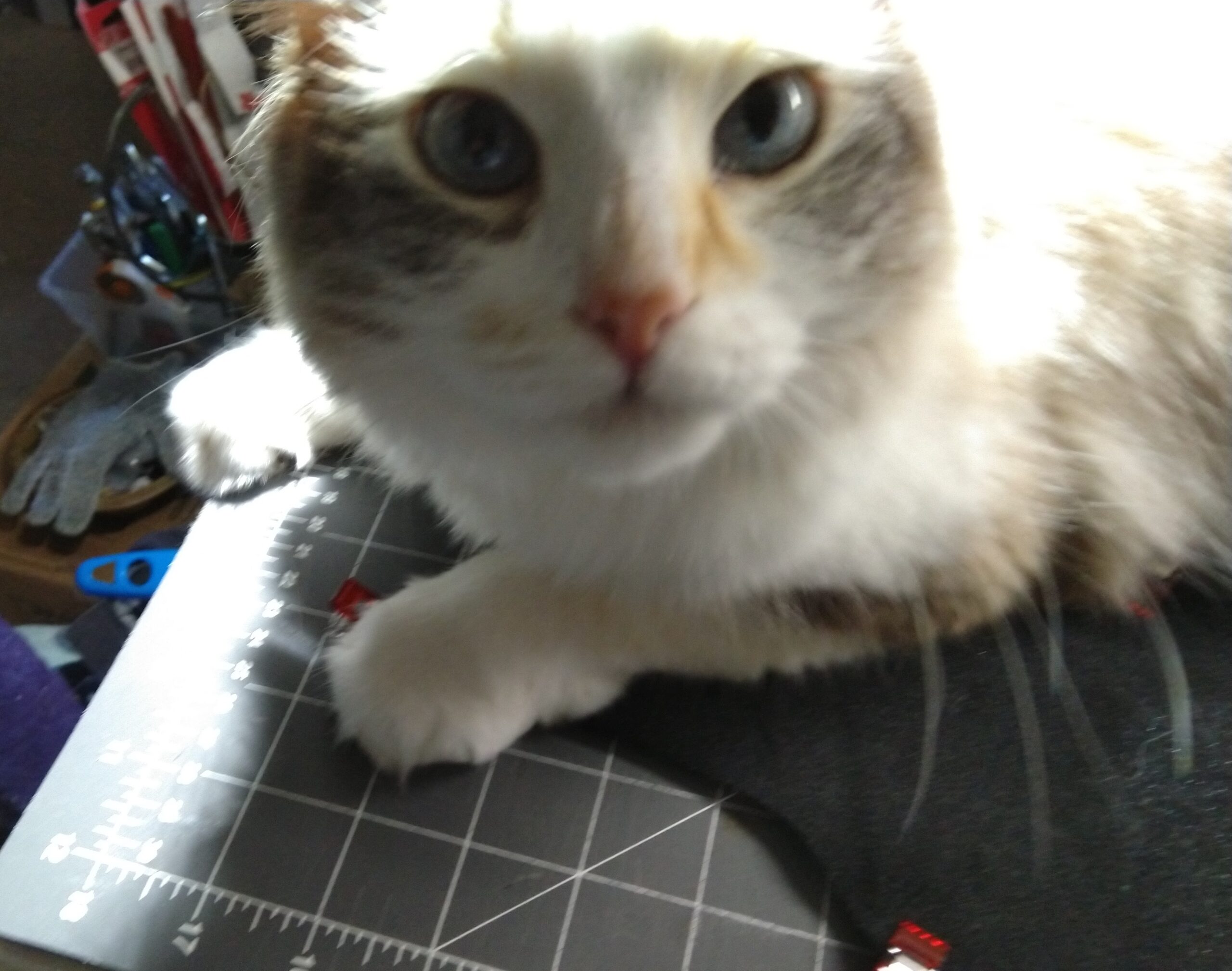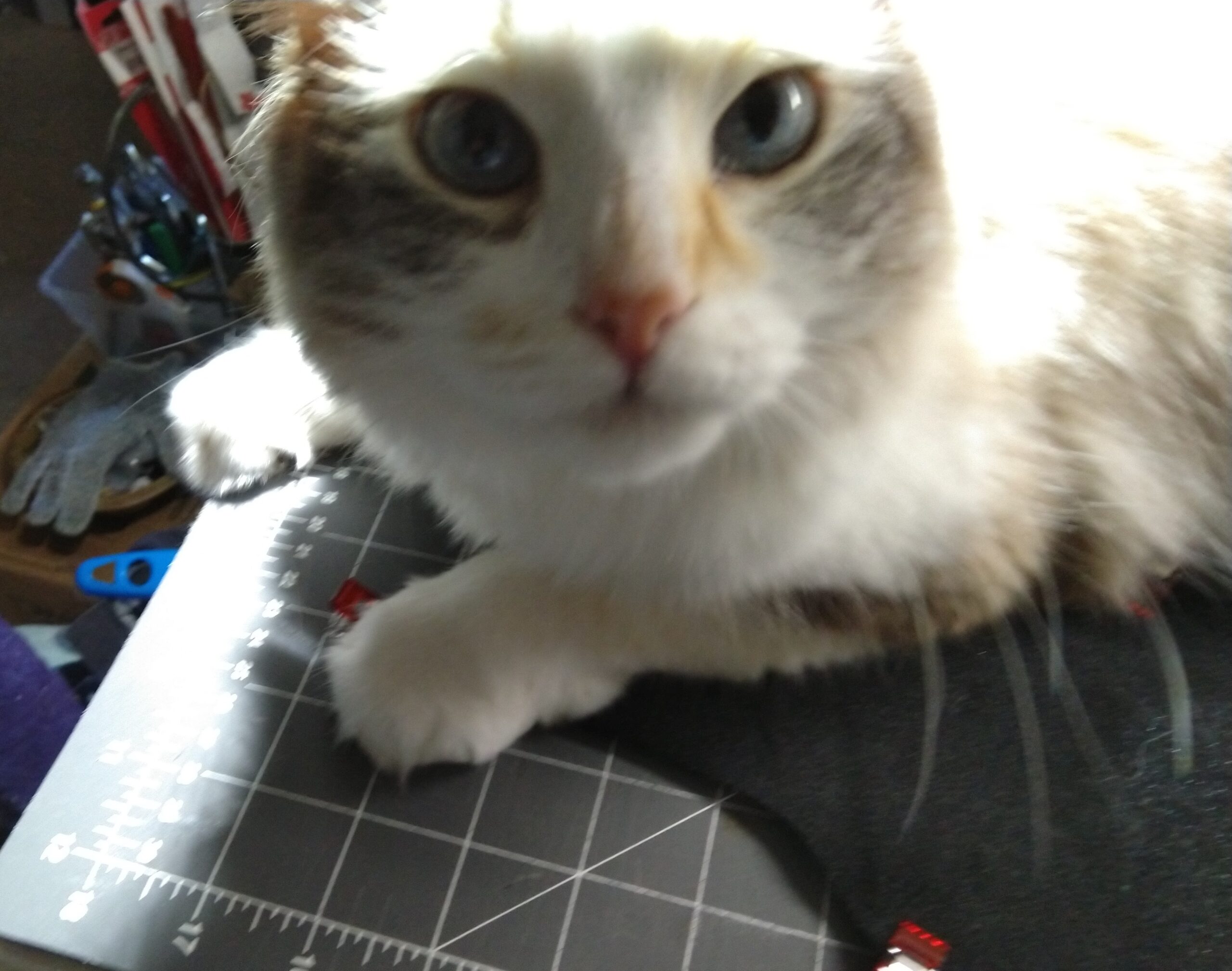 Of the three cats, Ramses (Turkish Angorish) is the one that is most likely to "help" with sewing. Poppi (Nebelungish) never ever gets up there; he doesn't care for tables unless they have food on them. Sometimes Olivia (dilute torbieish) will sit behind the sewing machine and chase thread tails, but generally Ramses is the one who wants to sprawl on the cutting table.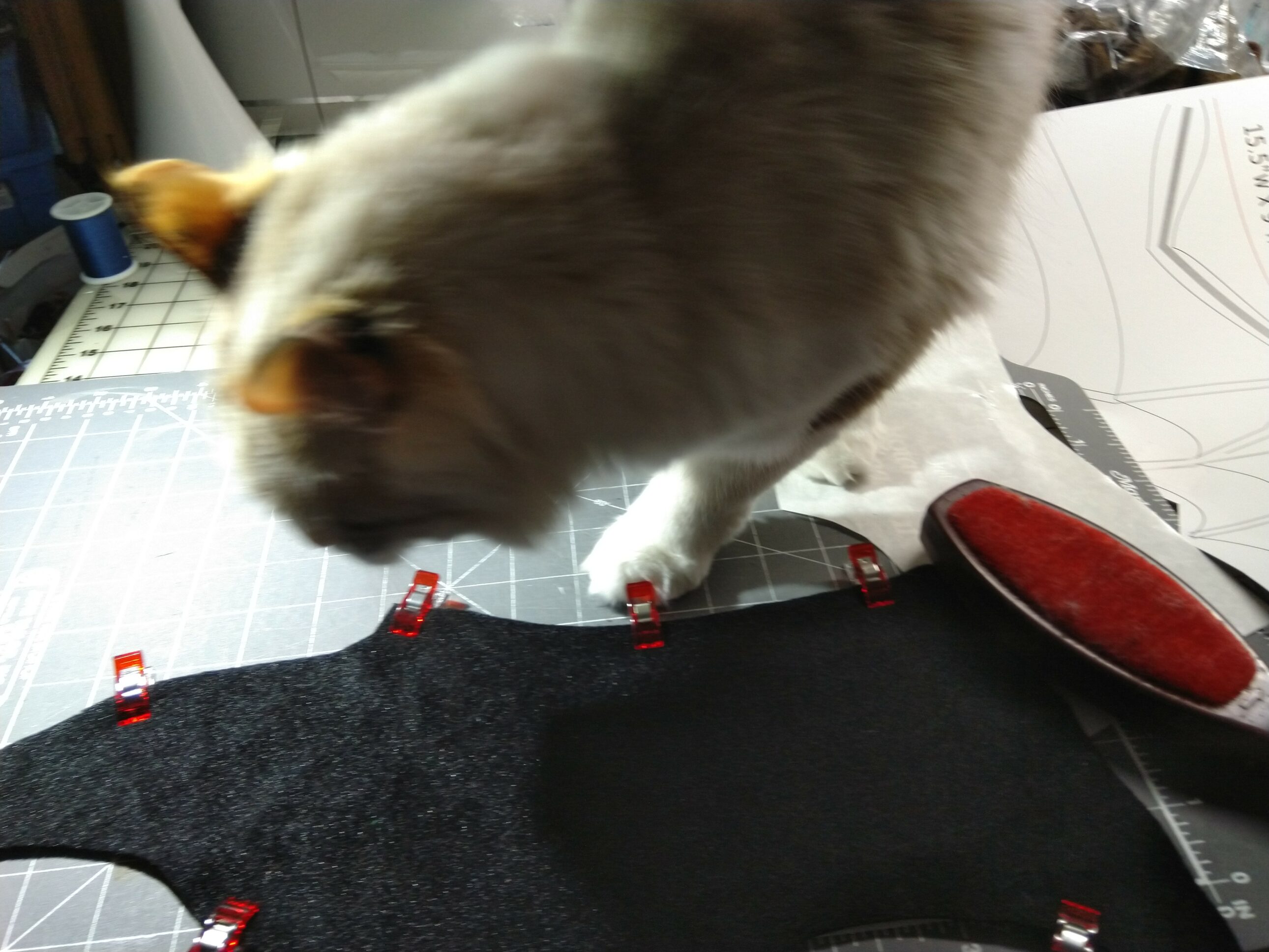 Today, though, Olivia sensed that I had just brushed all most of the cat hair off the Celestial wing-in-progress, and showed up out of nowhere.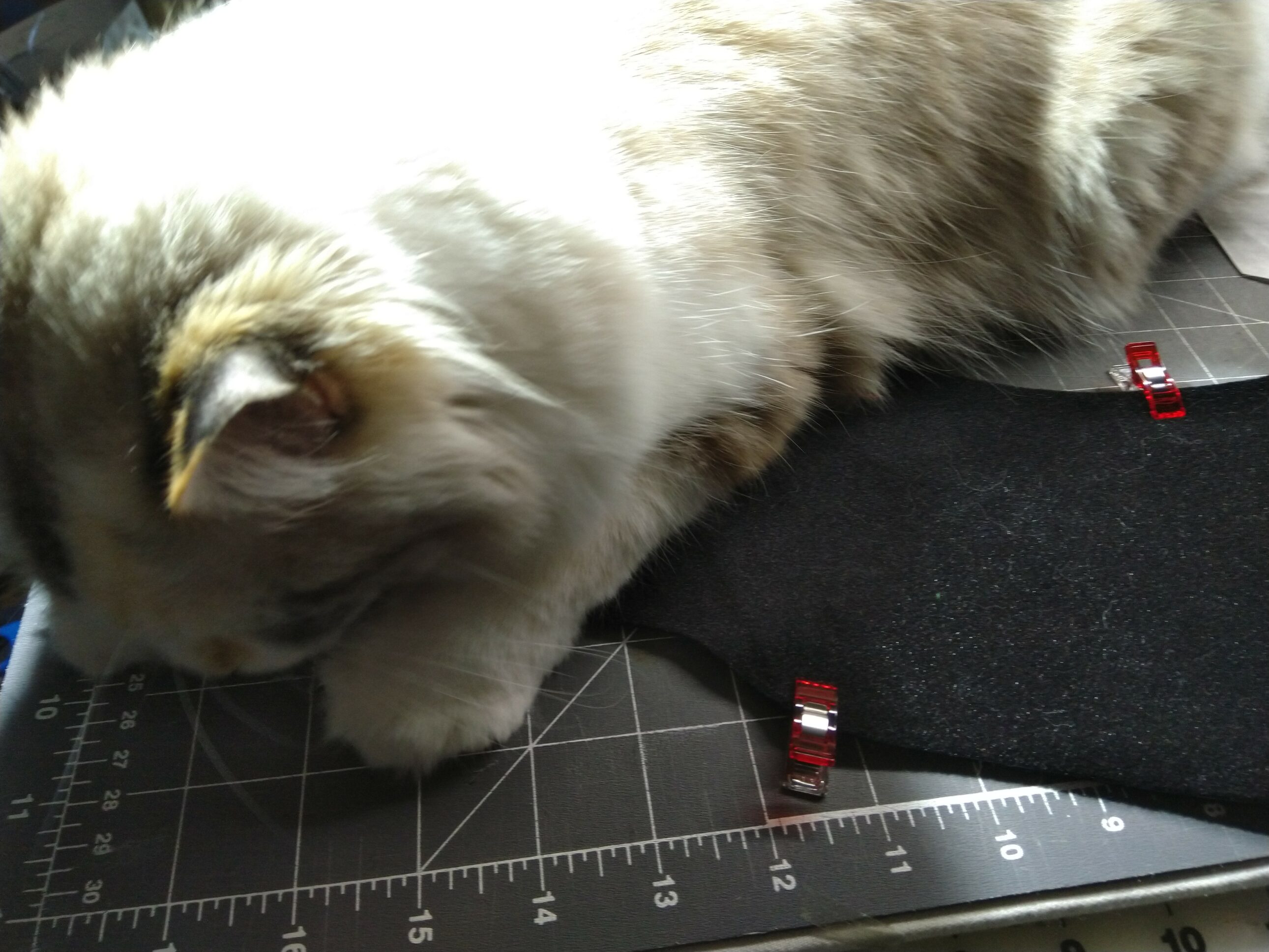 She literally got up there specifically to rub her face on the velvet.
Aaaaand this is why I have a cat-hair disclaimer on everything in the shops.