Chameleon pencil hugger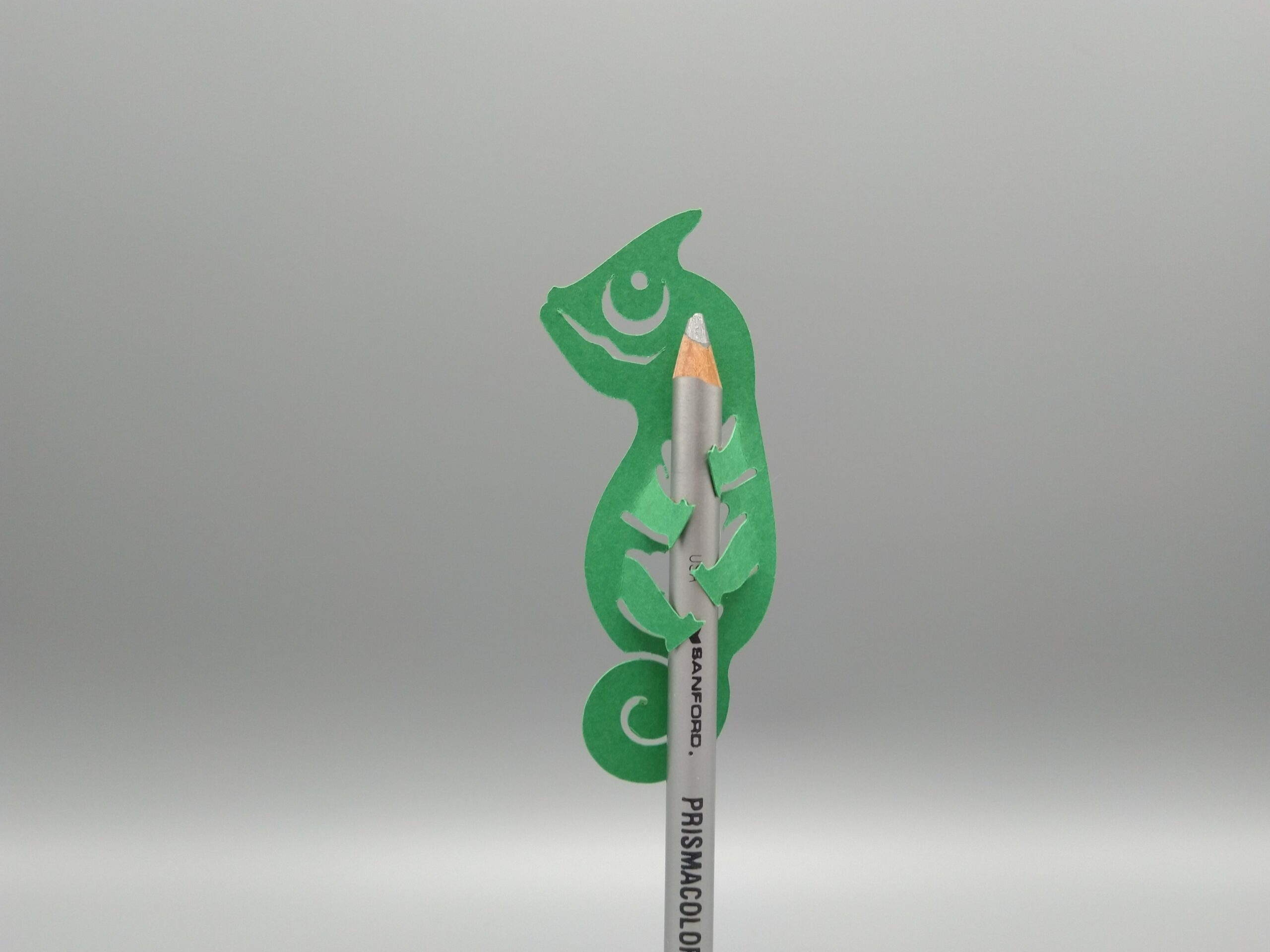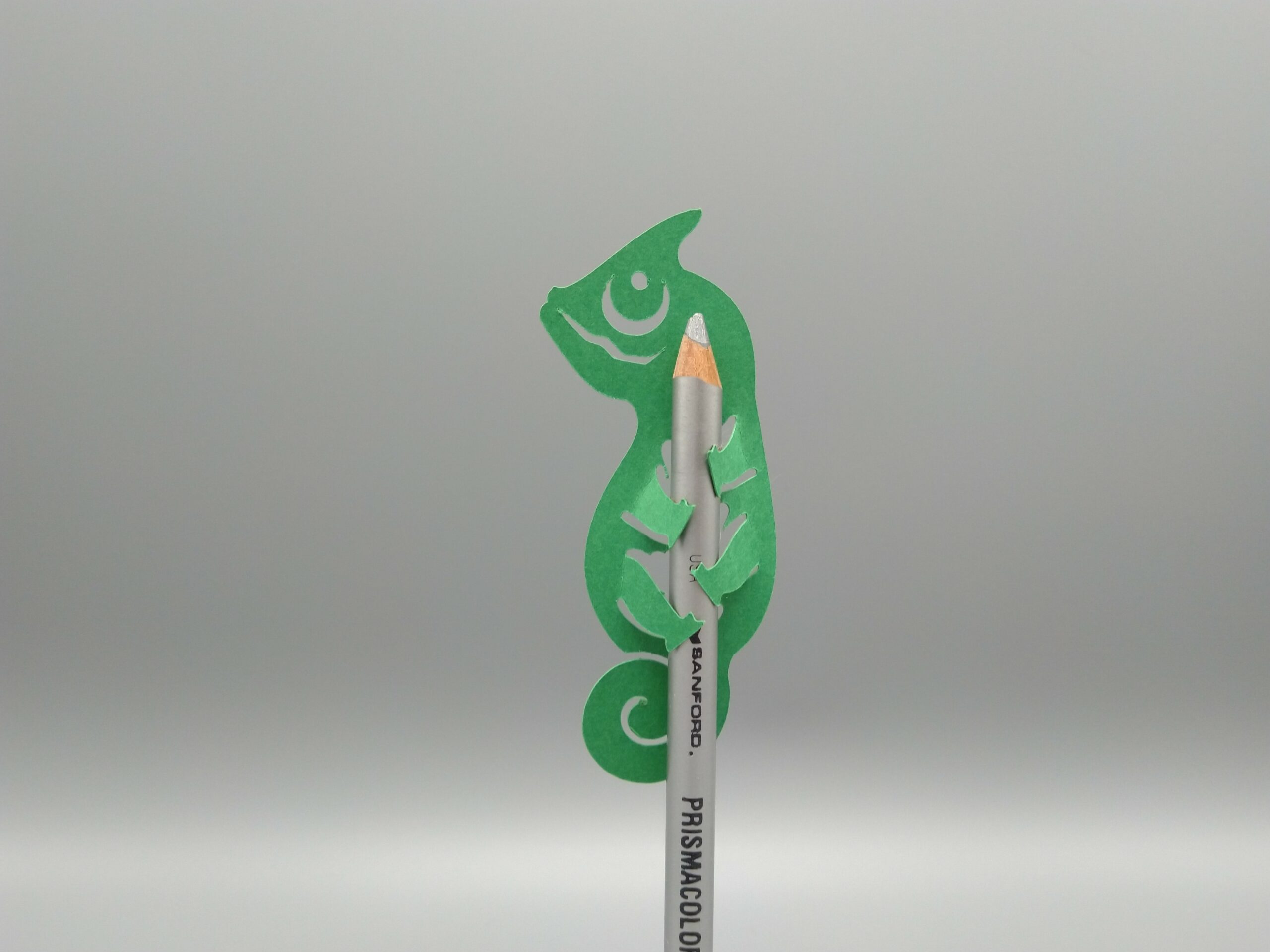 A lifetime ago (so, last fall), my sister's kids' school mascot became the chameleon. She's always looking for little things to use for PTO events, and she has a cutting machine, so I drew up a little pencil (or straw) hugger design.

It's an odd little shape, but when it's done you can gently lift each of its legs and curl (or fold, but a tiny bend looks better) them up, then back over. Leave the odd-shaped inter-leg pieces flat. Slide a straw or pencil through, legs on top and inter-leg pieces behind, and it will grip it.
Ideally, I'd've done this on a changeable holographic paper but, well, I'm still not making any non-essential shopping trips or online orders. It's kind of embarrassing to realize just how much I can make out of my stash.