Social distancing bears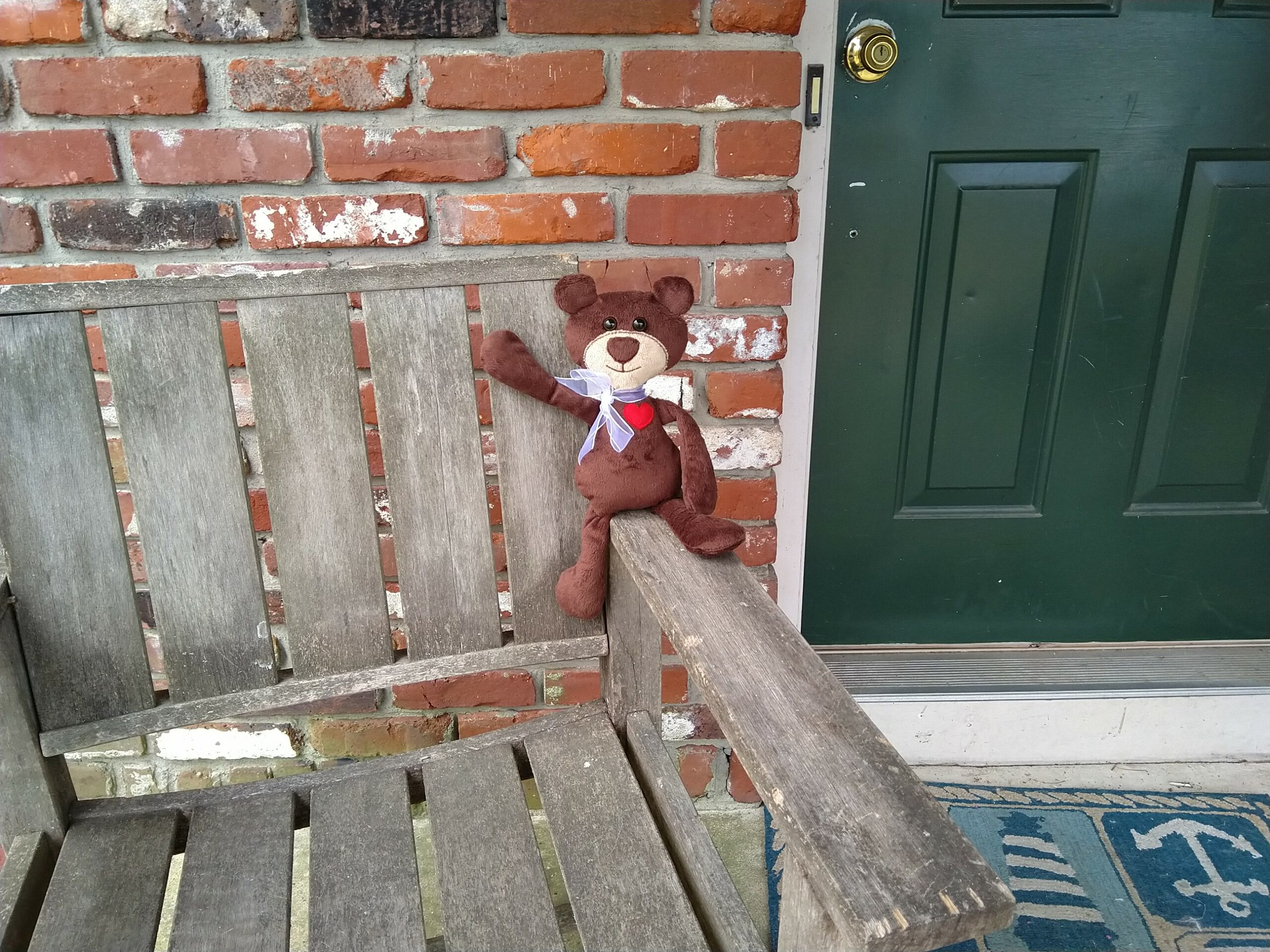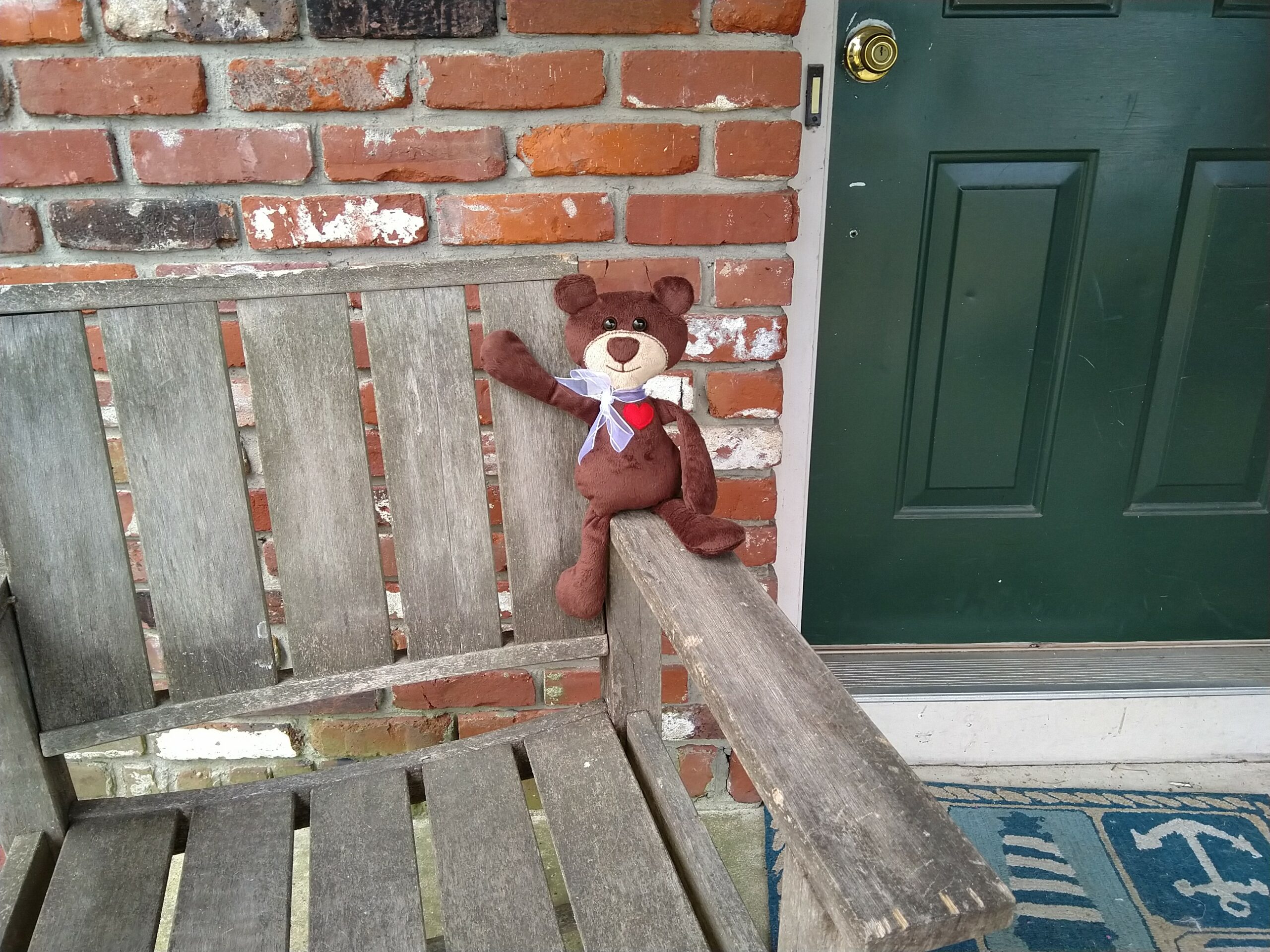 I made one of the Kimberbears I linked to on Wednesday just to see how the pattern works out. It's a bit different than I would have done it; I would have tucked the arms and legs inside the body and had the embroidery machine finish them off, but I guess that could get a little too fiddly for novices.
As it is, mine's a little wonky; I skipped the nose and eyes planning to use safety ones, then changed my mind midstream and went with the appliqued nose after the muzzle was sewn down. And I hand-sewed the legs in and then decided to try the quick-and-dirty zigzag method the design suggests and, well, one arm didn't catch the back piece at all and the other caught too much. It's okay for a bear that's only going to be seen from a distance, though – the neighborhood has been putting bears and rainbows in windows as a scavenger hunt for kids (and, let's be honest, the rest of us) out walking.