In-the-hoop pug plush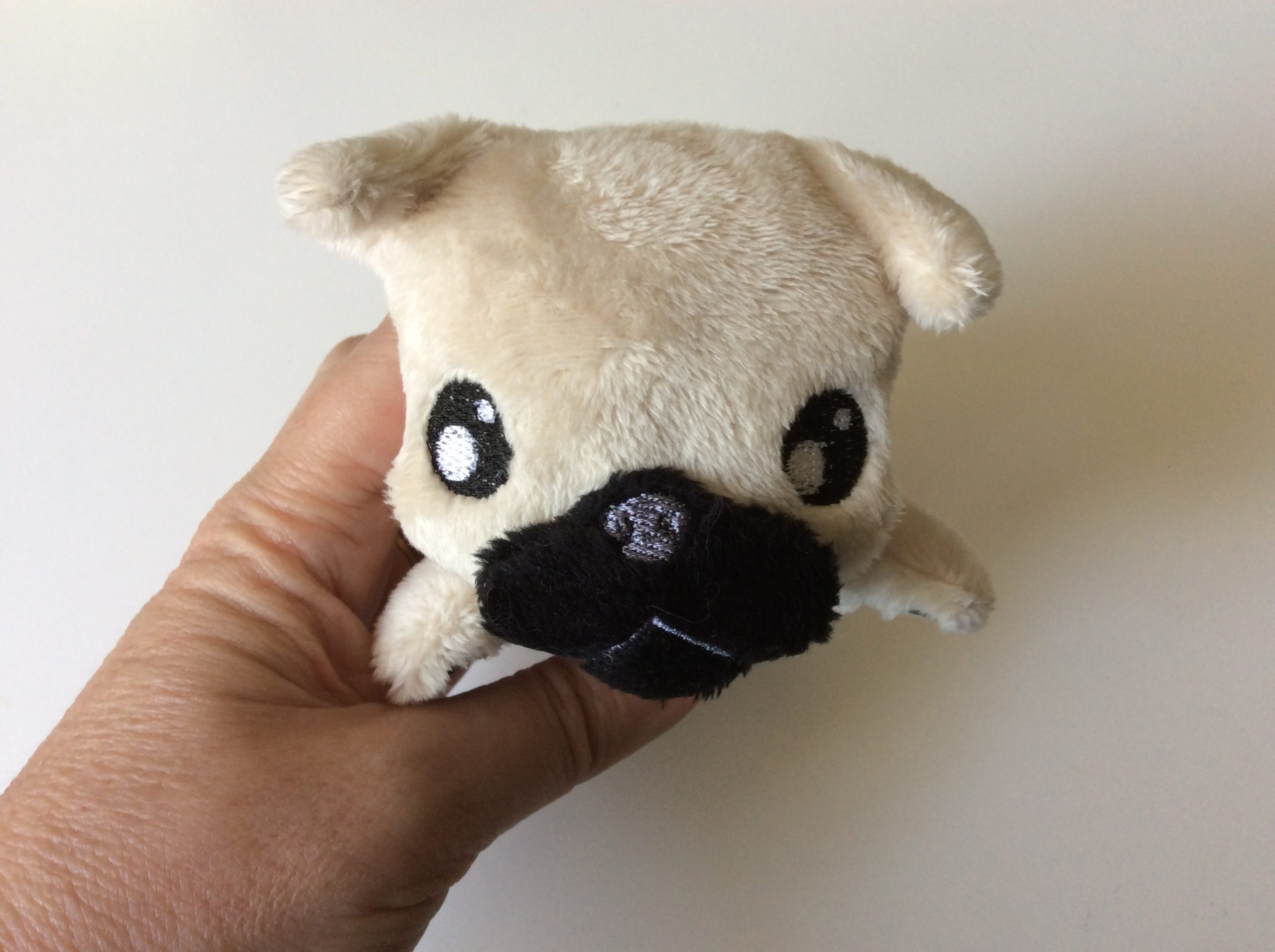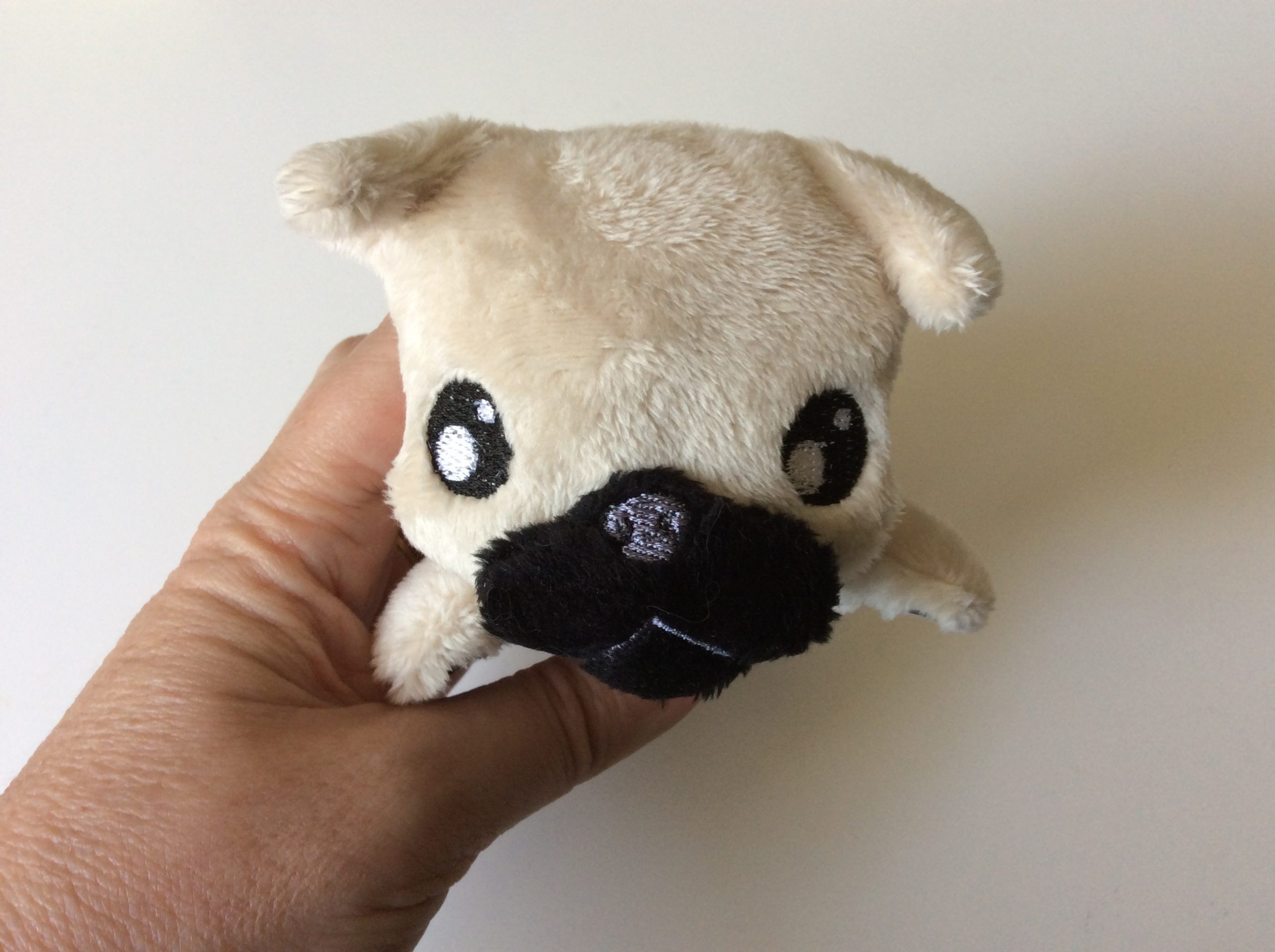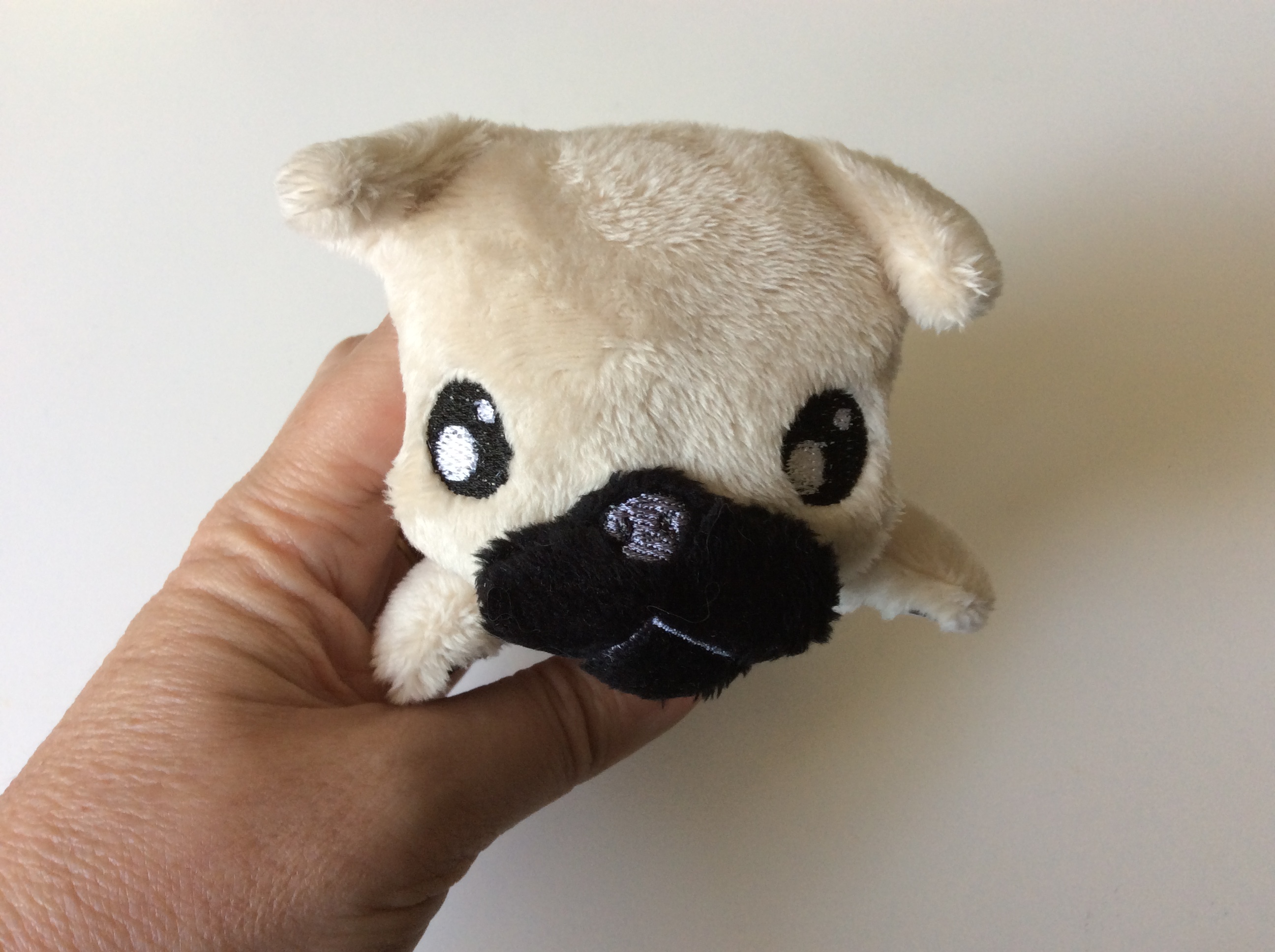 Back to the minky, and an entirely-in-the-hoop plush pug.
After all my complaints about flat-sewn pieces that require hand assembly for dimension, that was what I went with for the pug head because come on, it's a pug, it needed a flattish face. I'll have a version that's even flatter (with appliquéd muzzle and ears) but the three-part version is my favorite.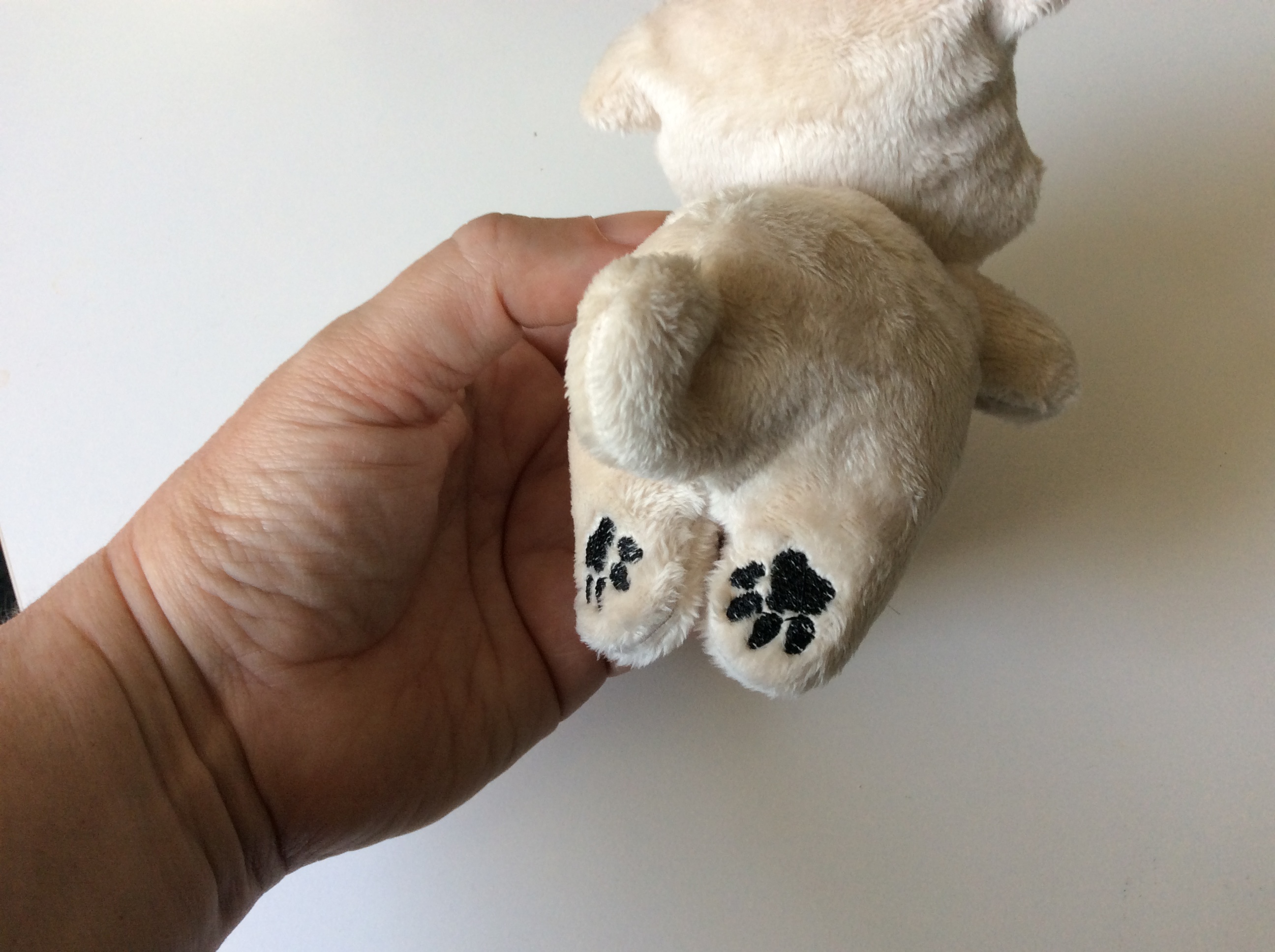 The body is very little changed from the elephant body, and in the final version I shifted the tail a little higher on the backside. I also didn't bother with any top stabilizer while embroidering the pawpads so they're a little rough, and I didn't trim jump threads. I also left the ears fawn, which okay only tends to happen on dogs that don't have much black on their muzzles either, but this was a quick sample run.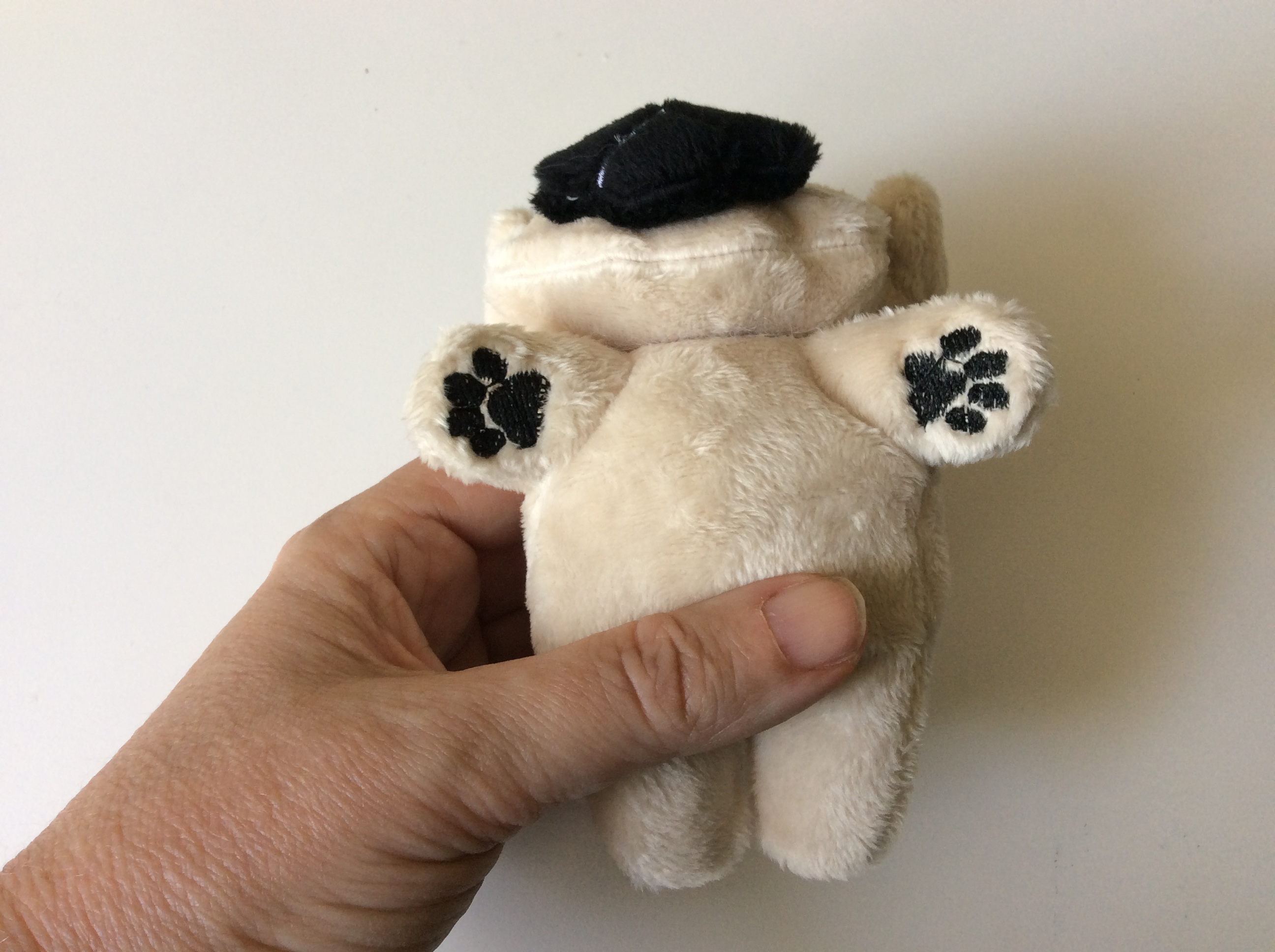 I'm hoping to collect a whole little library of plushie patterns to dump on Etsy in a group. And a freebie for the blog, of course. I'm always open to suggestions!