The Jumping Spider pattern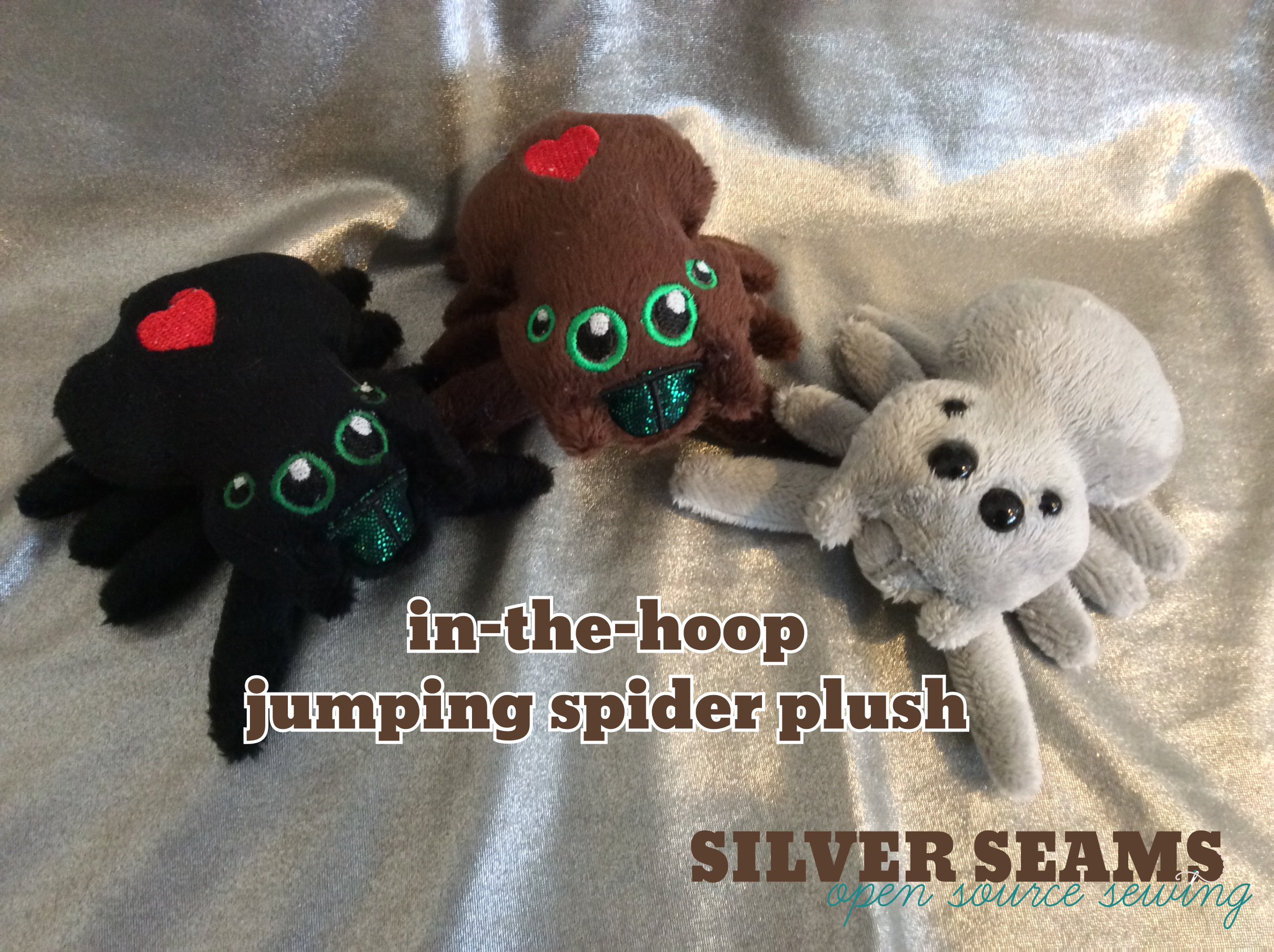 I wrote about the origin of these spiders on Monday, so I'm happy to say I have a finished pattern and not just another unfinished item to add to my to-do list. It's designed as an in-the-hoop pattern for an embroidery machine but you can also sew it with a conventional machine and use safety eyes.
After the upgrade to WordPress, I moved the pattern to a permanent home in the Free Patterns section: The Jumping Spider. Look for it there now.
If you make a spider, let me know! Send me an email or tag me on Instagram (don't forget the underscore in the middle there) or on Flickr