The tiny pink Pi's are here!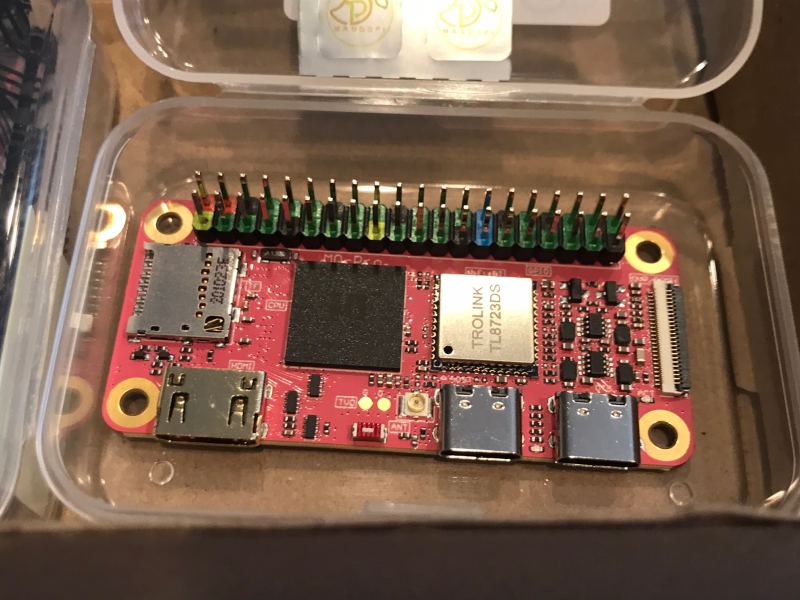 I haven't actually built an image for one because I didn't expect them until Friday, but hopefully that won't take long and then I can update the tutorial. The C4 Zebra Case should fit them, so I'll soon have a few plug-and-play bundles put together for those who don't want to buy their own Pi and burn their own.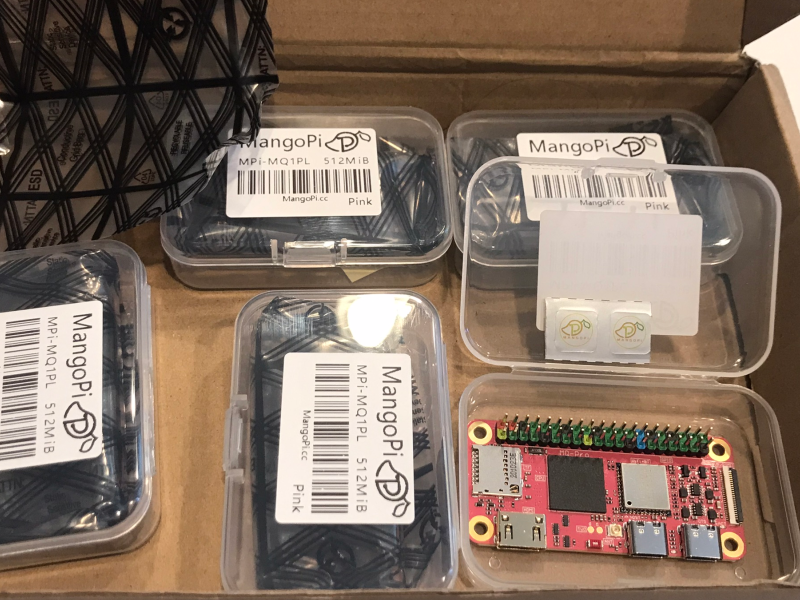 I also had just started to doze off the other night when I suddenly woke up and had to write myself a cryptic note: "Mass stage watchdog should sync separate directory." And it should! (If you're technical: what I meant was that the Pi should have a mirrored directory, one half for the Samba share and the other for the mass st(or)age gadget. When the Samba side is changed, the watchdog should take down the MSG, sync the directories, and put the MSG back up. It won't eliminate all the corruption - the MSG could still be taken down while the embroidery machine is trying to write to it, the equivalent of yanking the USB out mid-write - but it at least means the Samba share won't be corrupted, and the watchdog script can destroy and re-create the MSG without losing any files… and without having to SSH in.)
At any rate, I have a lot of other things to get on top of first: the frog tutorial is on pause awaiting correctly-sized eyes, I have a made-to-order set to finish, and I hope for another shop drop this Sunday. Friday's freebie will be another in-the-hoop plushie, which the Ko-Fi club will have already seen.