Mylar tablecloth embroidery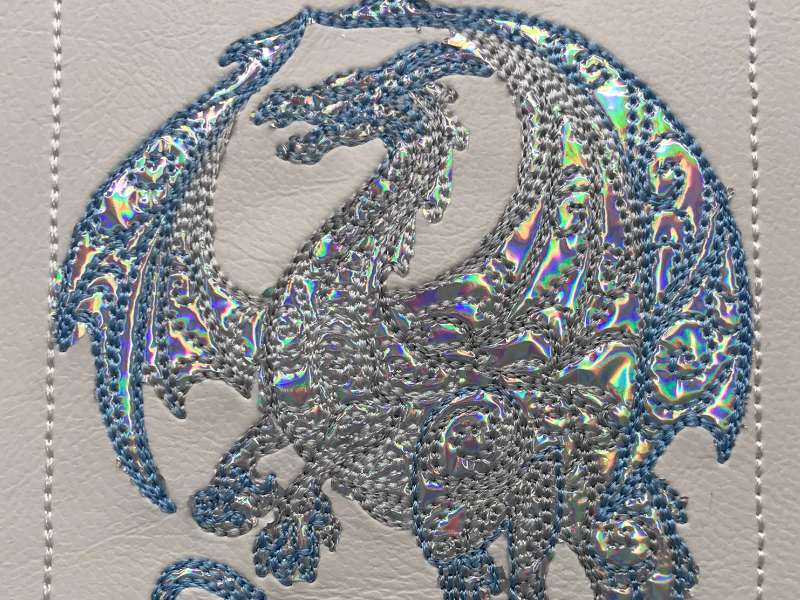 There is a raven in the middle of my surname, and like my almost-namesake I am attracted to shiny things. Iridescents and holographics make up way too large a percentage of my fabric stash, and now I've added… tablecloths?
Mylar, or more generically "polyester film" but nobody ever calls it that, is well known in the embroidery hobby. You can buy brand-name colors specifically chosen for their suitability, or you can just do like me and pick up random dollar-store items and stick them in your embroidery machine.
I've had the tablecloth for awhile, meaning to try it out, and recently found the "filler paper" so it was time to give things a try. I'm pretty pleased with the results.
I did the tablecloth second, but since it's what prompted this entry, and I like the design better, I'll address it first.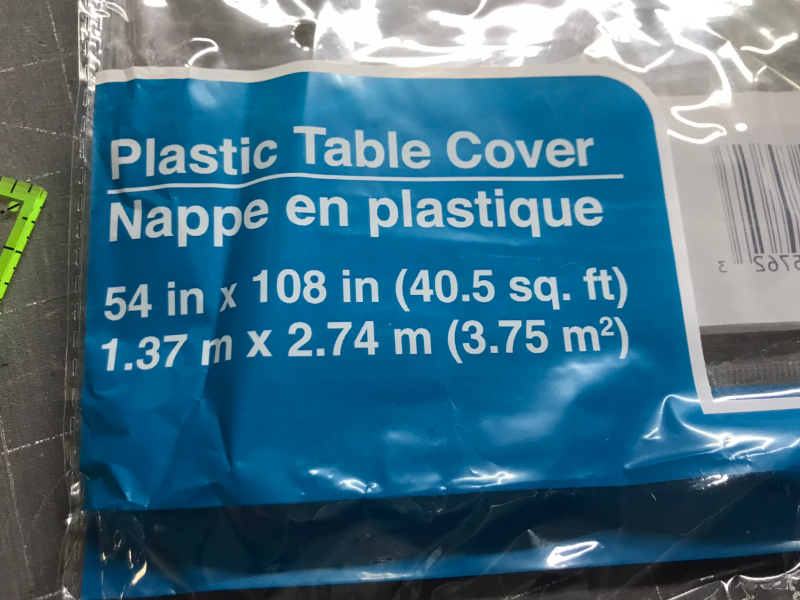 Dollar Tree regularly has all different colors of lightweight plastic tablecloths in their party section, but this one caught my eye because it's iridescent. I don't see it on their website, so I don't know if it's been discontinued or just isn't available online.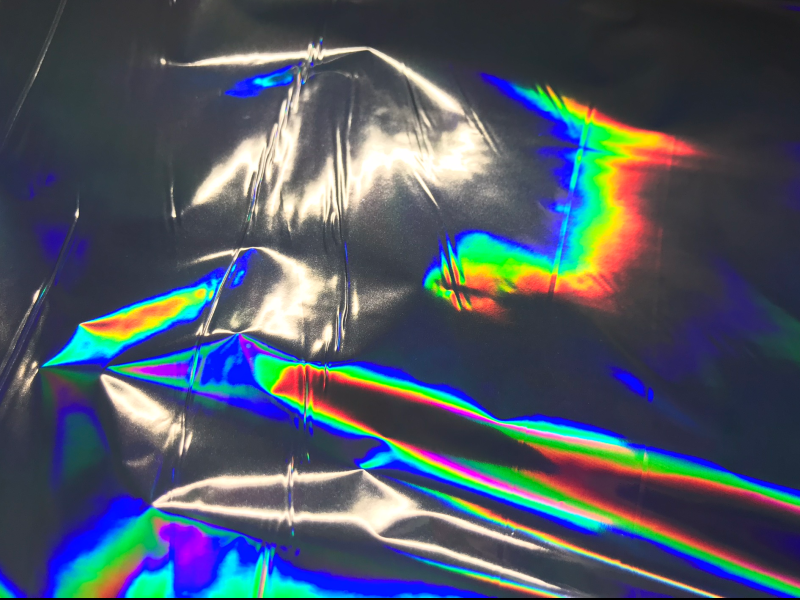 I am guessing that embroidery mylar is a bit heavier-gauge, since Urban Threads provides a dieline to cut the shape out before stitching on their designs. I just slapped down a rectangle and went to town. Doodle Dragon isn't a regular mylar design, but it's got enough open areas that I figured it would work, and it did.
I think one of the features of a mylar-specific design is longer stitches, since the needle punches both weaken the film and cause darker-than-usual holes. The advantage, though, was that I could tear away the excess fairly easily - it's a lot like picking out WSS except you never have the option of just dampening and blotting it to finish the job.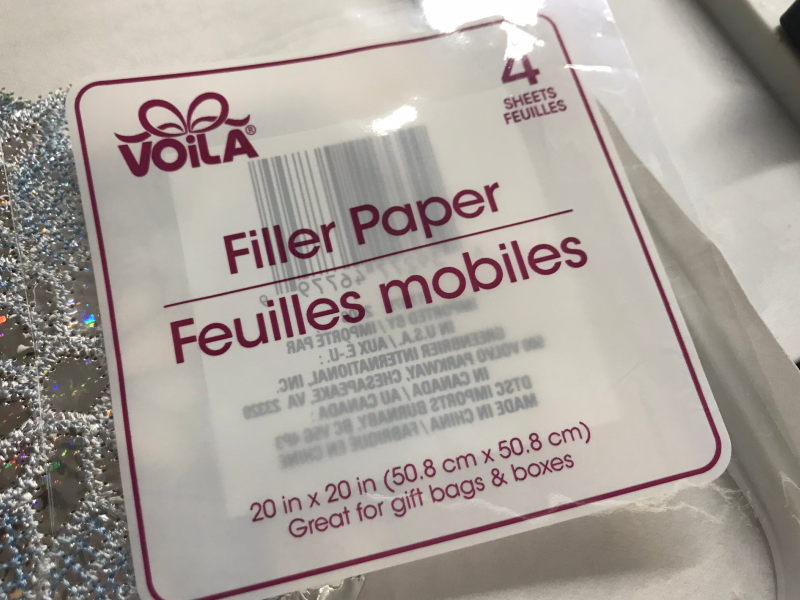 The other type, also in the party/gift bag section, is called "filler paper" which sounds like something for a three-ring binder. I guess "tissue paper, except it's polyester film" wouldn't fit on the label but that's exactly what it is. The stuff is extremely thin - I cut a square of it and then realized I'd actually picked up all four sheets.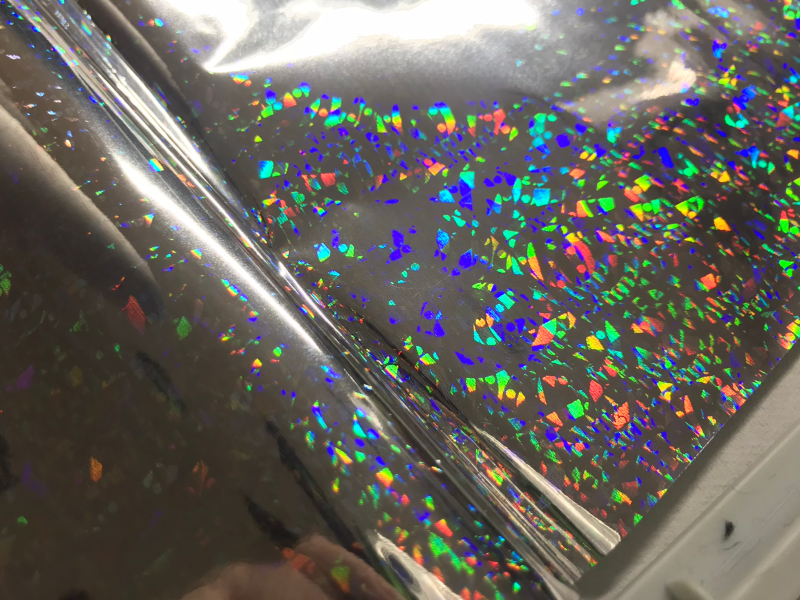 The back is silver, and shattered-glass hologram.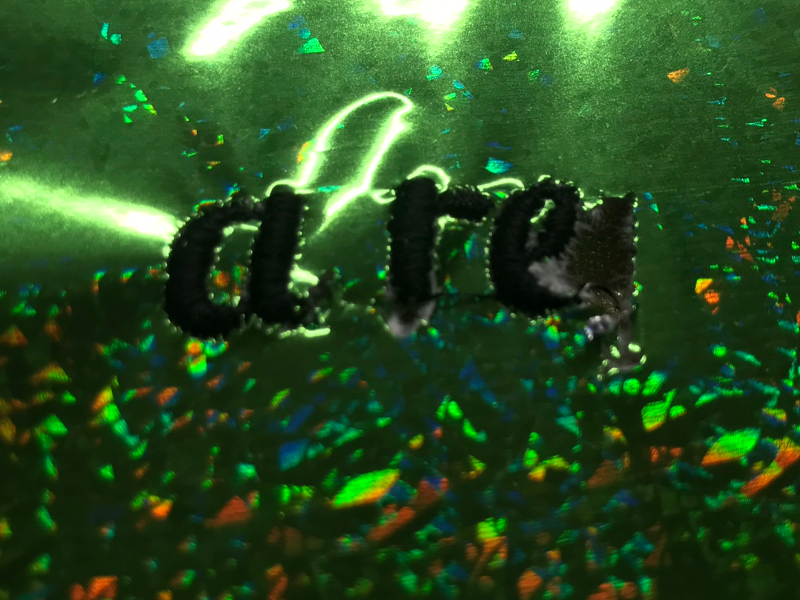 The front is the colored side, and when I said the needle punches weaken the fabric I wasn't kidding: satin is a definite no-go. (I knew this when I started it but it was what was loaded on the machine and I was thinking maybe the tearaway stabilizer would at least hold up but nope. I experiment with a lot of things I don't think will work, and sometimes they surprise me. This one did not.)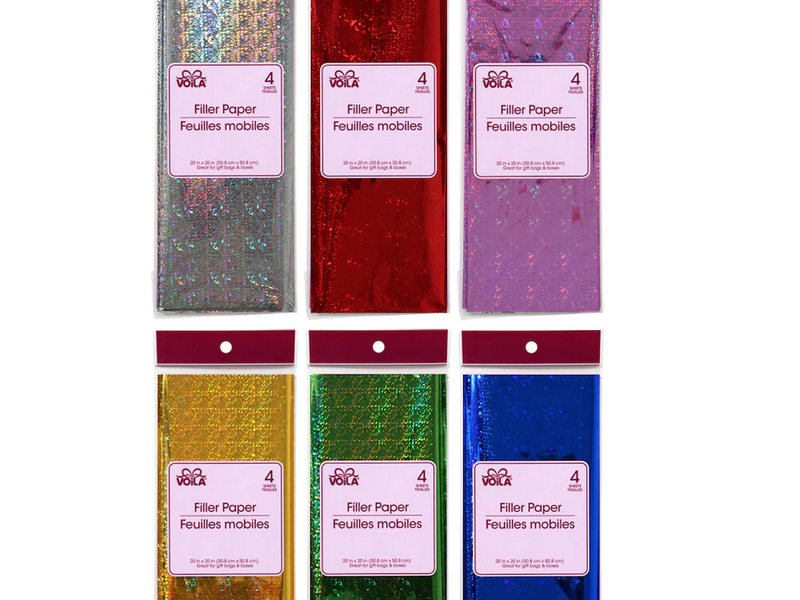 On the website they describe it as "Holographic Tissue Wrap," which is probably more accurate than "filler paper." I picked green because I already had the tablecloth in silver, but for the snowflake (another Urban Threads design, this one specifically for Mylar) I just used the silver back. It didn't tear away as cleanly as the dragon because of the shape, but it's pretty easy to just pluck it away with tweezers or hemostat.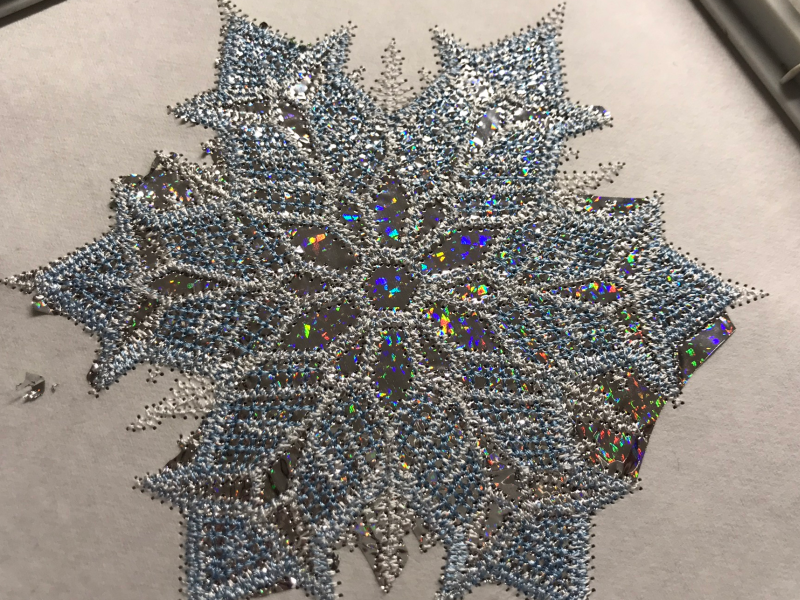 On another note, the "glitter table runners" (Oly-Fun-ish) ones I have mentioned here before now come in gold and copper instead of gold and silver. I haven't seen the copper in my store yet but I'll be keeping an eye out for it.