Mushroom farming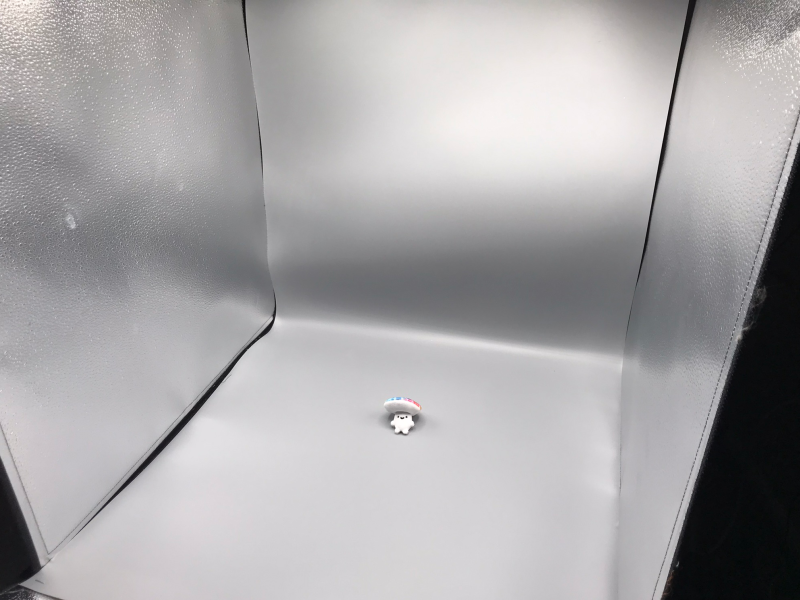 I took down the light box to make space to put packed boxes, figuring I'd just set it up on the kitchen table now and then to have a photo-shoot session.
And then while I was packing I suddenly realized what I needed to do with the tiny tie-dye fabric, and then welp, guess I'm not done making tiny toadstools.
Of course, I only finished one, and set up the entire light box just for it.
(The light does not detach, which I sort of regret.)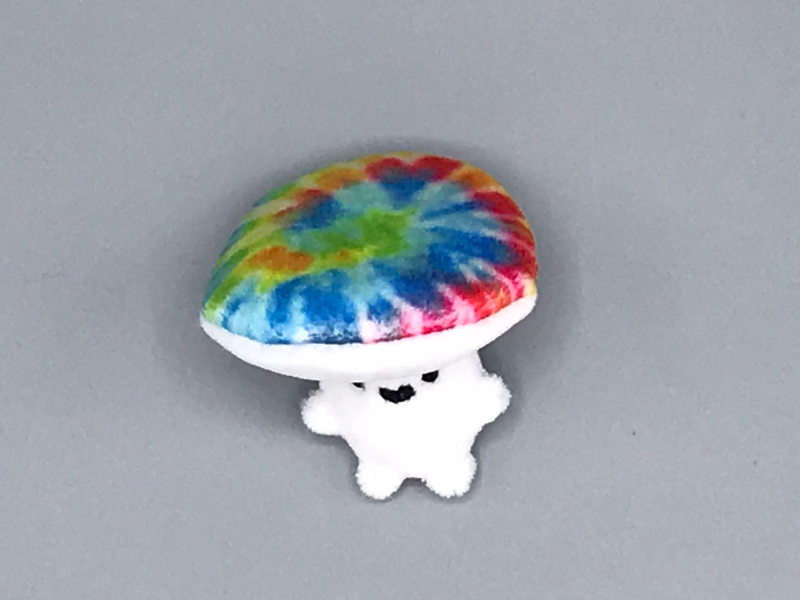 Tie-dye doesn't often come in a smaller scale, so when I saw this in JoAnn's mochi I snagged a half yard even though I had no idea what I was going to do with it and dangit I do not need more fabric to move. I was thinking Squishmallow-type plush, but suddenly remembered the toadstools.
Both the cap and body are in mochi. The Janome has a low foot and tends to drag-and-stretch, so I had to babysit the whole thing holding the foot lever up just enough to skim the fabric. Someday I should read the manual and see if that's adjustable.