Holiday baking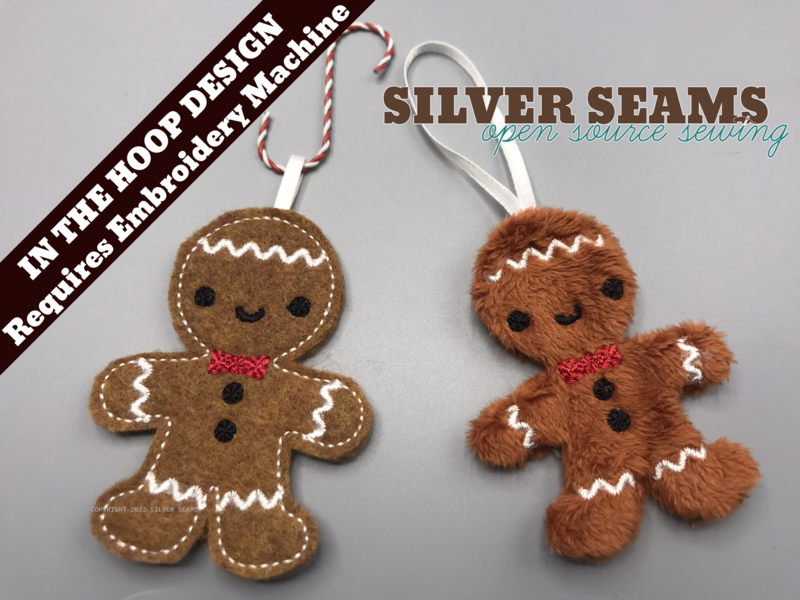 Free cookies! I usually spend a little more time hyping up the monthly freebies but this one snuck up on me, as things tend to in December.
It's the free kawaii gingerbread person charm design, and as per usual the Ko-Fi supporters have had it for a month already. Hopefully they're further ahead in their holiday prep than I am. If you'd like to make 2022 ornaments, the year numbers are here.
I've also been making a lot of other gingerbread, using some Urban Threads designs that I've kitbashed a little. I talked about these last year: they're color-swapped, with a tackdown and outline generated in Ink/Stitch just like they were die lines.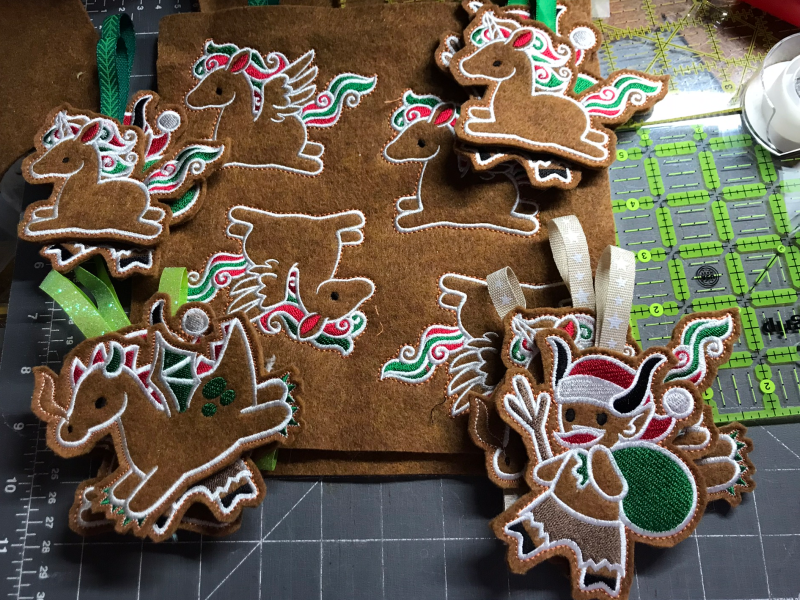 I also did a few in sugar-cookie form, with my one lonely sheet of Antique White felt. The gingerbread is Kunin's Premium in Copper Canyon, which JoAnn used to carry by the yard. They have a similar gingerbread-y color now, but alas no sugar-cookie color.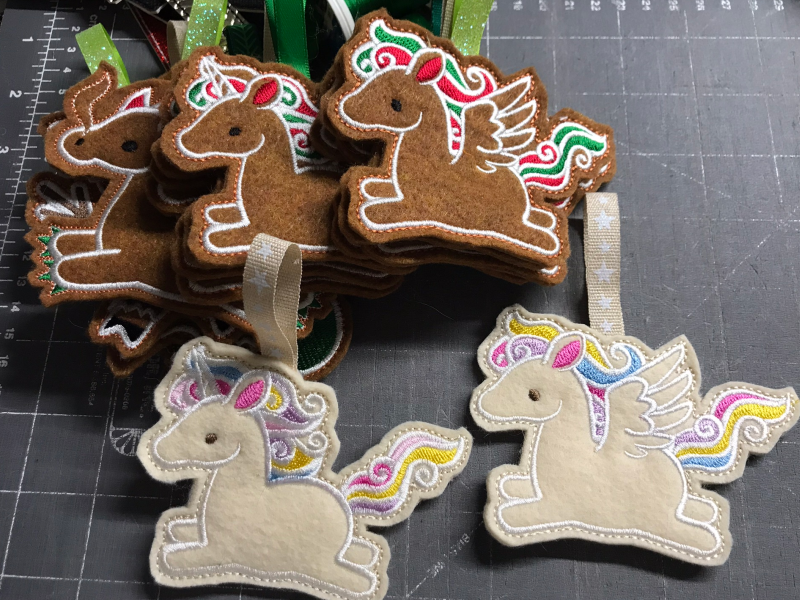 Over in my Ko-fi the early-access freebie is a 2d charm version of the kawaii toadstool folk. Those were so popular I wanted a version for people intimidated by the 3d sewing, and I'm pleased with how they turned out.